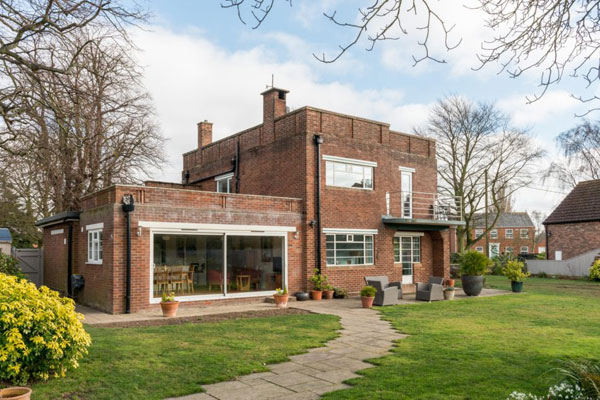 Known as Four Trees, this 1930s Norman Webster art deco house in Long Sutton, Lincolnshire is just up for sale.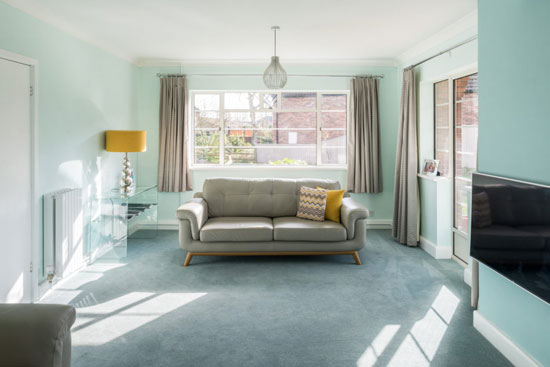 It isn't quite in its original state, but this 1934 house has a lot of originality about it, not to mention plenty of space, having been extended in recent years.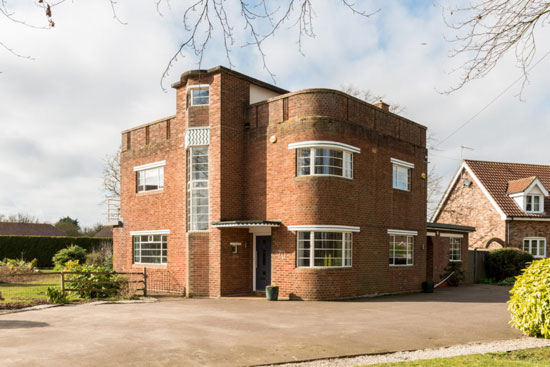 The house was designed by Norman Webster from an original plan by R. A. C. Churchward for the Coalectric Company back in 1934 and is typical of the art deco era.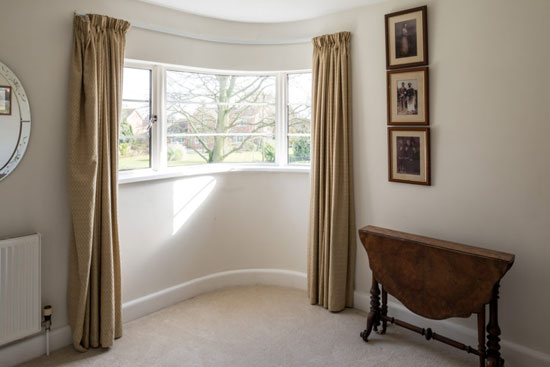 The windows look to have been updated, but you still have the curved glazing as well as the original railings, the balcony and a roof terrace, all sought-after features when it comes to this kind of architecture.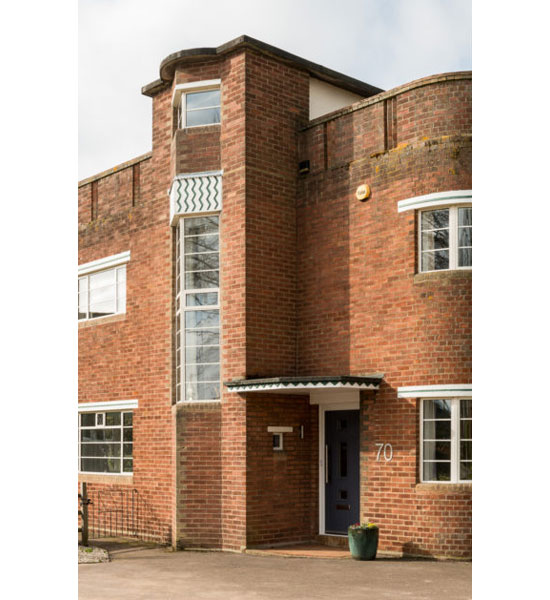 But as I said, the house has been subject to some renovation work over the past few years and as such, the interior is a mix of the period the modern era.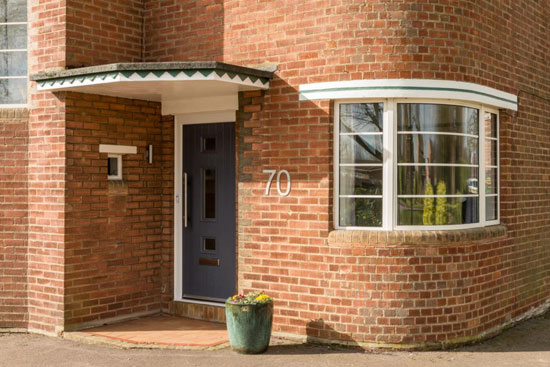 That's most obvious when it comes to that extension, with the house now offering an open-plan kitchen and dining room with glazed doors out to the garden and patio.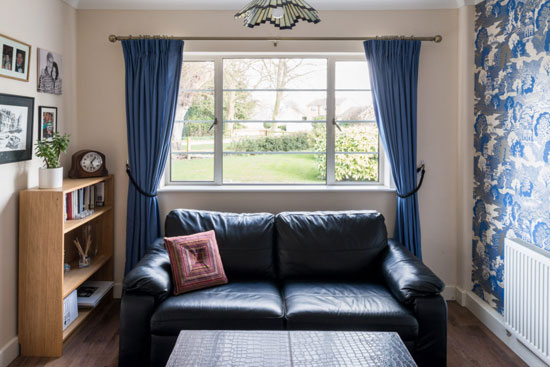 Elsewhere, the finish is probably best described as updated but classic, with everything looking fairly clean and easily adaptable to any kind of style you like. If you want to go more down the 1930s route, that shouldn't be too difficult. But above all, things are fairly neutral as it stands.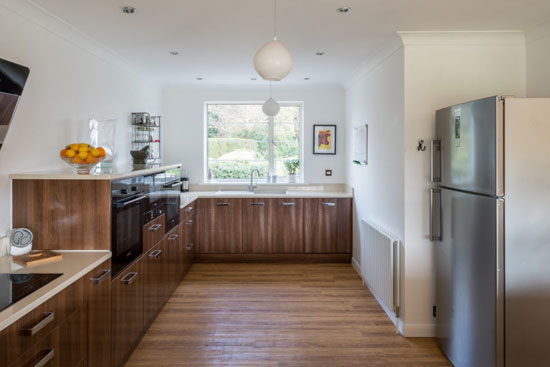 Entry is via the right of the 'turret' of glazing (which stretches up to the second floor of the house). The ground floor hallways have their original parquet and lead past a small study at the front of the house, with a curved window over the front garden and a small pond. There is also a small family room/snug, towards the front of the house too.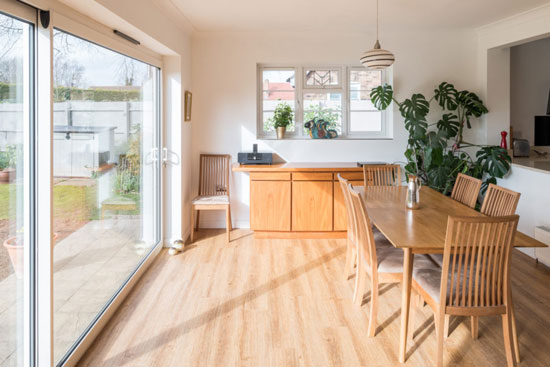 Also on the ground floor is that open-plan kitchen/dining room with garden access, as well as a large living room with a wood burner at the rear of the house with patio access.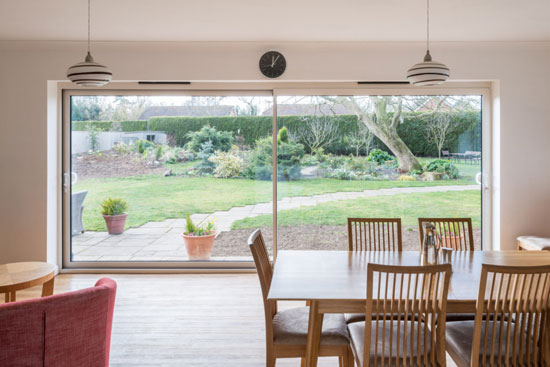 Head up the staircase with original handrail to the first floor and you will find four bedrooms, one with an en-suite bathroom, and one with access to a balcony with original railings, overlooking the garden. There is also a family bathroom on this floor.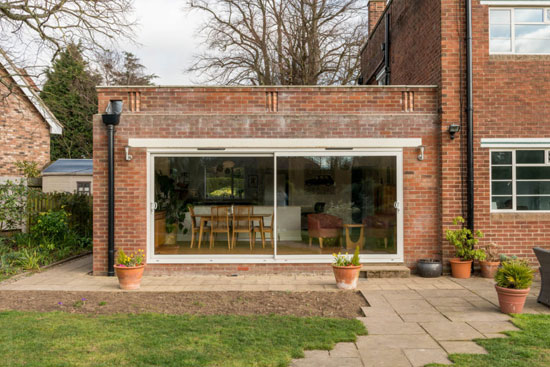 The second floor is a flat roof which can be used as a roof terrace, with a small storage space that 'sits in line' with the turret glazing at the front of the house. Views across the Lincolnshire countryside from here.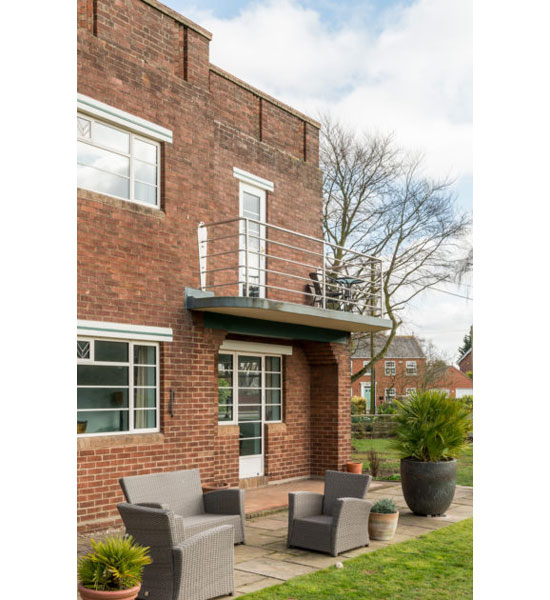 As for outside space, there is a garden that is mainly lawn, with plants and mature trees that gave the house its name. There is a large driveway at the front of the house too, which can cater for up to four cars.
Just up for sale, the house is on the market for £450,000.
Images and details courtesy of The Modern House. For more details and to make an enquiry, please visit the website.