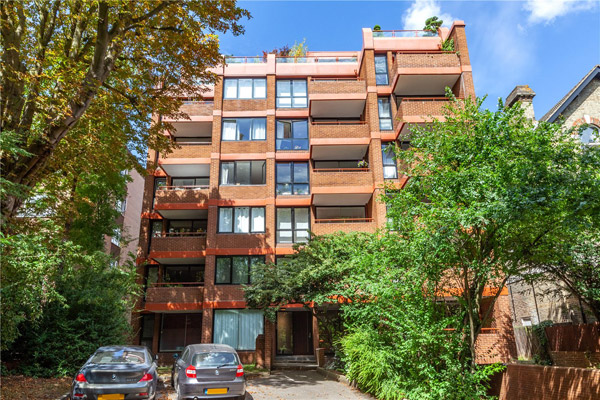 This really is a renovation project. The apartment in a 1970s modernist block in London N6 here is pretty much untouched since it was built.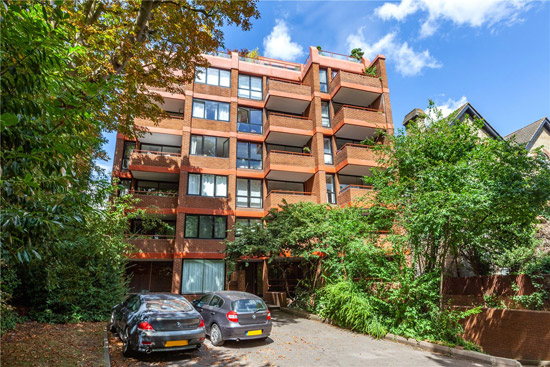 That's a good thing and a bad thing. But I'm weighing in more on it being a positive than a negative. I don't know much about the block, except that it dates back to 1974 and is an interesting design of its day and presumably a premium one back in the day too. Looking at the price and the postcode, that is likely the case today as well.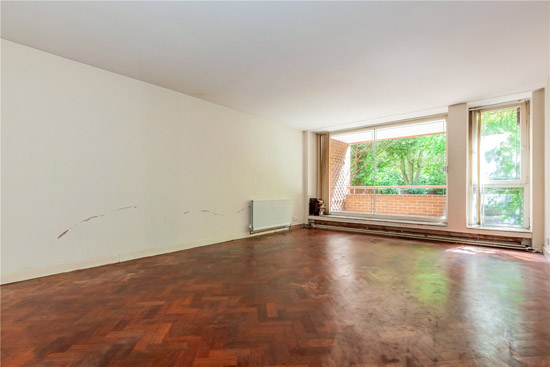 If this has been heavily updated I would probably have passed over it. But it hasn't. That's the interesting thing and for me, a key selling point.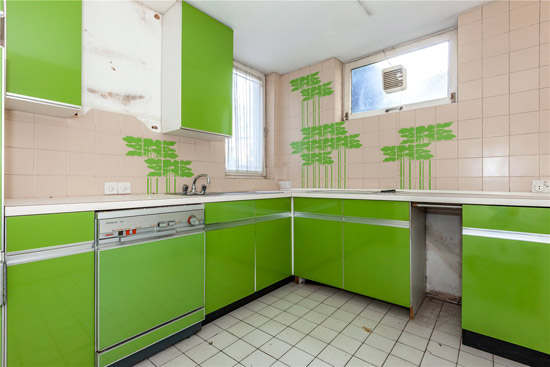 The agent has this down as in need of 'complete modernisation' and a look inside definitely backs that up. But have a look at it. The building itself is a plus point, but inside, so is the parquet flooring, the vintage kitchen, the open living space and the balcony.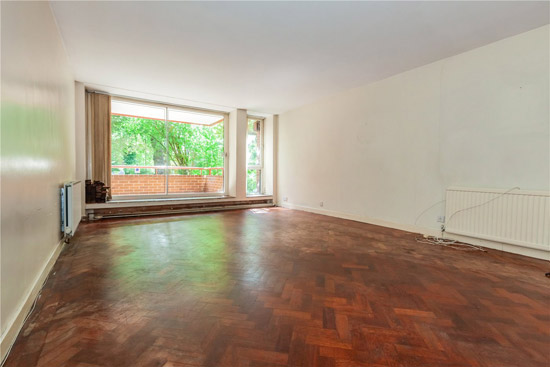 It looks like it has been barely lived in for years, with the damp perhaps highlighting that.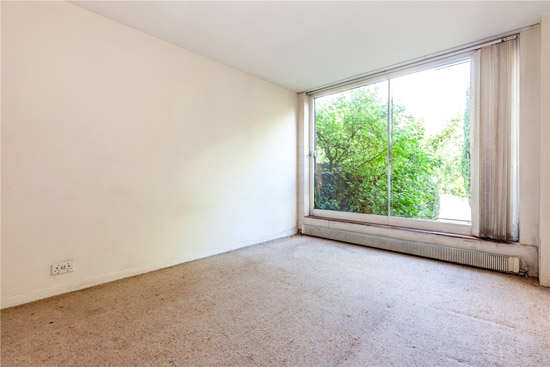 You get around 821 sq. ft. of living accommodation, with the ground floor apartment containing two bedrooms, a bathroom, that retro kitchen and a reception room with large front-facing balcony.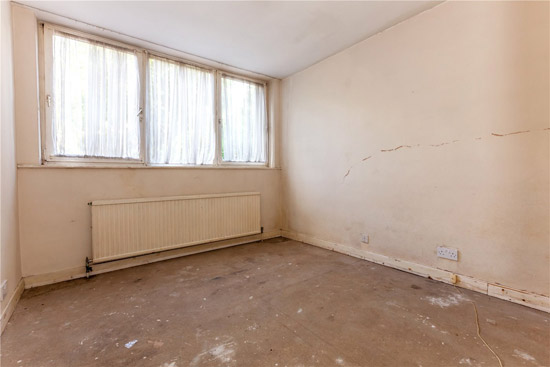 Residents also get access to well-maintained communal areas including mature gardens whilst the property also comes complete with a private garage.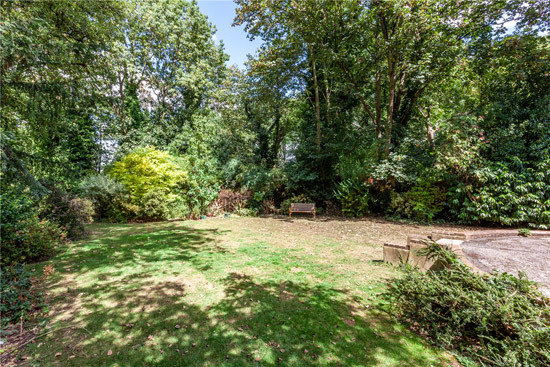 File under very interesting and definitely a project £550,000 for this one.
Images and details courtesy of Winkworth. For more details and to make an enquiry, please visit the website.
Property Location