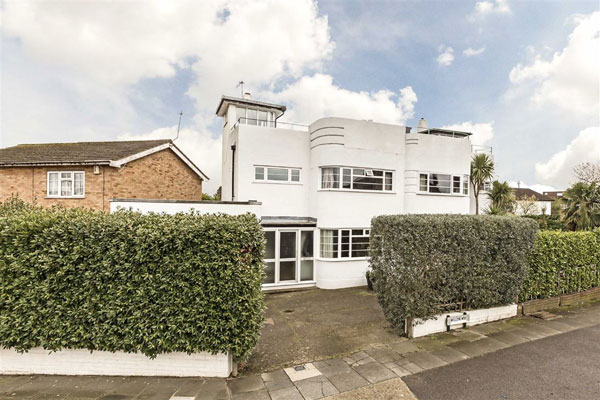 It has been updated, but this 1930s art deco house in Twickenham, Greater London is still worthy of a mention.
That's because the architecture is still very much as it was. Or at least, as far as I can see it is.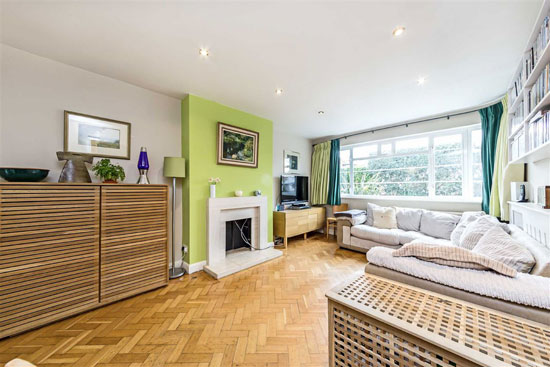 Not a great deal of detail on the listing as yet and not as many photos as I tend to see on the listing, so this is really a house you need to go and see to make up your mind and get a clear picture.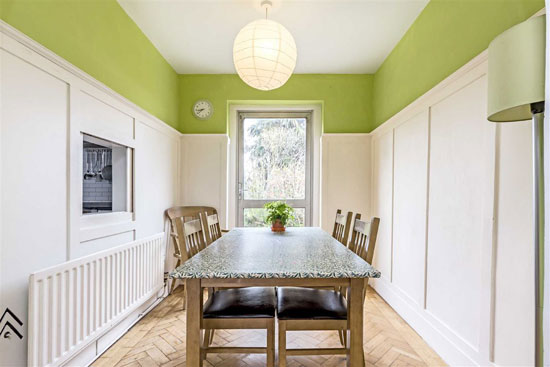 I love the exterior of this semi-detached house. Yes, the front door/porch might have been updated in the fairly recent past, but everything else you would hope for us here, including those curves, the subtle detailing above the bedroom window and of course, a roof terrace. More on that in a moment.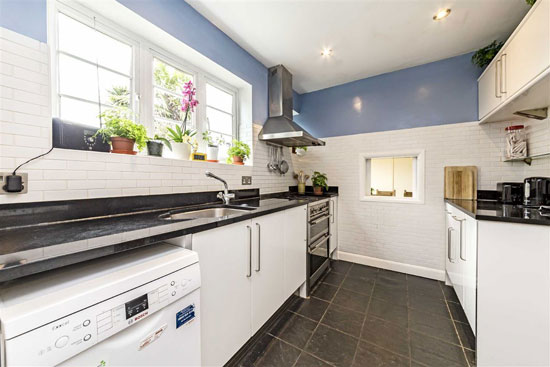 But for now, let's focus on what we can see of the interior. That does look like it has been renovated very recently, with the windows and that wonderful wooden floor still in place. I can't see closely enough to know if the windows are replacements, but they are 'in keeping' with the house.
Away from that, you are looking at generally contemporary finishes and furnishings throughout. That's not really unusual for an art deco property in the 21st century.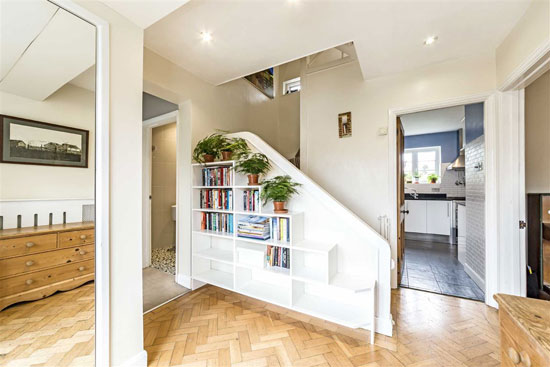 Space is definitely on its side, with the floorplan showing a ground floor with a sizeable reception flowing into the dining area, the latter with outside access.
The hallway separates that from a bedroom with en-suite bathroom and beyond that, the contemporary kitchen area.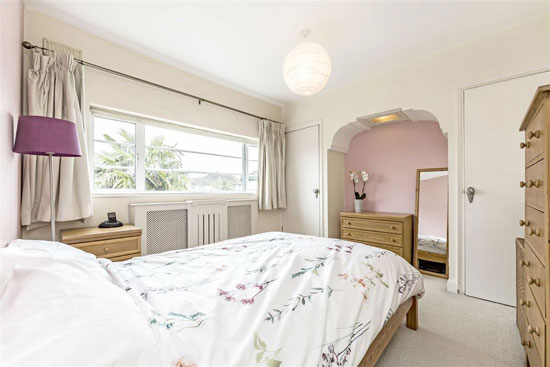 The first floor has three bedrooms and a further bathroom, which should be the end of the space. But there is that roof terrace above, with what looks like a small sun room as well.
Outside is a garage, along with off-street parking and a rear garden.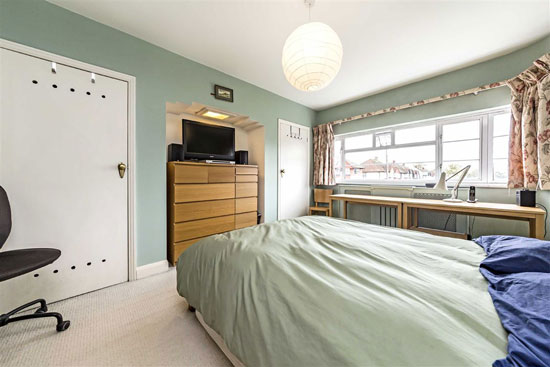 That just about covers everything with this one except the price. It has just gone up for sale with an asking price of £779,950.
Images and details courtesy of Dexters. For more details and to make an enquiry, please visit the website.