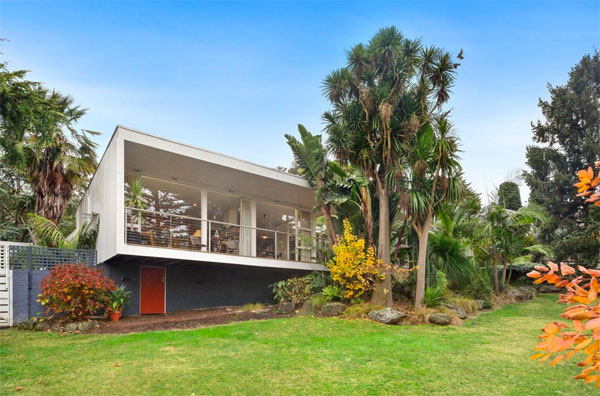 We all love a 'first time on the market' don't we? Of course we do, especially when they look like this 1960s midcentury modern property in Park Orchards, Victoria, Australia.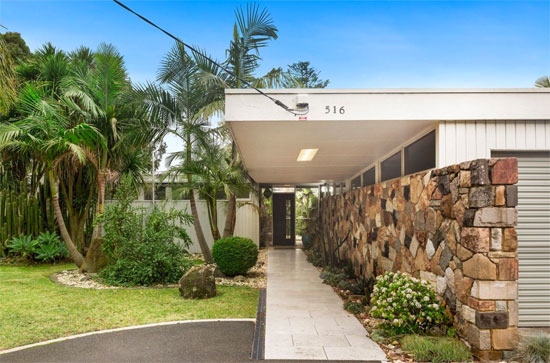 An interesting back story to this one too. It was actually designed and built by members of the owners' family back in 1961 and inspired by a house in Sydney spotted by one of the owners. Not, as you might expect, the work of some big name architect.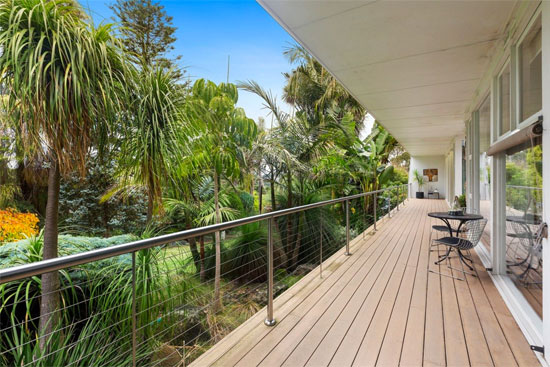 It even recycled items long before that concept became fashionable. According to a report on Realestate, the hardwood floors were sourced from Albert Park Army Barracks and the 'shatterproof' glass from Ringwood's National Australia Bank.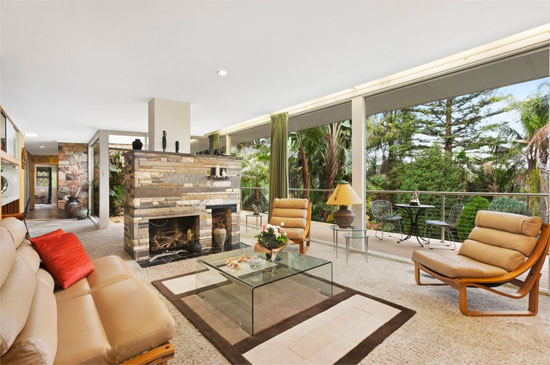 They certainly contribute to a striking piece of midcentury modern design, as does some rather lovely decorative stone walls, which were handcrafted by a stonemason. Love the full length balcony overlooking the garden too.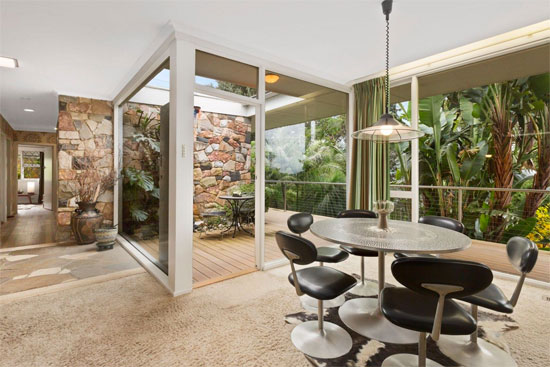 As for space, that is made up of three bedrooms, a single bathroom with separate toilet and shower, a kitchen with walk-in pantry, a 'casual meals area', formal dining space and a lounge room extension, which was added in the 1980s.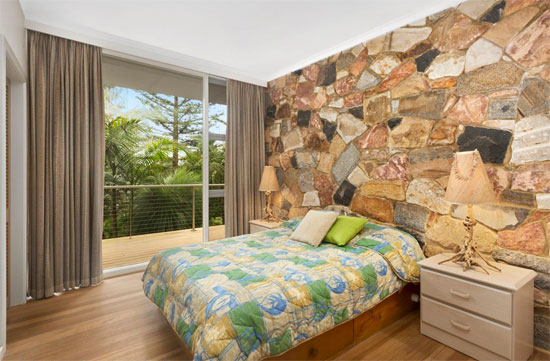 The reception behind the walls of glass is certainly the space that catches the eye, complete with its central rock fireplace.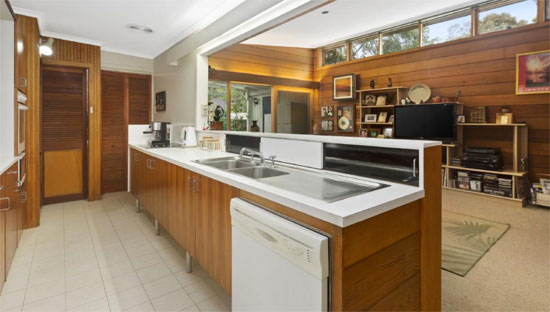 You also get a sub-floor storage/workshop area, water tanks for irrigation, a triple garage and double carport. Good amount of land too, with the plot covering something like half an acre and offering some very appealing views too.
If this one catches your eye, the guide is between $1,300,000 – $1,430,000 (that's Australian dollars of course).
Images and details courtesy of Domain. For more details and to make an enquiry, please visit the website.
Property Location