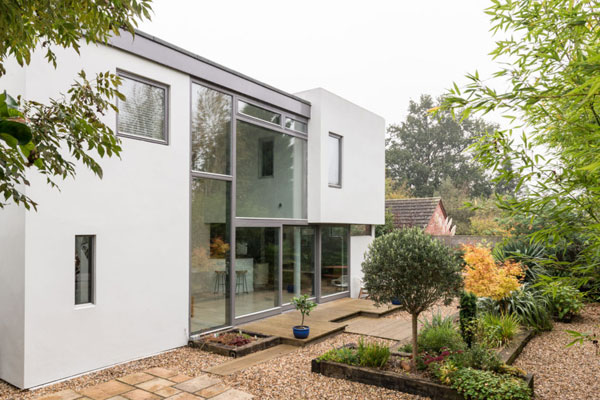 Something modern and stylish, courtesy of Lindsey and Peter Wislocki's Ivel House in Stevenage, Hertfordshire.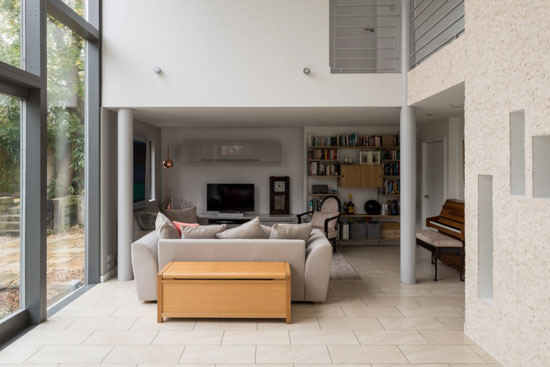 Well, we say modern but this is now actually 17 years old. Not that it looks its age. The house was built in 2000 by and for Lindsey and Peter Wislocki in a bold modernist style that still looks cutting edge today.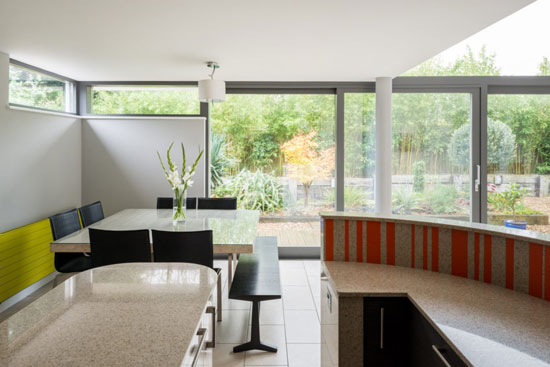 The front door of the property sits beneath a 'first-floor overhang' acting as a sheltered porch. Go beyond it and you will find a entrance hall screened from the open-plan living space by a double-height partition, faced on one side by travertine slips.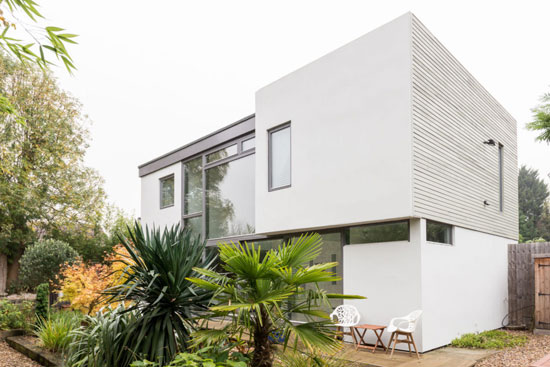 Beyond that is the highlight of this place, the main living room with dramatic double-height ceiling and a wall of glazing that reaches right up to it, essentially connecting the room to the garden for some inside/outside living.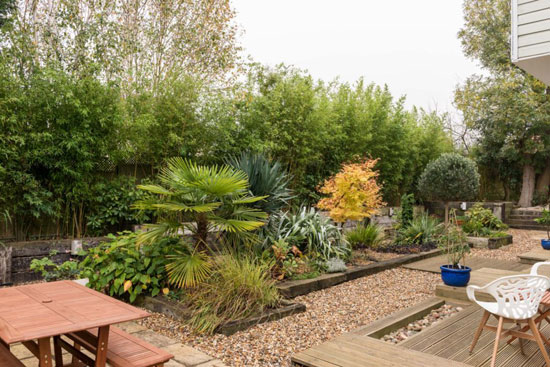 On either of that is the reception, kitchen and dining areas. Also at ground level is a utility room and separate WC.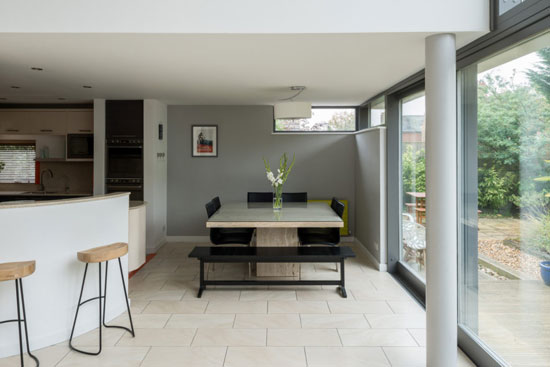 A first floor too, with a gallery walkway connecting the bedrooms on the first floor and overlooking the living space below. At one end you will find the master bedroom with views over the garden and an en-suite bathroom. There are two more bedrooms and a further bathroom on this floor too.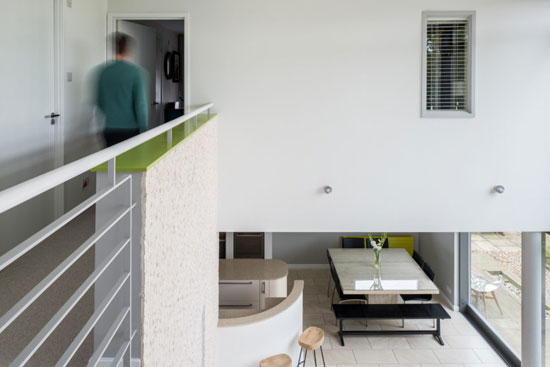 The house has a garden at the rear, with mature bamboo screening, and at the front by a large gravel drive with space for a number of cars. A fenced-off area beyond the drive offers space for bikes and garden equipment if you need it.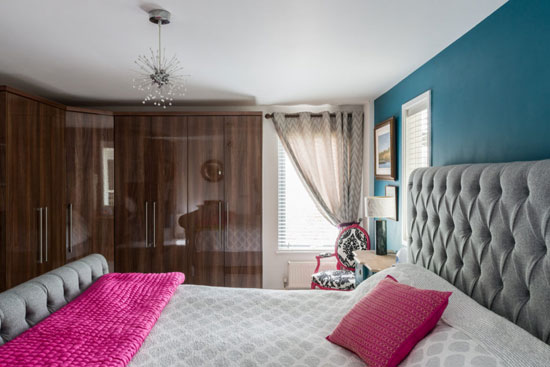 £635,000 is the price of this one.
Images and details courtesy of The Modern House. For more details and to make an enquiry, please visit the website.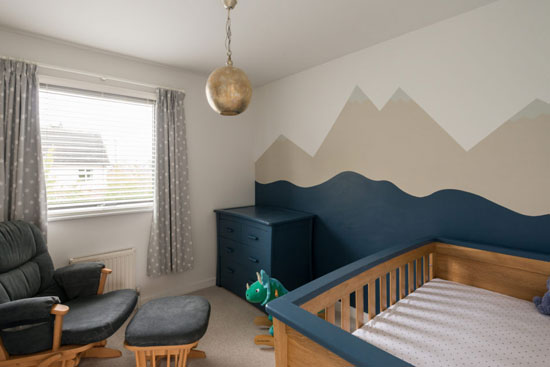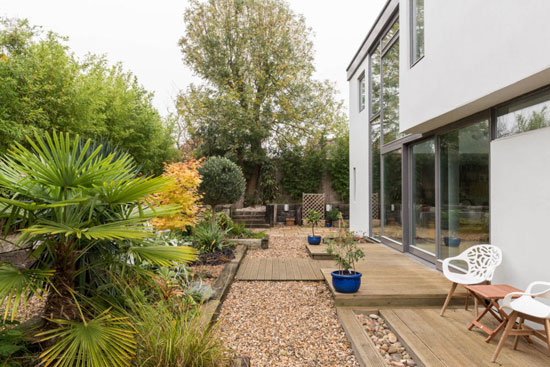 Property Location