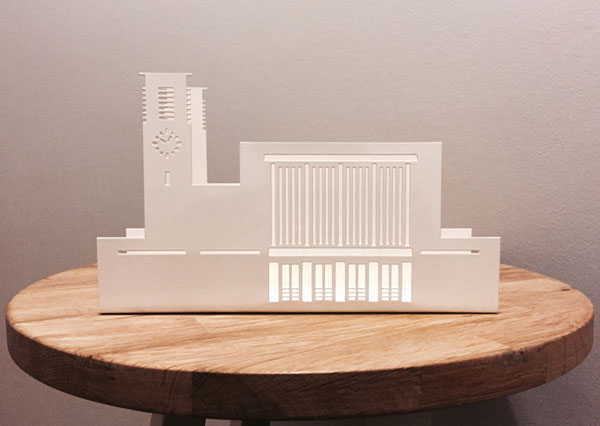 Saw this mentioned on Twitter and really couldn't resist writing about the Surbiton Station letter holder by Wilhon Design.
After all, it's that time of year and if you can't afford to gift someone close their dream art deco house, you can always offer them something something in that style in miniature.
As you might have guessed, this is the grade II-listed, James Robb Scott-designed Surbiton Station, which has been recreated as a letter holder, That letter holder is made from powder coated, laser cut steel, with non-slip rubber feet securing it in place. The size is Width 230mm x height 135mm x depth 50mm.
It seems popular (and you can understand why), so there are just a few left. If you want one, act quickly. £27.95 is the price.
Find out more at the Etsy website
Note that the same people also do a Tolworth Tower Bookend, which is also worth checking out.