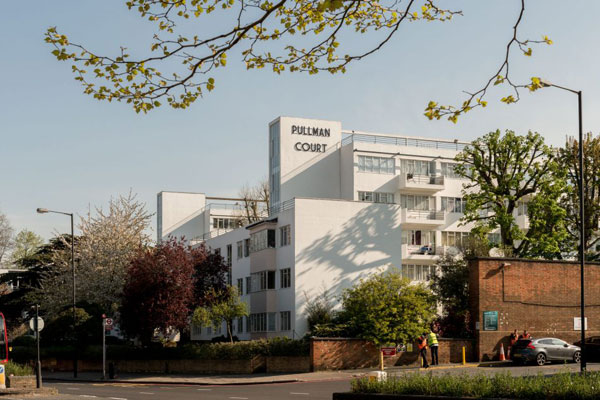 A building we have featured in the past, but this apartment in the Frederick Gibberd-designed art deco Pullman Court, London SW2 is perhaps the most stylish of the ones we have showcased.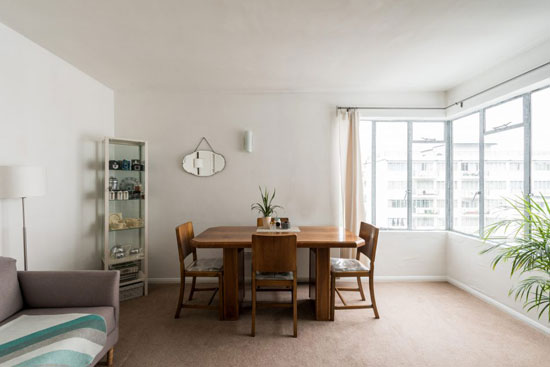 The building itself is obviously an attraction too. A grade II-listed 1930s development often described as the one the finest examples of modern movement housing in the UK.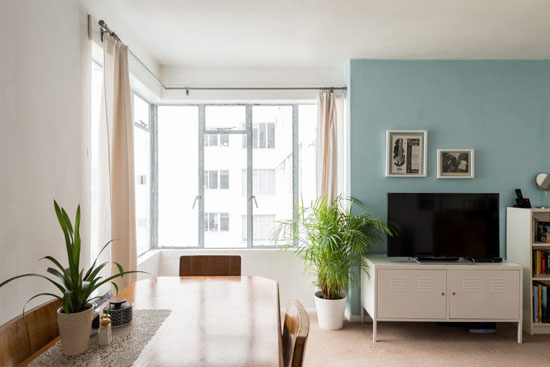 It was designed around several large tree pre-dating the building, with an aim to attract young professionals of the era. Apparently each flat came with a 'wireless', a gas fire and an ice box to seal the deal. Must-Have gadgets of the era? Possibly.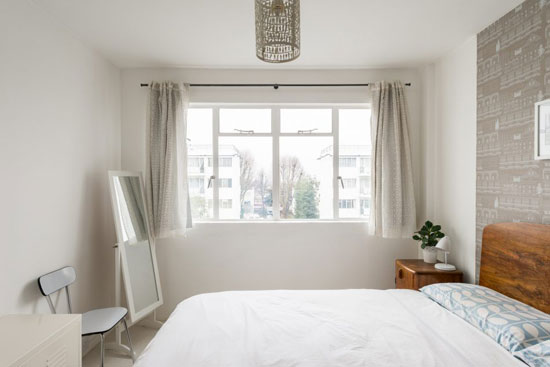 According to the agent, the building has an active residents' committee today, with many of the people there (as you might expect) passionate about the building / architecture and as such, a like-minded crowd, which probably helps at the summer barbecues and Christmas parties held in the grounds.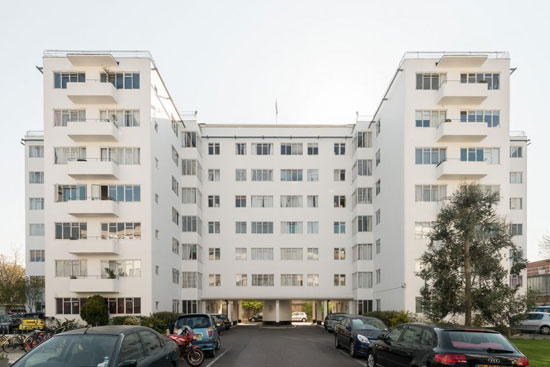 This apartment is in 'arguably the best block at Pullman Court', which is at the rear of the site, away from the road. It also has the bonus of some great views, particularly from the corner window, as well as original features and a stylish / understated design in keeping with the era. Perhaps that's why this place has been featured in Open House London for the past four years.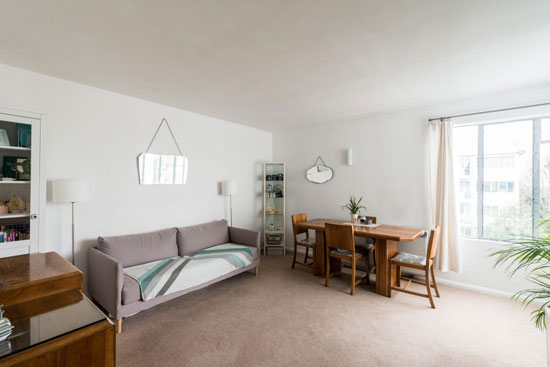 Those original features include built-in cabinets, Crittall windows, steel door frames and the door handles, while elsewhere you can see how a mix of period furnishings and some modern essentials can sit well together in these apartments especially against an understated backdrop.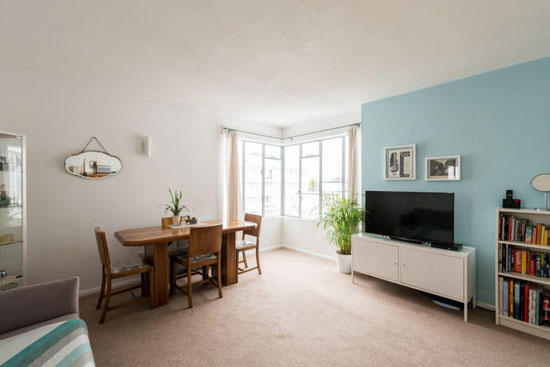 As for space, this is a two bedroom apartment with kitchen, bathroom and living room area and hallway. You also get free parking as residents, as well as fibre optic broadband to each flat and access to a a brand new staffed full-service laundry facility. However, note that there is a service charge here, which is around £2,052 per annum.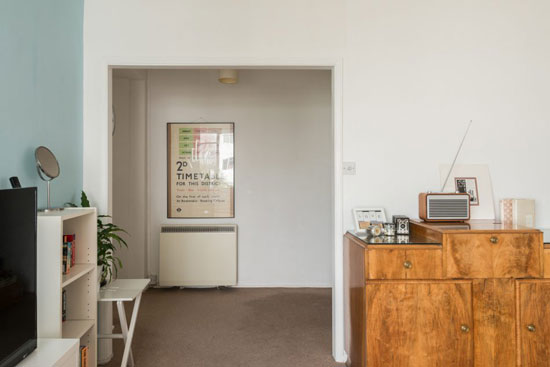 Fancy living here? If you do, this has just gone on the market, with an asking price of £375,000.
Images and details courtesy of The Modern House. For more details and to make an enquiry, please visit the website.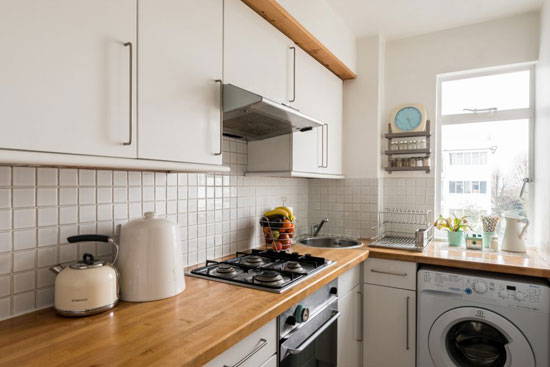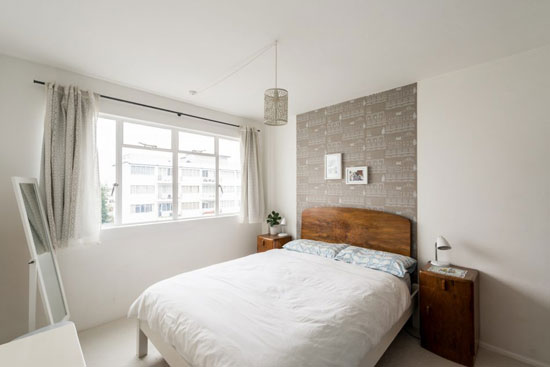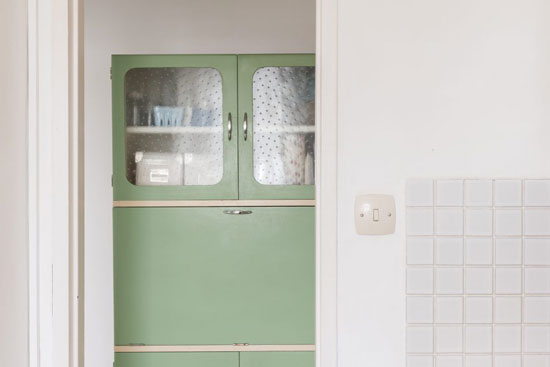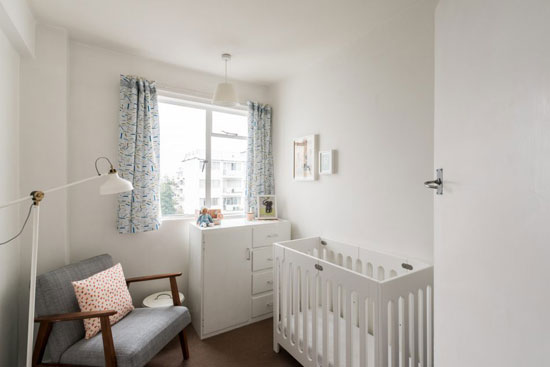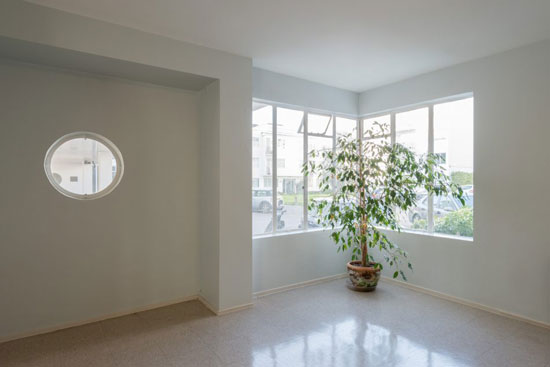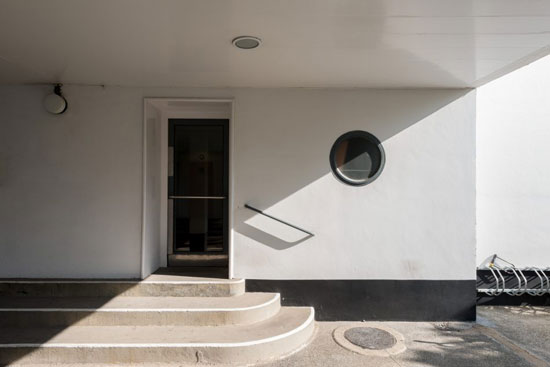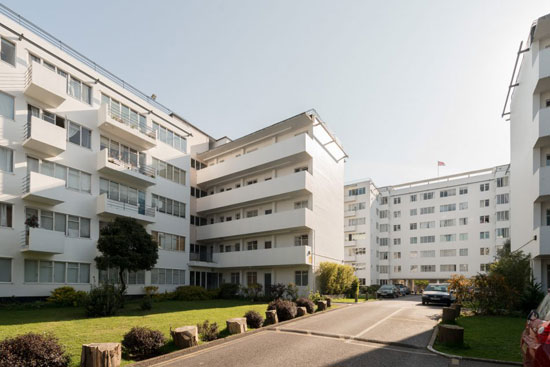 Property Location