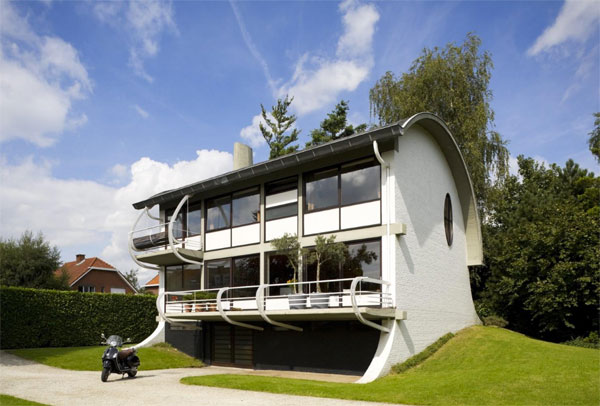 Now this is striking. Thankfully the inside is just as cool as the outside of this Renaat Braem-designed property in Ranst, Antwerp, Belgium.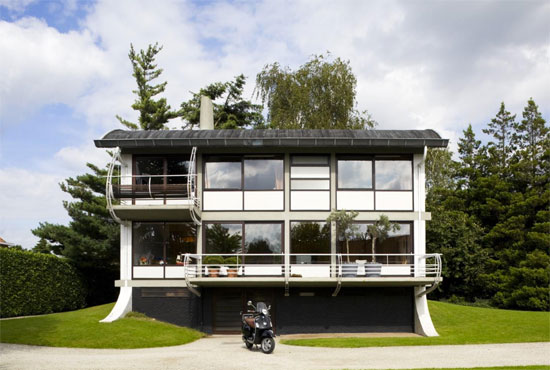 Obviously I'm wondering where to start with this one, but I'll kick off with curves. Yes, the roof of course, but also the walls of the house and the balcony areas too. This is a house like no other and a credit to the architect for taking a step away from tradition.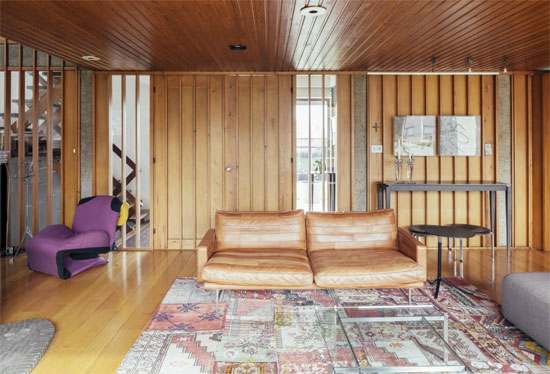 After all of that, the interior should really be a disappointment. But generally, it isn't.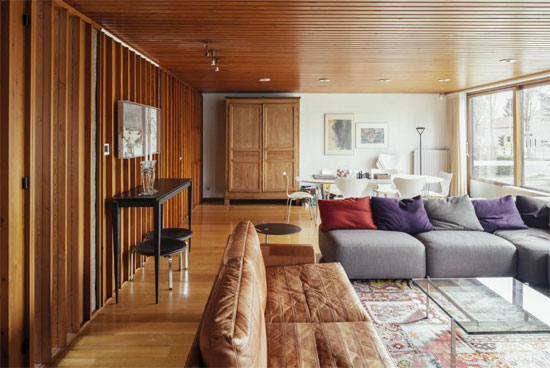 This place has been updated. But apparently that was because the house was in a bit of a state when it was purchased. According to the listing, the current owners have dealt with the roof, the sewerage and the utilities, as well as sorting out the general decoration. But beyond that, they haven't changed much. If anything.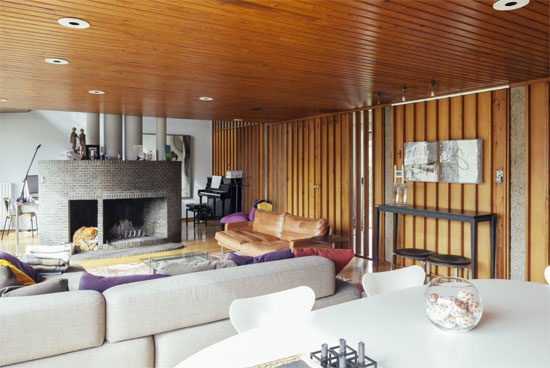 They did plan to change the (rather small) kitchen and open it out into the main living space, but decided against. The owners realised that the house should stay as the architect intended. Wise move.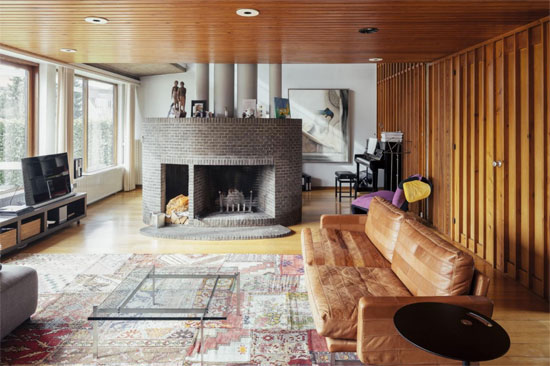 It also means all of those wonderful period features, including the fireplace, the staircase, the doors and the wood panelling remain intact.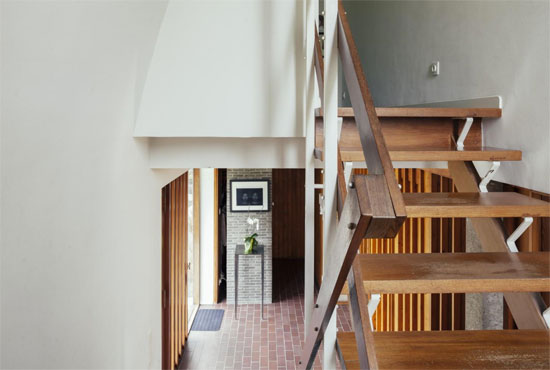 A decent amount of space too, with the house designed over three floors, the majority on the upper two levels.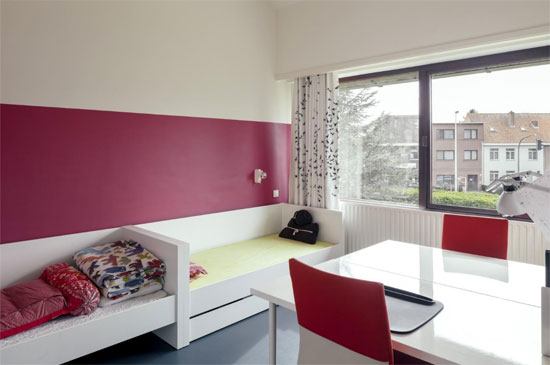 You enter via the first floor and access that amazing living room and period fireplace. The kitchen is on this level too, connecting to the living room via door hatch.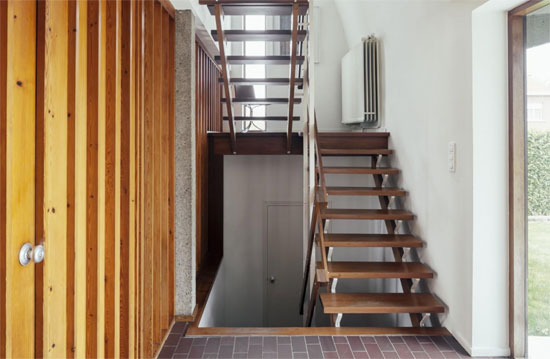 The upper level has the three bedrooms and the family bathroom, while the ground floor offers access to the garage and storage area, as well as the laundry.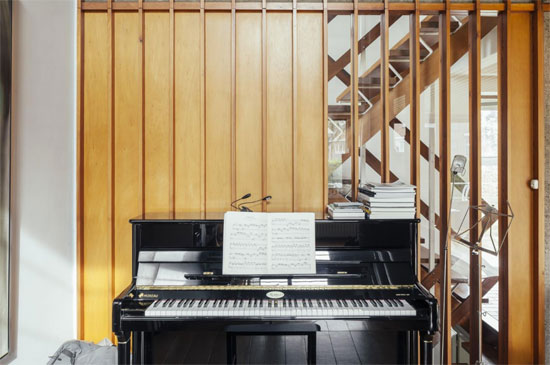 You might have spotted anther building too. That's a new addition that serves as both an office area and storage. Ideal if you work from home. Gardens too, around the property and certainly well maintained.
More images on the listing, so do check those out. If you fancy this as your next home, the asking price is €698,000.
Images and details courtesy of Immodome. For more details and to make an enquiry, please visit the website.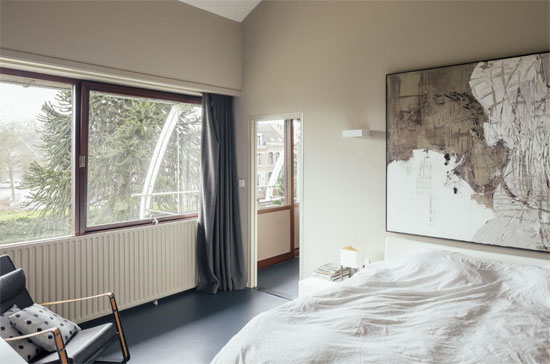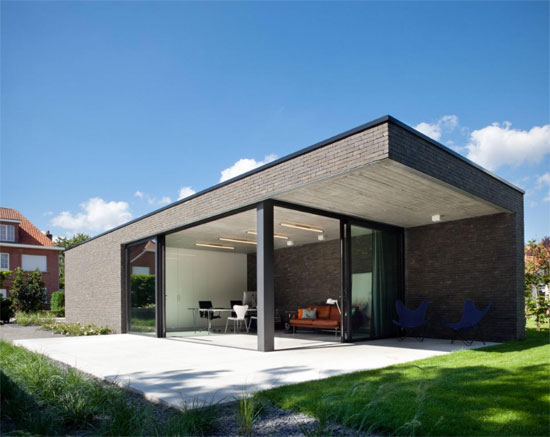 Property Location