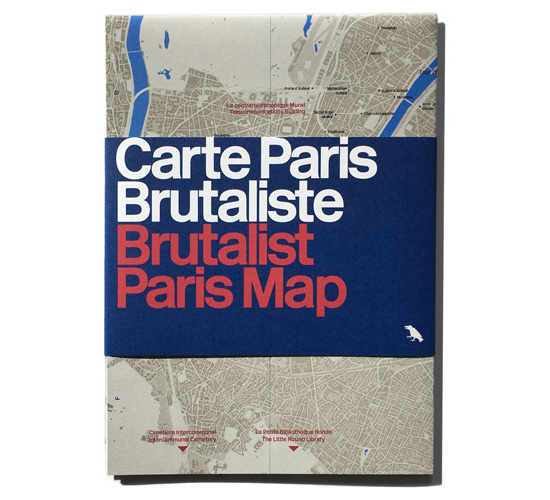 Yes, the latest instalment in this wonderful series has landed. This time a Brutalist Paris Map by Blue Crow Media.
Once again, a lovely job too. As you might expect, this two-sided map features the most striking brutalist architecture in Paris. Not only that, the map also contains an introduction about the subject matter by Robin Wilson, details of the 40+ buildings picked out for selection and of course, some lovely photos, all of which are courtesy of Nigel Green and some of which are featured here.
If you are planning a Parisian break, this is definitely something for your hand luggage. £8 gets you a copy directly from Blue Crow Media.