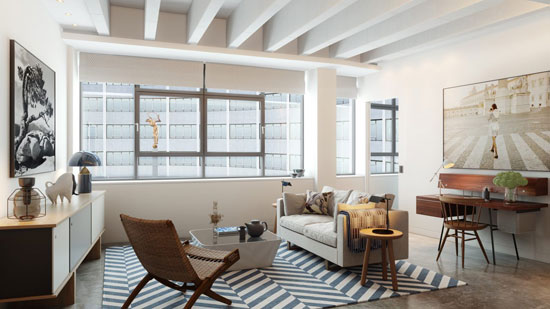 It is a British icon and home to some of the best TV ever made. But that's all in the past. Now the former Graham Dawbarn-designed BBC building known as Television Centre is being reborn as a living and working space.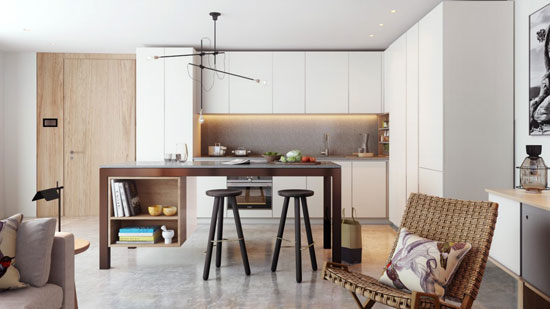 In fact, the apartments, should you want one, are being officially launched at 11am on Saturday 23rd April 2016. Or this Saturday if you prefer, with registration applications already being taken.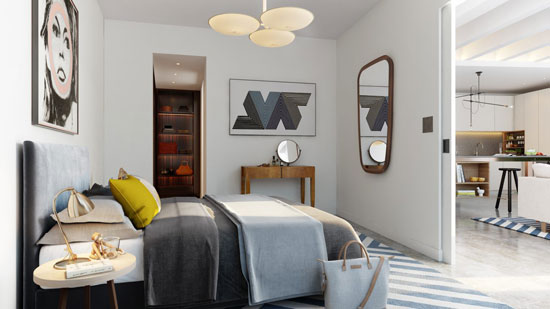 The midcentury icon served the BBC from the 1960s until 2013, before being taken on by London property developer Stanhope, which is reworking the space into apartments, offices, communal grounds, a private screening room and luxury members club and hotel, going by the name of Soho House.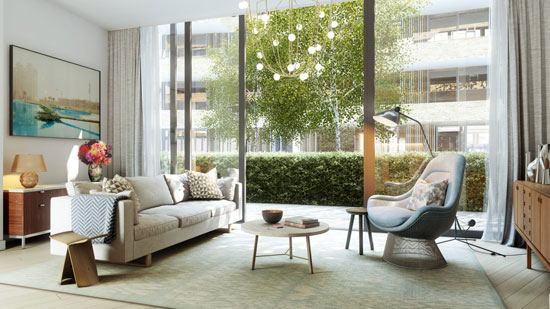 The main grade II-listed building, known as The Helios, is being maintained structurally, complete with original stage door and the exterior facade's 'atomic dots'. However, it is being reworked as apartments (one, two and three-bedroom) overlooking landscaped grounds.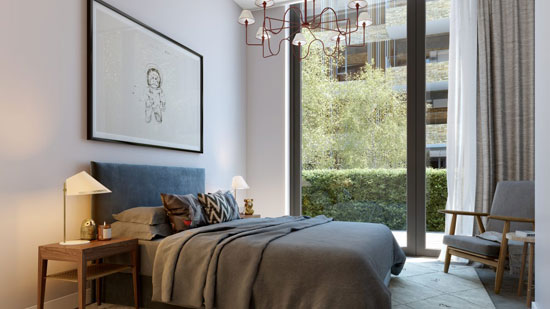 Around it is The Crescent, a new collection of apartments overlooking private grounds or Hammersmith Park. Details of both are on the developer's site right now.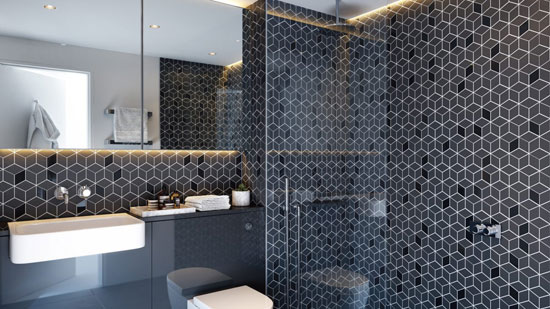 You can see some images of the show apartments here. According to Wallpaper, Suzy Hoodless was responsible for styling the apartments with 'intricate detailing' and 'a palette of specially selected furniture and custom artworks'. Presumably you'll have to find your own furnishings if you choose to move in.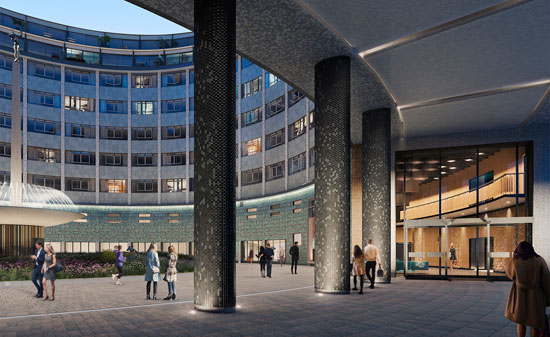 Talking of moving, the 'first wave' of apartments are up for grabs from this weekend, with prices apparently starting at £500,000. If you go for a viewing, do let us know what you think.
More details on the apartments at the Savills website
Via Wallpaper
Property Location