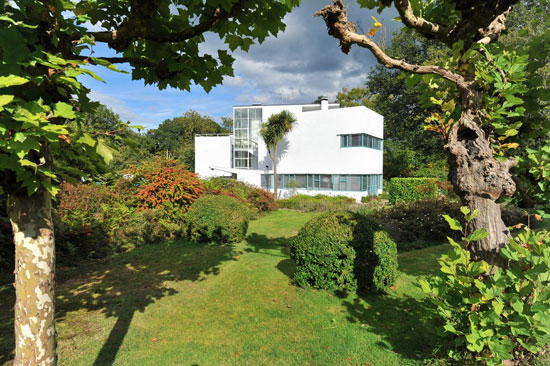 We have been waiting for photos of a certain modernist gem of this era all week. Sadly, those are still not available, but the arrival of this 1930s Amyas Connell-designed modernist property in Grayswood, Surrey on the market more than makes up for it.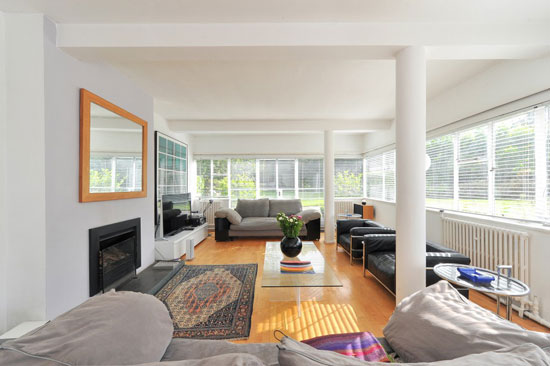 This really is something special and as such, this is a house with a grade II-listed status. It dates from the early 1930s and was built for 'noted accountant' Sir Arthur Lowes Dickinson to a design from Amyas Connell. Yes, one third of the pioneering architecture practice of Connell, Ward & Lucas. Told you it was special.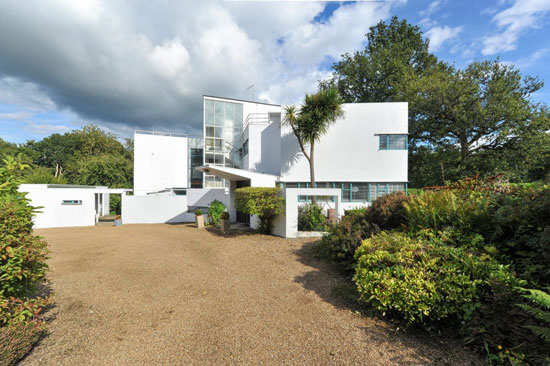 The house is true to the original design today, although it isn't necessarily original throughout. That's perhaps down to a refurbishment by Avanti Architects back in the mid-1990s, who have, to be fair, taken the design and brought it into the modern era without losing the character of the original build.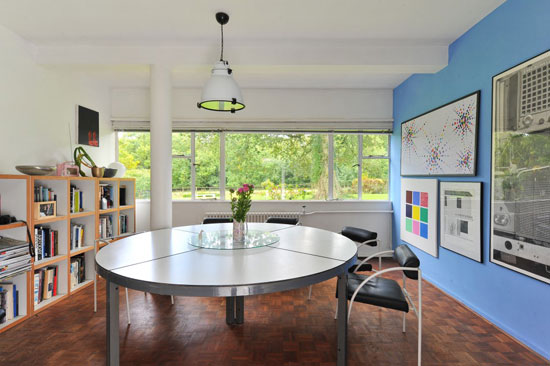 So an icon of an era, but also a property anyone could walk into and enjoy as a home, rather than being an occupant of a vacuous museum. That isn't done by accident, that takes a keen eye and skill to pull off. Owners that have respected the property also help with that too.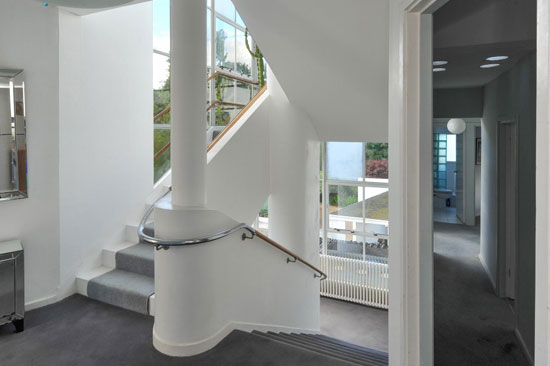 The house itself that sits in around 12 acres of land, so plenty of privacy for the owner. As for the layout, on the ground floor you will find a living room that benefits from extensive glazing along two sides and as a result, lots of natural light. Also on this floor is a dining room with original sculptural fireplace, a breakfast room, a second reception room / studio, the kitchen and a ground floor study.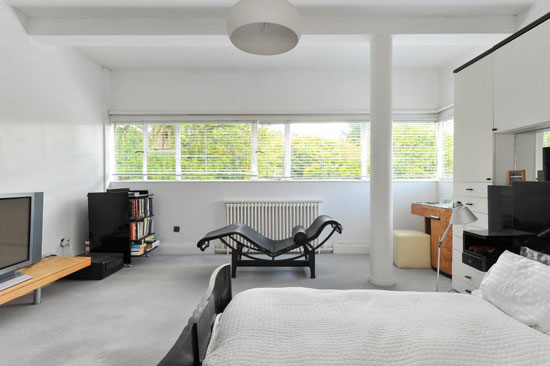 Head up the feature staircase and you will see a master bedroom with en-suite and similar window layout as the living room, as well as four further bedrooms and two additional bathrooms.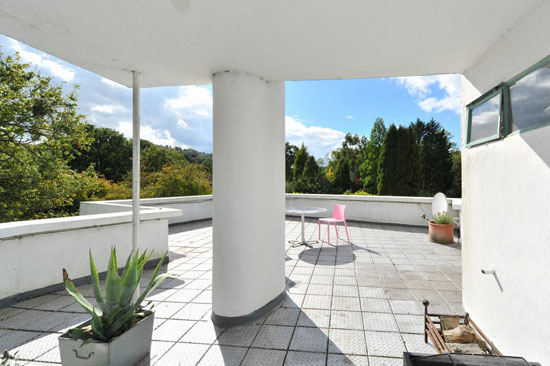 Of course, that's not all with the entire roof space used as a roof garden. If you love a party, this could be the perfect place to host one (British weather permitting).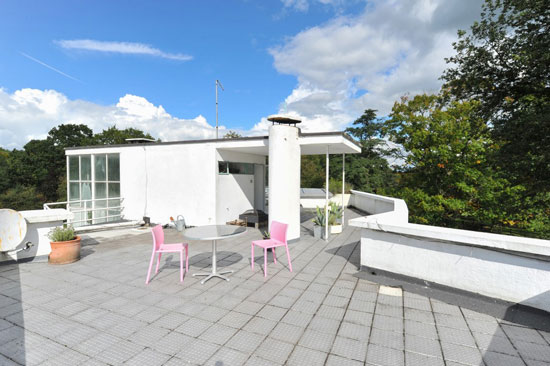 At the side of the house is a large garage plus office / games room while the 12 acres of land are faithful to the original landscaping, broken down into lawn, an orchard, woodland and a large paddock. A long sweeping drive leads up to the house for added drama.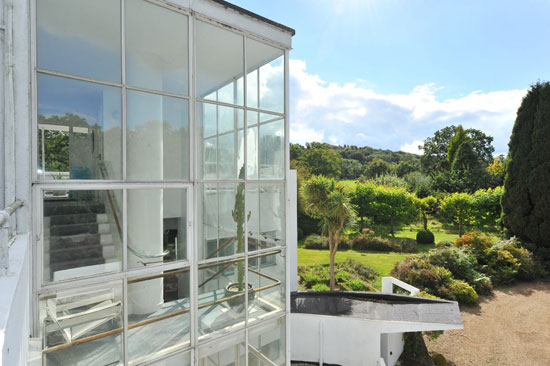 This will be the dream for many, including ourselves. The downside is the cost of that dream, with offers invited around the £2,300,000 mark. Time to get friendly with the bank manager.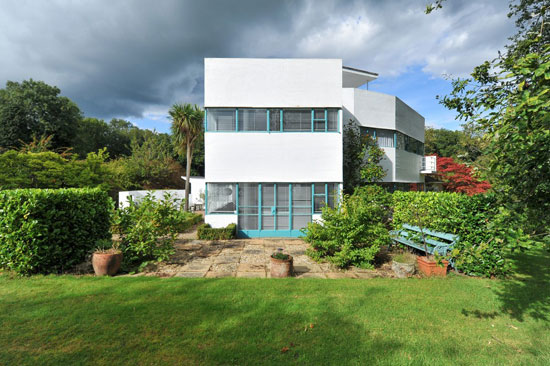 Images and details courtesy of the Modern House. For more details and to make an enquiry, please visit their website.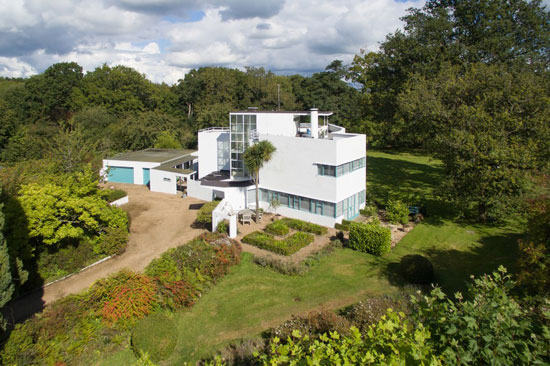 Property Location