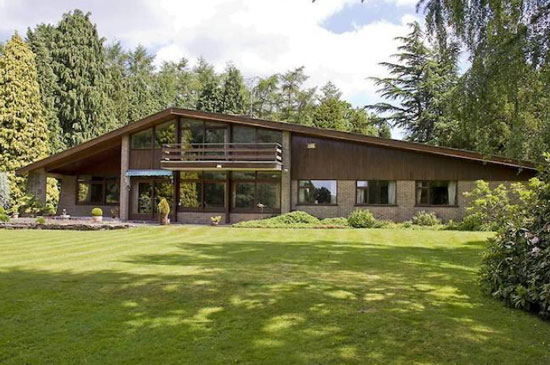 (Now updated – see end of article). Some property listings really do frustrate and annoy us. We would love to see what this place offers inside, but instead, we just get future plans for this 1960s John Madin-designed Juniper Hill midcentury modern property in Lapworth, West Midlands.
The reasons are obvious. This is a house in a lot of grounds and in a 'premier location' and one that offers the opportunity to extend and rework the existing design. In fact, there's planning permission already in place to do just that. But why not promote it as it is too? Authenticity is a huge selling point and judging by the exterior and details on the listing, that might well be a factor here.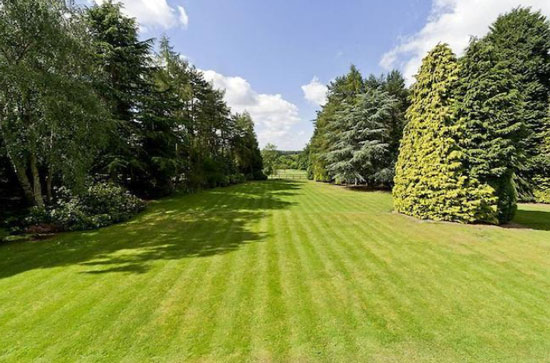 If you are interested in it (and have the money for this place), you'll just have to arrange a viewing beyond the front door. In the meantime, let us explain what we know about the place.
The house sits in a secluded south facing 2.73 acre site, built around 50 years ago to what's described as 'a unique and interesting chalet style design'. The build quality is said toe outstanding, utilising hand-made brick, chamfered buttresses, random marble flooring and fine hardwood timbers. The agent calls it 'a structure of significant substance'.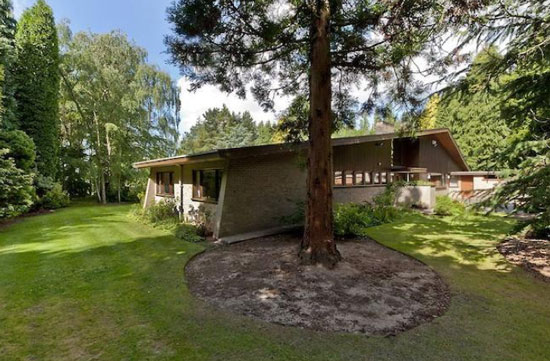 The layout right now offers a canopy porch, fitted cloakroom, entrance hall, a 'well proportioned' lounge, dining room, a kitchen with breakfast recess, telephone room, hallway and four bedrooms. There's also a bathroom and shower room, WC and a games/recreation room.
The outside offers all of that land, much of it designed half a century back and featuring a plethora of interesting plants. You also get a double garage and workshop on the site too.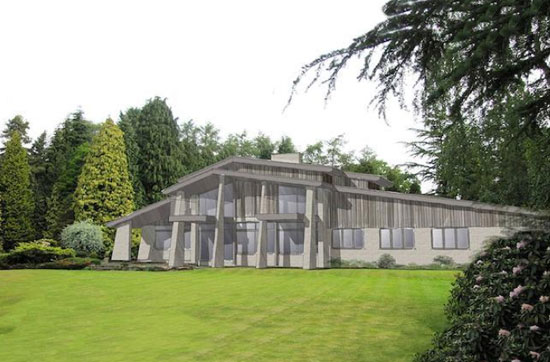 If you like the idea of a 'remodelled' house, see the listing for the plans and what they will offer. The price is the same, no matter what you plan to do with it – £1,150,000.
Update:
We featured this house over a year ago and at the time, we had no internal shots to feature. But thanks to Matt Walker and Roddy Ringland, we have been made aware of internal shots being added to the listing of late.
The house obviously needs work, perhaps why the agent was a little hesitant about offering the internal shots in the first place. But there really is plenty of character here too.
Wood panels, exposed brick and a kitchen that could be out of a museum (if there is such a thing as a kitchen museum) for example. If you have the money, it could still work in its original form. Or you could remodel it as originally hinted at. Either way, there are options for this place.
The downside is still the asking price though, with offers in excess of £1,000,000 putting it out of the reach of most of us.