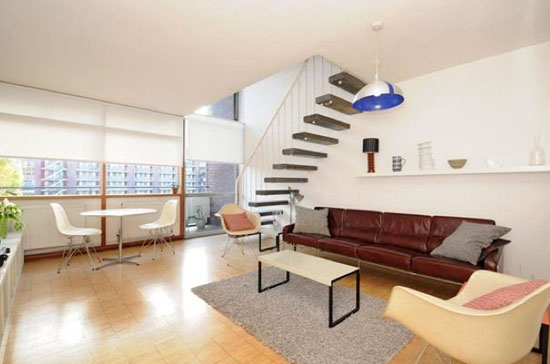 It's a development we have featured in the past, but this two bedroom split-level apartment in Hatfield House in the 1950s grade II-listed Golden Lane Estate, London EC1 is still worth flagging up.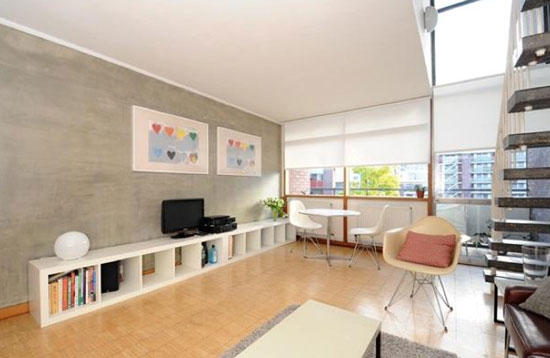 As we have mentioned on those previous occasions, Hatfield House is part of a modernist estate designed by Chamberlin, Powell & Bon (who were also behind the Barbican Estate) with a remit at the time to offer living space for an area devastated from the wartime blitz. Between the years 1957 and 1962, that's what they did, with Hatfield House being added in the latter part of development.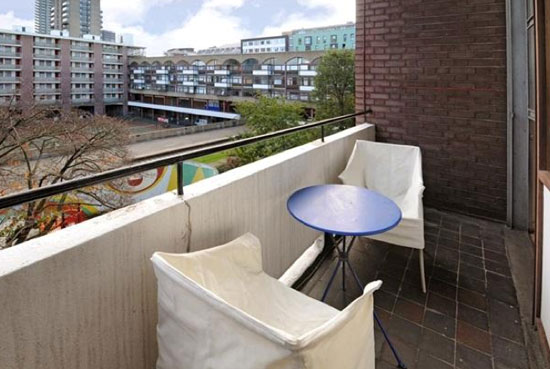 The apartment here is a two bedroom split-level apartment located on the 2nd and 3rd floors, complete with south-facing balcony (accessed via a full-height pull up window) and a concrete cantilever staircase, which leads to the bedrooms and bathroom. Overall, it looks very well maintained, mixing a clean and modern finish with the architectural detail of the original build.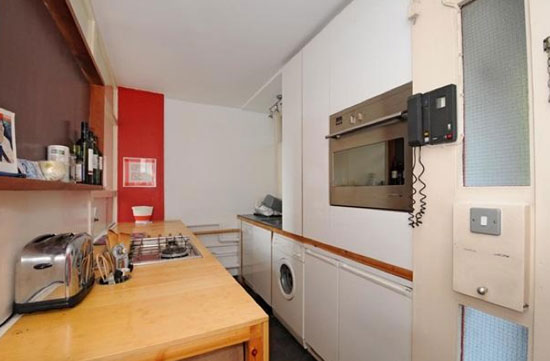 On the face of it, space is good, but there is perhaps the issue of the small kitchen, which might be a little too small for any amateur chefs out there – although it does manage to fit in a washing machine, dishwasher, fridge freezer and gas hob. Some great open living space though, boosted by the open staircase, minimalist decor and large windows.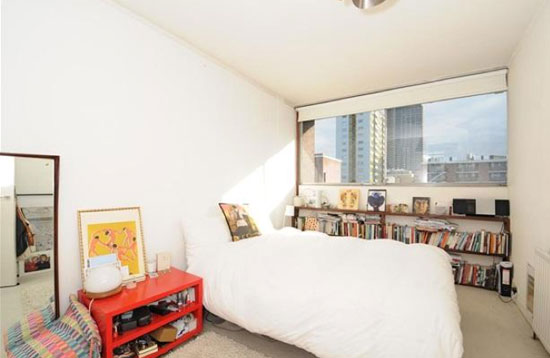 When you get bored of the 1960s modernism, you can always jump in the lift and check out the tennis courts, squash courts and swimming pool, all of which are available to you (but check those service charges first, of course).
If you want to live here, the asking price is £650,000.
Find out more at the Hamilton Brooks website
Property Location