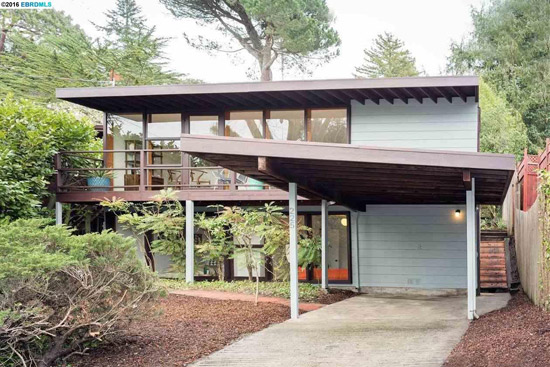 No architect name attached to this one, but whoever was behind this 1950s midcentury modern property in Berkeley, California, USA would doubtless be very pleased to see it looked after so well.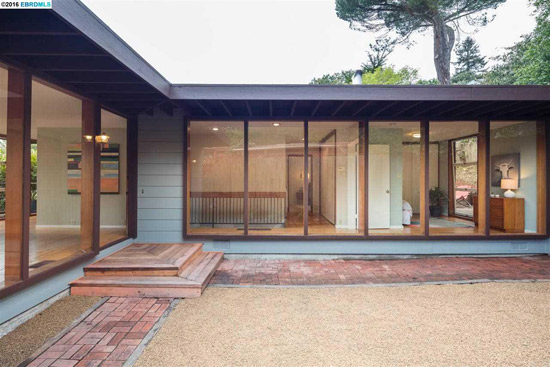 The house is described as 'Eichleresque', which presumably means this isn't a Joseph Eichler build, but it has similarities of design, not least the 'walls of glass' referred to by the agent.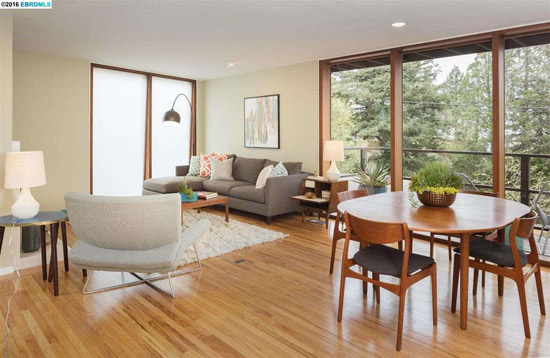 Yes, it does have some of the midcentury touches you would expect of that house builder, but we think this is a very hip property in its own right.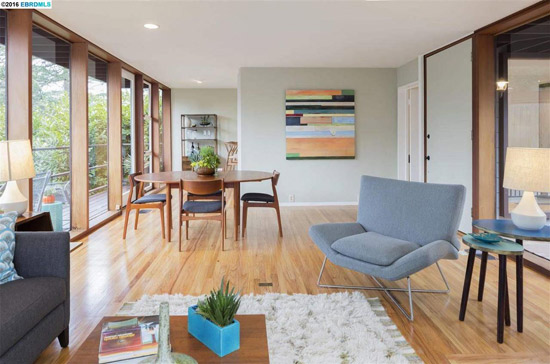 A two-storey build in what sounds like a sought-after location, the house mixes authentic 1950s midcentury modern detailing with some more recent finishes and fittings. The walls, the hardwood flooring and the general finishing throughout all look pretty fresh, but without taking away the character.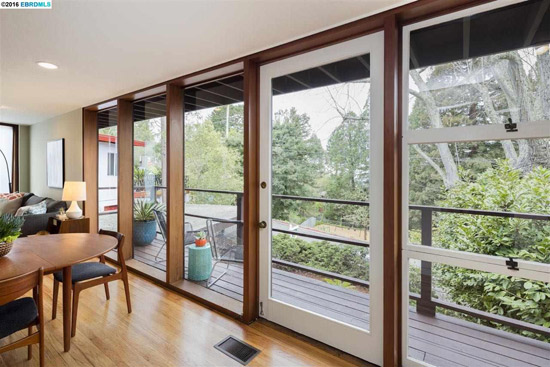 As we mentioned, the glazing is a feature, the balcony another, not to mention the roof. There are also looks to a matching guest annexe here too, but you might want to check that with the agent.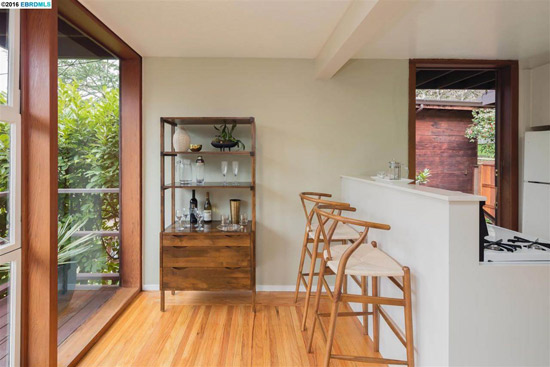 You get around 1,706 sq. ft of living space inside, with four bedrooms and two bathrooms listed, along with the outdoor area including a hot tub. If you want more green space, there is a park just across the way.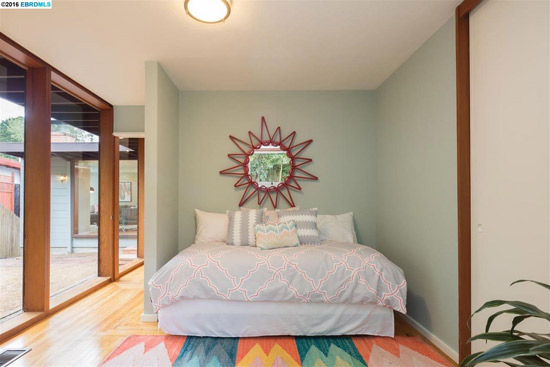 Check out the photos and if you like what you see, this place is on the market for $795,000.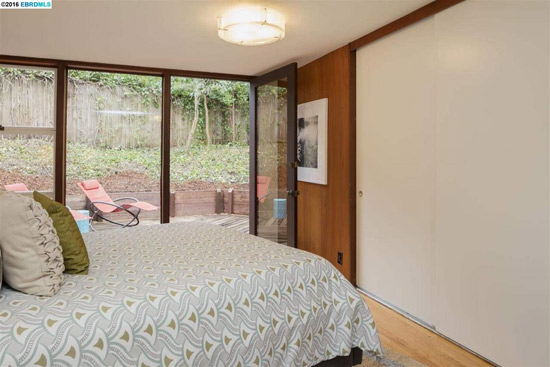 Images and details courtesy of Marvin Gardens Real Estate. For more details, more images or to make an enquiry, please visit the website.
Via Curbed SF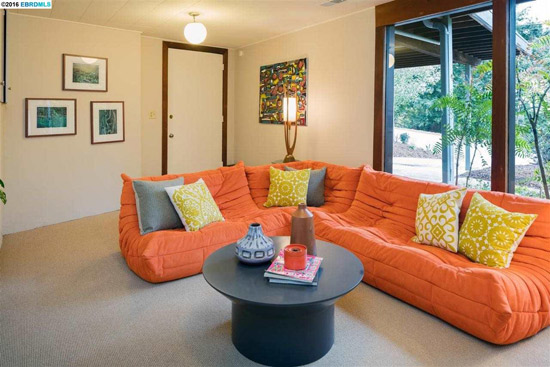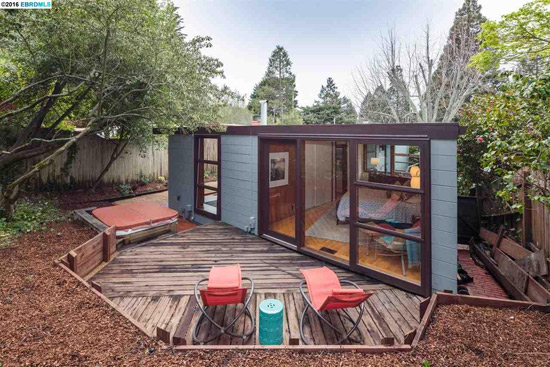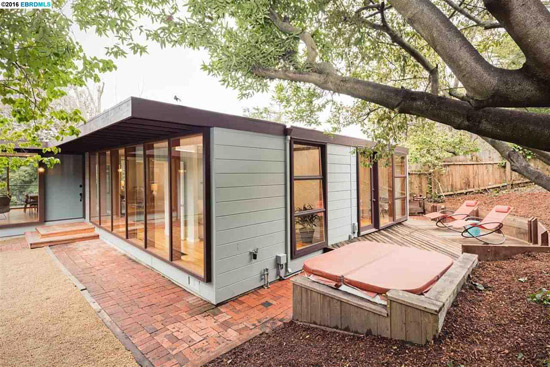 Property Location