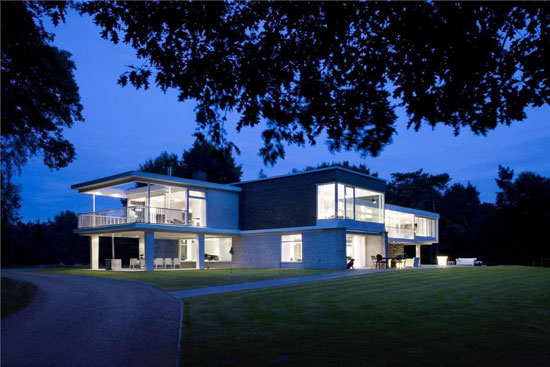 Huge thanks to Remo Siemons for flagging up this stunning property for sale. Unfortunately, this four-bedroom 1960s modernist property in Waalre, near Eindhoven, Holland only offers half a tale online.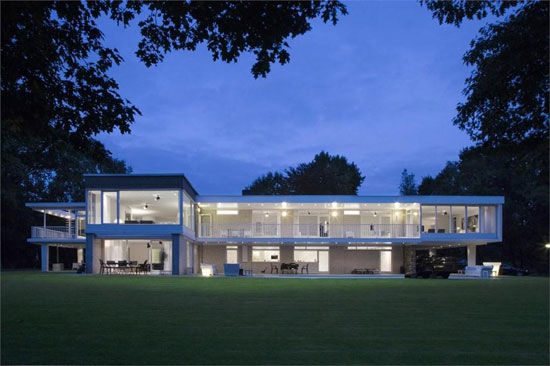 As far as we can see, there are no internal shots available of this place. Which is a shame, as the external shots show something really special here, a modernist house from 1960 with huge amounts of internal space.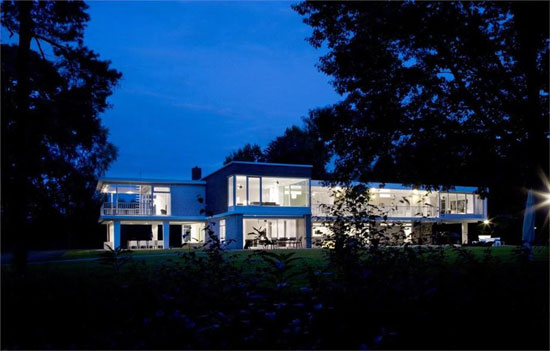 Around 2,000 square metres of internal space on a plot said to be around 24,410 square metres in total. According to the agent, there are 11 rooms in total and we suspect a fairly modern finish inside. We're basing that on some of the technology mentioned within – alarm system, shutters, mechanical ventilation and 'solar shading' for example.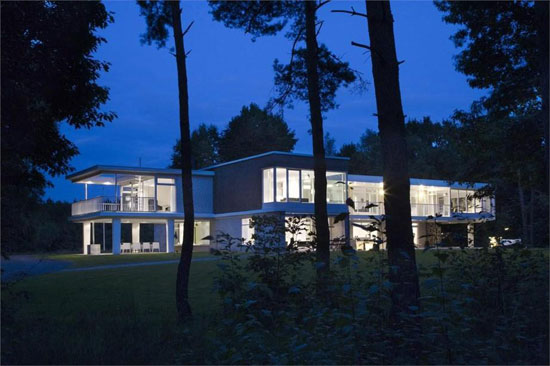 Outside looks incredibly contemporary too – we can't believe this is 50+ years old. Definitely ahead of it's time back then and even now, this looks like a futuristic build with large glazed sections, cantilevered areas and wide open living spaces.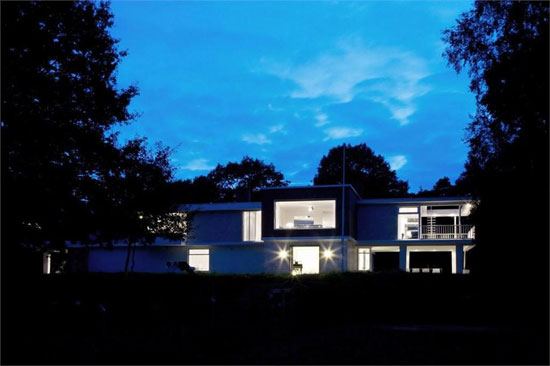 Indeed, space-wise we're talking a ground floor with large hall and adjoining living area, plus an office space, kitchen with storage and laundry rooms and a bathroom with steam room. Upstairs is a living room and further kitchen, along with a master bedroom with walk-in wardrobe, bathroom and covered balcony, two further bedrooms with connecting bathroom and a bedroom suite with whirlpool. We think these are all in a separate wing of the house.
Finally, there's a basement with four rooms, with mention of a swimming pool, carport with covered walkway, forest pond, terraces and open space outside.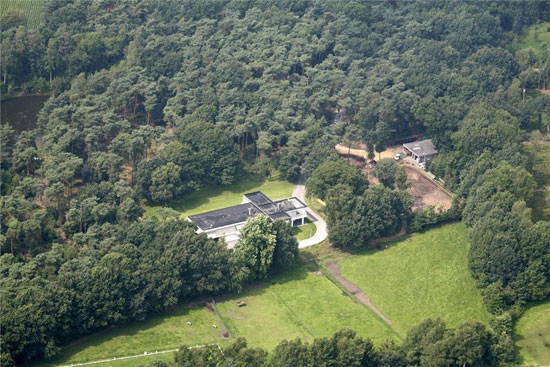 I'm guessing that's only half the story too, as we're working off a translation of the Dutch listing. Do check that out for yourself for more detail. One thing we are sure of is the price, which is €1,975,000.
Find out more at the Funda website
Property Location