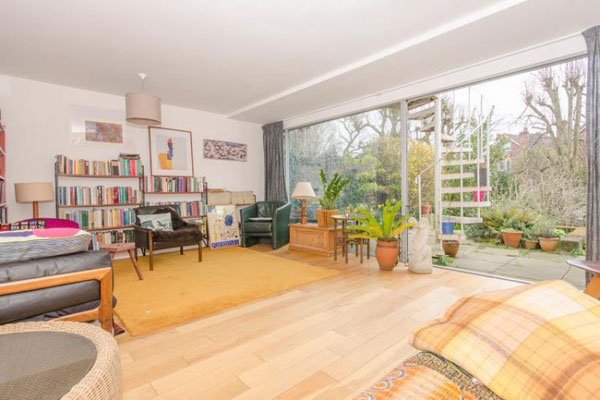 After pulling together the top finds in the Modernist London article, I am now back to finding new ones. In fact, credit to Adam for flagging up this 1960s modernist townhouse in Highgate, London N6.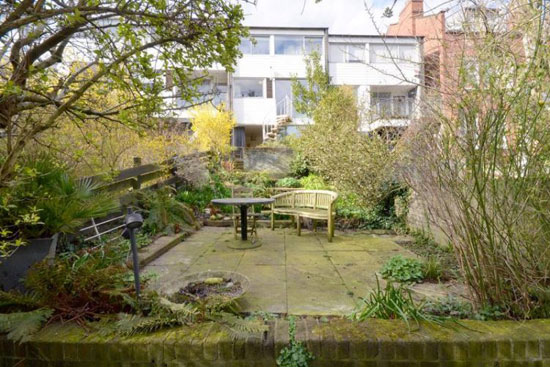 I have featured other houses in this areas and indeed, in this road and whilst doing that, I have been able to name the architect. Not so with this one. Im have just drawn a blank. If anyone has any insight, do let me know about either via message or in the comments.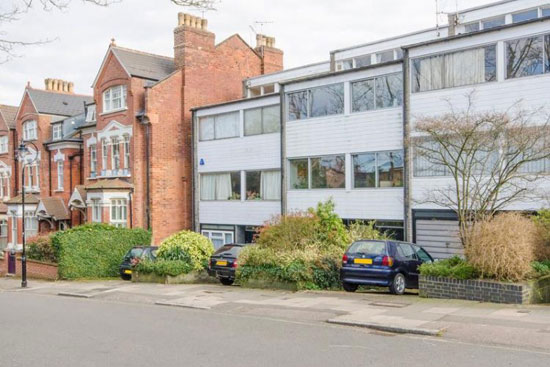 But that's just a side issue. You will make your mind up if you want this place based on the photos and a viewing. The background isn't really going to sway you.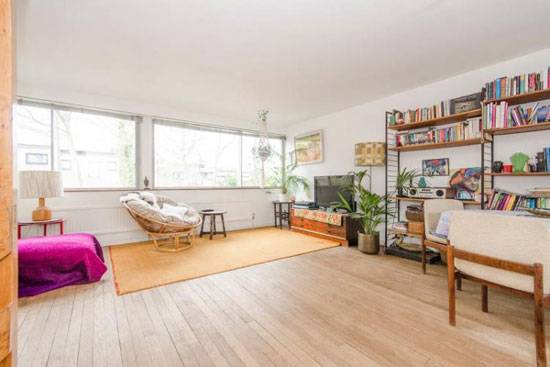 I can see this one appealing too. This is a townhouse very much of its era and generally in the same condition now as it was five decades back. Yes, there is some updating here and there, not least when it comes to the kitchen and bathroom. But beyond that, I don't see a lot of change.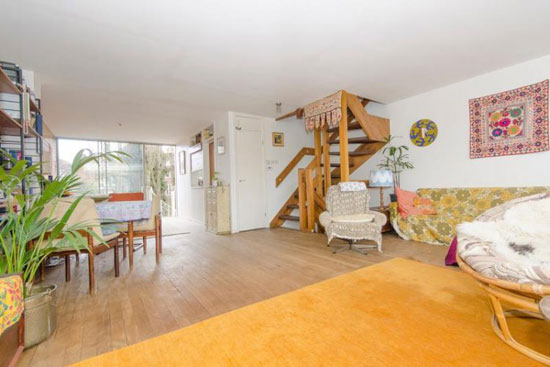 A spacious property ('deceptively' spacious according to the agent), this one actually has accommodation over four floors, with large rooms and plenty of natural light thanks to the walls of glass on most of those floors.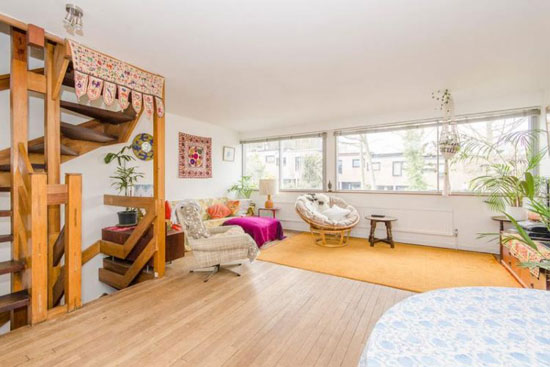 As for original features, well there is a good amount of wood panelling still in place, the original staircase and the spiral staircase at the rear, with the layout itself largely unchanged too.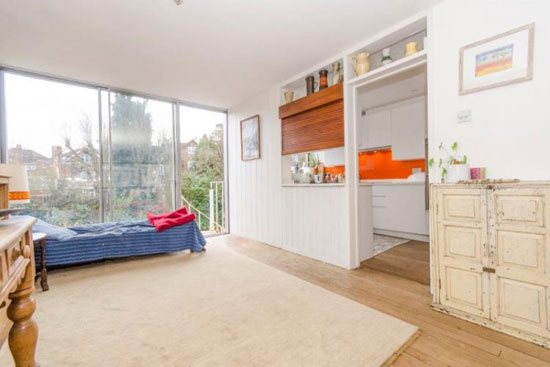 Oh and there is more space than you might think outside too, which is probably at a premium in this part of the world. With this house, you get a 55ft southerly facing private garden. Ok, it looks a bit wild out there, but this is definitely a garden to get away from it all. Off-street parking too.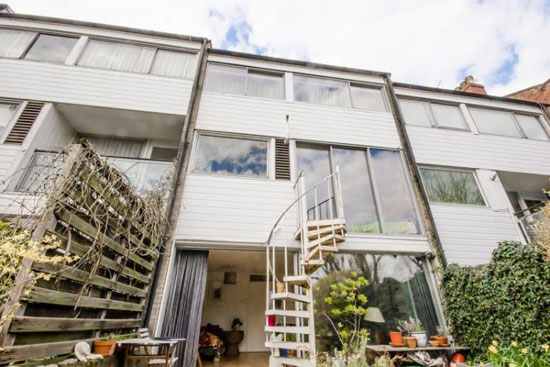 As for the space, that is over those four floors, with the ground floor offering a hallway, two of the bedrooms, a bathroom and access to the garden. Head up a floor and you get the main reception space, which takes up pretty much the whole floor, with the kitchen and some storage in the corner. Again, access outside via the staircase.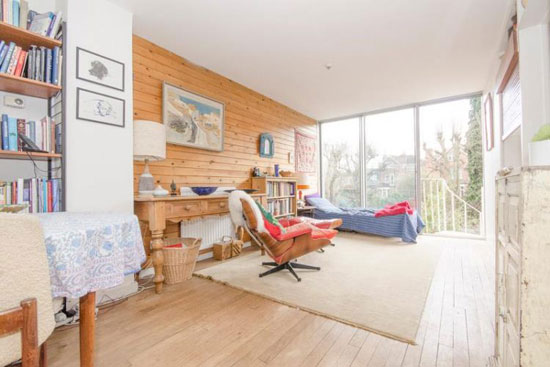 A further floor brings you to another two bedrooms and a further bathroom, with the top floor offering 'eaves' storage and another bedroom space.
The postcode perhaps dictates the price, which is £1,525,000.
Images and details courtesy of Prickett and Ellis. For more details and to make an enquiry, please visit the website.
Update: This house seems to have moved agent and is now with The Modern House, at the slightly higher price of £1,550,000. Details of that listing here.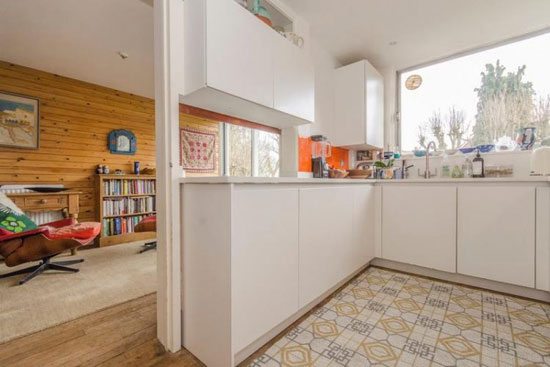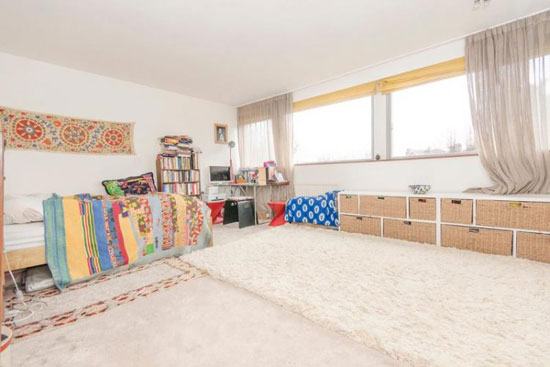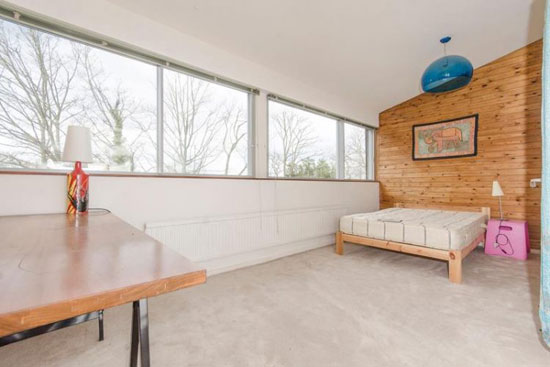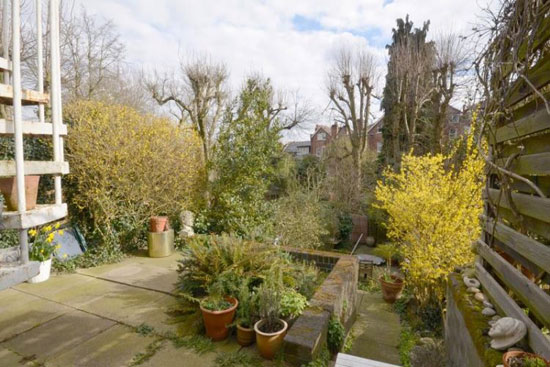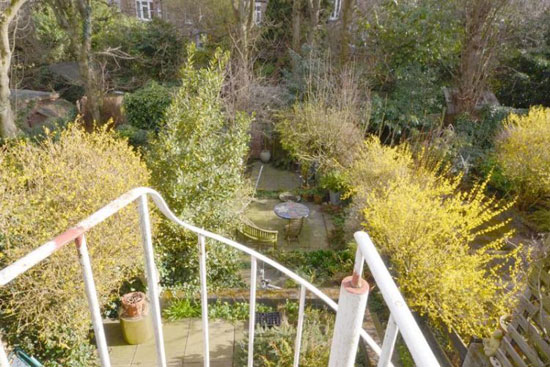 Property Location