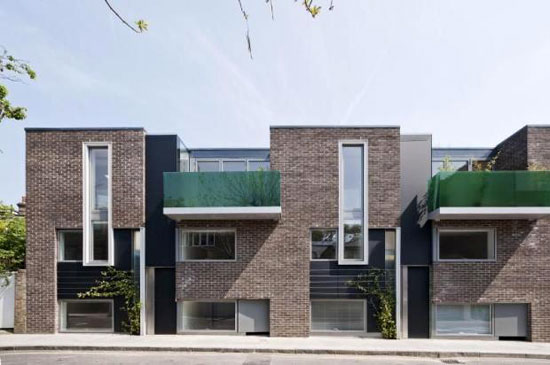 Not always wild about new builds, but this three-bedroom contemporary terraced property in London N5 as caught our eye.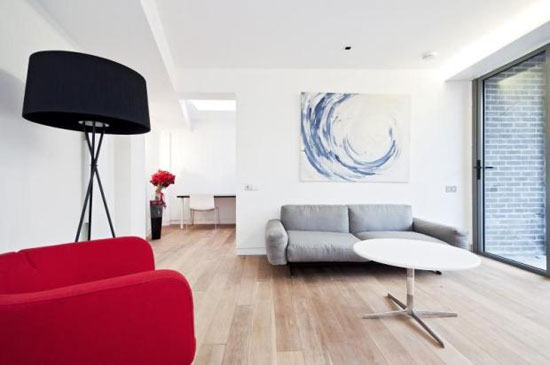 Externally at least, it has a very distinctive design, a bit '30s meet '60s, with some touches from the modern era thrown in too. Modernism for the 21st century if you like.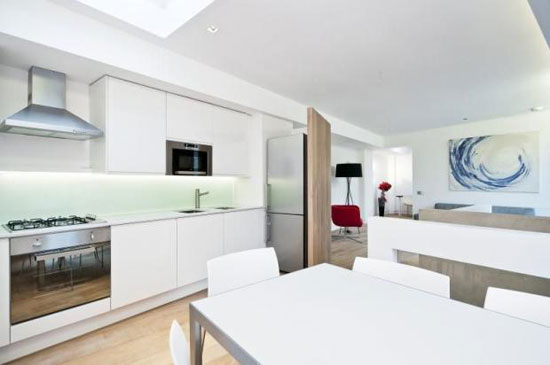 Inside, it's perhaps a different story. We can only go on what we see from the agent's images, but it looks more new build by numbers inside, although it's certainly a high end build and one designed as a live/work space.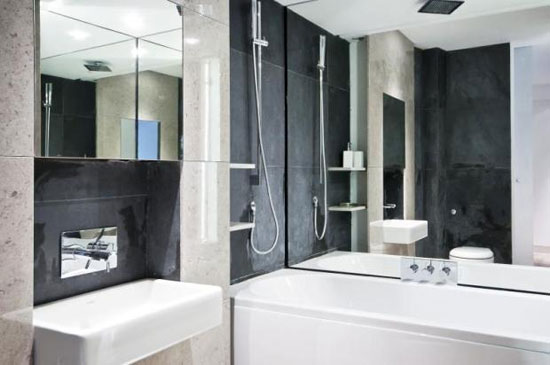 Not sure what that means in practice, but presumably there's some specified office-style area within (a study is marked on the floorplans as part of the ground floor space), as well as all the tech you need to get up and running. Indeed, the agent doesn't give a lot of detail on the build, but the list of technology and branded goods within is huge. Suffice to say, those home work essentials of broadband and a wireless music system are already installed.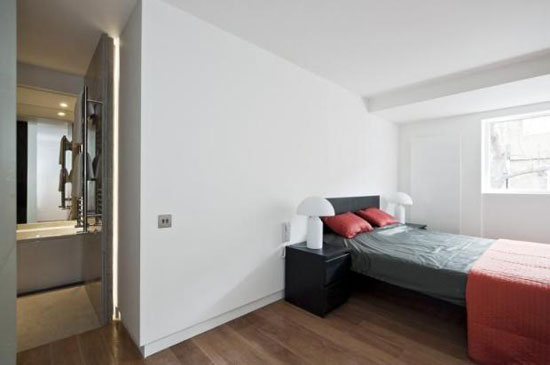 As for the rest of the space, you get an open plan living/kitchen, a terrace a master bedroom with en-suite, three further rooms, a shower room and utility space (plus the previously-mentioned work area).
Check out the agent's site for all that detail about the finishes, appliances and finishing touches. Different configurations available on the same terrace, but you'll be looking at just over £1,000,000 as a starting price.

Find out more at the Hamptons website