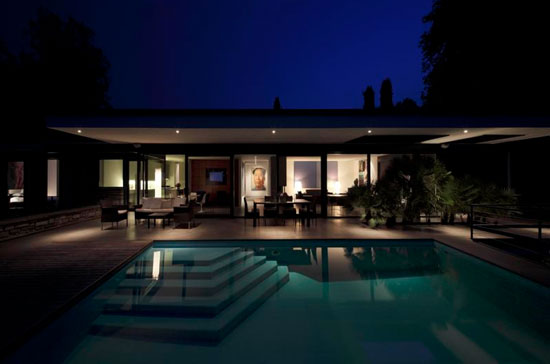 Another great find by Craig, although we suspect as big Lotto win might be required to own this stunning 1960s midcentury-style four-bedroom villa in Montagnola, near Lugano, Switzerland.
The villa, which is in the south of Switzerland, not far from the Italian border, dates back to 1960. But the most recent work was undertaken in 2004, when it had a complete renovation. A luxurious one too, if the images are anything to go by.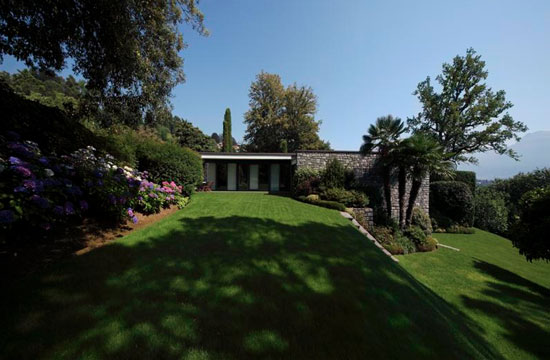 Not just the house either, this is all about location too. The house comes eight 9911 sq.metres (2,45 acre) of landscaped park, of which 1.5 acres are woods. It also has view over lake Lugano and the  mountains. if you want to get away, your jetset life is catered for by Lugano airport, which is around five minutes drive from the house and offers quick access to Rome, Zurich and Geneva.
Enough of the location, let's look at the house, which seems to be externally faithful to the original design. We suspect much of the interior is too, but with a modern overhaul of the fixtures and fittings. The agent talks of 'luxurious finishes' and that really wouldn't surprise us with a place like this.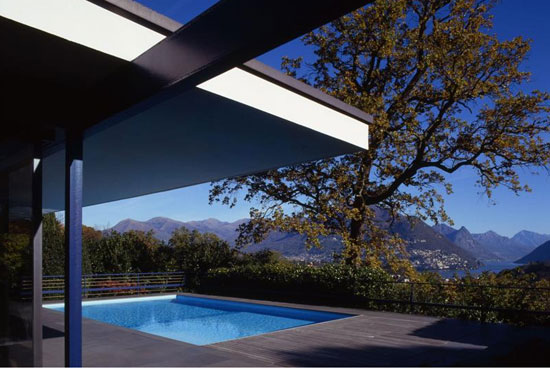 In terms of the living space, the house offers up an entrance, guest toilet, large open living room with fire place, dining room and kitchen, master bedroom with wardrobe and en-suite bathroom, two more bedrooms and one bathroom on the main floor – each of the main rooms also has access to the gardens.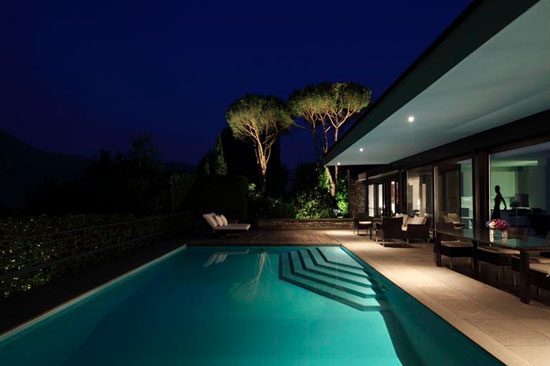 In the basement, you'll find a 'big guest room' with bathroom and independent entrance, a fitness room with sauna and shower, laundry and a technical room. Outside space includes several terraces, an outdoor pool, an automatic irrigation system and illumination, an alarm system, a garage for two cars and several outdoor parking places. A further lakefront plot of 60sq. metres is yours, but 10 minutes way by car.
How much will this slice of luxury cost? We honest don't know as it is a 'price on application'. But if you need to ask, you probably can't afford it.

Find out more at the Wetag Consulting website