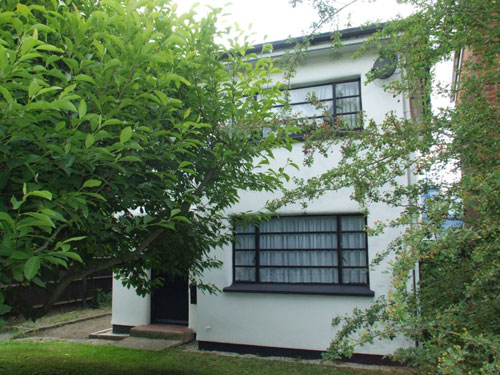 Hidden away, behind that tree, is an art deco property. Not as grand as we've featured before, but this three-bedroomed house in Bishop's Stortford, Herfordshire is more affordable than most.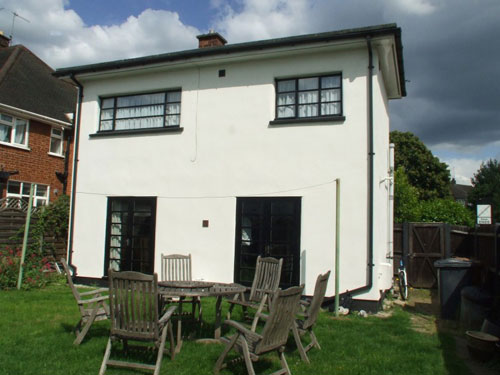 Few details of its past are given, but we presume it did start off as an art deco-influenced house, with the current owners keen to play on this heritage with a makeover that emphasises the period detail, but makes it a decent prospect for anyone loving modern-day comforts too.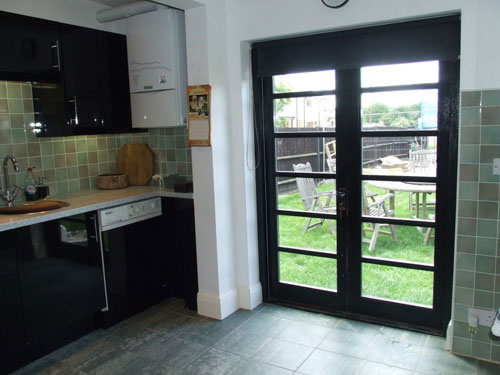 Love the windows, love the front door and patio door and love the contrasting black and white. But as we said, inside is more the modern family home, offering an entrance hall, lounge, dining room, a 'luxury' kitchen downstairs, with a master bedroom, shower room, bathroom, WC and two further bedrooms upstairs. A garage and gardens are outside.
Fancy it? Well, check out all the images on the listing, as well as the details, which are extensive. £325,000 is the asking price.