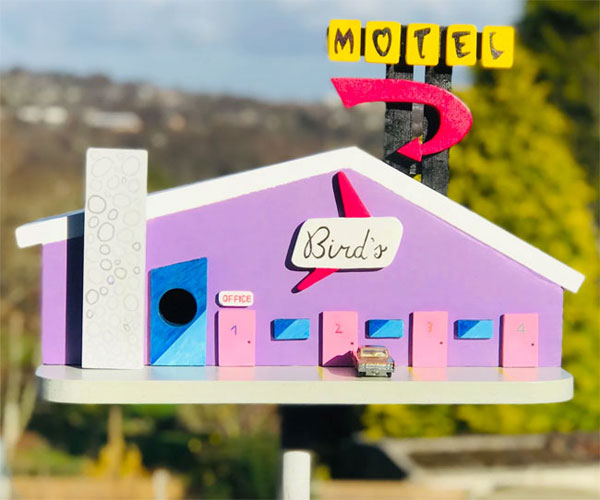 So much detail to enjoy in these handmade midcentury modern birdhouses by Fledgling Designs. Perfect for the time of year too.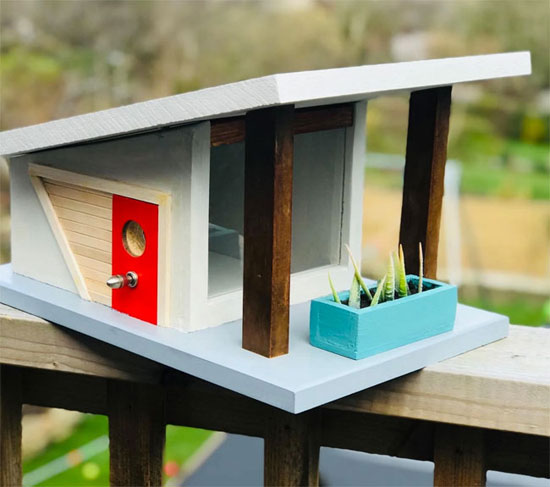 Yes, this is birdhouse season I would say and if you want to treat the birds in your garden, have a look at these. If the birds aren't keen then that's fine. It should make a fine adornment to your outside space regardless.
As it says above, handmade too so each one is unique to you. Yes, there might be a little wait to get one, but it looks like one of these will be worth that wait.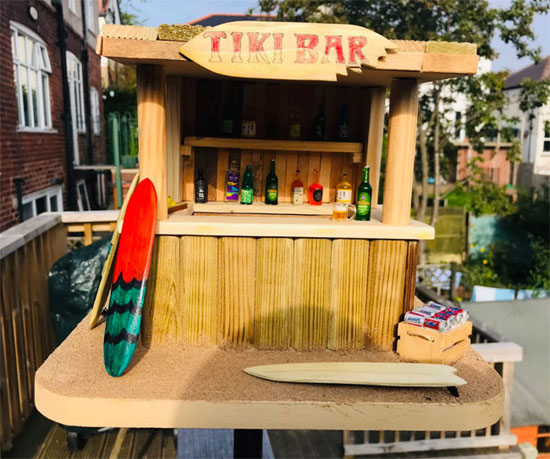 Take your pick from various midcentury modern designs, ranging from the family basic (although none really fit the word 'basic') to the more complicated pieces.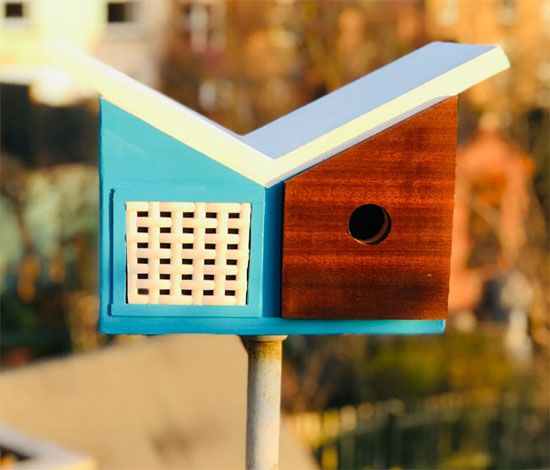 When it comes to complex I am obviously talking about the wonderful midcentury modern America motel design at the head of the page, which is almost too good to leave outside in case it fell foul of the unpredictable British weather. Saying that the exterior varnish should keep it safe, especially if you are able to give it an annual too-up coating,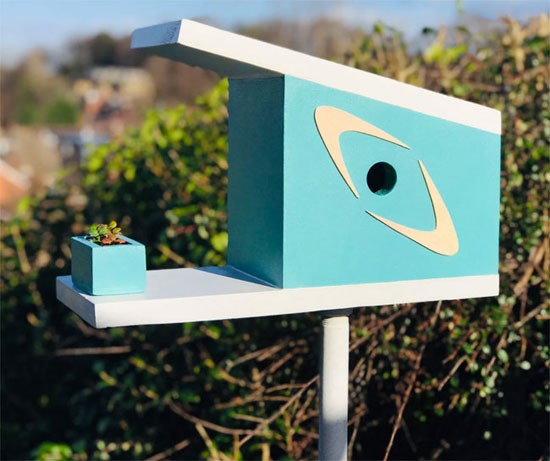 If that's a bit much for you, have a look at the rest of the range. There should be something for any fan of the architectural era. You can see a selection here, but have a look at the seller's page for the rest (as well as some other rather interesting MCM designs, including a colourful coffee table).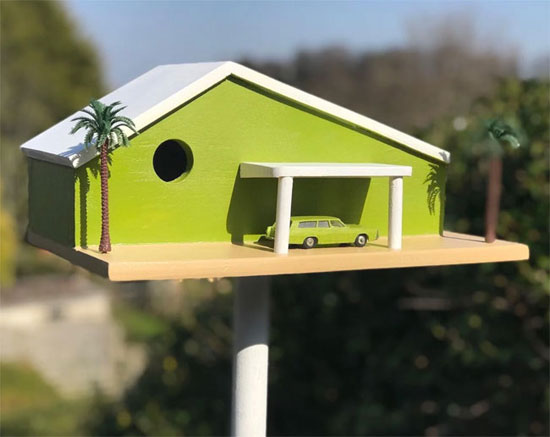 Even the more simple designs have touches you wouldn't expect. Check out the modernist birdhouse, for example, with a plexiglass picture window revealing a Bridget Riley print on the back wall as well as fake snakes head plants in the planter at the front. Or those parked cars on the drive. That's the kind of detail I love. Oh yes, there's even a fully-stocked tiki bar birdhouse too, with a full drinks cabinet in miniature form.
Want one? The prices vary depending on the design you love. They start at £35 and go up to £85. So perhaps not as pricey as you might have expected.
Find out more at the Fledgling Designs Etsy website
(Note that I independently select any products featured – if you buy from one of the links, I may earn a commission).
Via Retro To Go