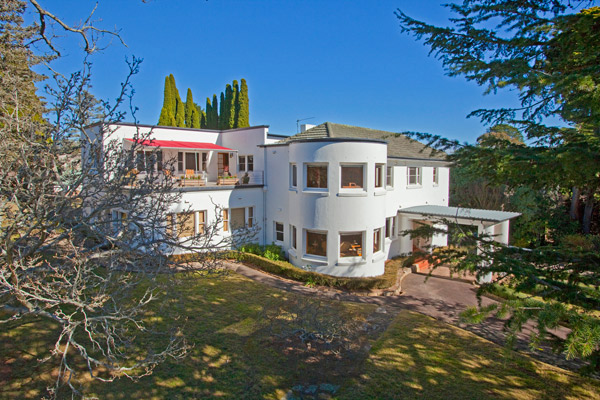 Incredibly faithful to the original design and era, the Bellevue Park 1930s art deco house in Burradoo, New South Wales, Australia is now up for sale.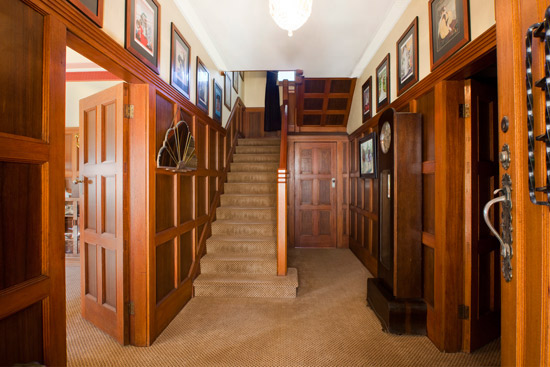 But you will have to be quick as expressions of interest have to be with the agent imminently. So if you have any thought of buying this house, make sure you get in touch with them as soon as possible.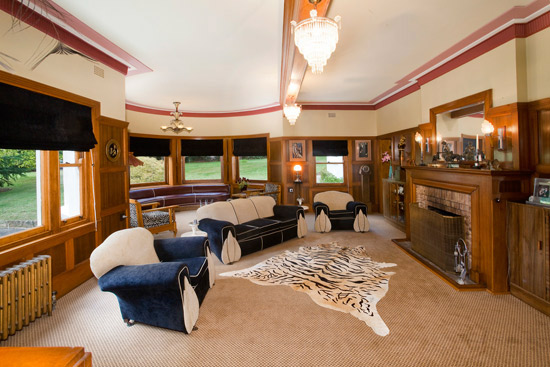 If you love the area and this style of house then, budget permitting, this is a house that should be on your wishlist. Dating back to 1936, Bellevue Park has changed little over the years, with one or two obvious and understandable exceptions. I see so many art deco houses for sale, but only a small number are packed with original detail. This is one such house.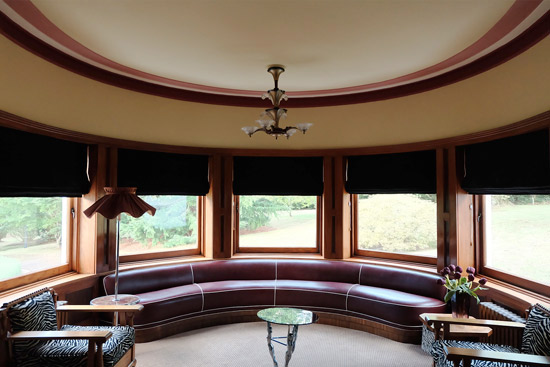 You will find it 'privately positioned' in a parkland setting, with the house beyond those original iron gates featuring the property's name. Open the gates and you see the house, the circular driveway and an acre and a half of established gardens.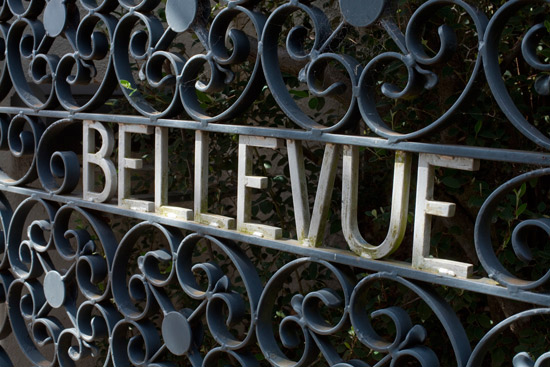 The architecture itself has all the angles and curves you would expect from this style of architecture, with little, if anything changed in terms of the structure. That carries through inside the house as well.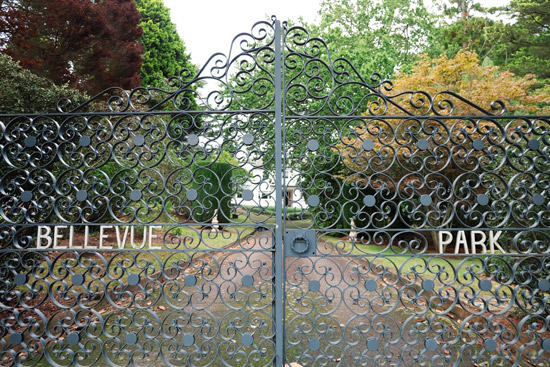 This isn't a time capsule. Far from it. But the house has been 'meticulously retained and restored' by the current owner and as such, this is a house packed with fascinating period detail throughout.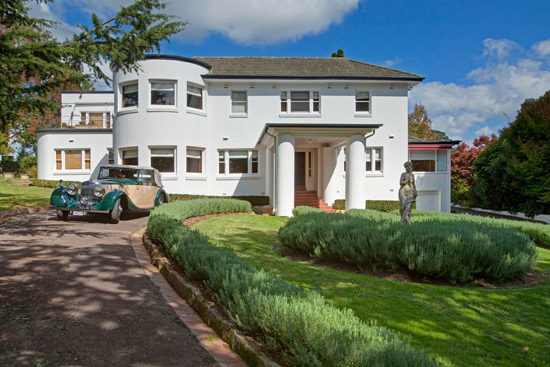 The obvious exception to that is likely to be the kitchen area. We have talked about 1930s kitchens in the past. They were functional spaces and in larger houses, the space for staff rather than owners of the house. These days the kitchen is often viewed as the 'hub' of the house and with this one, space has been opened up and modernised, whilst keeping the original servery to the dining room in place.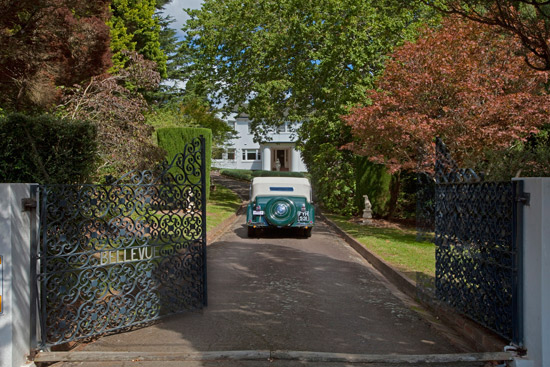 Beyond that, we are looking at all these period details and finishes. That includes an entrance foyer with detailed timber panelling (which also extends to other rooms too), opening on one side to the formal living room with huge picture windows, open fire and original semi-circular window seat looking out over the garden.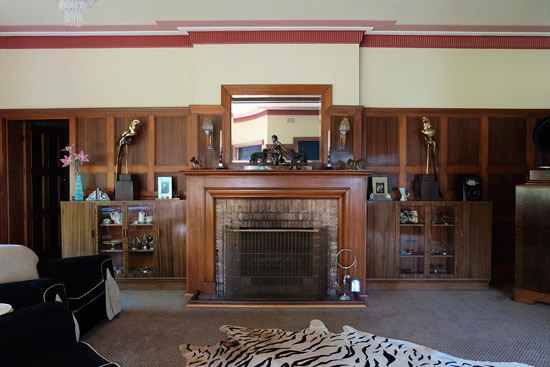 There's also the grand ballroom/billiard room with an open fireplace, which is surrounded by original banquette seating, vintage-style radiators, original restored lighting, an original restored bathroom and lots of period furnishings.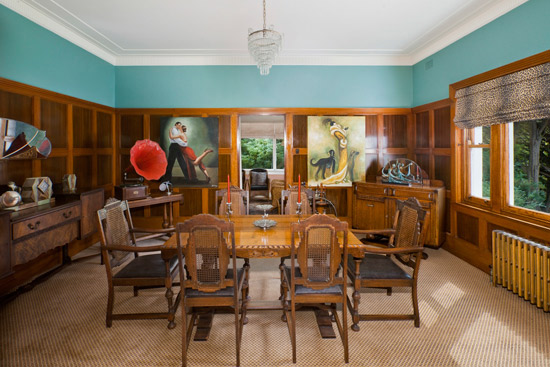 Talking of the furnishings, check out the master bedroom suite, not least the bed and wardrobes, as well as the huge bay window. That's the art deco dream. If you want to get some air, just pop out onto the covered sundeck.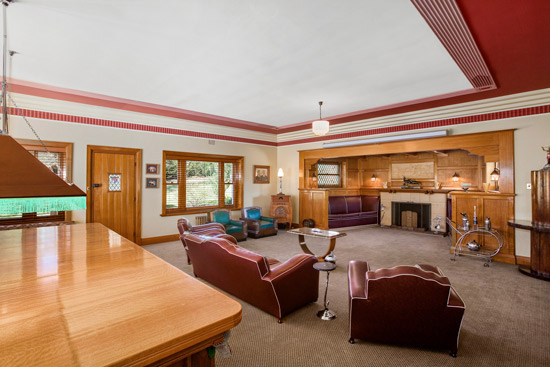 As for living space, there is plenty of that, as you would expect from just a casual glance. I'll start on the ground floor, which has an entrance foyer, which leads to the formal living room I mentioned, as well as a formal dining room. Beyond that is a sunroom and the kitchen with breakfast and casual dining space to one side, with the ballroom and billiard room to the other.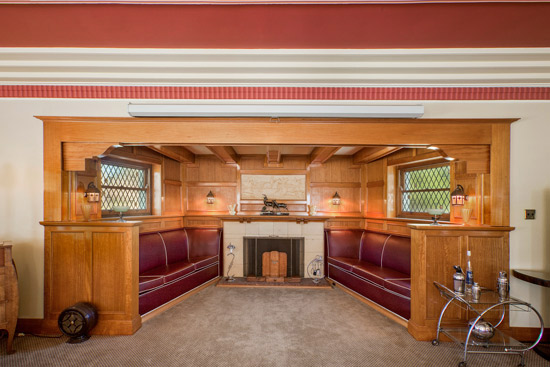 Finishing off the ground floor is a laundry and boiler room, plus access to a rear deck with space. A garage is also down there, situated under the sunroom. Note that there is also a further double garage on the site too.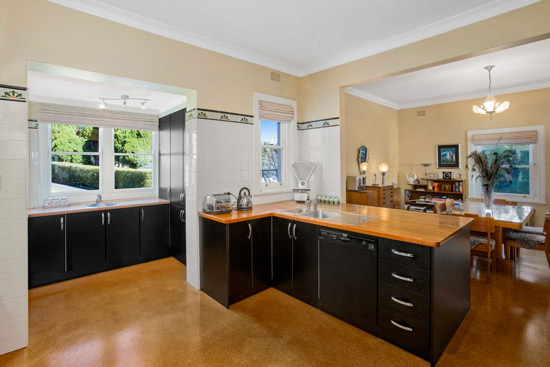 Head up to the first floor and there are a total of five bedrooms with the master having that bay window along with an en-suite. The fifth bedroom (which can also work as a study) has a walk-in dressing room and a family bathroom serves the rest of the bedrooms on this floor outside of the master. There are also separate guest and private staircases leading to the first floor and as I mentioned previously a covered sundeck.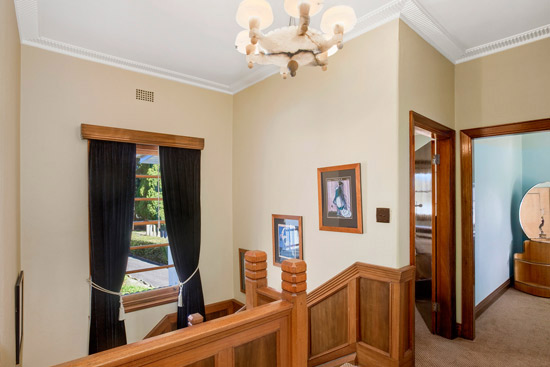 But that's not quite all as this house also comes with a guest cottage, which should be ideal for putting up guests. In addition to that, the house also has access to its own studio space, plus a jacuzzi and hydronic heating.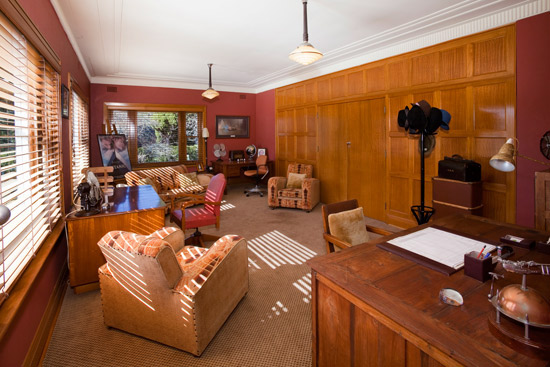 So much more to see and find out about this one, so do hop over to the agent's site for even more images and background. If you like the idea of it, haste is what is required.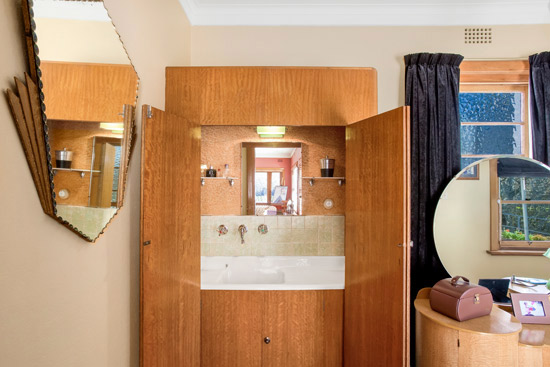 Expressions of interest close on 24th October (which is very soon) and if you want an idea of the price, you will have to contact the agent, as that is on request only. Hopefully, someone buys it and looks after it as well as the current owner.
Images and details courtesy of Di Jones. For more details and to make an enquiry, please visit the website.