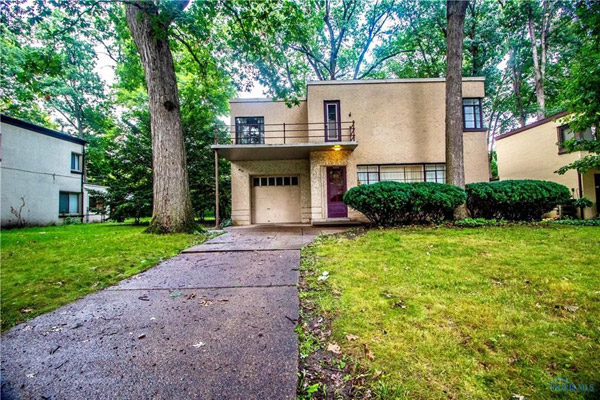 What does £85,000 get you in the UK? Not a lot. But this 1930s art deco property in Toledo, Ohio, USA is available for just that.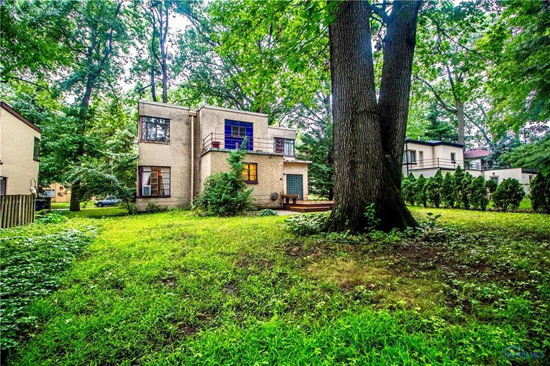 Of course, I don't know the full story and crucially I don't know Toledo at all, let alone this particular area. But if you are a fan of art deco, then this is definitely worth looking at. Well, if you are shopping for a house in Ohio.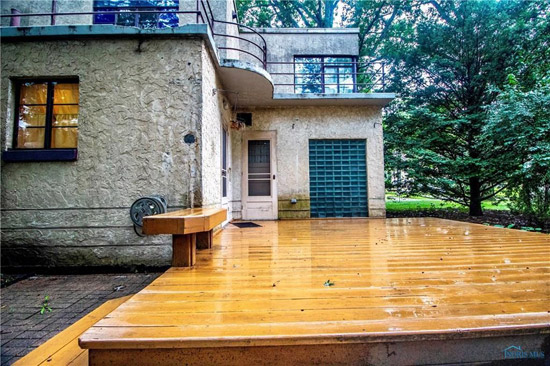 Not a lot of detail offered by the agent, but from what I can see, the house needs work. Again, when I say that I say it as a positive and not a negative, as work often means originality still in place.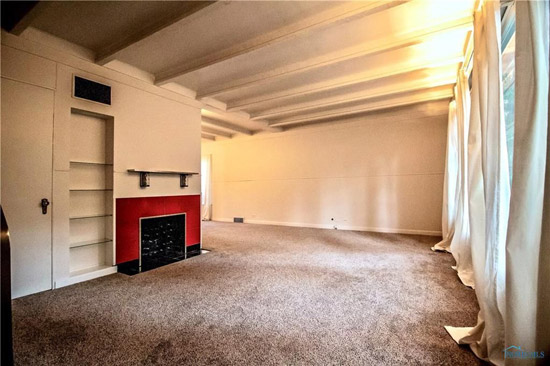 That is the case here, but this is far from a time capsule. The exterior certainly has the look of one and that does seem to have been very well maintained over the years.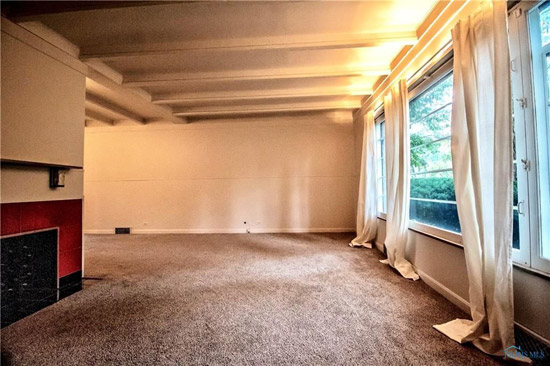 Inside, it looks to have been modernised, but mainly in terms of the finishes. The layout, the staircase and of course the windows all look right for this property and the kitchen units are certainly period. Although that period might be a little on from the 1930s. It's hard to tell. Either way, the vintage kitchen works with the house.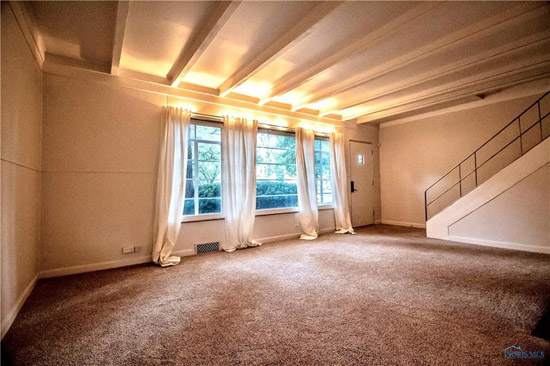 Other rooms have a hint of the 1970s and 1980s about them, but again, it's really about the finishes and the decor. Strip this out and you could bring it back to the period relatively easily I would guess (but do have a closer inspection and make up your own mind about that).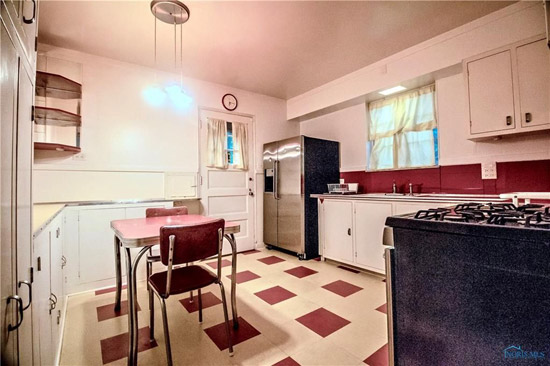 Love that balcony area too (front and back), which seems to be surrounded by the original rails and the bathroom? That seems to have cover at least three different eras, but I love the blue wall around the window.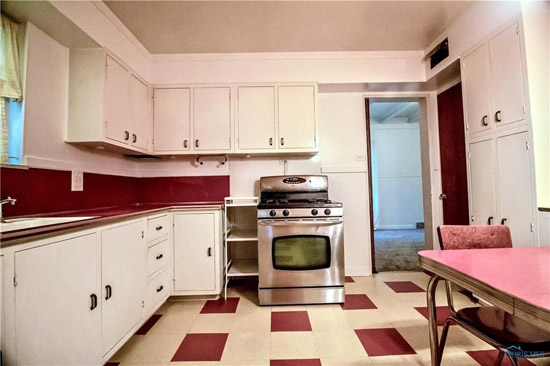 Around 1,834 sq. ft. of living space with this one, which is over six rooms, including three bedrooms, the one bathroom, a large open reception and an eat-in kitchen.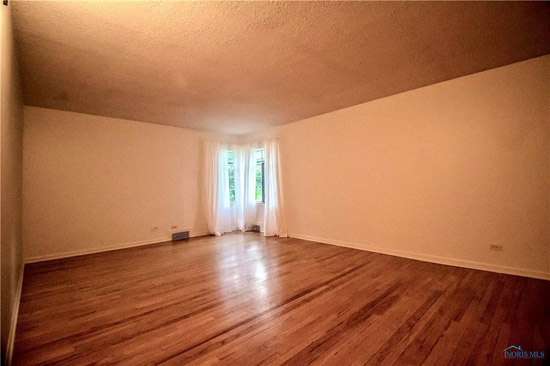 You also get an attached garage, the balcony space I mentioned and what looks to be a sizeable basement space too. A good-sized plot too, which includes both decking and garden, as well as a garden shed. The agent also points out that the kitchen appliances are staying as well as the lawnmower (if that's a deal breaker).
$115,000 is the guide, which is that £85,000 figure at today's exchange rate. Probably the cheapest bit of art deco I've seen for sale.
Images and details courtesy of Zillow. For more details and to make an enquiry, please visit the website.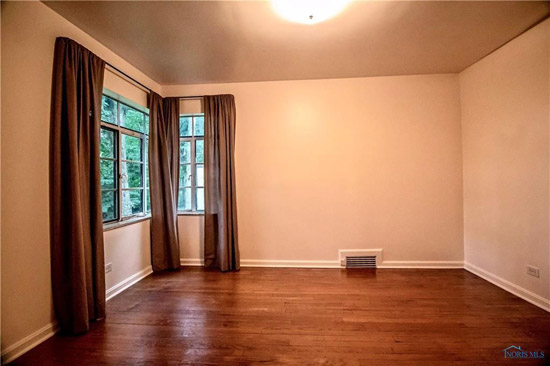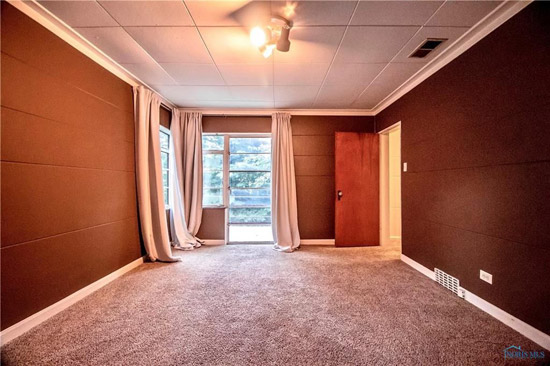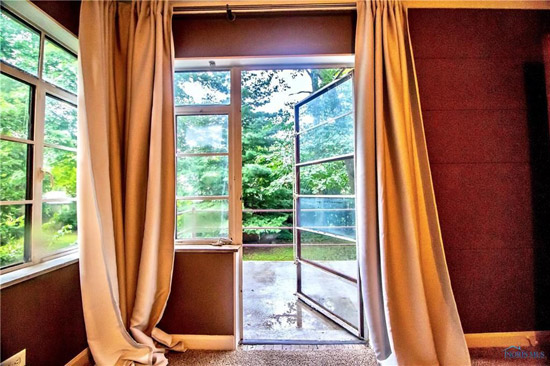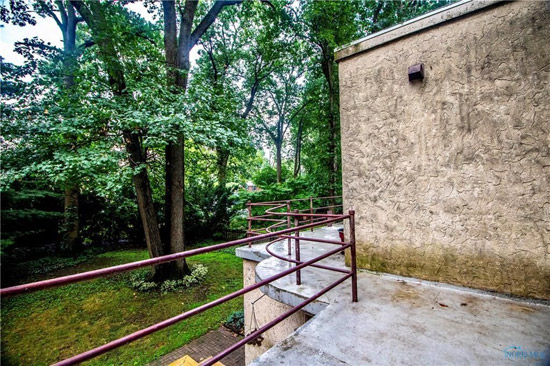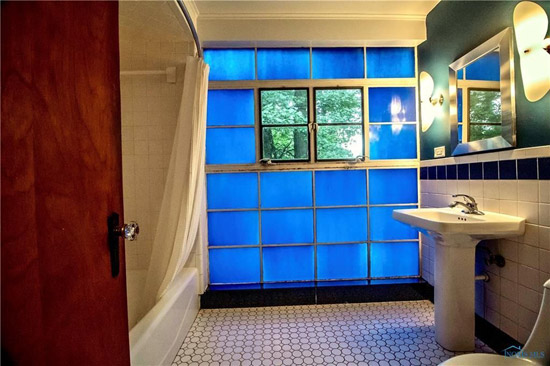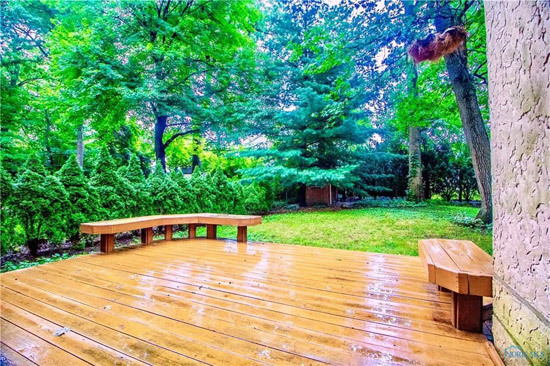 Property Location