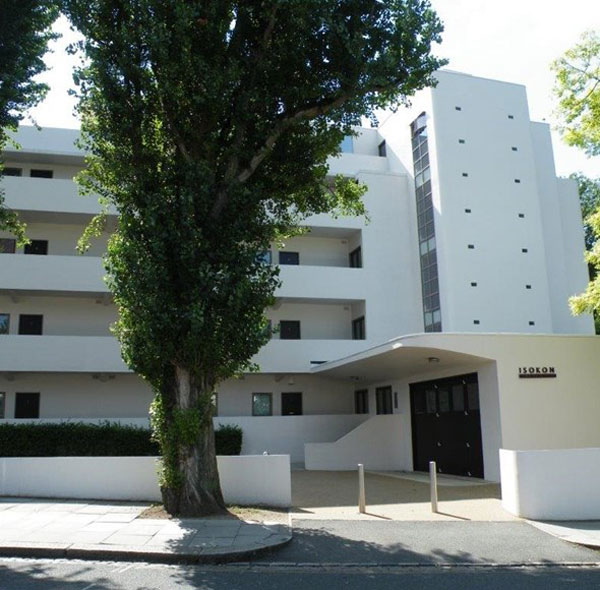 I hate using the term 'affordable' because buying a house or apartment is never cheap. But this apartment in 1930s Wells Coates-designed Isokon Building in London NW3 is more 'affordable' than most if the deal works for you.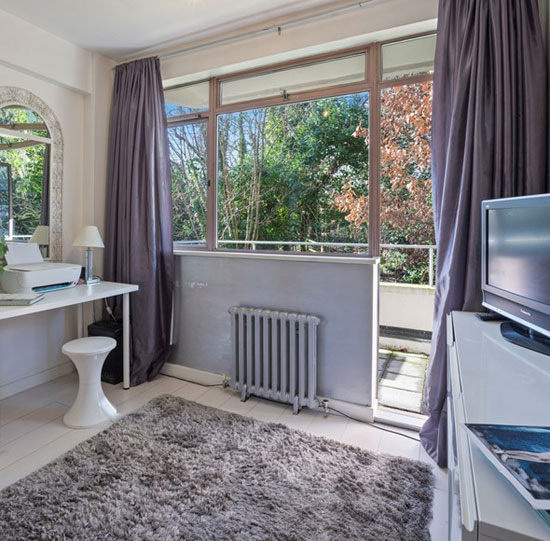 Thanks to Robin on Twitter for flagging this one up, which obviously isn't as substantial as the penthouse apartment I mentioned a few weeks back, but it is a place in one of the more desirable modernist buildings in the capital, which I know is an end goal for a lot of you out there.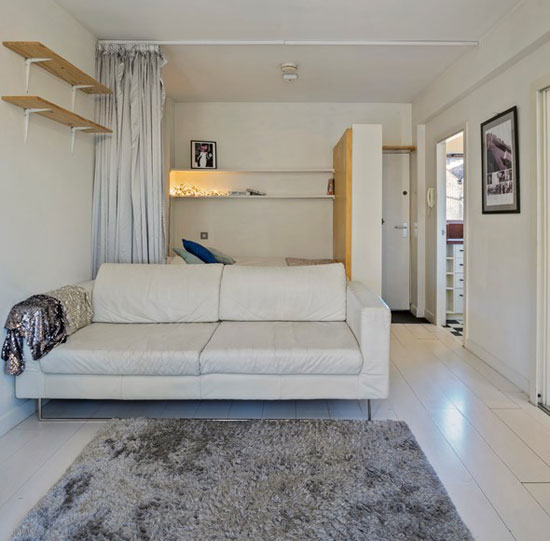 You might already know that this is one of the most significant modern movement buildings in the UK and built to a design by Wells Coates in 1934. It was also the first block to be built mainly from reinforced concrete and of course, has a grade I listing.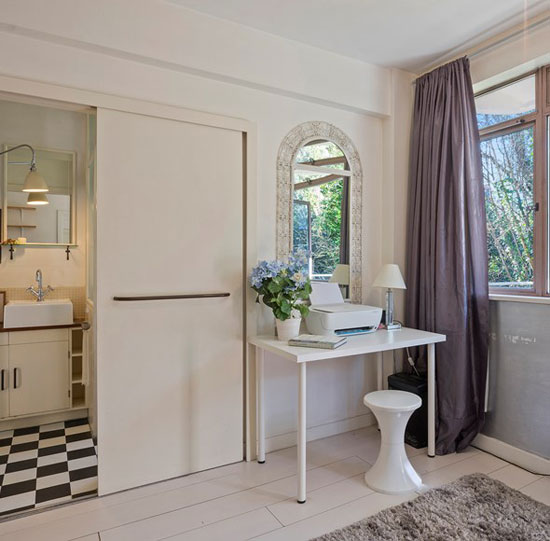 It was renovated back in 2004 and now looks stunning from the outside, although finishes will differ inside. But space does tend to be modest, especially when it comes to studio apartments.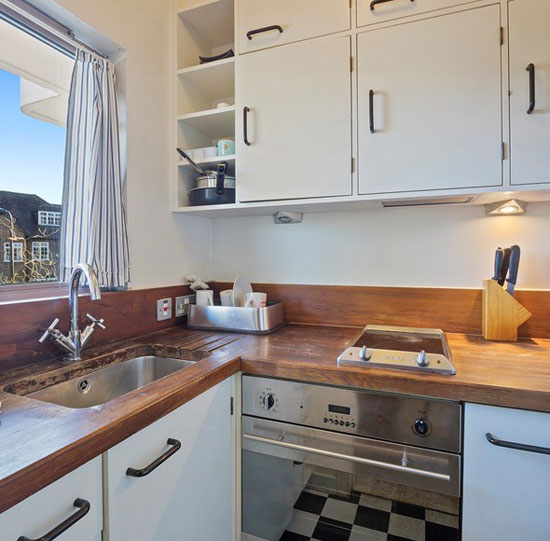 That is what you get here, a one-bedroom studio flat and judging by the photos, one that has been maintained and renovated very well. Some original and/or period details still here, although overall this has the kind of clean and contemporary finish you would expect of a modern-era apartment.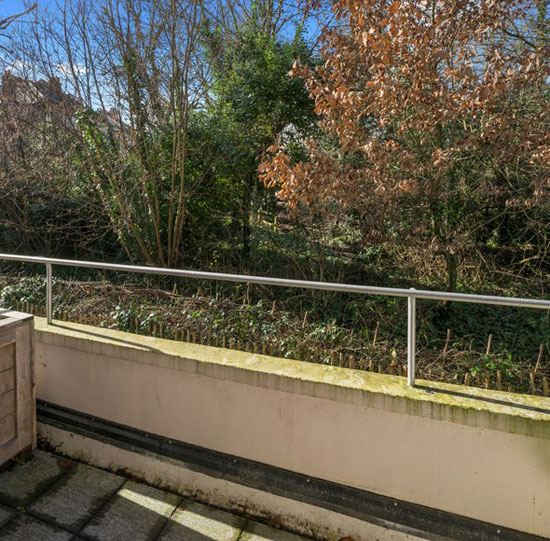 As I said, a first floor apartment, one with an entrance lobby, studio room with door to balcony, a bathroom, wash room and kitchen. That private balcony if you want some fresh air, along with access to the communal garden.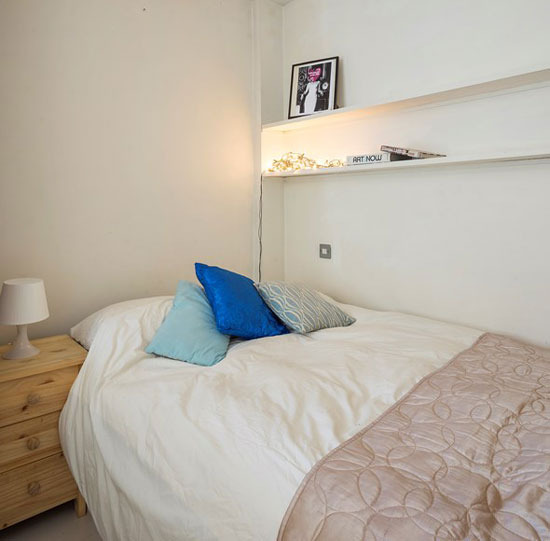 Fancy? This is the tricky (but interesting) bit. The apartment is available as part of a shared ownership scheme, knocking the initial price down to £200,000. But there are conditions.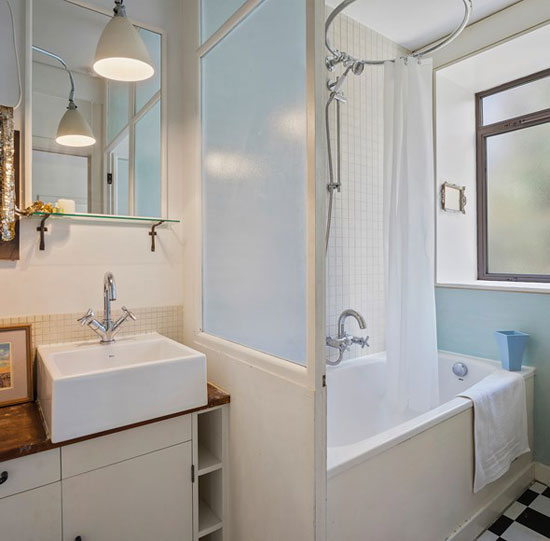 First off, you will need to be earning 'a guidance income of £50,986' and you will need access to savings of at least £4,000 to cover the cost of buying the apartment. A minimum 10 per cent deposit of around £20,000 too, so total approximate savings required of £24,000.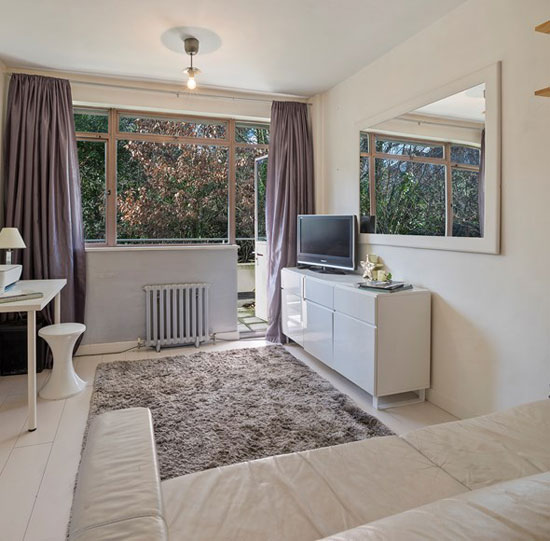 One other thing to note, applicants must be earning under £90,000 to be eligible and you cannot apply if you are an existing homeowner, unless 'you have found a buyer for your existing home and are deemed to be in need of housing by your local council'.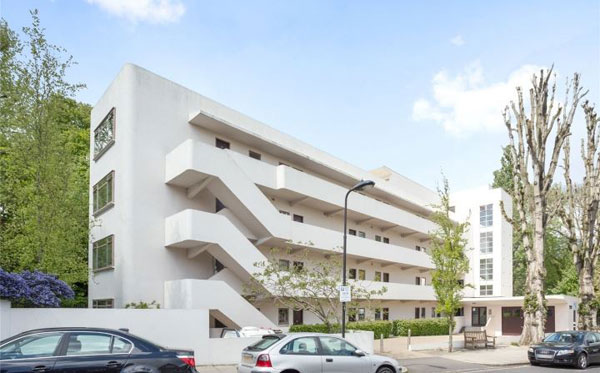 So a lot to digest there. But if you fit the criteria and want to follow in the footsteps of the likes of Agatha Christie, Marcel Breuer and Walter Gropius, do get in touch with the agent.
Images and details courtesy of Notting Hill Genesis. For more details and to make an enquiry, please visit the website.
Property Location