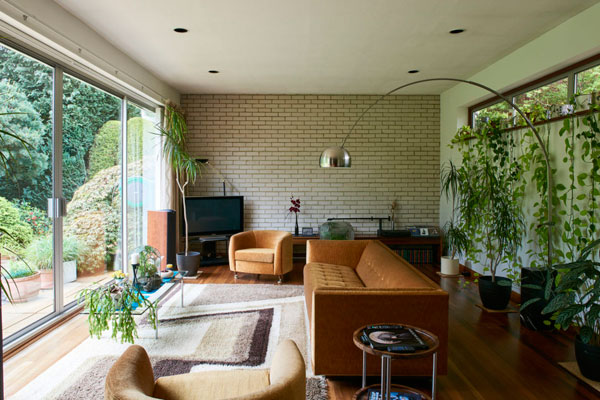 This 1970s modernist property in Barming, Kent was designed by the current owners and as you might expect, has changed little.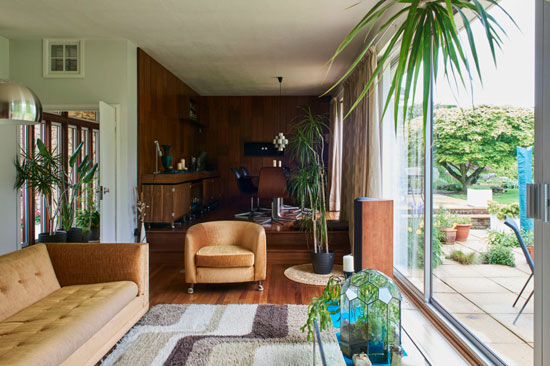 To be honest, it doesn't jump out at you in terms of the exterior. At least, compared to some we have featured. But the interior is an absolute dream. If you love the 1970s take on modernism, you really will not be disappointed here.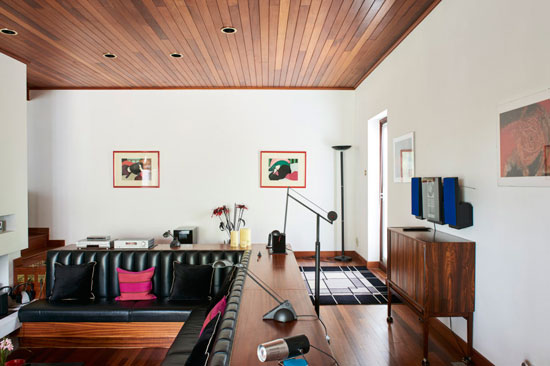 Dating back to 1973, this place has been maintained superbly, with pretty much every room here screaming the era. Not quite a time capsule – the owners quite obviously live in the 21st century – but moat of the premium fixtures and fittings of the day are still here and still looking amazing.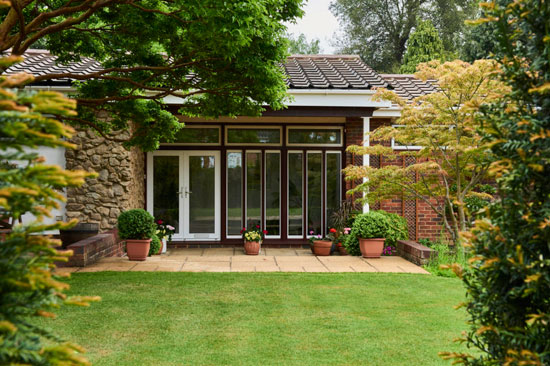 How much of those fittings come with the house isn't clear. Obviously some will as they are fixed in, others perhaps not. A question to ask at a viewing perhaps. But before you decide on a visit, you probably want to know a little more about the house.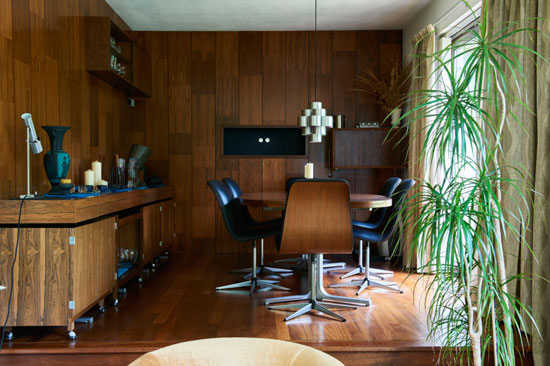 You approach the house along a shared / private drive, with space for a number of cars at the front.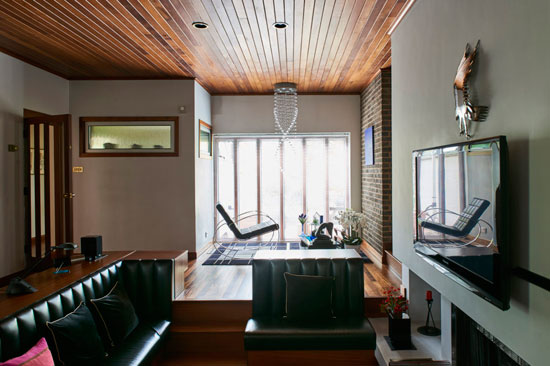 You enter beneath a porch to a 'lateral' entrance hall. From there is a reception room to the right, with clerestory windows and large sliding doors that open to the garden. The dining room is 'slightly raised' from the reception area and clad in a rich rosewood. Only in the 1970s.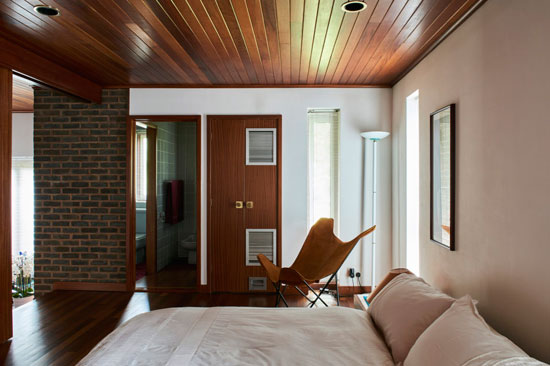 In the middle of the house is the kitchen, which has 'immaculately kept' Wrighton units and access to the rear garden. past the kitchen are two bedrooms that open onto a conservatory / playroom, a family bathroom, a second reception room and the master bedroom with its en-suite bathroom.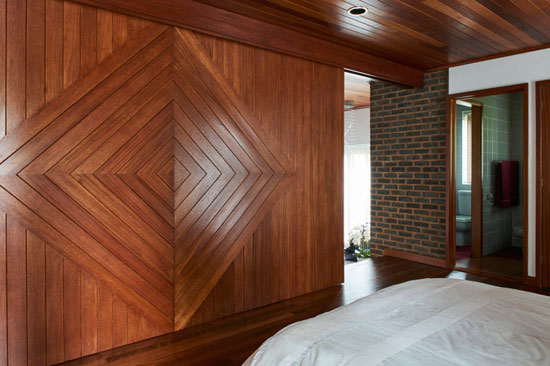 The second reception is arranged around a sunken seating area with built-in furniture, lighting and a working fireplace. Yes, a sunken seating area. We always love to see those. The master bedroom is in a raised section that can be separated from the reception area by a pair of sliding doors.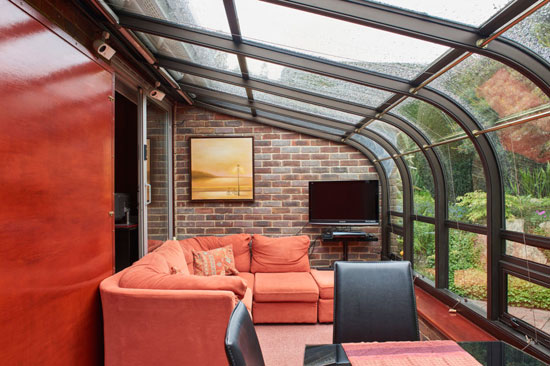 The gardens are a key selling point too, covering around three quarters of an acre and first landscaped by garden designer George Whiteleg. There you'll find a patio area, a pond, lawn and mature flowerbeds. The land becomes 'less formal' further away from the house, giving way to mature trees and a bluebell wood. Finally, there is a double garage and greenhouse towards the front of the house.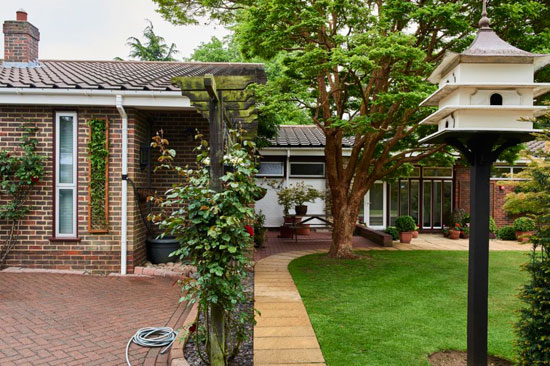 If you want to have one foot in the 1970s, this place is on the market for £925,000.
Images and details courtesy of The Modern House. For more details and to make an enquiry please visit the website.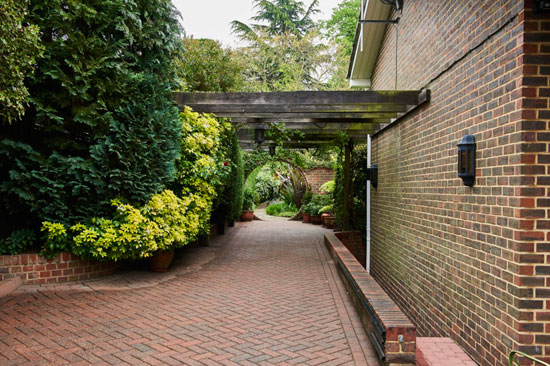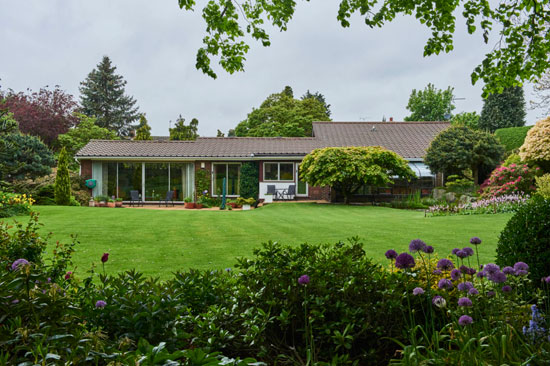 Save
Property Location