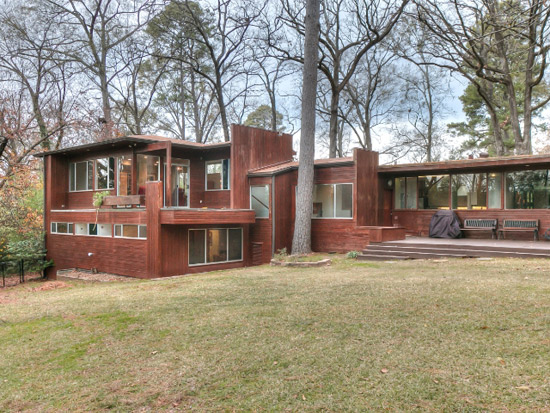 Always get a bit excited when we see a house with this name attached to it, especially when this 1950s Richard Neutra-Designed modernist property in Shreveport, Louisiana, USA has a price that actually borders on affordable for some.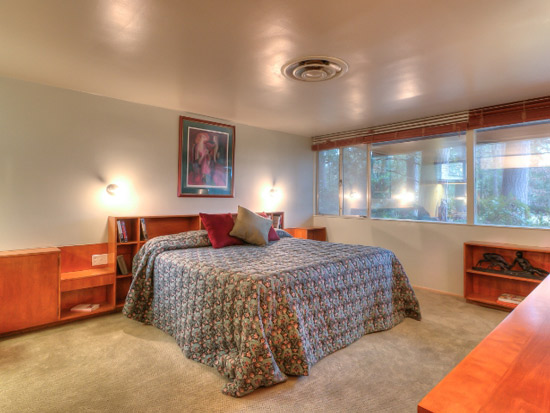 The house in question dates back to 1950, with Neutra taking on the project on the recommendation of Frank Lloyd Wright no less. A good move, as this place won an 'award of merit' from the American Institute of Architects in 1952.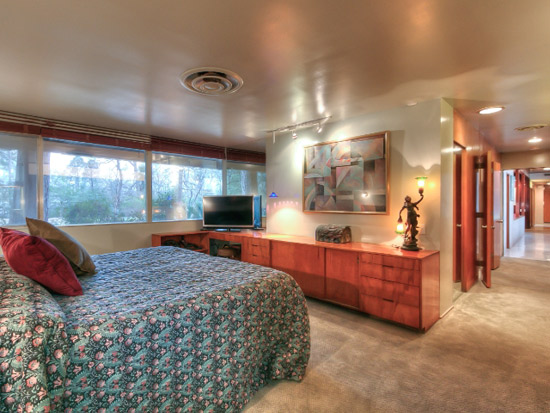 It still looks the part today, although it isn't entirely original. Two floors were added fairly recently, but the work was undertaken only after consultation with Richard Neutra's son Dion. Good move – and you do now get extra bedrooms, a balcony with 'infinity pool' and a secret room behind some shelving. Very James Bond.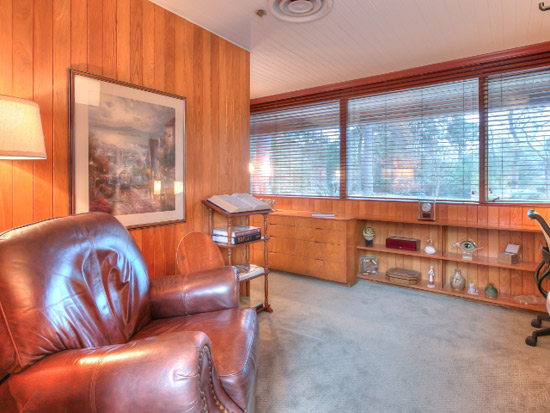 The rest of the house has a real sense of originality, not to mention style and character. Constructed from redwood and stone, it has living room and dining rooms with extensive glazing, original built in furnishings and a total of six bedrooms and five bathrooms. Space certainly not an issue.
You also get room for three cars outside, as well as a nice wooded location in a historic part of town.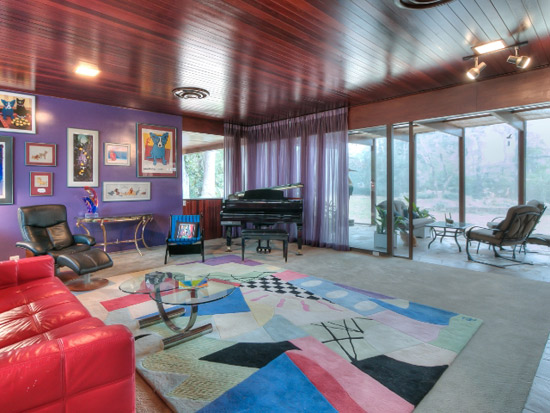 The photos say it all really, so do check those out. If you are interested, the house is up for sale at $597,258, which by our reckoning is around £388.979.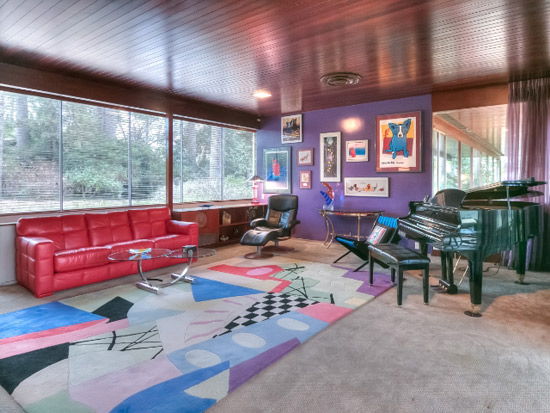 Images and details courtesy of Keller Williams. You can see the full listing and images here.
Via Curbed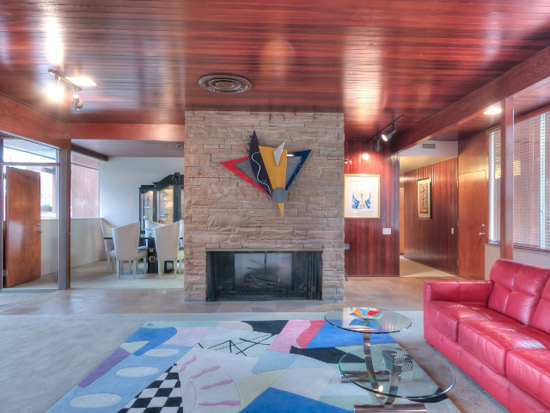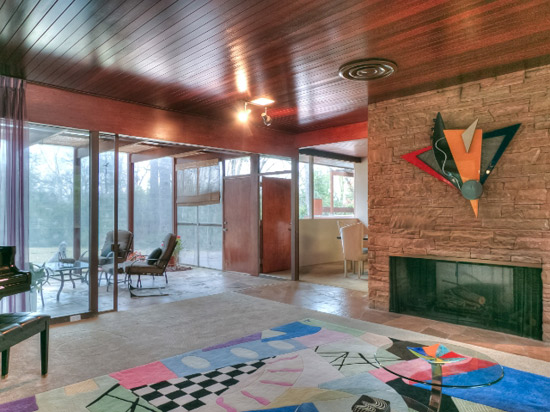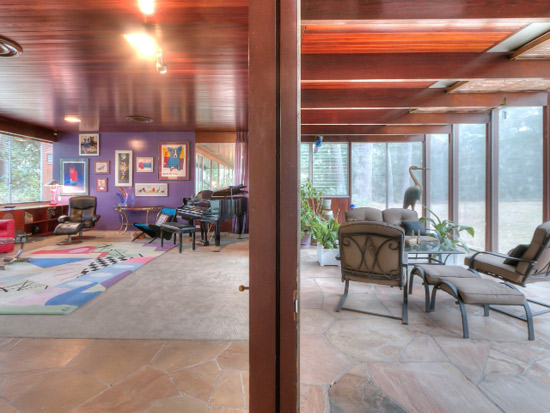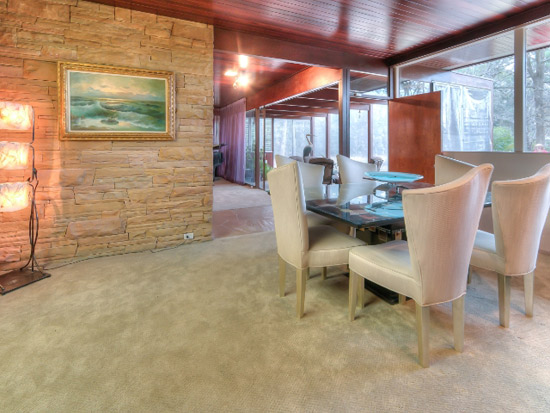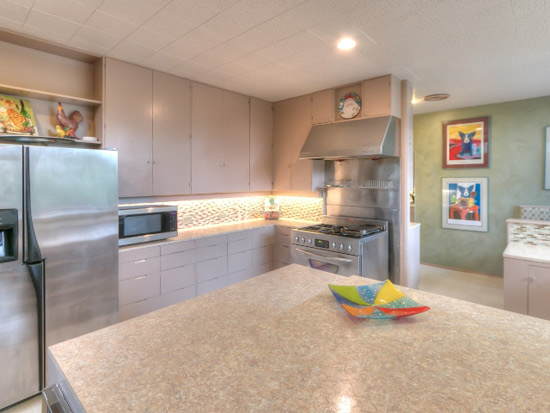 Property Location