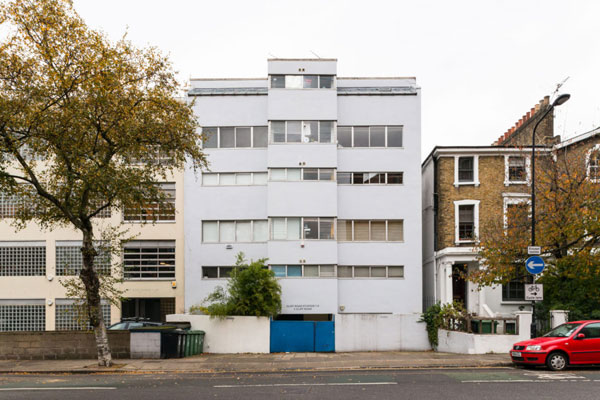 If you fancy yourself as an artist, then you might find this duplex apartment in Cliff Road Studios in London NW1 appealing.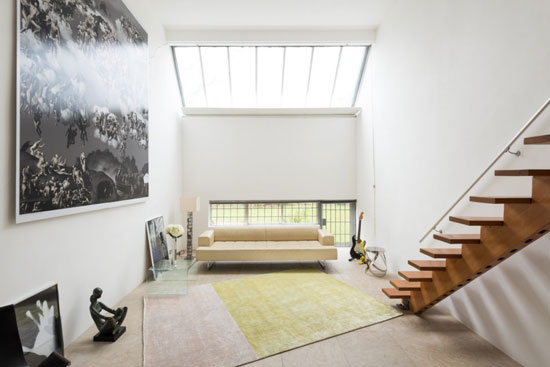 It's an interesting building that initially gives the impression of being modernism from the first half of the 20th century. It's much later. Cliff Road Studios dates to 1968, the work of architect Georgie Wolton and according to the agent, a building where properties rarely come up for sale.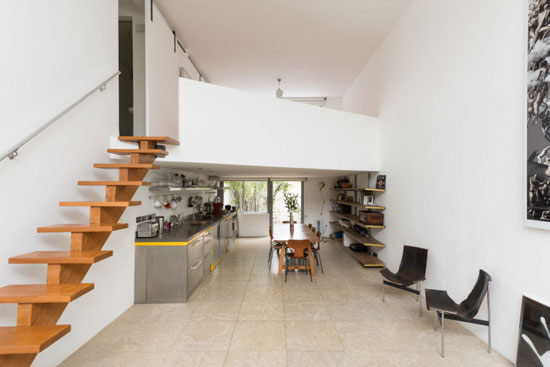 But one is up for sale right now, a duplex apartment with private courtyard terrace and access to communal gardens on the ground and first floors of the building. Originally designed as 'live/work' spaces for artists, the units are still used for that purpose today, but do lend themselves to general living space or 'working from home' space too.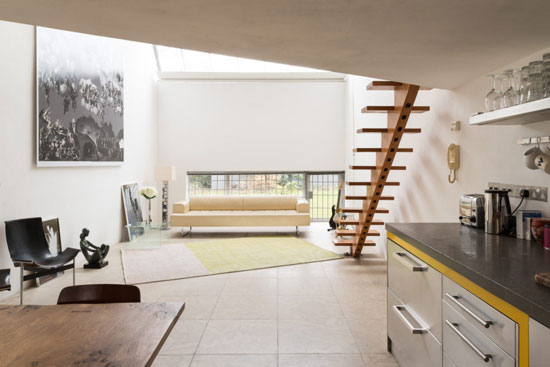 It's rather striking inside, although the apartment has obviously been updated over the years. Saying that, it is very much in keeping with the architecture itself. Modern and fairly minimal.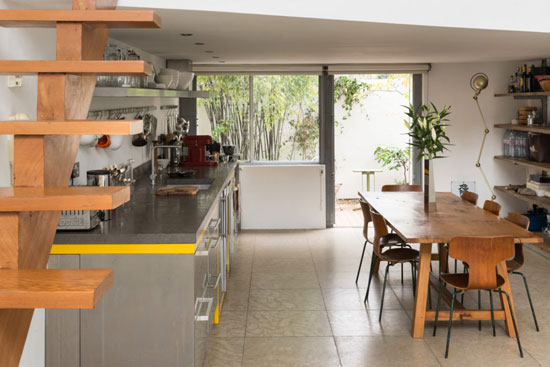 You get around 857 sq. ft. of living space inside, with a 33ft double-height reception area with underfloor heating, an 'enormous' skylight and views of the communal gardens at the rear of the building.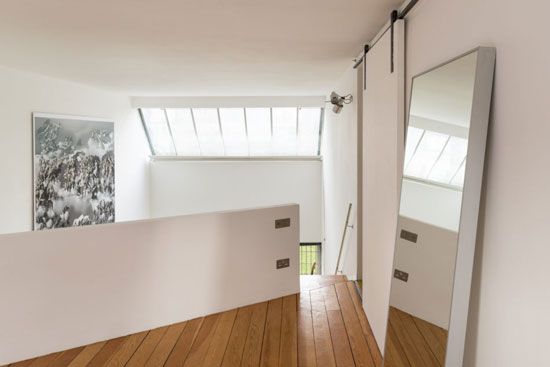 There's also a large open plan kitchen/dining room with stainless steel cabinets and a concrete worktop, plus access to a private front courtyard and an open-tread timber staircase. which leads to the mezzanine level.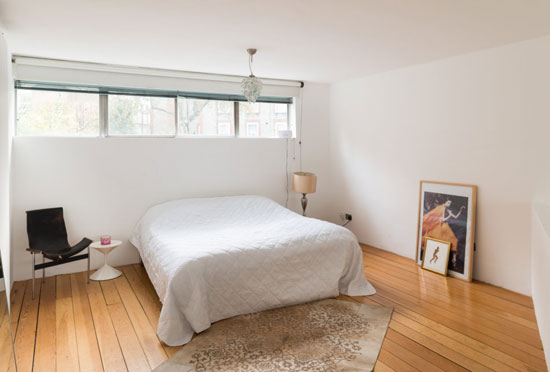 Up there you will find a large double bedroom with hardwood flooring and clerestorey windows, and 'sliding pocket doors' to a dressing room and a bathroom.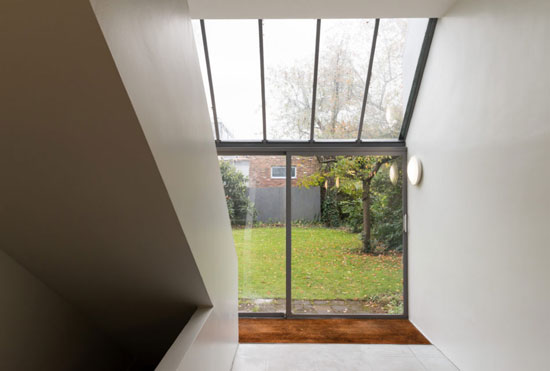 We mentioned the communal gardens, but you also get an off-street parking space and storage in the basement with this place.
If you want to get arty here, the asking price is £895,000.
Images and details courtesy of The Modern House. For more details and to make an enquiry, please visit the website.
Update: I didn't know at the time, but after watching a rerun of the 1970s TV crime drama The Professionals I realised that this apartment was actually the TV home of the crime-fighting duo, Ray Doyle. In fact, one particular episode focuses pretty much entirely on the duplex apartment, which was on the ground floor and hasn't really changed significantly since. For cult TV buffs, that gives this one added appeal.