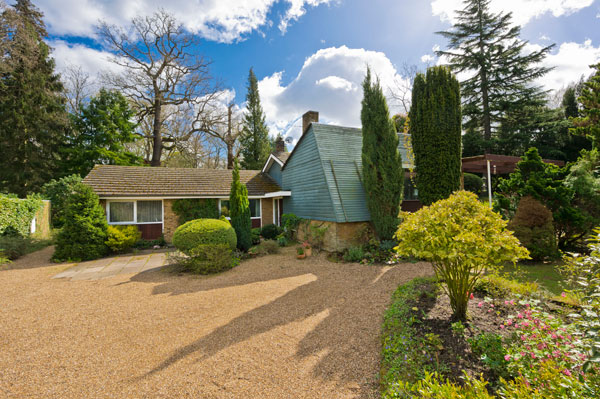 The perfect mix of location and architecture, the Bittebakken 1950s modern house in St George's Hill, Surrey, is on the market.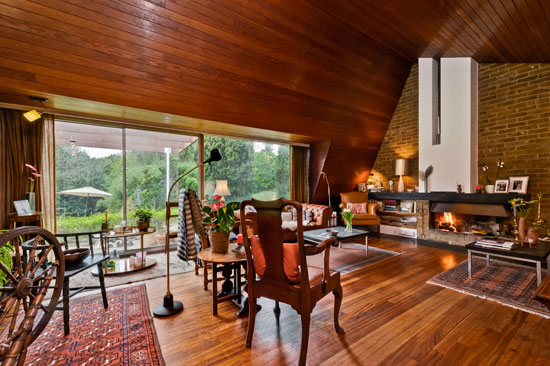 Scandinavian-inspired modernism dating from 1959 and overall, a homie that has barely changed over the decades. That's a huge plus too. This kind of midcentury modern 'look' is incredibly hot right now and to have all those original details intact is a huge selling point.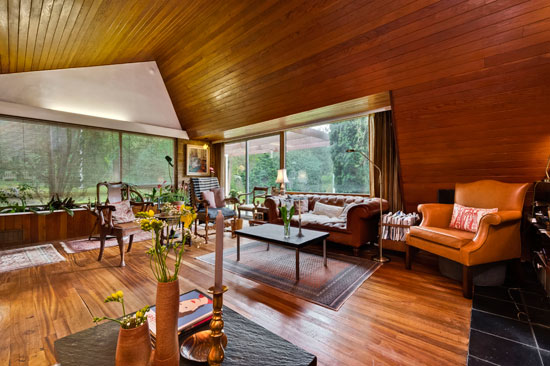 The work of architect John Malyan alongside its original Norwegian owners, the house sits on a large and tranquil plot of 1.2 acres, with plenty of room outdoors to relax and survey the Scandi architecture on offer here. Although for me, the real treat is beyond the front door.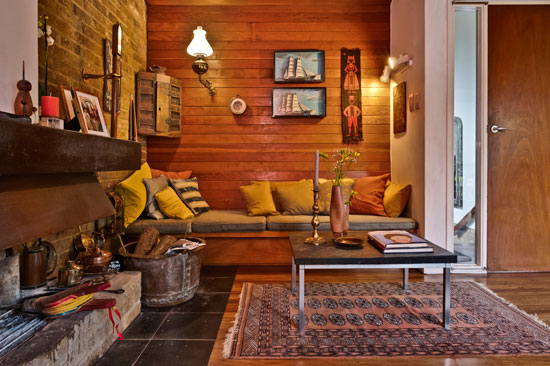 But before we get there, let's admire that original 1950s angular design, which was likely bold for the era and even now still catches the eye. You really wouldn't think this house was constructed 63 years ago. It would put many new builds of the 21st century to shame.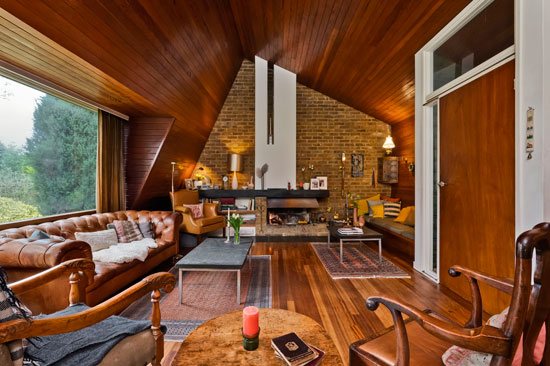 And that's before we look at the interior, which for me, is very special.
As I said earlier, the midcentury Scandinavian look is incredibly hot right now, and this house is pretty much a time capsule of the original look. Open space, natural wood, exposed brick, and the dramatic vaulted ceilings within. This was and still is a statement interior. Personally, I wouldn't change a thing. But that call is down to you if you are lucky enough to be the next owner.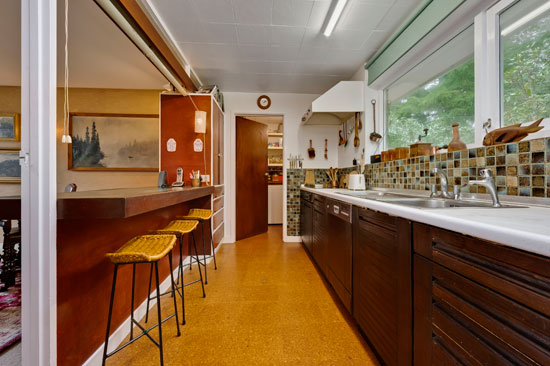 The focal point is that amazing reception space with a towering fireplace on the exposed brick wall and the angled, wood-clad wall. The cosiness of Scandinavian design mixed with the boldness of modernism. Note that original rosewood flooring too.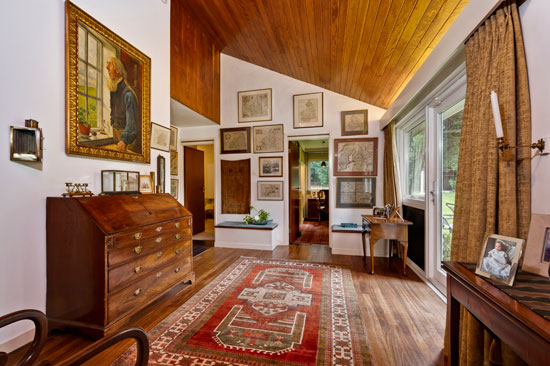 That wood and brick theme is something of a constant throughout, right from the vaulted entrance hall with its original slate flooring. Large windows too, as you would expect from a house of this era and with extensive grounds to admire.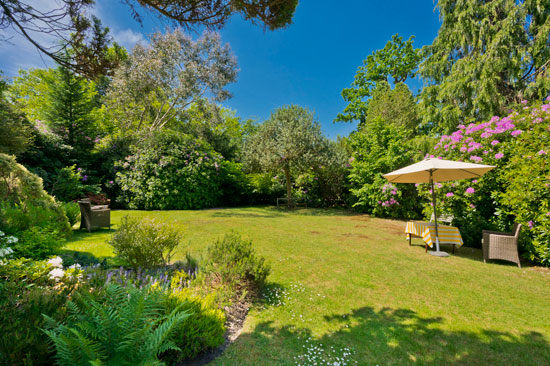 Subtle updates over the era, whether that's an updated en-suite or a tweak of the kitchen. But very little has changed to these eyes. I love the reception area, but also that entrance hall, the original internal doors (and front door), the breakfast bar and kitchen units, plus the original built-ins. It's just a delight.
I'm sure a new owner would want to put their own spin on the house for practical or stylistic reasons. But many of the details here would be hard and expensive to replicate in the modern era and should be treasured.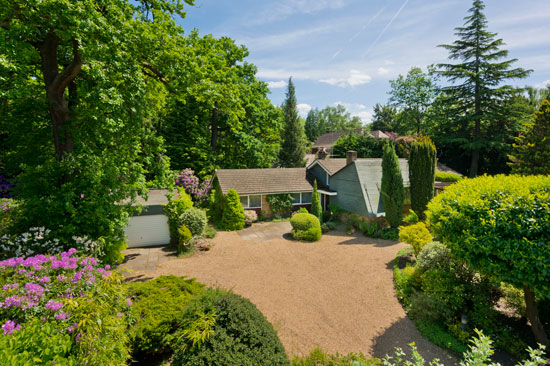 In terms of the layout, the statement entrance leads into the reception/drawing room and a dining room separated from the kitchen by the breakfast bar. That kitchen also has access to a pantry, with a utility not far away.
The principal bedroom has an en-suite, with four further bedrooms and a family bathroom.
If you get tired of admiring the interior, you can always take a stroll around the grounds, which are a big selling point in themselves.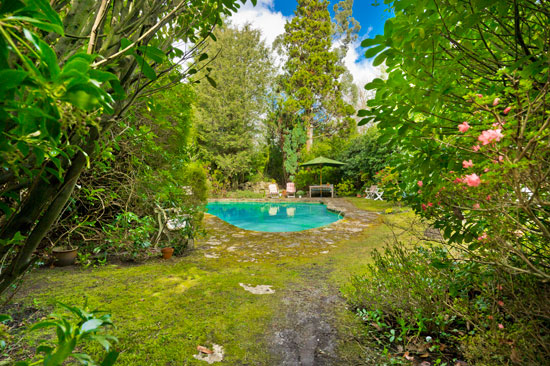 1.2 acres of secluded and mature landscaped gardens just beyond the front door. The perfect place to get away from it all, with lawns and specimen trees as you would expect, along with a large outdoor swimming pool. Remember I said this was a Scandinavian design? That means a sauna, too, along with an adjoining shower room.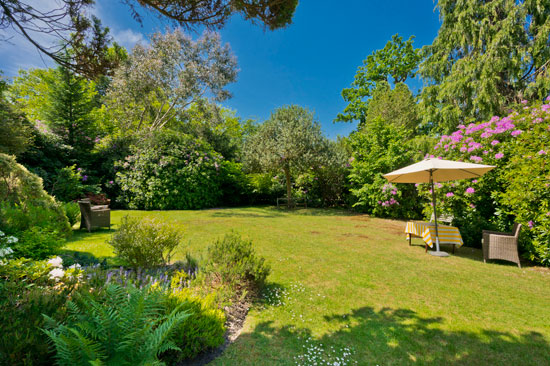 A long, private driveway too, with parking space for several cars and a separate double garage.
Of course, you are also located within St George's Hill too. A private, gated estate and one of the most sought-after spots in the UK, complete with a private championship standard golf course and separate private tennis and squash clubs. A place to be.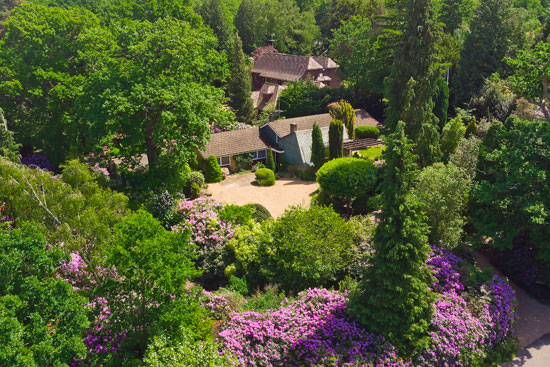 If all of that appeals, Bittebakken has just gone on the market with Savills with a guide price of £2,500,000.
Images and details courtesy of Savills. For more details, more images and to make an enquiry, please visit the website.