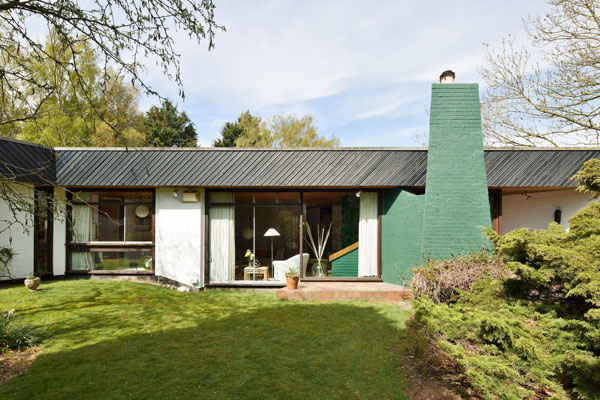 Both a time capsule and a stunning design, this 1960s Rex Critchlow midcentury modern house in Hatcliffe, Lincolnshire is up for sale.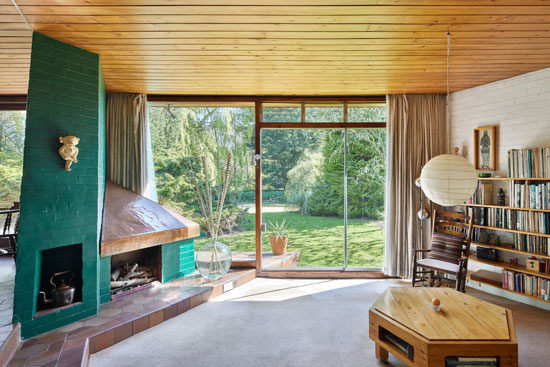 There is so much to talk about here in terms of the house, the land, the design and its history. This is a fascinating property and one that will hopefully be preserved in its current state. At least, that's what I would like to see and many of you too at a guess.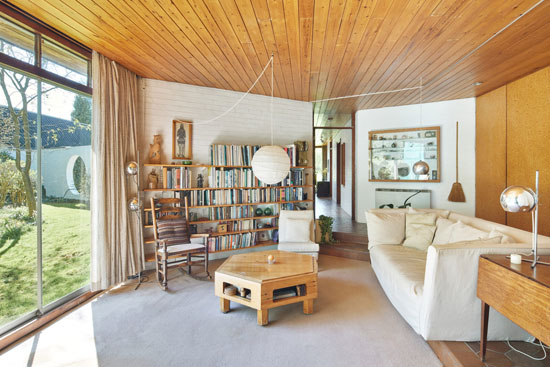 First up, location. This is in what's described as the 'beautiful rolling countryside' of the Lincolnshire Wolds. Lincolnshire has been a bit of a house spotting hotspot of late, with a number of well-preserved houses recently hitting the market. But none more so that this one.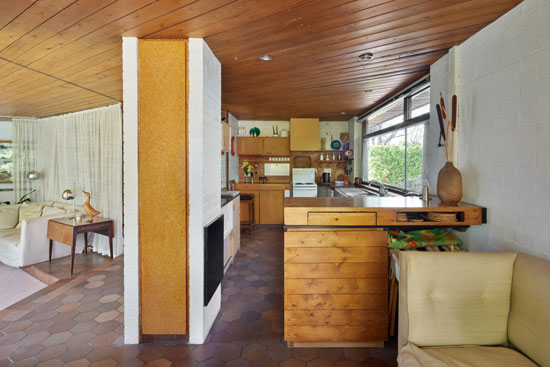 It was to a design by Rex Critchlow, who actually created this house for himself, his architect wife Jenifer and their family. So something of a labour of love. Rex worked with Eric Lyons before joining his father-in-law's Lincolnshire practice, JF Pye. He obviously had an eye for the 'modern' but Rex was also passionate about preserving historic buildings, including churches, across Lincolnshire. Let's hope someone preserves Rex's work too.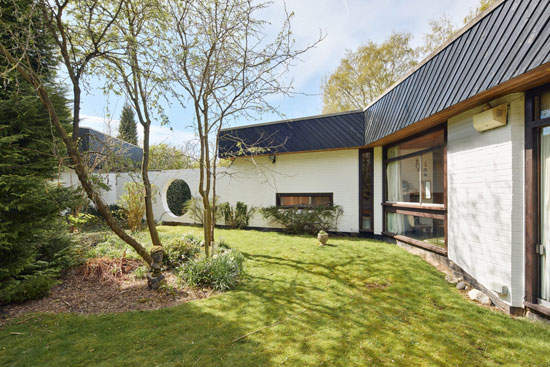 The house was built in the middle of the 1960s and according to the agent, it was 'built concurrently' with Peter and Margaret Aldington's house, Turn End, in Haddenham, Buckinghamshire. They became friends and observed each other's progress as the houses took shape. No doubt taking a few tips from each other too.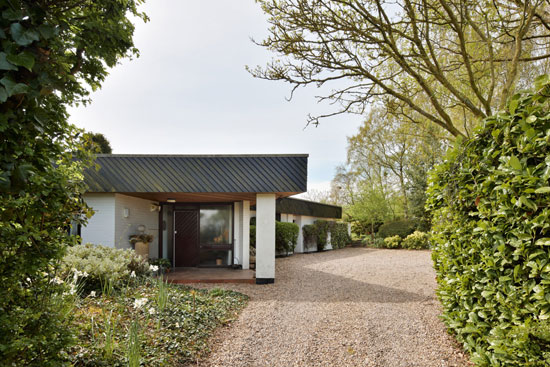 The end result is what you see here. An eye-catching piece of midcentury modern architecture over a single floor and a design with a 30/60 geometric layout that is dominated by bright light and open space over its 2,325 sq ft. of floor space.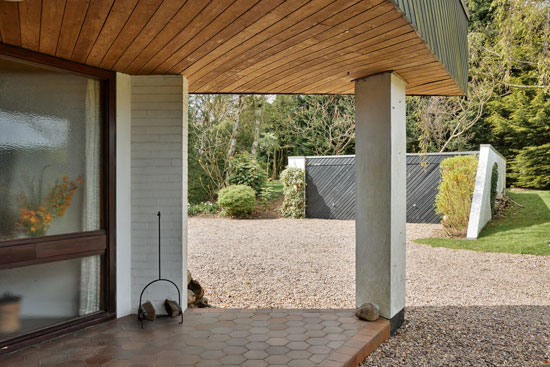 The well-preserved nature of this house gives you an insight into just what the architect was planning here. I don't think anything has changed in decades – if at all.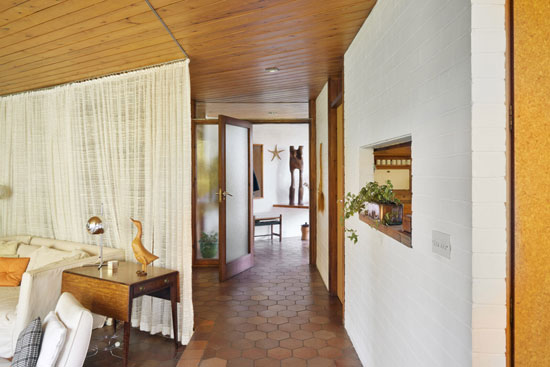 This is a design that 'nods' to Frank Lloyd Wright's Usonian homes, with their 'grid patterns, flat roofs, cantilevered overhangs and excellent manipulation of natural light'. It's also a versatile design as well as a house that lends itself well to 21st-century living. There's no denying that the house is a product of its era. But like many of these designs, it is the kind of light, bright and open space that buyers crave in 2022.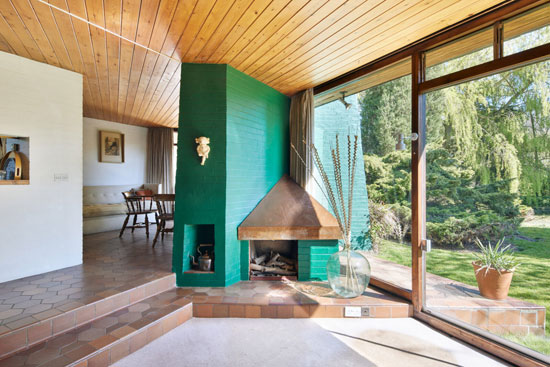 Of course, it might need some work to tweak it for the 21st century, but that's all about finishes and detail. This one is about preservation whilst adding in your own personality, as well as some practical updates.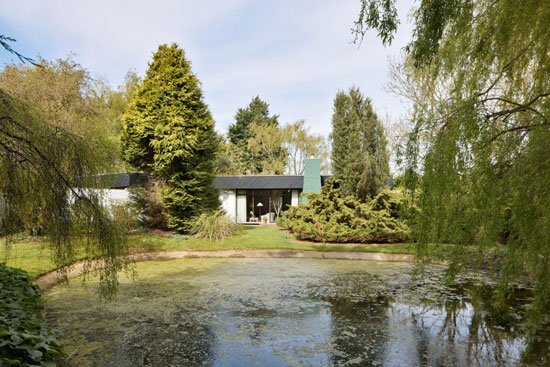 Not that there's anything wrong with the finish in place right now. Softwood ceilings, painted brickwork, plywood doors, 'coarsely finished' sterling board cupboard fronts and original Dennis Ruabon hexagonal terracotta floor tiles are in place and all things to consider preserving.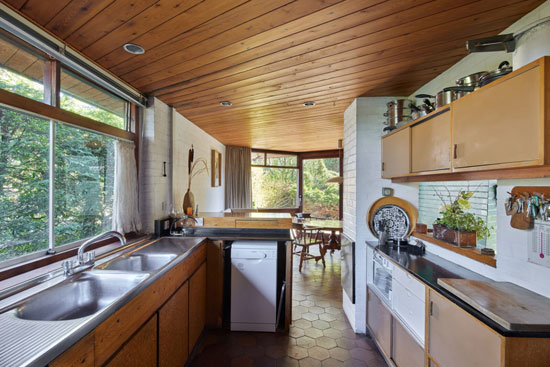 Large picture windows and sliding glazed screens too, as well as 'long spine walls' of white painted brick that 'stretch the interiors into the landscape beyond'.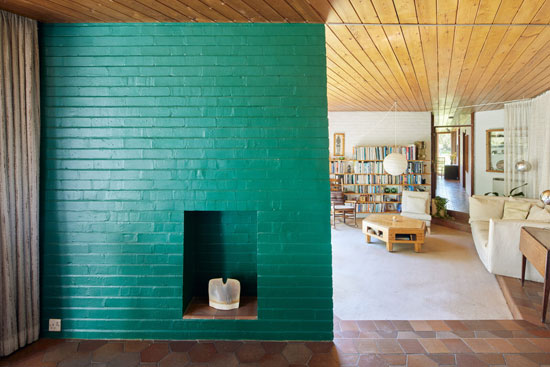 Access is via a private front driveway that also accesses a large double garage, with an entrance courtesy of an external covered porch leading into a lobby.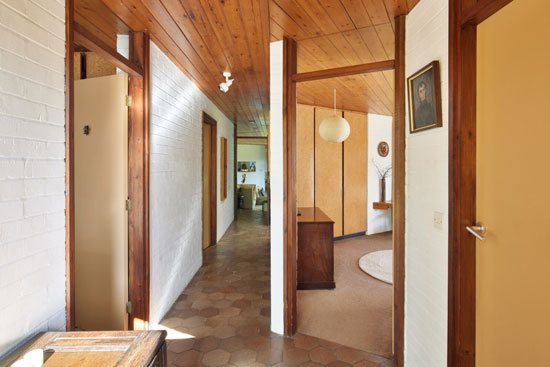 But the focal point of this one is the large reception area. It's pretty much a calling card for the whole house with its hexagonal sunken seating area, an open fireplace and the teal green chimney breast and bright copper canopy as a focal point. It's the 1960s modern dream.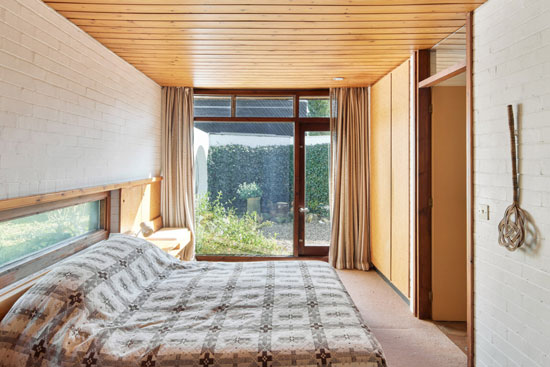 Dining and kitchen spaces sit adjacent that that and are predominantly open plan, with the original half-height breakfast bar separating the two. The kitchen is amazing and still has the 1960s cabinetry in place, as well as the original black Formica countertops. They still work too. Please don't rip out that kitchen. Note also the full-height glazing, with 'sliding screens' opening directly to dining terraces outside.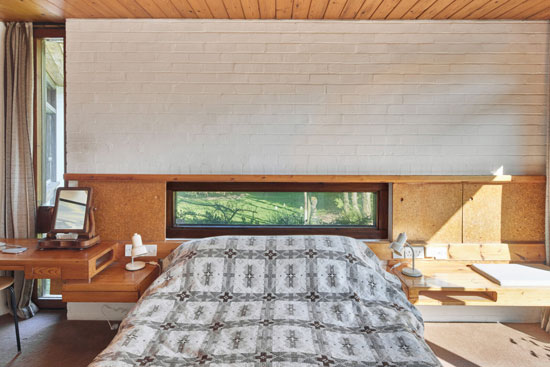 Four bedrooms too, all described as 'distinctive' and all at the southerly end of the house. What they have in common (look aside) is a good amount of original and built-in storage.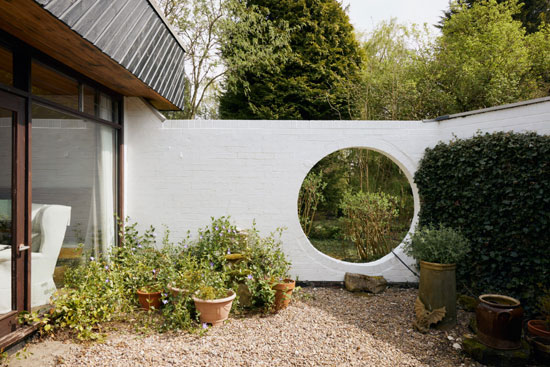 The main bedroom is described as 'particularly light', with a horizontal slot window above the bedhead and a wall of glazing to a private pentagonal courtyard. The fourth bedroom is also listed as a potential 'study/hobby space'.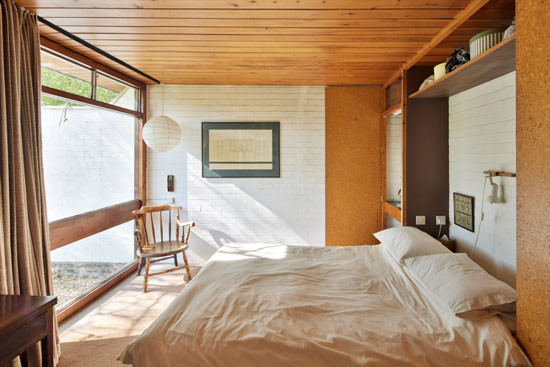 Two bathrooms as well, with the larger featuring original Adamsez sanitary ware and a purpose-made sunken bath looking out onto the private courtyard. The second bathroom is described as a 'pre-fabricated GRP pod', mould-formed in two halves. Interestingly, the patent of this prototype design by Rex Critchlow was sold to Ideal Standard, and the design is similar to one developed by Charlotte Perriand that was seen at the Design Museum exhibition in 2021.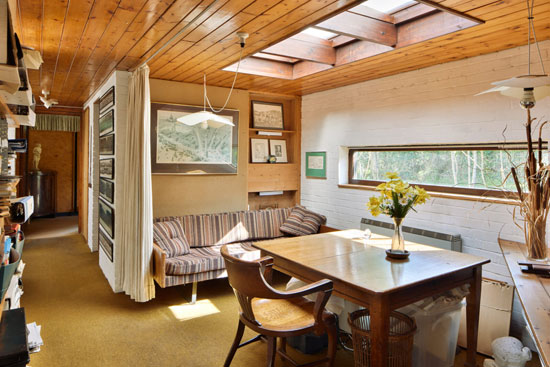 Note that there is a later addition, with a large hexagonal extension added in the 1980s. A large and open room, it is currently used as a library, but with a separate entrance and a kitchen area, it could work as an independent annexe.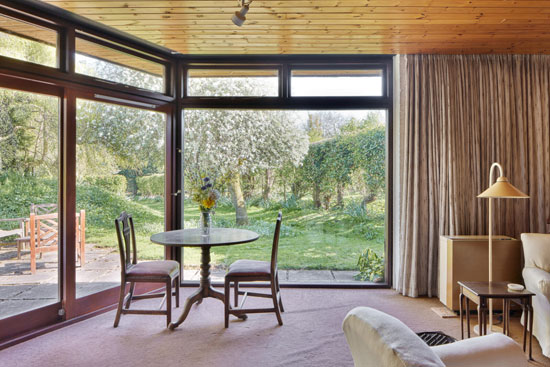 That's the house, but the exterior space is quite the selling point too. I mentioned the large double garage, but note that there is permission in place to extend, with the potential to make a conservatory or an artist's studio.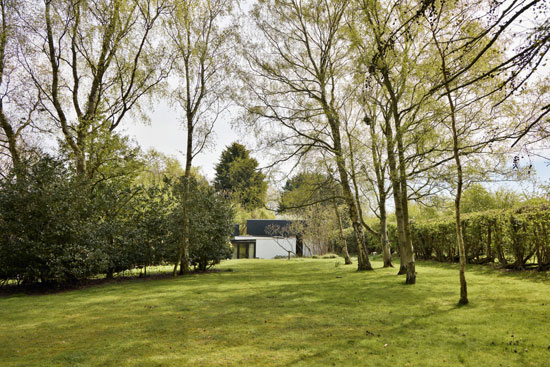 Beyond that is the garden, which covers an impressive six acres. A mix of lawns, planting, orchards and a rather lovely pond too. The kind of space you never see in modern-era new builds.
Quite the package and likely to be very popular. This 1960s Rex Critchlow midcentury modern house in Hatcliffe, Lincolnshire has just gone on the market for £785,000.
Images and details courtesy of The Modern House. For more details and to make an enquiry, please visit the website.