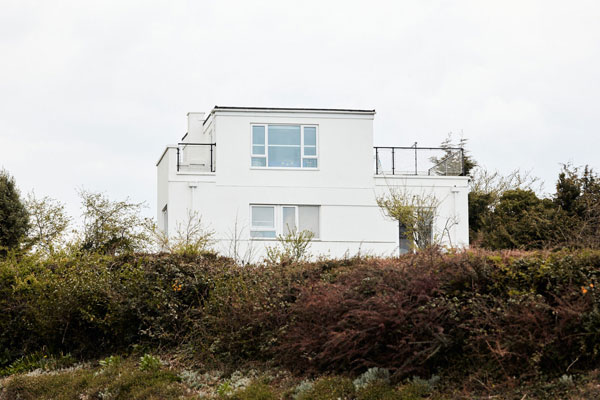 The international style by the sea. This 1930s William Lescaze modern house in Broadsands, Devon is up for sale.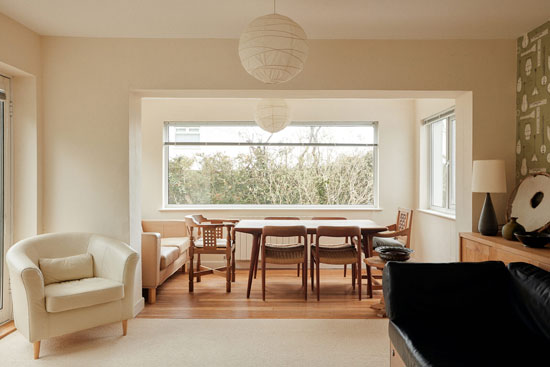 It has had an 'extensive renovation' over recent years, but not to an extent where the style has been lost. Some more obvious contemporary details are in place, but there is still an authenticity about this design.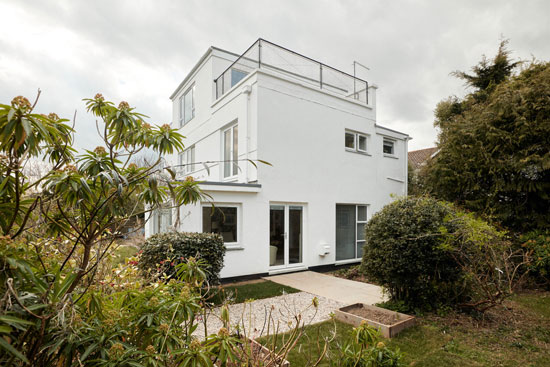 And that's a good thing, as William Lescaze designs aren't exactly commonplace in the UK. I have featured some both in the US and the UK in the past, but not too many. This is a great opportunity for someone, especially if the idea of the Devon coast works for you. And let's be honest, there are a lot worse places to lay down roots.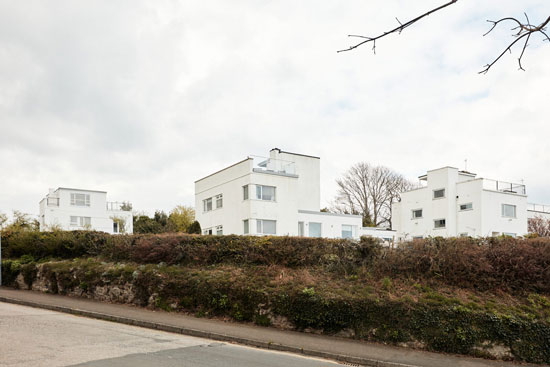 If you aren't familiar with the architect, the Swiss-born William Lescaze was a pioneer of the international style of architecture, designing the Philadelphia Saving Fund Society, which was the first modernist skyscraper in the United States. But he also designed more modest buildings too. Like this one.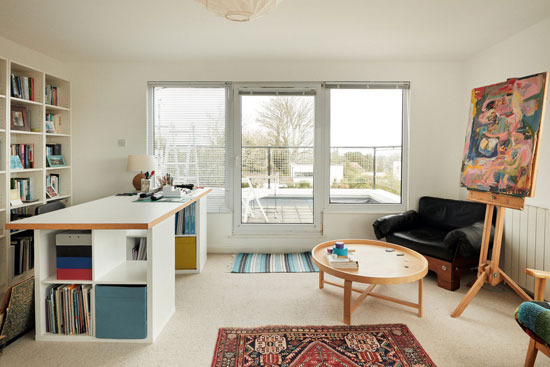 This house, which dates back to 1933, is one of a small group, all of which benefit from an elevated position on the South Devon coastline.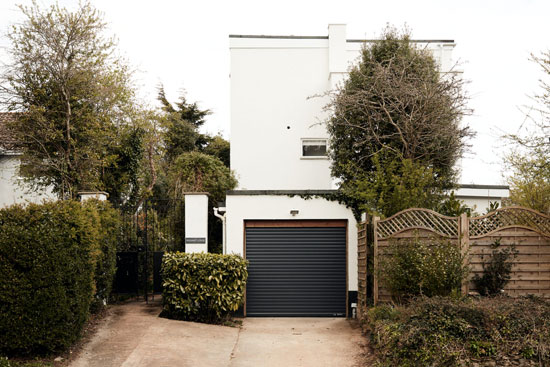 That last fact is a key one too, especially when you add in the roof terrace. There are some wonderful and far-reaching views from this house. If you want to get closer, the sandy beaches at Broadsands are just a few minutes walk away.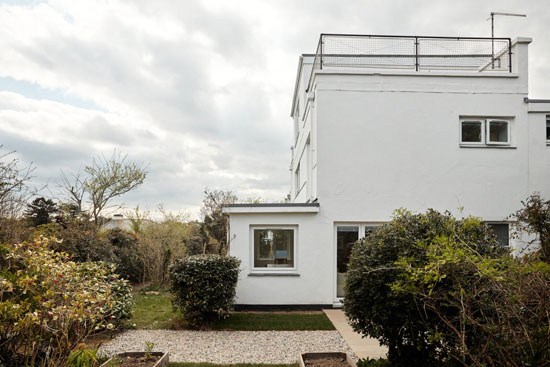 A sizeable house too and as I said earlier, one that has been renovated. 1930s houses haven't always been treated with the respect they are today and this one may well have suffered in the past. You might recall the one I featured in Paignton some years back, which needed a considerable amount of work. Maybe this one did too?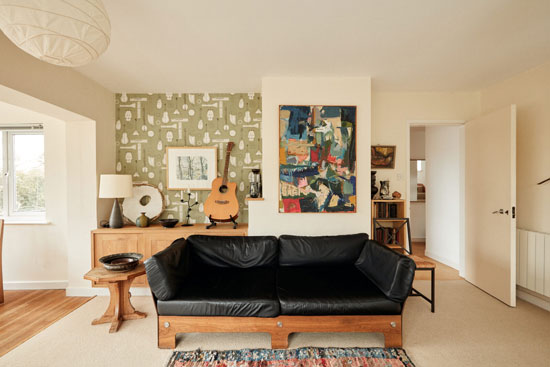 The end result is a house that maintains the clean lines and minimalism of the original, but with some updated details and finishes throughout. It's been left as a fairly blank canvas and if you wanted to go more down the 1930s route, there are possibilities on that front.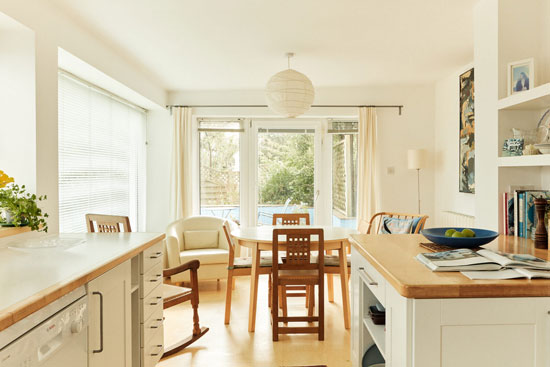 But at the moment, it looks just fine by me. A retro finish, a bright interior and much of the original architecture intact. When you consider that this house is almost 100 years old, that is pretty good going.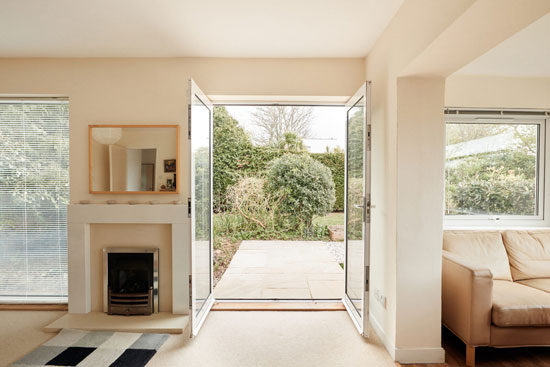 It also has space on its side. You get around 2,330 sq. ft. of living space over three levels. A big selling point.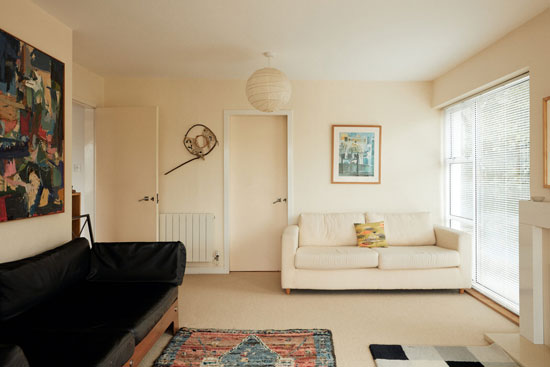 Open the wrought iron gate, wander through the Mediterranean-style garden and you access the main entrance at the side of the house. In fact, bot just any door, this is a handcrafted front door, designed to boost the natural light in the hallway.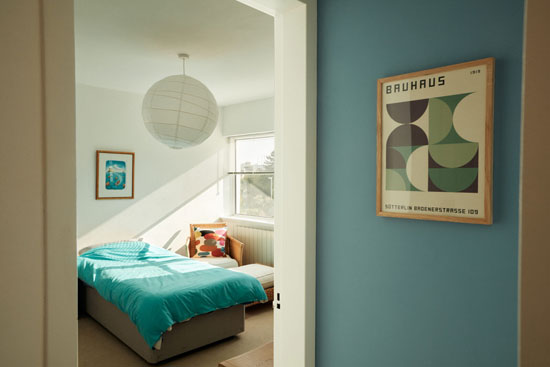 That hallway and its natural cork flooring, opens into the main ground floor living space.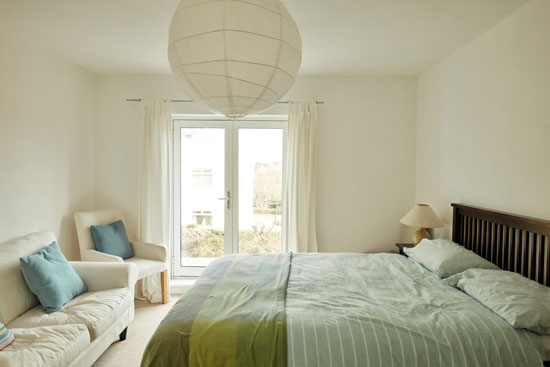 That includes an 'expansive' open-plan kitchen and dining room designed for modern family living and (again) to boost the natural light. Glass doors lead directly onto the south-facing terrace and gardens and a utility space with a wall of solid glass tiles is just beyond.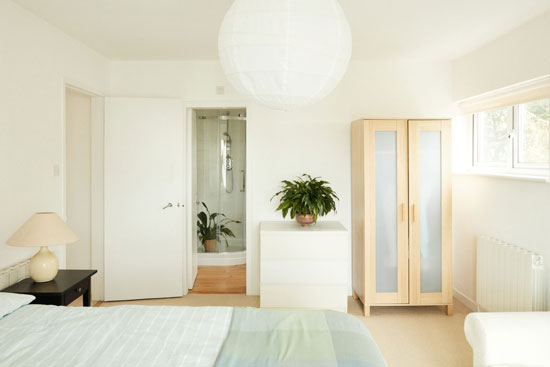 On the other side of the ground floor is the living room, with glass doors also accessing the garden. An additional interconnected room too, which has previously been used as a home workspace, music room and study. So possibilities there.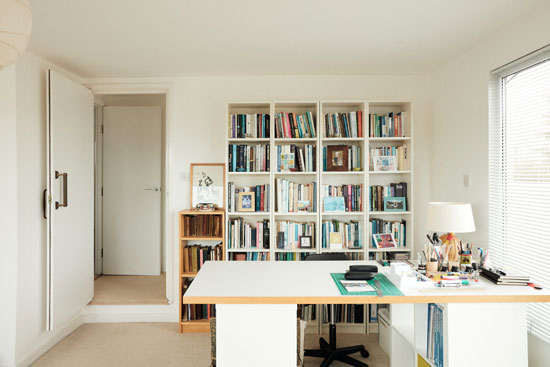 Head up to the first floor and you have three bedrooms, again with that natural finish that works in a house of this era. Plenty of storage options too and some decent views on top. Two bathrooms are also on this floor.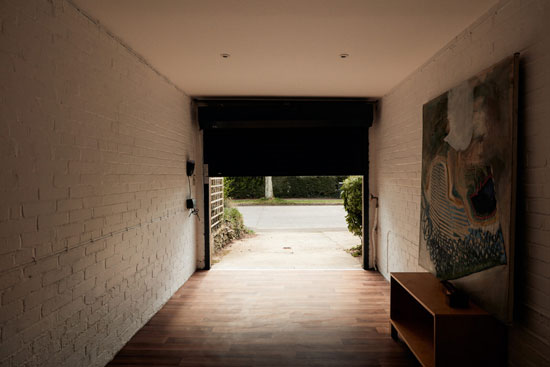 What's described as 'arguably the most impressive space' in the house is the top floor sunroom/studio, which could also be classed as the largest of the five bedrooms. Again, natural light a selling point with all glazing and a pair of glass doors lead to the large roof terrace. Imagine being able to head out there and take in the sea view each day?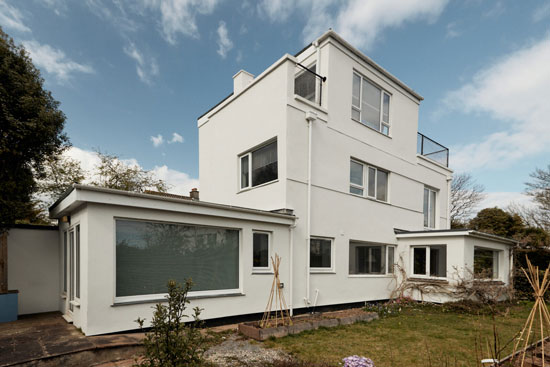 If you want to get outside 'properly' then you can have a wander through the garden, which wraps around the house.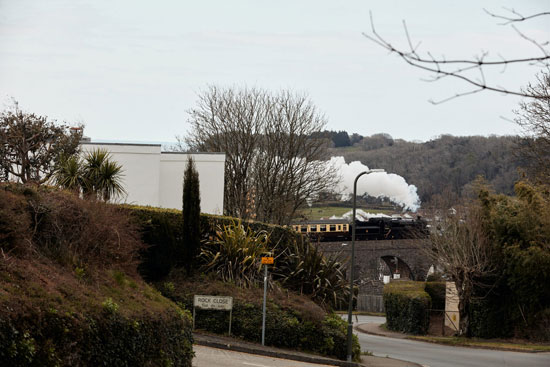 A 'series of terraces' offer several spaces to eat and drink outside during warmer months and the plants offer plenty of colour as a backdrop. Also present is a water feature, raised beds (if you want to grow some vegetables) and mature hedging and tall specimen trees for privacy.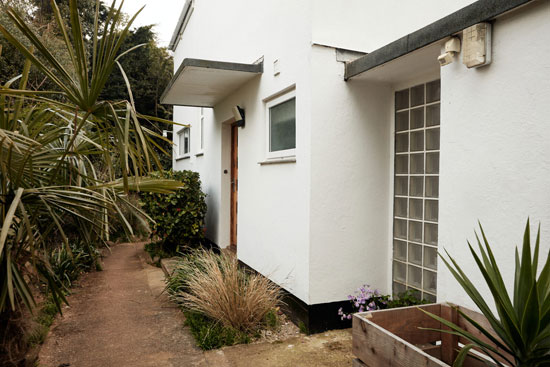 Did I mention the garage? Yes, there's one of those too, just to the front of the house.
Just on the market, the list price for this one is £795,000.
Images and details courtesy of The Modern House. For more details and to make an enquiry, please visit the website.