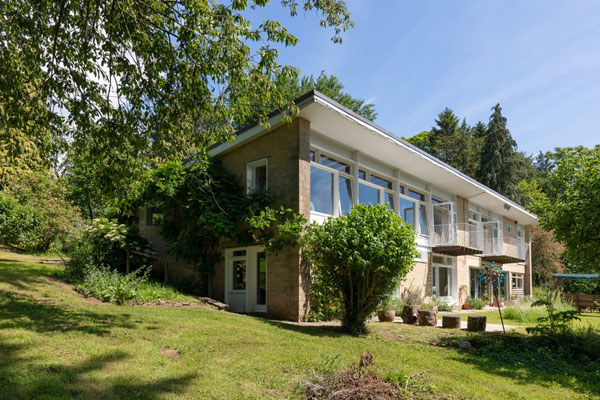 This 1960s midcentury modern house in St Weonards, Herefordshire is the perfect place for spending lazy sunny days.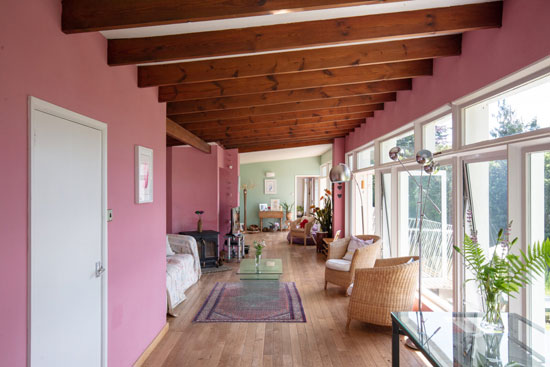 Probably not a bad place to spend winter days too. But for me, this house screams the summer. The design, the setting and the location are just perfect for when the sun starts to shine, whether you are inside or out.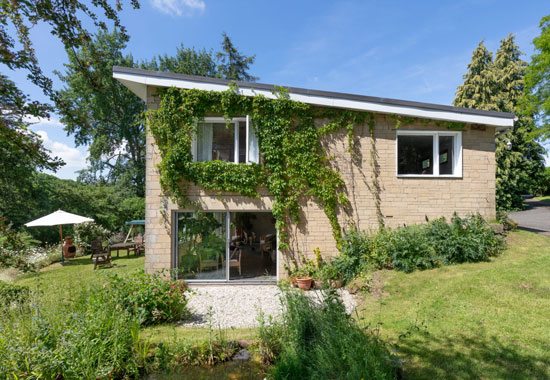 It was built in 1962, so celebrates 60 years this year. Not that it is dated. A house like this could never really date. If anything, in an era of small plots and even smaller windows, this is a design that has really come into its own.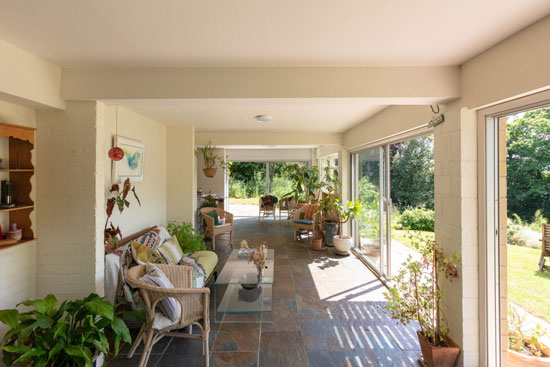 You will find it at the edge of the village of St Weonards in Herefordshire, set in lovely landscaped gardens and private woodland of just a little under two acres Lot of land and lots of space inside a house that also isn't short of original features.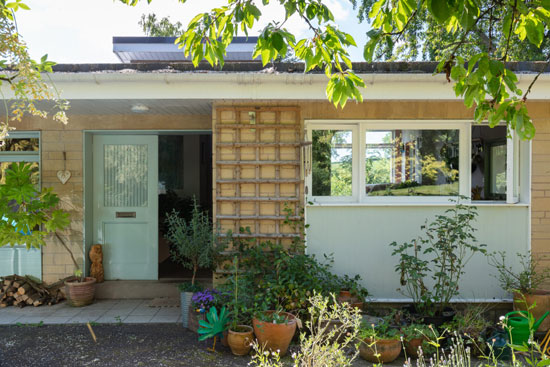 Land and architecture sit well together too, with a design that takes full advantage of its scenery, not least because of the expanses of glazing framing treetop views across the gardens and the surrounding open countryside.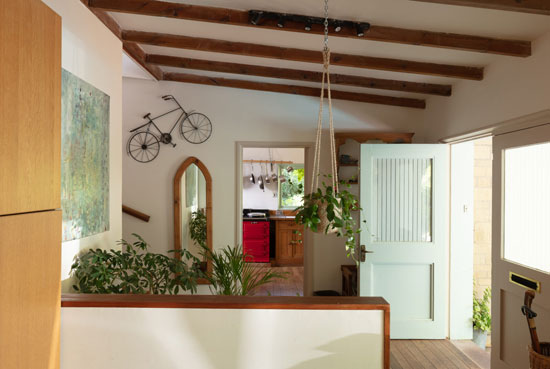 If you want to experience it, just take a hop and a jump onto one of the two balconies that hover out from the first floor.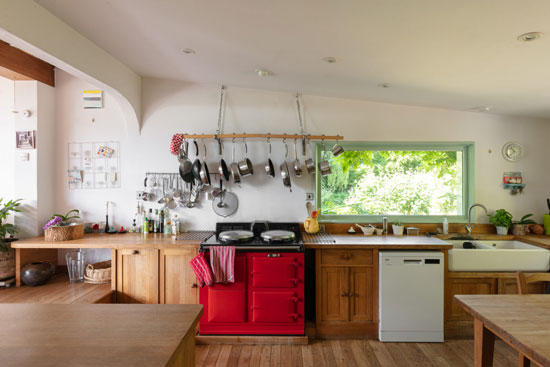 The house sits on an incline and is quite low on it, so a quiet and private position that is added to by the house being set back from a quiet country lane. Noise is unlikely to be an issue here. This is as peaceful as it gets.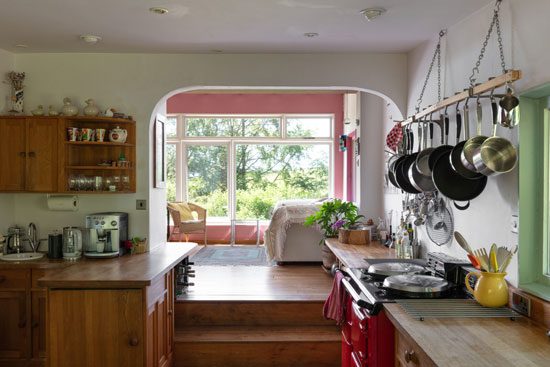 The main entrance is beneath the long veranda spanning the front facade. Natural light is said to 'stream' into the bright entrance hall, where thick oak beams are overhead and the original timber floorboards are underfoot.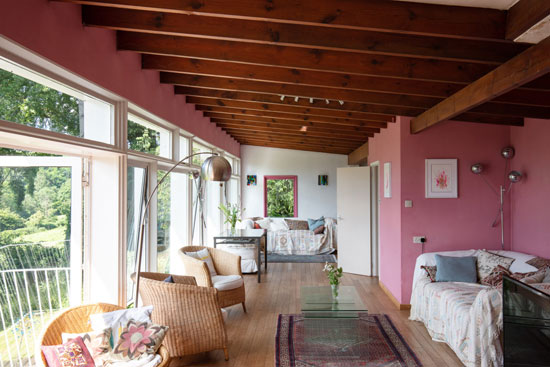 Originality is certainly a selling point here. It most certainly isn't a 'time capsule' house, but updates aren't initially obvious. Those beams, the flooring, the walls of glass, the internal doors, exposed brick and much of the lighting are of the original era.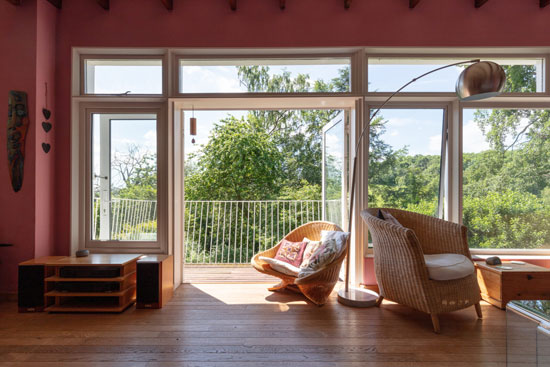 But a look at the kitchen and bathroom tells you that someone has looked after and updated this one without taking away the midcentury modern and country house appeal. It's a modern house without being 'cutting-edge' modern if that makes sense.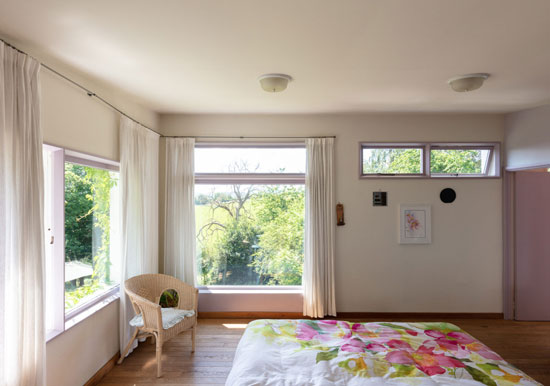 As for the layout, the kitchen is positioned in the south-westerly wing of the house, with large picture windows, a large Aga, Butler sink and appliances set into bespoke cabinetry.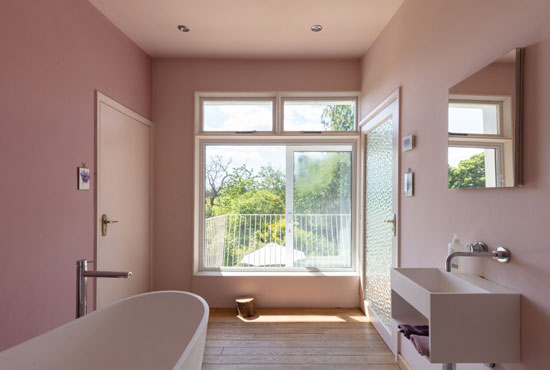 Like all the best MCM houses, it flows into the rest of the house rather than being cut off from it. And that theme continues through the upper floor.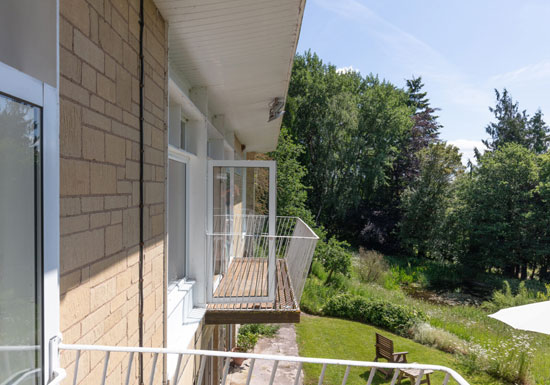 Floor-to-ceiling windows and the angled ceilings create a main reception of both light and space, as well as a great social area. The balconies are just the cherry on top.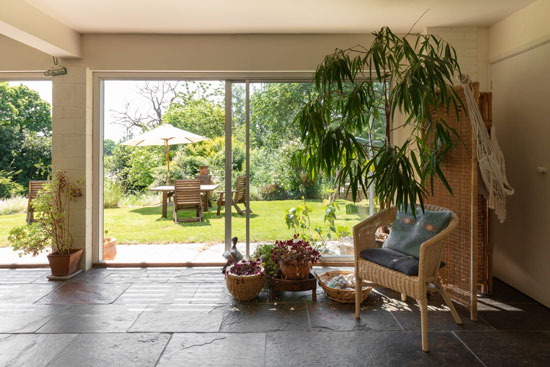 You will also find two good-sized bedrooms on this floor, finished with hand-crafted joinery, a 'good provision' of storage and views of the gardens. The main bedroom also has an en-suite bathroom and there is also a study and large utility space on the upper floor too.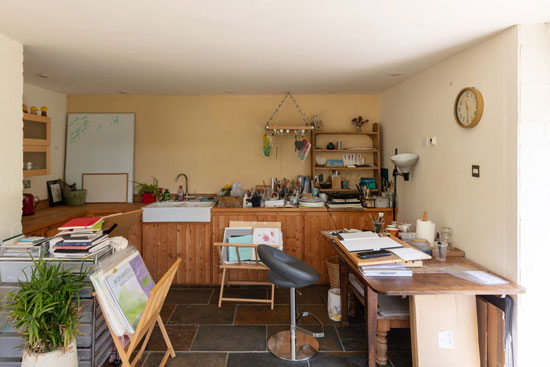 An open staircase leads down to two further bedrooms, with several 'spacious' storage areas built into the staircase.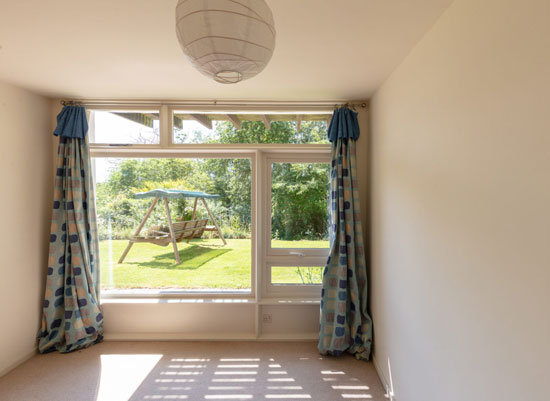 The lower level also features an impressive garden room and one that is currently used as an artist's studio. So if art is your thing, this could be the house for you. If it isn't, then look at it as more space and opportunity. Either way, it's a bonus. Note also the sliding glass doors that lead directly onto the garden and terraces.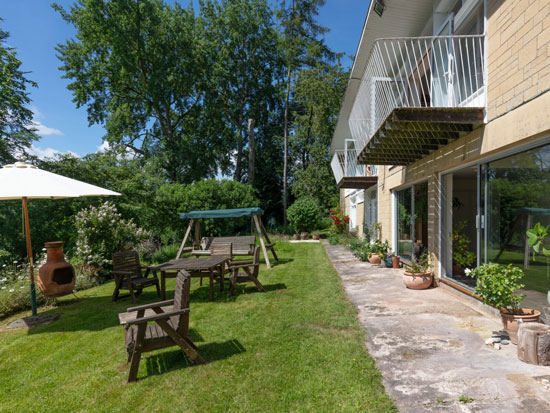 The gardens are worth talking about too. The setting is just wonderful here.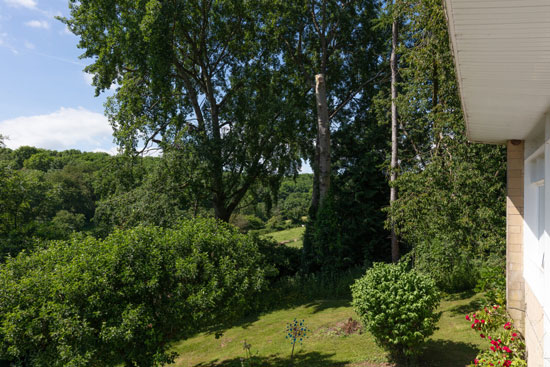 The extensive grounds and gardens have been 'lovingly developed and maintained' over many years. It's almost like having your own park, although I suspect it will require some time and maintenance to keep it this way.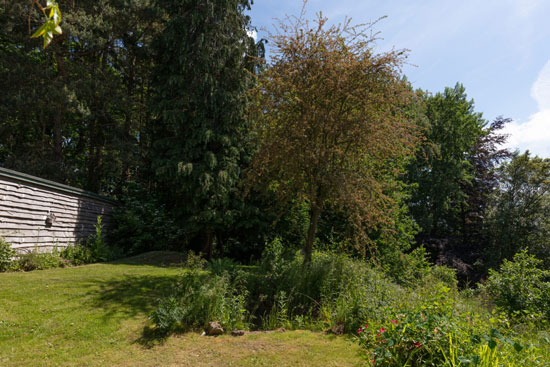 A variety of places to sit and enjoy both the views and the diverse wildlife that's a key part of it.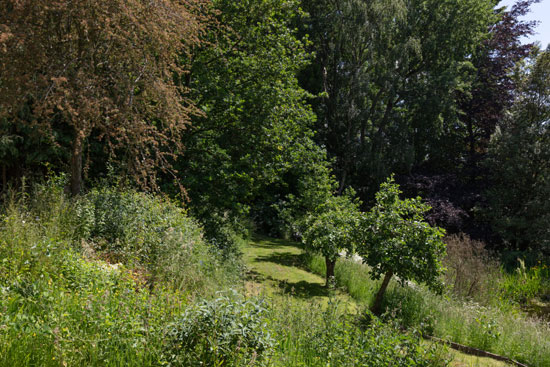 Within the ground are a large wildlife pond, a summerhouse and 'densely wooded' areas. The upper terraces are surrounded by beds of herbaceous flowering perennials and are just perfect for some al-fresco dining in the summer months. Views, of course, are very special.
Fancy it? This house is now up for sale for £1,150,000.
Images and details courtesy of The Modern House. For more details and to make an enquiry, please visit the website.