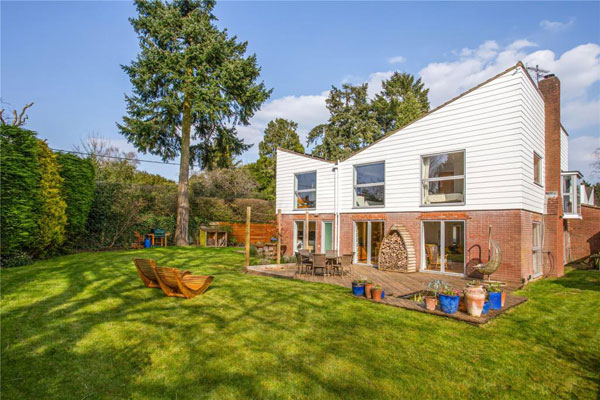 I love what the owners have done with this 1960s midcentury modern house in Great Missenden, Buckinghamshire.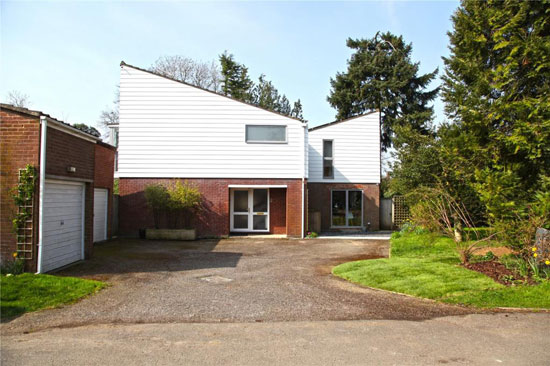 This 1960s design, the work of a local builder and (I believe) one of a group of three similar houses in the Little Kingshill area, has been updated. But without losing too much of its original 1960s character.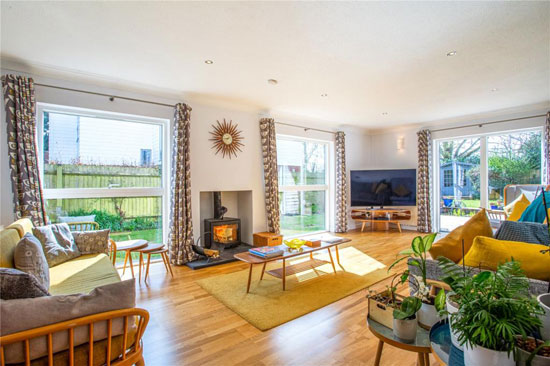 How could it? This is a distinctive design and much of the pull of this house is likely to be the architecture. If you love the angles, then I am guessing you would want to keep them at all costs.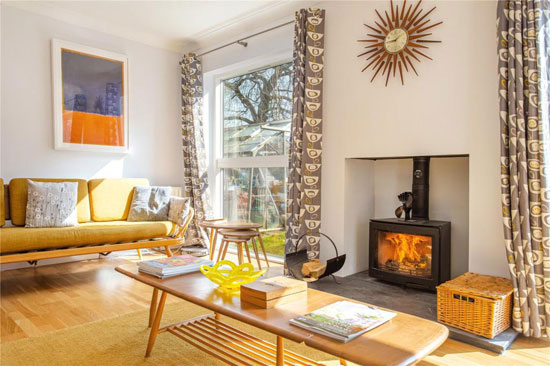 Saying that the interior could have gone either way. After all, the tastes of 50 years ago don't necessarily appeal to everyone. But in this case, the owners have kept much of the midcentury modern appeal, updating areas you would expect to be updated, but maintaining the look and feel via key details and decor.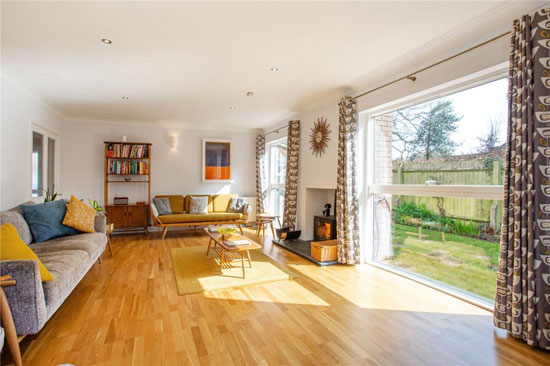 But before I go down that road, let's look at the architecture first. That's the calling card here/ Bold, angular and very much of the mid-20th century. The roofline and the wood cladding are bold details, as is the minimalist look of the frontage. In fact, the front gives the impression of a 'dark' house. That's certainly not the case.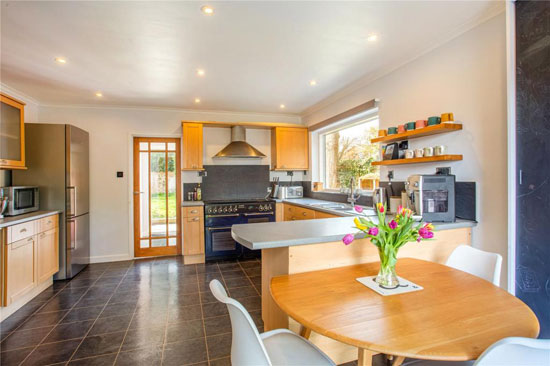 Large, full-height windows are a key feature of this particular design and are best viewed from the rear. You get an idea of just how important they are from the inside. This is a design that really takes full advantage of the sun, with the main reception likely to be bathed in it.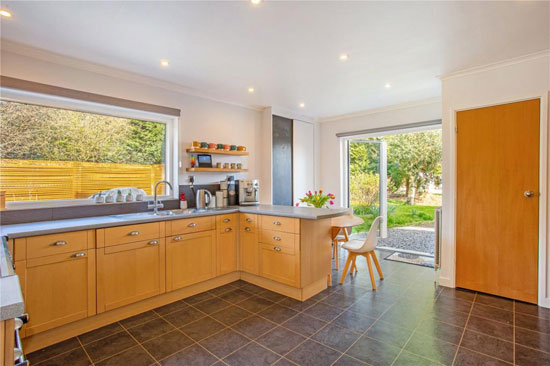 Talking of the interior, that's obviously been updated. But as I said earlier, without losing the feel of its original era.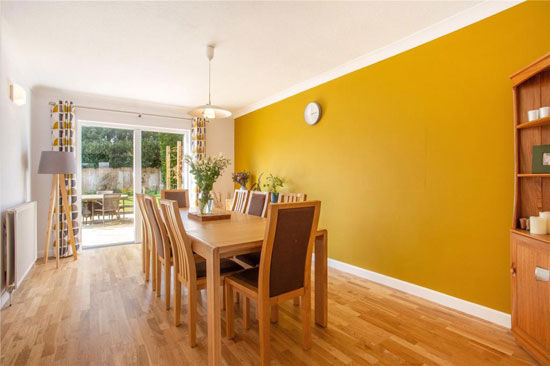 In part, that's down to the architecture carrying through to the interior. So large windows, a cantilever bay window and angled/vaulted ceilings, for example. But it's more than that.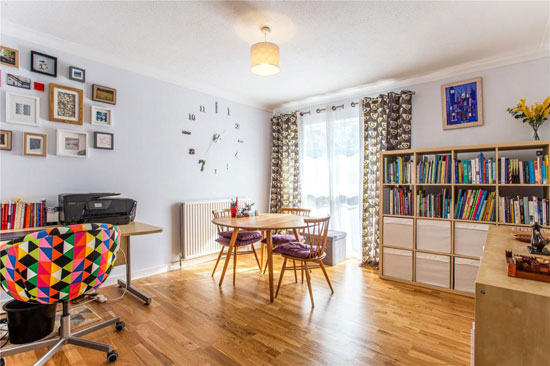 The finish has a strong retro feel about it. The decor and the colours are very much in keeping with a midcentury modern look. The kitchen and the bathroom are as contemporary as you would expect. But beyond that, the house hasn't altered greatly and with those design choices, still has the look and feel of a 1960s house.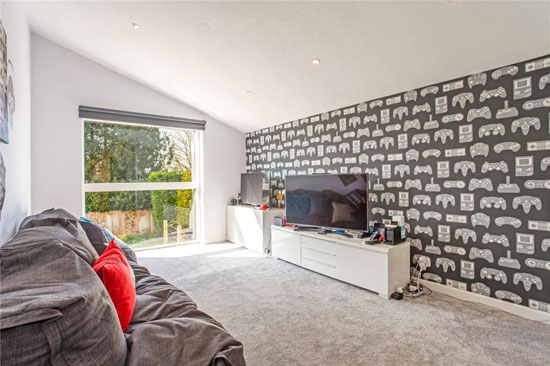 If you want to push that a little more, I'm sure you could. There are so many wonderful makers and retailers out there recreating the era and a plethora of vintage designs too. I bought two Guzzini light fittings off my local Facebook buy and sell group for next to nothing yesterday that would fit in here perfectly. I love it as it is, but if you want to go more vintage, this is an ideal canvas to work with.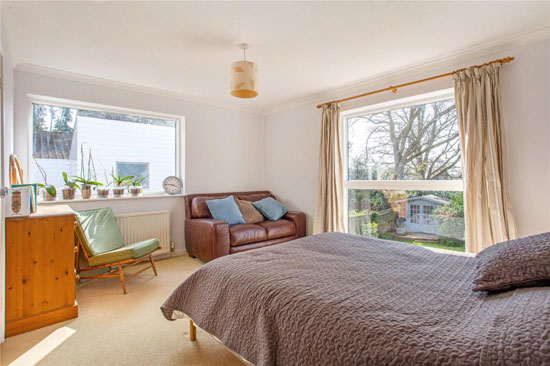 Just as importantly, there is a good amount of living space to work with too across two floors. Plenty of land as well, which you really don't get with the average new build in the 21st century.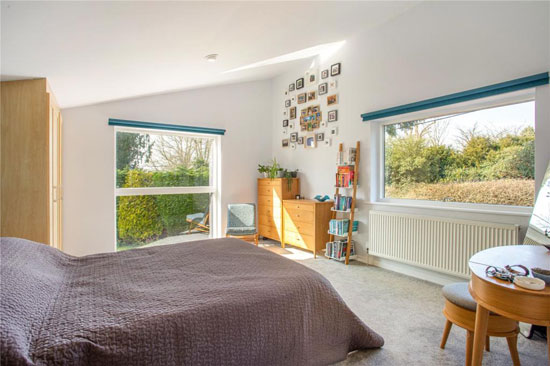 In terms of internal space, that's something like 3,000 sq. ft. in total. The focal point of the ground floor (and indeed the entire house) is the wonderfully light, double-aspect sitting room, covering 22ft. and with French doors to the garden. A great place to relax or to party.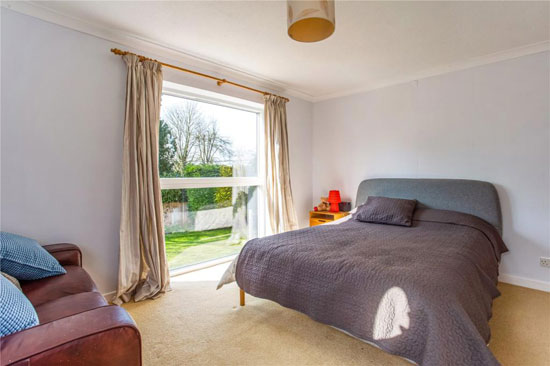 There's also a sizeable family room as well as a dining room, the latter again with French doors for accessing the outside space. The agent points out that the dining room could be potentially 'knocked through' into the kitchen (with a walk-in larder) and large utility room, to create a large kitchen/breakfast/family room if you want to really push the open-plan vibe. Or just keep the kitchen, which is large and overlooks a courtyard garden.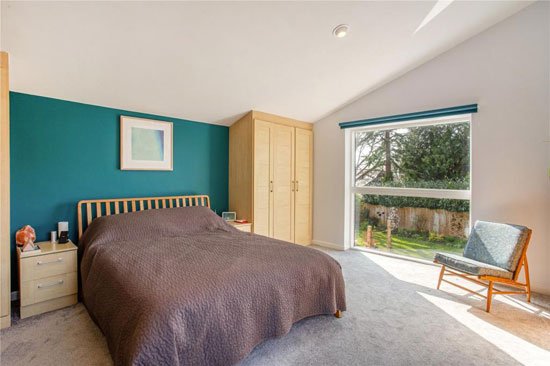 Head up the split staircase and you'll find the large main bedroom, complete with fitted wardrobes, a vaulted ceiling and an en-suite shower room.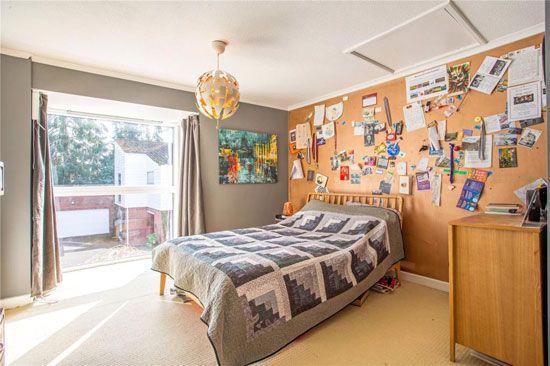 You also get four further double bedrooms, all with fitted wardrobes, as well as a family bathroom.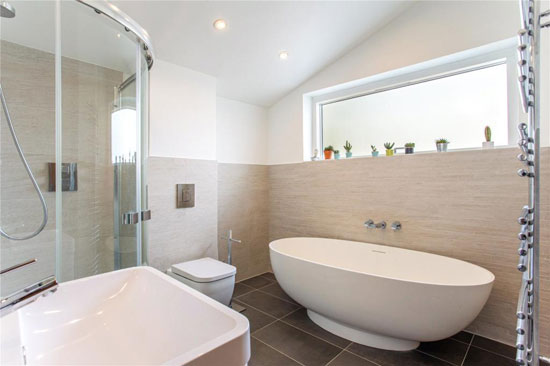 As I said, the outside space is a pull too. To the front is parking for 3/4 cars in addition to the 3-car garage and courtyard garden.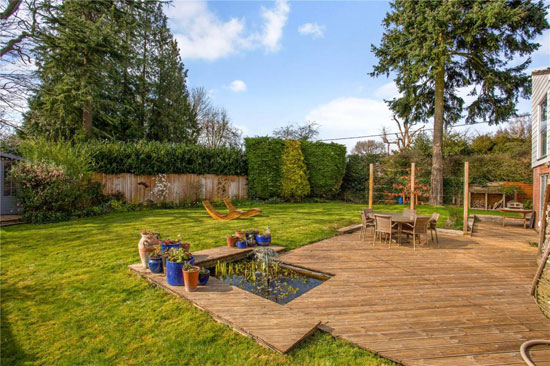 The rear gardens are laid to lawn with a wide decked terrace, an inset ornamental pond, 'well stocked' flower borders and a corner garden. Finally, there is a small greenhouse plus a summer house nestling in another corner.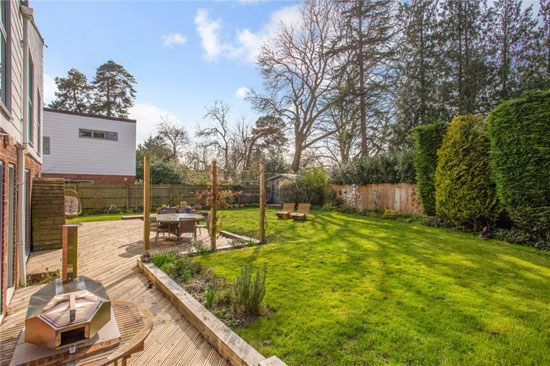 You get a lot of house, a lot of garden and plenty of character. Add in a 'sought-after village' location and this doesn't come cheap. The guide price for this midcentury modern house in Great Missenden, Buckinghamshire.
is £1,200,000.
Images and details courtesy of Hamptons. For more details and to make an enquiry, please visit the website.