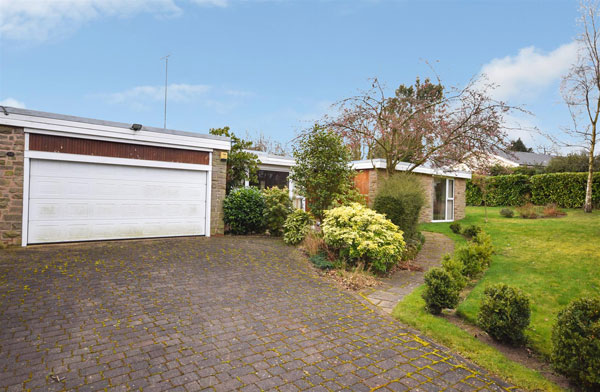 There is so much potential in this 1960s modern house in Ravenshead, Nottinghamshire. So likely to be very popular.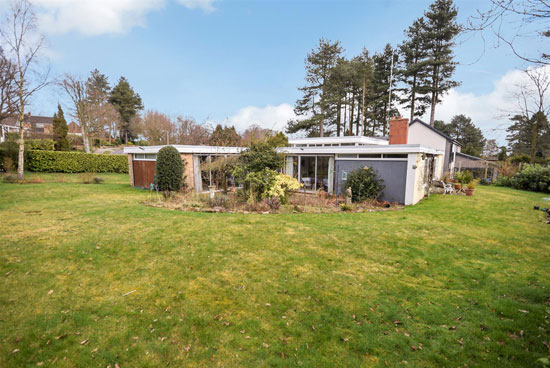 That's pretty obvious from the outside, with the stone and wood details. This is the kind of 1960s modern/midcentury modern design that so many people are chasing right now and this one is perfect for anyone looking to take in a project.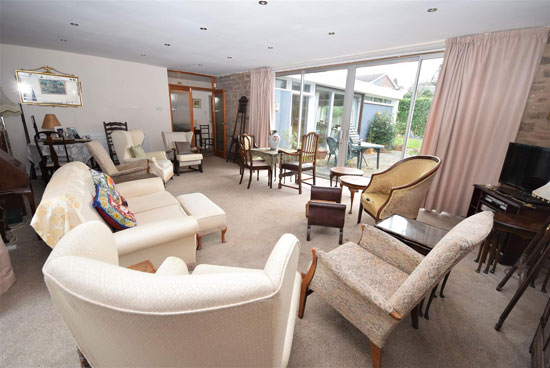 That's if you can get it. There is already interest in this house and with the large plot, there is potential for someone to rethink the design, subject to the relevant planning permissions. But I like it pretty much as it is, although you could consider extending 'in keeping' too. I can see that working.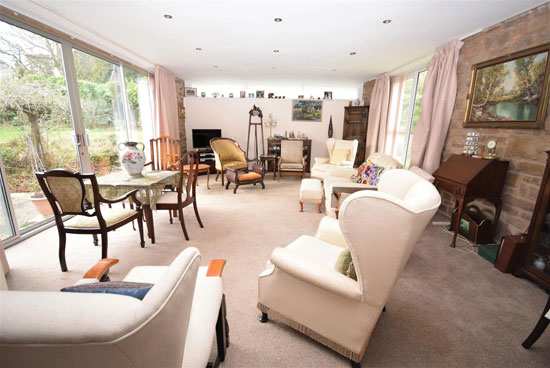 It's perhaps the inside that needs the most work. But again, there is so much potential here and plenty of original touches still in place if you look closely.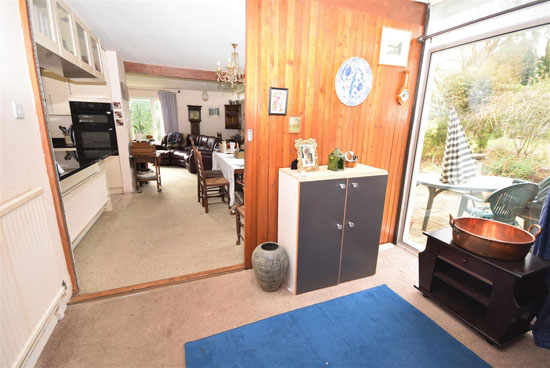 Granted, that's not easy when someone else's furnishings and possessions are all around, which is why viewing is usually a good option. But even allowing for that, I can see plenty of originality you might want to consider.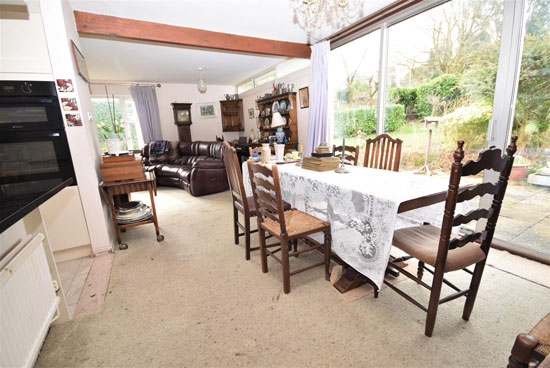 That includes the feature stone walls (including a fireplace), some ceiling wood cladding, full-height glazing, a sliding wood partition and original internal doors, for example. Details to cherish. Love the semi-open layout too. Very midcentury modern. And those large windows should mean a very bright living space too.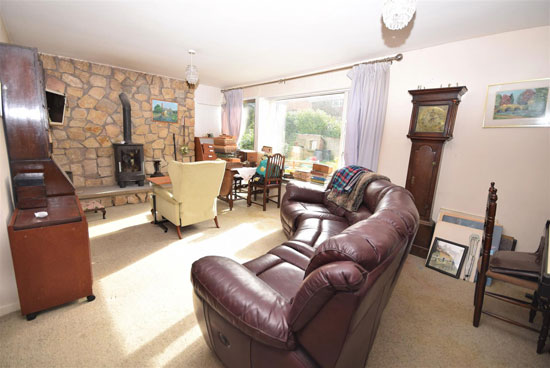 But there's no getting away from the fact that you would have to invest to bring it back to its best. Whether that's the windows, the finishes or the floors. The kitchen and the bathroom have been updated, but you might want to consider if they work for you in a modern design too.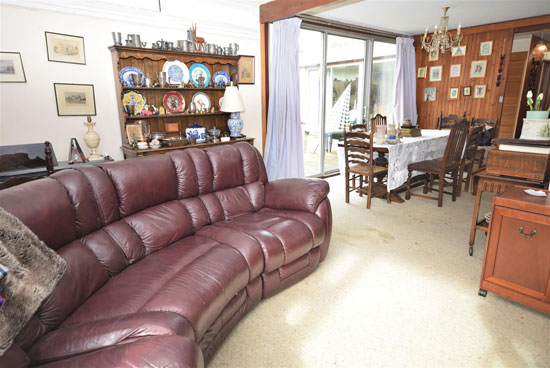 That takes nothing away from the fact that this will make someone a very stylish contemporary or retro home, depending on the route you go down. It has so much going for it and with the right eye for detail, this will be a talked-about house.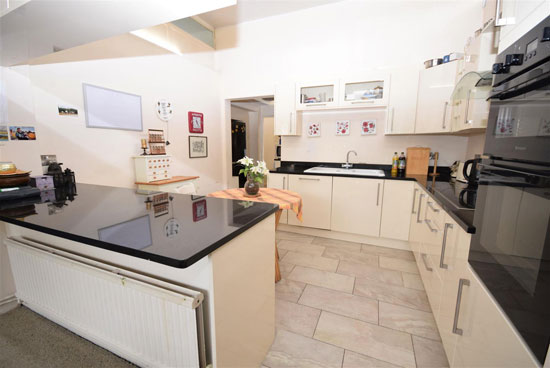 Of course, there are other selling points too. A popular village location for one, not to mention the space on offer both inside and out.
That started with an entrance/reception hall with storage, as well as a sliding door that opens into the dining area and double doors to the living room.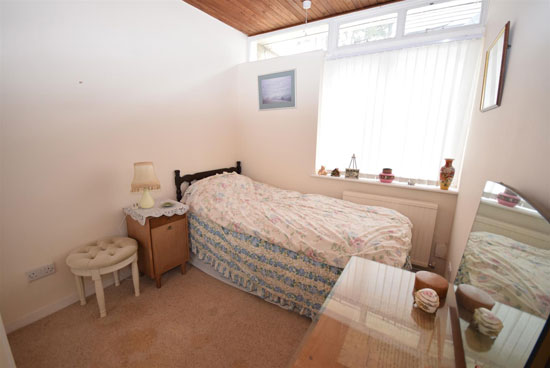 The living room is large and bright, with both a window and a double-glazed sliding door, plus side panels to the rear courtyard. Feature stone walls too. The dining room has a double-glazed sliding door to the side, leading straight out onto the terrace. It also opens onto both the lounge and the kitchen. That kitchen looks fairly recent updated and fully fitted and opens onto a utility room.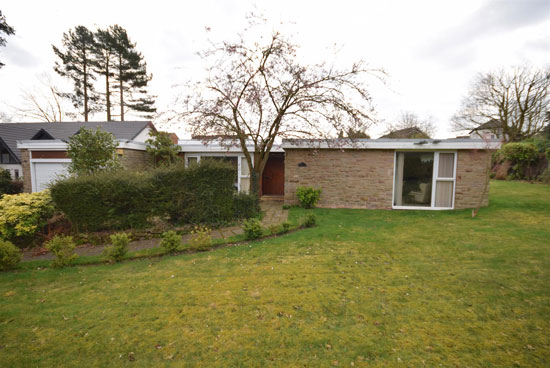 A further lounge area looks out to the rear of the house, with more high windows to the side. You will also have noticed the log burner, which sits on a York stone hearth with an exposed feature stone wall.
Like many of these houses, the living and sleeping space is separated and this is no exception, with an inner hall accessing the bedrooms and the garage area.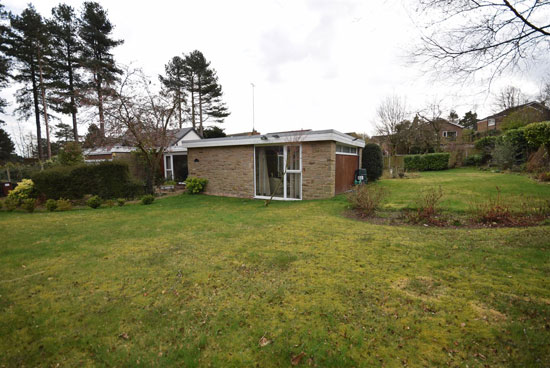 There are four bedrooms in total, the master having an en-suite bathroom too, with the rest sharing the family bathroom.
As I mentioned, the garage is accessed from this side of the house, with both utilities and storage within. But that's not quite all.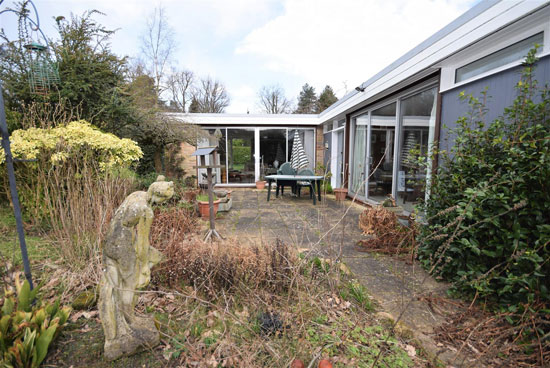 You also get 0.3 acres of land, which includes a gated block paved driveway leading to that garage, plus lawn, trees, bushes and boundary plants. A south-facing paved terrace area too, along with timber shed.
I think that's all. Unlikely to be on the market for long, this is up for offers over £475,000.
Images and details courtesy of Gascoines. For more details and to make an enquiry, please visit the website.