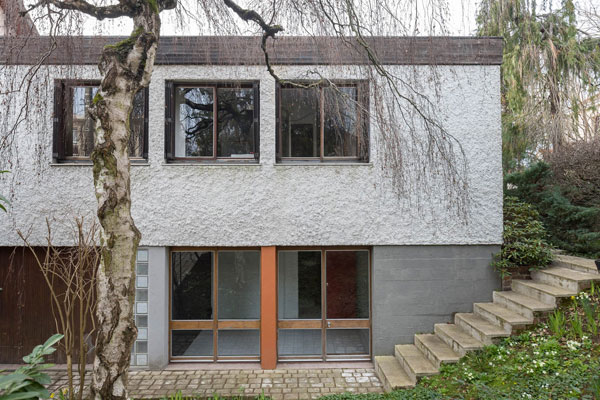 Looking for a retro time capsule? This 1960s Abraham and Rol modern house in Neuilly-Plaisance, near Paris, France is for you.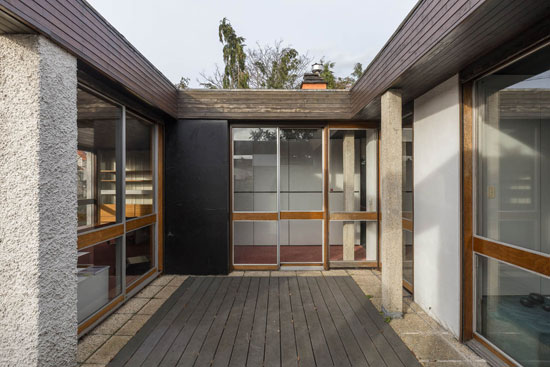 Ok, you will ideally need a home within a commuter distance of Paris. But in light of the design, the condition of the house and its location, this one doesn't look bad value at all. Although like all houses of this age, you would need a close look before you decide to splash out the cash.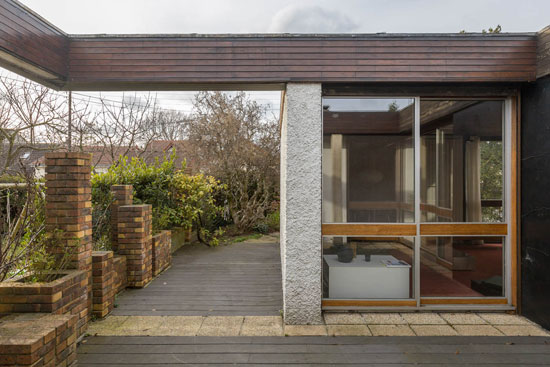 It's a fascinating place and one of the most eye-catching I have seen for some time. That's partly down to the photography (Architecture de Collection always impresses on that front) but also because this is a house lost in time. This is how the future looked in the 1970s.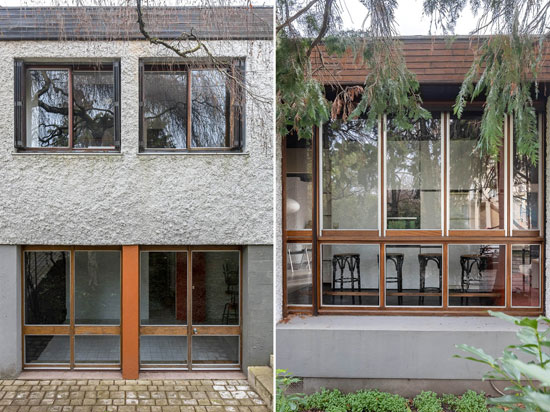 Yes, I know the headline says this is a 1960s house and it is. This was commissioned in 1964 by Janine Abraham and Dirk Jan Rol by a graphic designer/photographer. Yes, the iconic design duo and a notable pair of names in post-war design across both the furniture and architecture fields. That tells you everything about the quality of both the design and fittings within this modern house.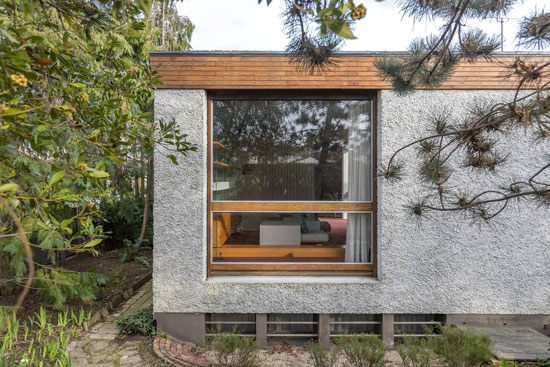 For each project they undertook, Abraham and Rol, designed a set of made-to-measure furniture which is integrated directly into the architecture. That is the case here with most of those design touches preserved, from the bespoke bookcases to the beds and retractable desks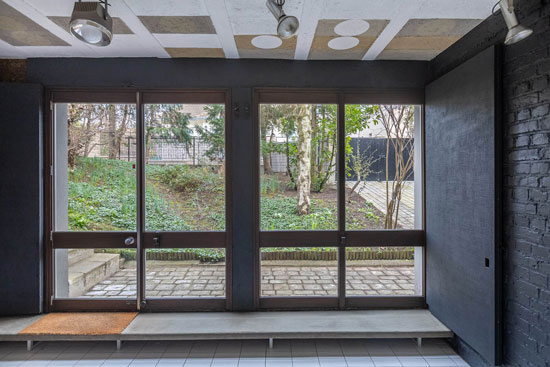 The 'graphic designer/photographer' part is important and I will go into more detail later. However, in regard to the 1970s, the look is perhaps because it was extended in 1978 and I assume some additional cutting edge fittings of that era were added in at that point too.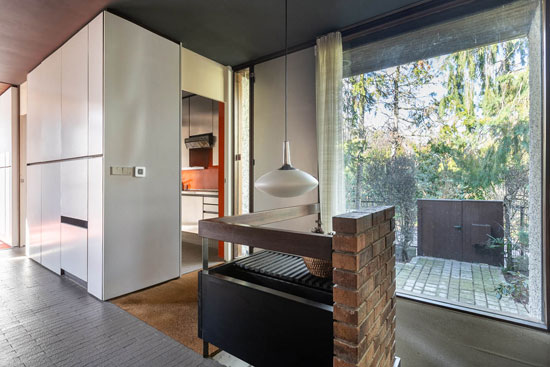 And as I said, it really hasn't changed since. Sometimes I use the words 'time capsule' with mention of the odd update here and there. Usually a fresh kitchen or bathroom. But with this one nothing has really changed in decades. This is a proper time capsule.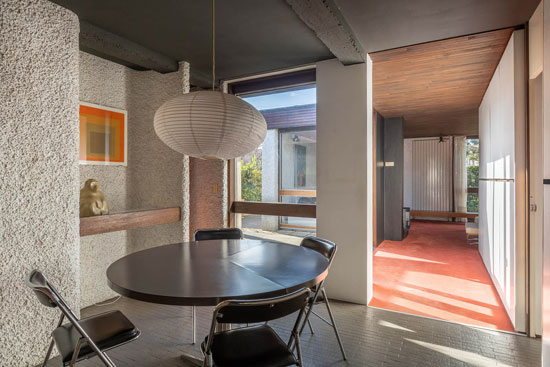 And what goes around comes around. This loo might have fallen out of favour a little in the 1980s and 1990s, but right now, this is absolutely on the money both in terms of architecture and interior design. A lot of people will be desperate to live here. Myself included. You rarely see houses of this quality in such untouched condition.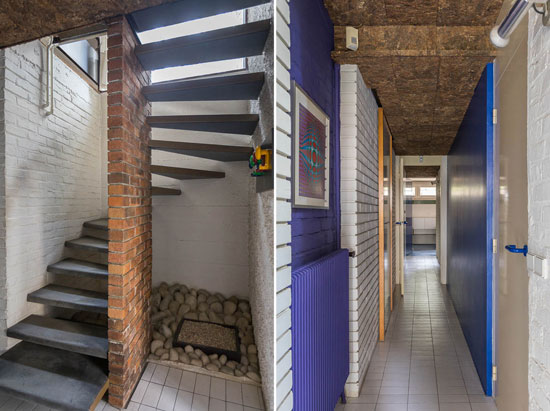 But if you are a photographer (or have aspirations to be one), this really is your dream home. Why? Well, a 'partly buried' floor houses what was essential for the original owners. Your very own photography studio space.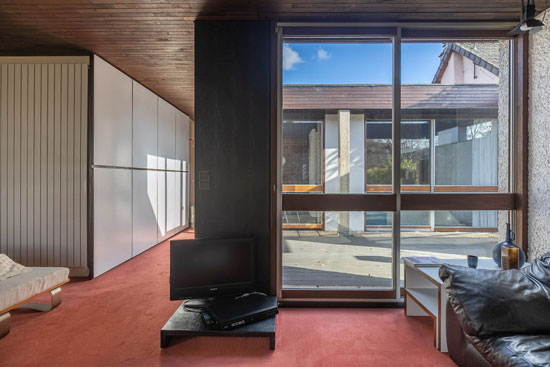 Of course, not everyone is a photographer and I am sure the space will adapt well to a variety of other uses. But if you are, this could be the perfect living and working space.
In both the work and living areas, period fittings literally jump out at you. The rather austere (but still rather appealing) exterior grabs the eye. You know something special is beyond it. But what is here is better than you could realistically expect.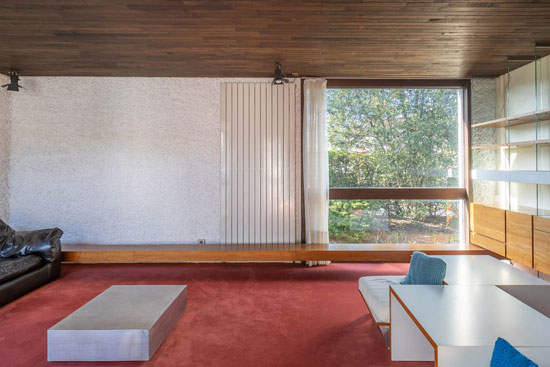 I honestly don't know where to start. So let's talk about the large windows with original frames, the wood-clad ceilings and all of the wonderful built-in furnishings within.
You can't ignore those textured concrete walls, the exposed brick and all that lovely, flowing open space too. Modern living at its best.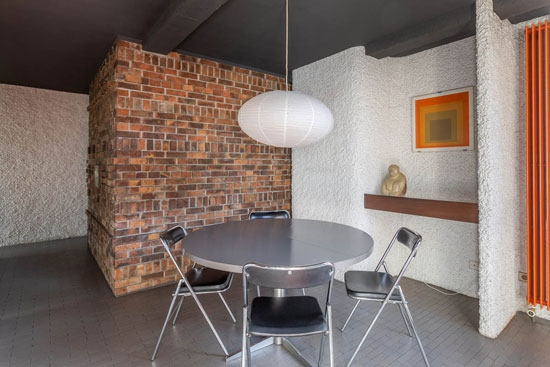 But look closer and there's so much more than that. Original tables and chairs – designs I really don't recognise. Presumably the original custom designs. That's a massive selling point.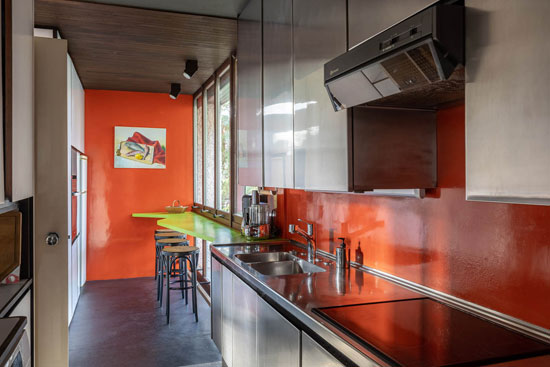 Original sofas, built-in beds, original lighting, those amazing sinks – maybe even the original carpet, for better or worse (not that you would keep that). Looks like the original pieces of art on the walls too and some authentic splashes of colour. A spiral staircase, naturally. Well, this is the mid-20th century.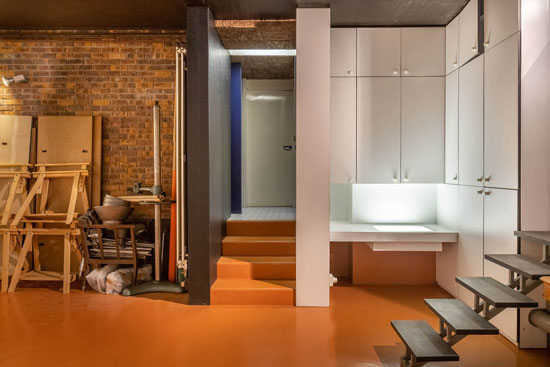 But there's also the studio, which is bigger than you would expect and still retains a rather space-age vibe. So much potential there. In fact, bags of potential everywhere. This house would make an amazing backdrop for a film or TV drama too if you left it alone. But if you want to subtly update, this one lends itself well to the modern era too.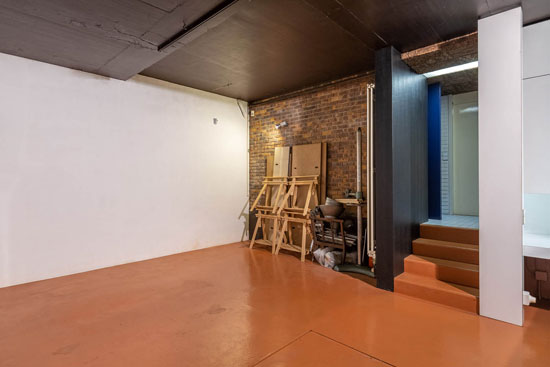 It sits on and is very much a part of the 418 sq. metre plot. Abraham and Rol believed that houses should be 'naturalistic', with buildings integrated into the environment around them. That looks to be the case with this one, not least with those large windows framing the greenery around the house, but also because all the rooms open onto the garden.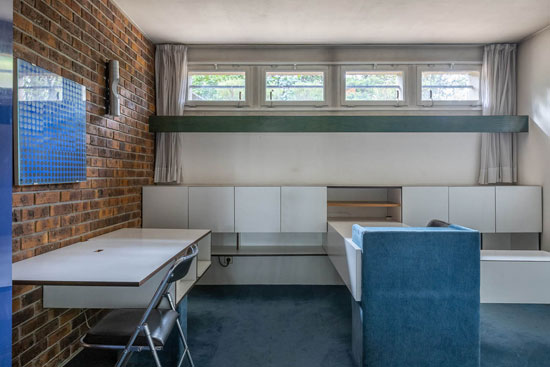 Once inside, you'll discover something like 250 sq. metres of living space, split between the main (living) floor and that lower (work) level.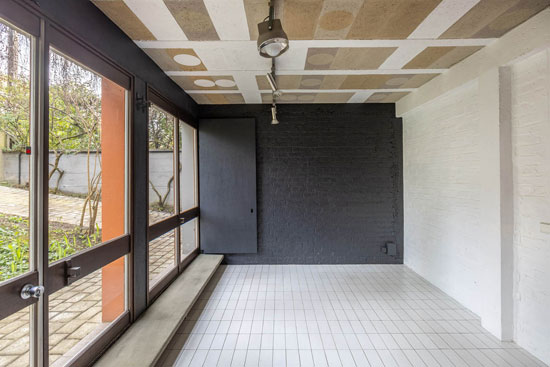 On the ground floor, a side entrance takes you to the kitchen with a dining area and bright living space make up of the living room and dining room. That area also opens onto a patio with a wooden terrace.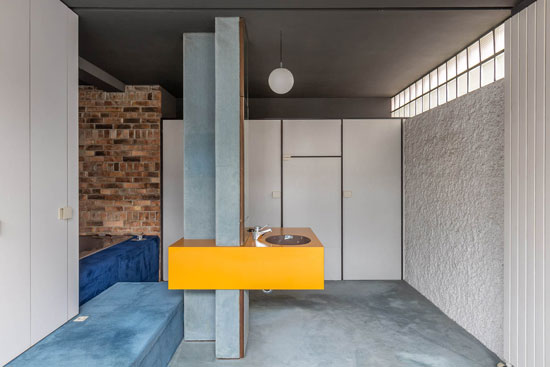 The 'sleeping area' is made up of three bedrooms and three bathrooms, including a master suite with its own integrated bathroom.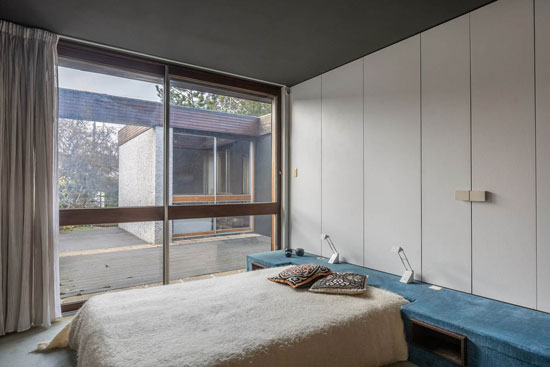 The 'garden level' houses a workshop that opens to the garden through large French windows, as well as a bright office, a photo laboratory, a photo studio without windows, a laundry room, a storeroom, a cellar and a boiler room.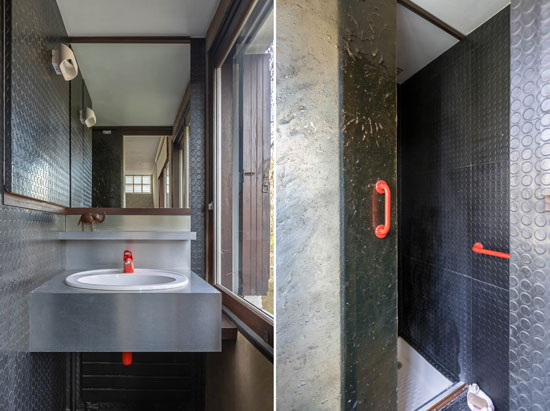 There is also a garage and a substantial one too, as it can accommodate two cars.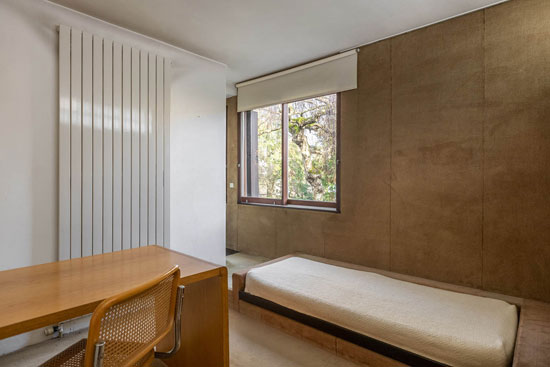 Oh yes, all of that in a quiet residential area that's just a 10-minute walk from the commercial town centre and a 30-minute drive to Paris. So well placed too.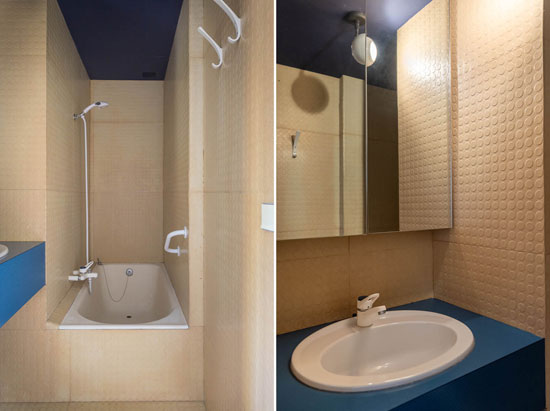 A stunning place with so many desirable little touches. This should sell pretty quickly. If you are a potential buyer, the price for this Abraham and Rol modern house is €630,000, which converts to £531,000.
Images and details courtesy of Architecture de Collection. For more details and to make an enquiry, please visit the website.