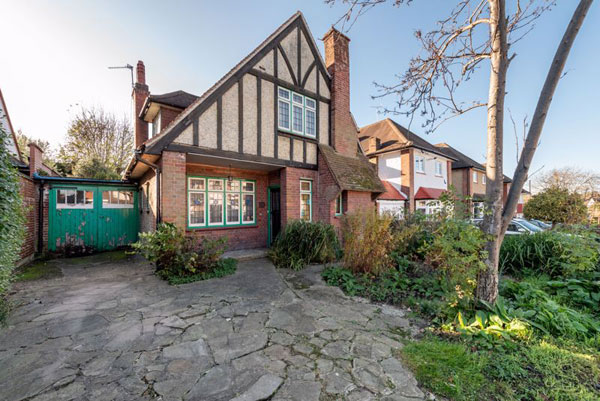 Always sought-after houses, but the fact that this is a 1920s Meadway estate time capsule in London N14 adds an extra level of interest.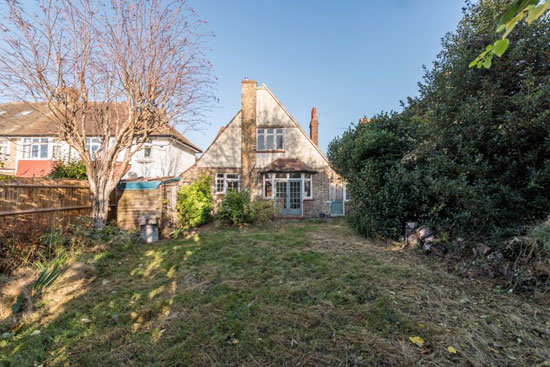 In fact, this is the first time the house has been offered for sale since it was constructed back in 1926. Yes, it has been in the same family for almost 100 years. That really is something.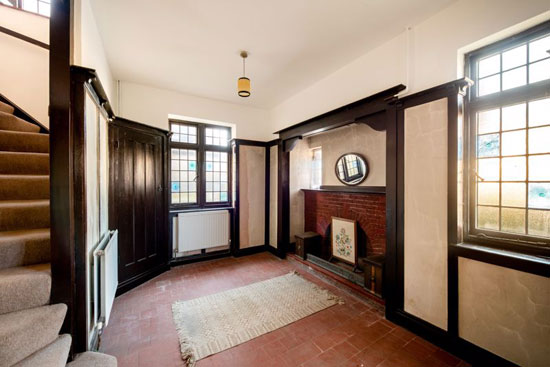 And perhaps as a result of that, the house has changed little over those decades. Ok, one or two minor additions, but not a great deal. Original features are always popular and this one has them in every corner.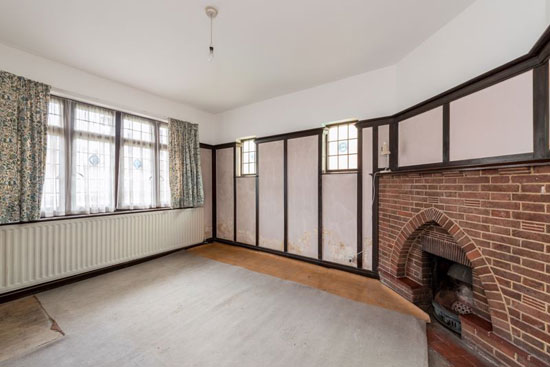 Not that the time capsule aspect is the deal breaker in terms of selling this one. Rash & Rash has been selling houses in this part of the world for 40 years and according to director Matt Turner, these houses are always popular, In fact, there is already something of a waiting list to view this one when that pens up this weekend. So if you want a look round ahead of putting in an offer then you really need to get moving ASAP.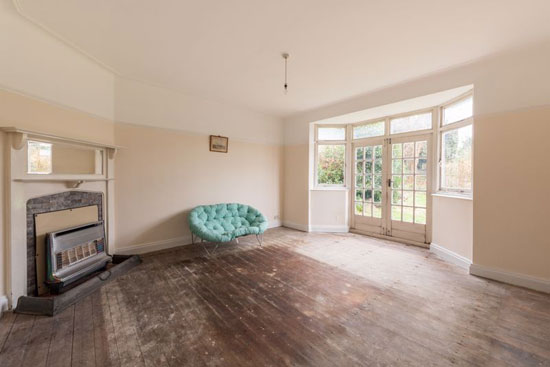 It's a style you will either love or hate. But plenty of people love the 1920s Tudorbethan style, which was popular as Greater London and the railways expanded during the Metro-Land era. By the way, if you haven't seen Sir John Betjeman's Metro-Land documentary from 1973 then you really should seek it out.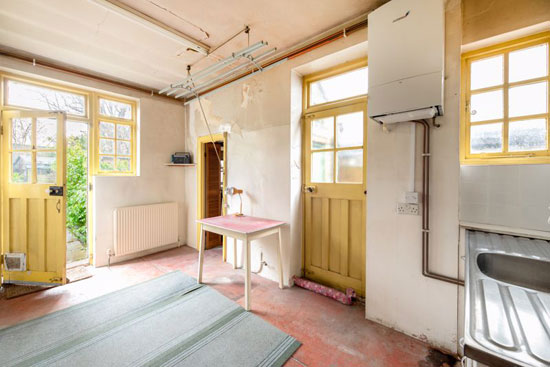 The Meadway estate grew with the expansion of the Piccadilly line and consisted of a number of Tudorbethan houses, finished in red brick with timber and pebbledash detailing and with accompanying Tudor-style finishes within. If you want to know what that looks like, then look at the images here. Inside and out, this is pretty much what the developers left in the mid-1920s.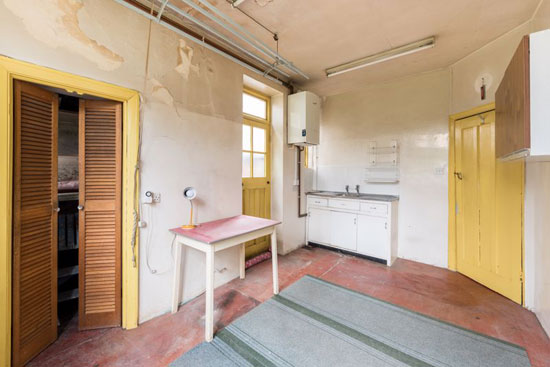 As well as a convenient and popular location, the houses have a good amount of space inside and out, which is why demand – and therefore prices – tend to be high when any come to market. So don't expect a bargain here.
But do expect plenty of originality, right down the outside toilet (although the toilet part has been removed).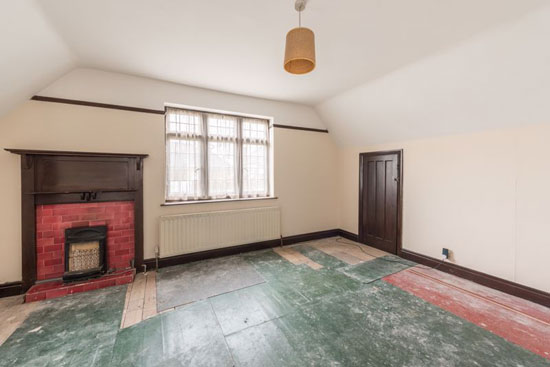 That includes original glazing and front door, original doors and finishes, the original fireplaces and almost certainly, the original flooring. I suspect much of the kitchen and bathroom are original too.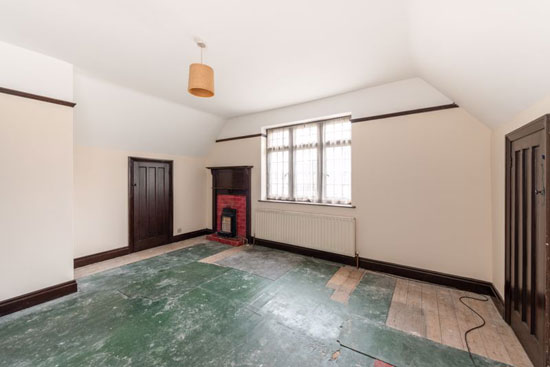 Would you want to keep it all? Probably not. Personally, I would look at preserving the fireplaces and some of the period finishes and doors. The kitchen and bathroom are probably a step too far. Losing everything would be a shame. You can't put the original era back in once it is gone. If you can keep the overall look and feel, that would be a successful renovation.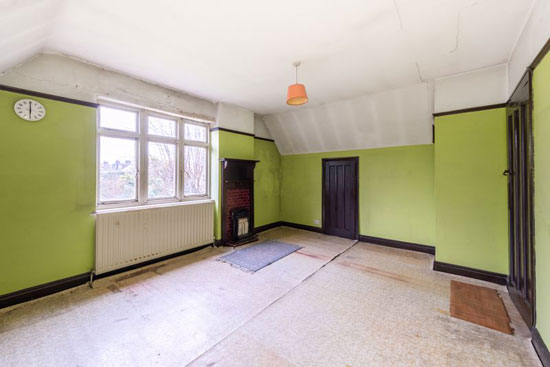 I suppose much would depend on the current layout working for you. Right now that's a ground floor made up of a hall, two reception rooms, a study, kitchen and storeroom. The garage is also connected to the house and is in need of repair.
Head upstairs and there are three bedrooms, a family bathroom and some eaves storage to each corner. That's about it. Except for the outside space.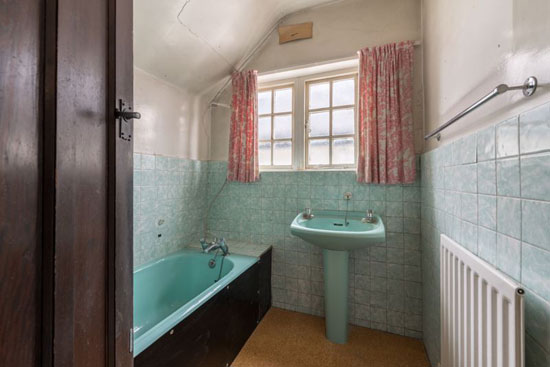 Plenty of that too. A drive to the front, as well as some greenery. But the rear garden looks considerable and while in need of some work, offers as much potential as the main house.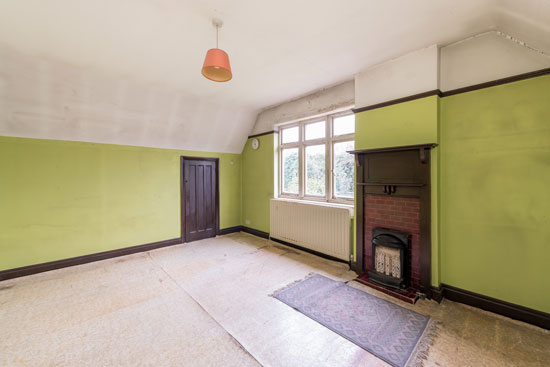 A good rampant of interest already in this, with viewings already booked in for the weekend. If you want to join the queue then you'll need access to something around £1,000,000, which is the guide price for this one.
Images and details courtesy of Rash & Rash. For more details and to make an enquiry, please visit the website.
Images courtesy of Angela Harding.