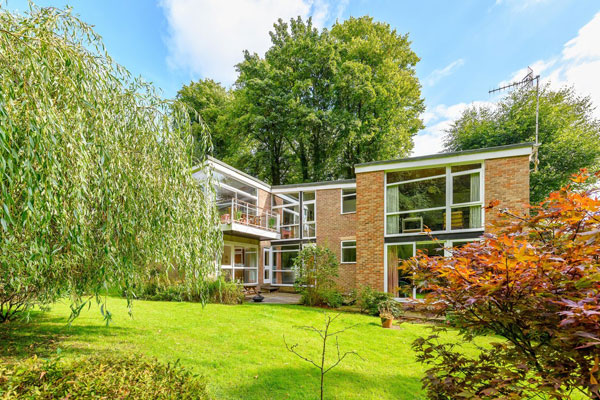 A rare opportunity to pick up something special in this part of the world. This 1960s Peter F. Smith modern house in Sheffield, South Yorkshire.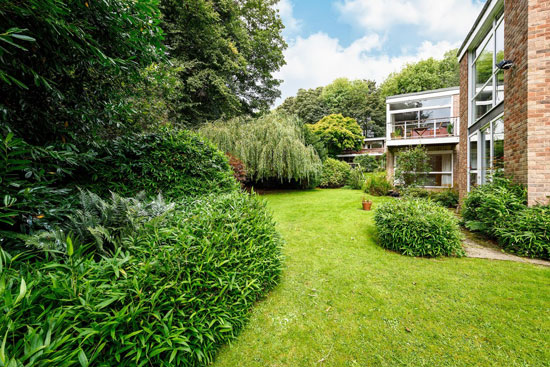 If the name rings a bell it's because you recall another Peter F. Smith design I featured back in 2018. In fact, I also featured another one back in 2016 too.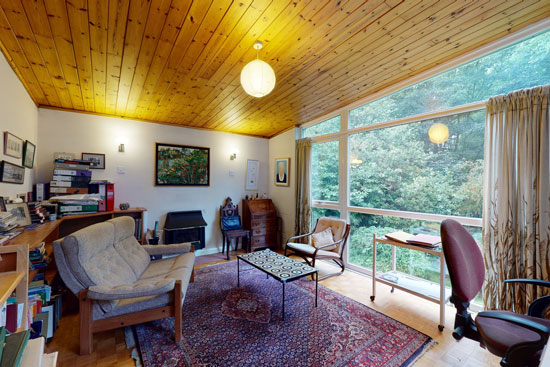 Both are part of a group of modern houses, the majority of which were designed by Peter F. Smith in the late 1960s, all of which have been featured in the Pevsner Guide. Needless to say, they don't come up for sale very often and certainly not in this kind of original condition. After all, we are talking over five decades since construction.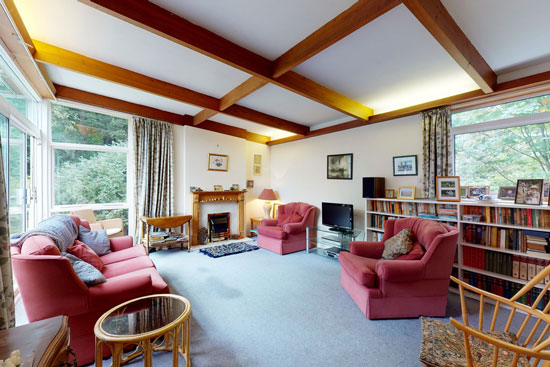 Peter F. Smith was a lecturer in architecture at Sheffield University, as well as an architect in his own right and a noted writer in the area. Sadly ow passed on, you can read his obituary in The Guardian here.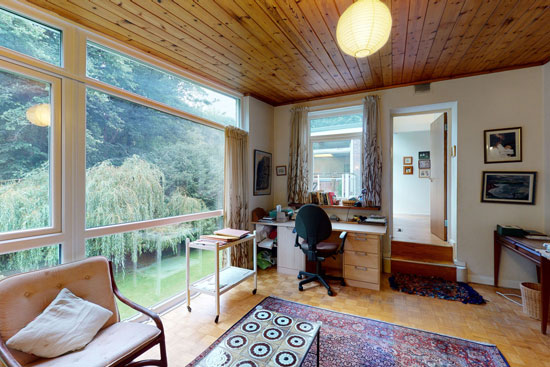 But his legacy lives on, not least when it comes to the houses in Endcliffe. As I said, it's rare to find a house in such original condition in a city location like Sheffield, but here it is. And I know this will be a popular one. In fact, a chat with the agent suggests significant interest already. So if you see this as your next house, I suggest you move quickly to try and secure it.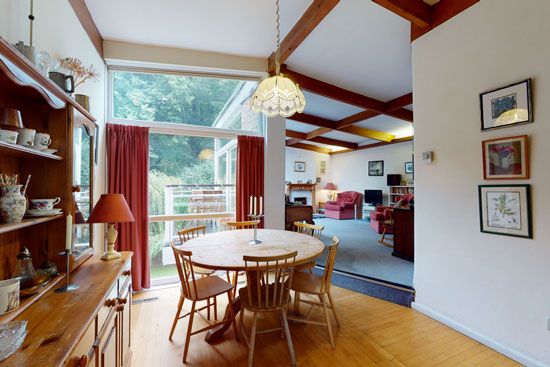 If you have the money, it is one to consider too. An interesting design that sits on an incline and with glazing that accentuates the natural light within. Some wonderful grounds surrounding it too, but I'll deal with that later.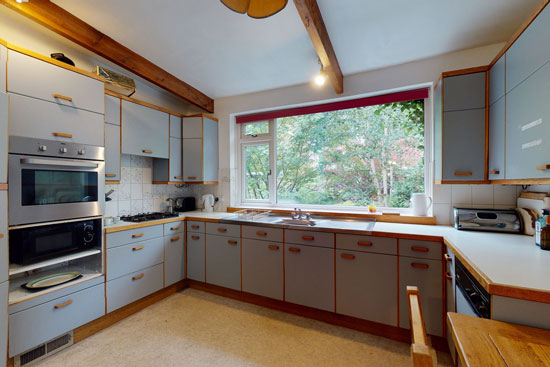 As I said, very little has changed here over the decades in terms of both the architecture and the interior. That's always positive and negative. But with this house, it is an overwhelming positive.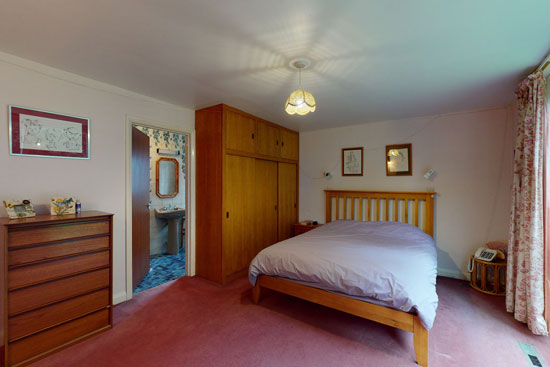 The architecture itself is magnificent if you love mid-20th century modernism. Large windows, the sloping roof and a design that focuses on the views over that lovely garden. Open to the surroundings whilst also guaranteeing your privacy.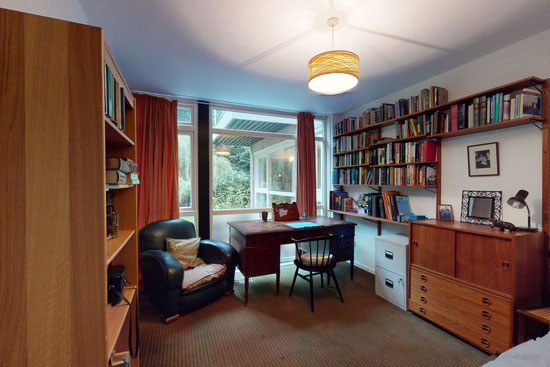 As for the interior, that's largely untouched too. Generally speaking, that's a good thing, as all the original design elements are still in place. The beams, the sloping ceilings, parquet flooring, timber-clad ceilings, what look like the original kitchen units, original built-ins and open, flowing space throughout.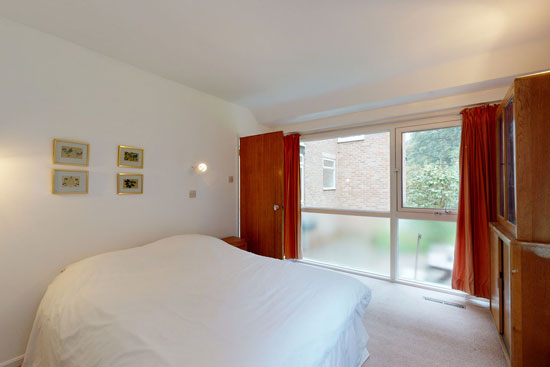 Of course, the finishes are down to personal taste and some aspects might not have aged as well as others. I'm thinking of the bathrooms and the light fittings, for example. I'm not concerning myself with any of the furnishings because obviously, those will not be staying.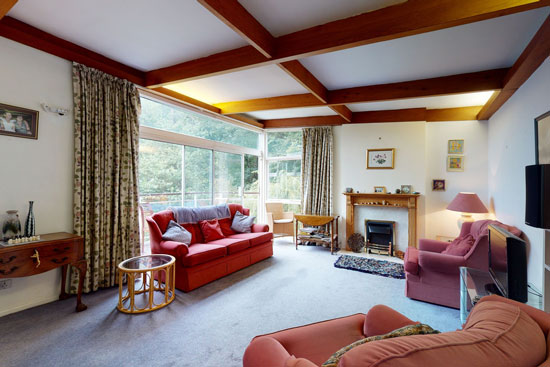 I'm saying that this is an incredibly well-preserved piece of architecture and with some updating and the right fittings and furnishings, this will be someone's dream 1960s pad. At least, that's the hope. There's no guarantee that the new owner will go down that route. But it would be a shame to lose all of that originality. It's pretty much impossible to put back.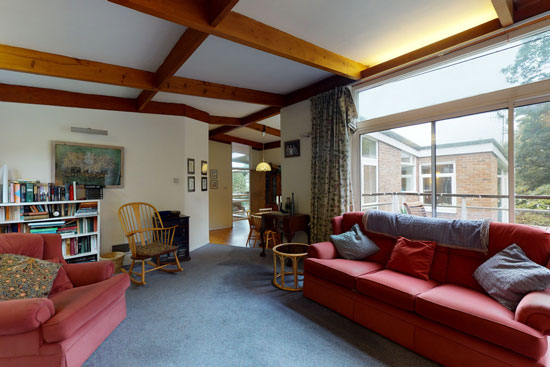 Another selling point is the living space. There is so much of it, as you probably worked out from a glance at the exterior.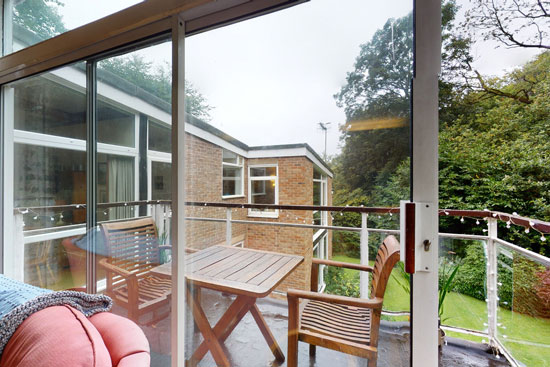 Access is via the upper floor, with the door to the integrated garage and entrance only hinting at what is beyond. What you do get on that upper floor immediately is a porch, internal access to the garage, a generous hallway/foyer and the downstairs WC.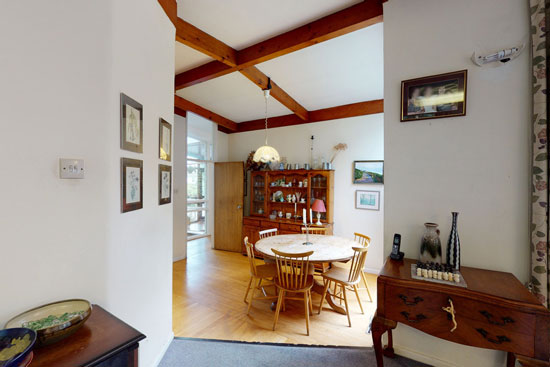 Just beyond that are a sitting room, a lounge with a balcony, the dining room and the kitchen area with that original cabinetry.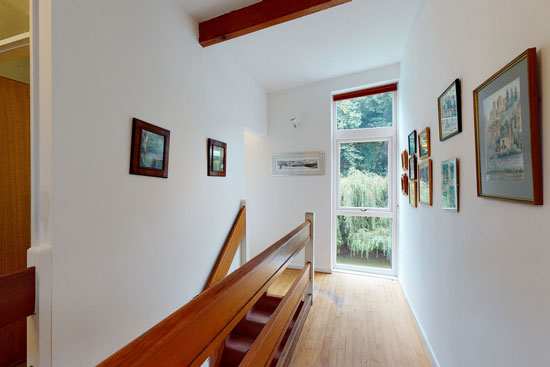 Head down a level and you will find the bedroom area. There are actually six bedrooms in total on this floor, as well as a hallway, a family bathroom, and an en-suite just off the master bedroom.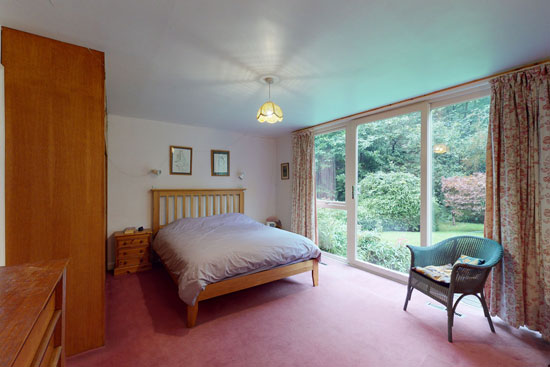 If you get bored of the inside, you can always pip into your outside space. There are substantial and well-maintained gardens here, a mix of lawn and established bushes and plants. A size of garden you all too rarely encounter these days.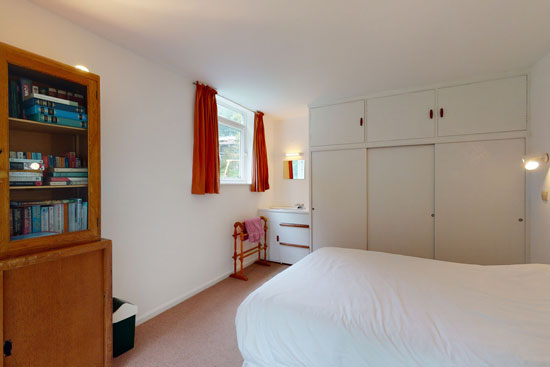 As I said, this modern house in Sheffield is likely to be popular and there has already been significant interest. So be prepared for a lot of competition if you do see this as your next home. The asking price is £725,000.
Images and details courtesy of Archers Estates. For more details and to make an enquiry, please visit the website.