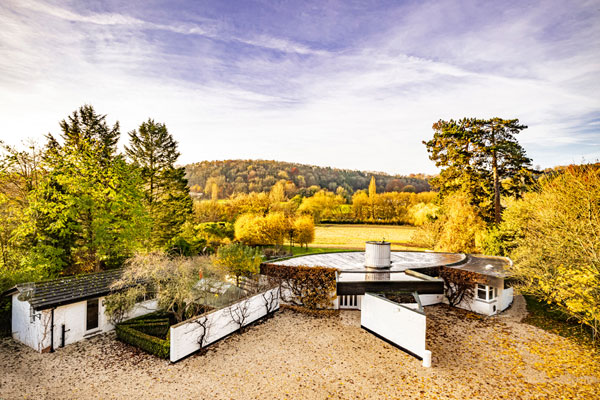 A very special piece of architecture is now up for sale. The Jordleys 1960s circular modern house in Goring on Thames, Oxfordshire.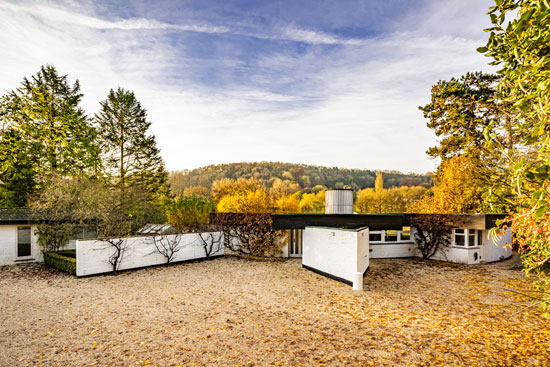 It isn't the first time on the market, with the house having been offered for sale in recent years too. But it is a significant design and one that seems to be at something of a crossroads.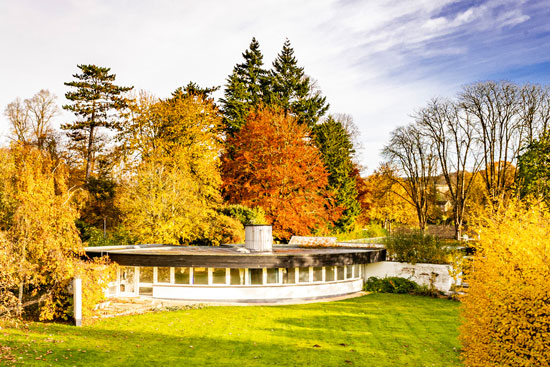 The house was designed back in the early 1960s, the work of architects Bicknell and Hamilton and with a distinctive shape and look that wasn't just about catching the eye. Although the end product certainly does.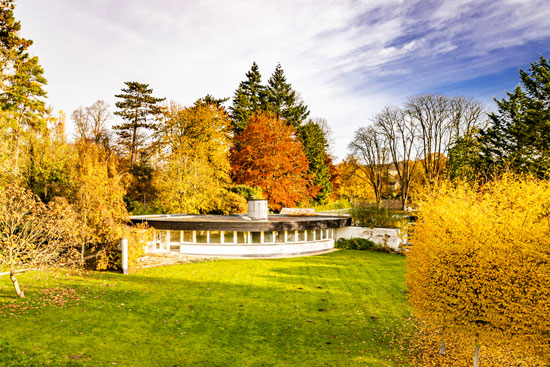 The curved/circular nature of this one was to maximise the southerly views and garden access. This means a lot of natural light during the day, aided by a skylight in the central hallway to boost the natural light further.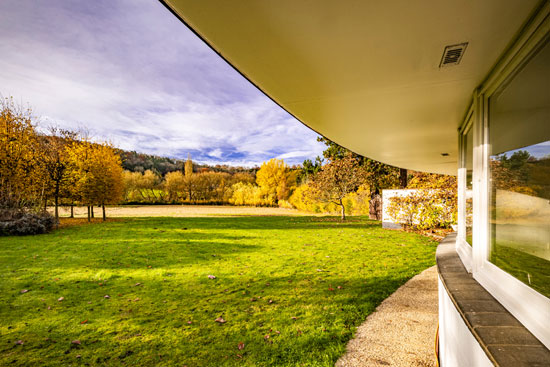 Of course, a circular house might have its own issues in terms of furnishing, but to be honest, not that many. A look around this one shows big, open spaces and a subtle curve that adds character rather than layout problems. I've always been fascinated by houses that go down this road and I only wish there were more out there.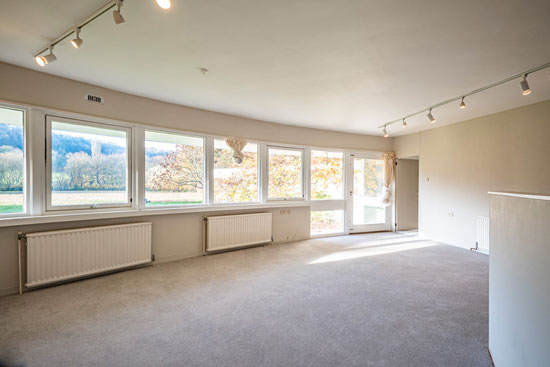 The architecture is largely unchanged, with some updates over the years such as an updated kitchen and bathroom areas. But nothing radical.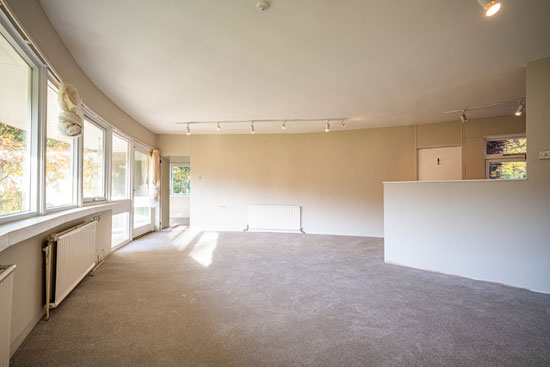 However, this wonderful piece of 1960s architecture is at something of a crossroads. The agent points out that the house has 'potential for further adaptation/enlargement' subject to the applicable planning permissions and with such a large plot (three acres) it might also be subject to redevelopment.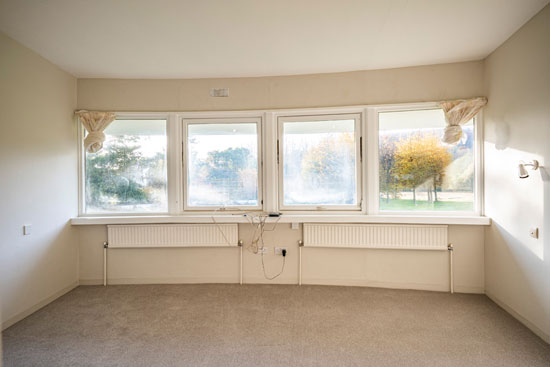 I am hoping someone sees the beauty in the existing house, as it is would be a great loss architecturally. But as ever, that will always be dictated by the market. Not everyone will fall for a design like this, but those who do love it will really love it. Here's hoping that person is out there and with access to the funds required to buy it and bring it back to its best.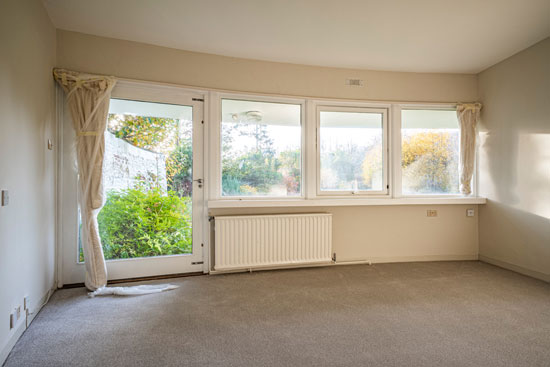 That's another issue as the house is looking pretty empty right now. as I said, the kitchen and bathroom look to have been updated but the rest of the house is something of a blank canvas.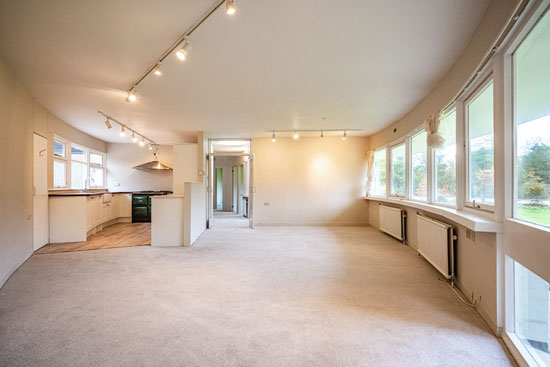 There right furnishings and fittings and some midcentury modern splashes of colour will transform this house and bring it back to its best. Just imagine sitting in your Eames Chair looking out through those windows over all of that wonderful land? That's the stuff of dreams.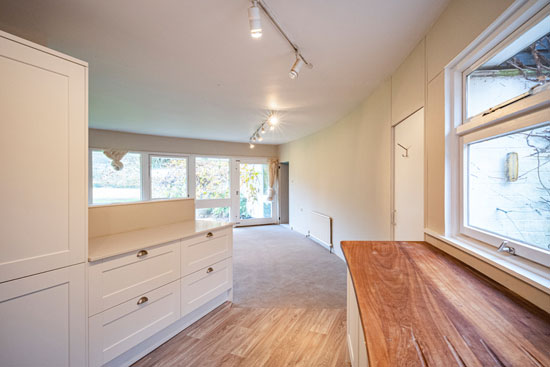 So much space too, both inside and out, with the former working well with modern living habits and tastes. Open space is popular and this house certainly offers that. What goes around comes around.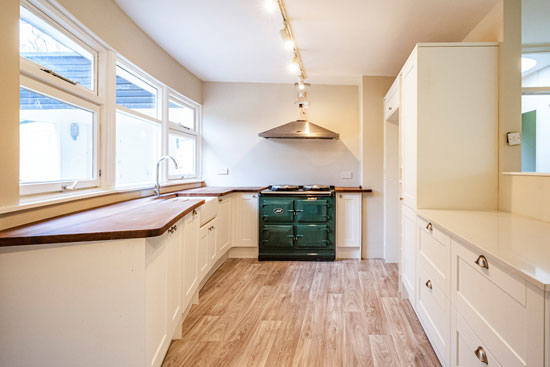 As for the layout, there is a reception hall with access to a cloakroom, coat cupboard, broom cupboard and boiler cupboard, as well as the dominant space within the house, which is the open dining and sitting room.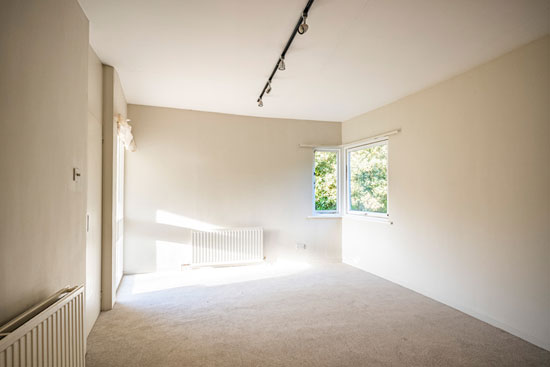 That also has access to the open kitchen area, as well as a connecting utility area.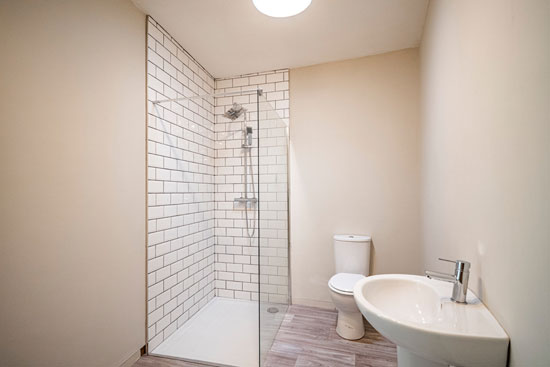 An inner hallway connects you to three bedrooms and the family bathroom, with the master bedroom and its en-suite shower room positioned to the other side of the house. So no shortage of internal space. But if you need more, there is more.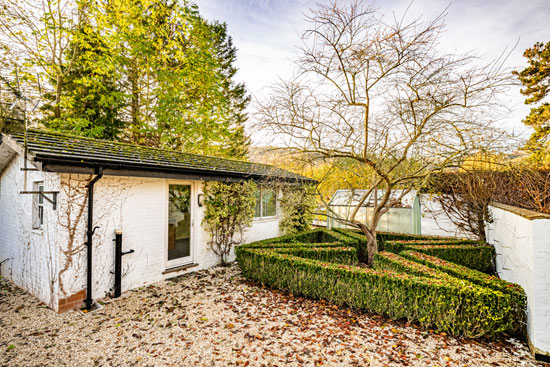 This house also has its own detached annexe with a kitchenette and shower room. Great for guests who fancy staying over. You might also have noticed the detached period greenhouse and potting shed, which is ideal if you love your gardening, but also another adaptable building.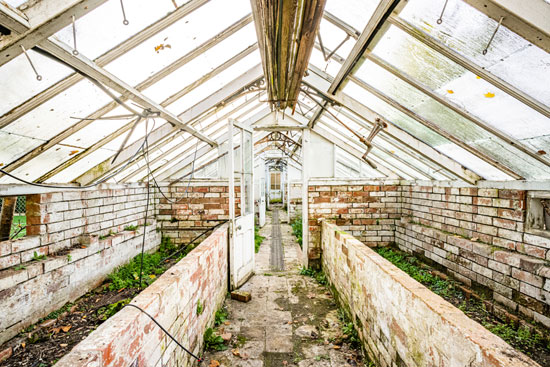 The grounds also hold another shed, as well as a tennis court and paddock, all with three acres of professionally landscaped gardens and grounds. Pretty much your own country estate, with a modernist gem set in the middle of it.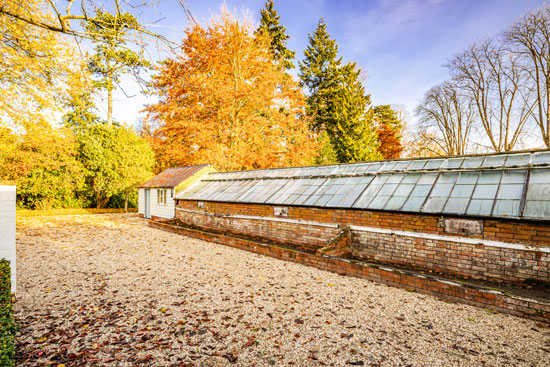 Of course, a desirable house in all that land in an equally desirable location isn't going to come cheap. If you want to put your own stamp on this early 1960s modern house then you are looking at something in the region of £2,000,000.
Images and details courtesy of Warmingham. For more details and to make an enquiry, please visit the website.