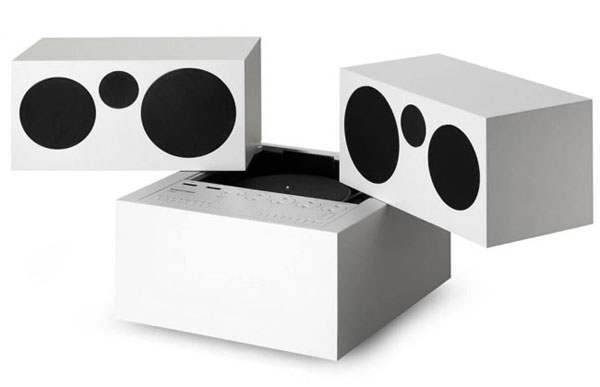 Now here's a treat. The 1970s Mario Bellini-designed Brionvega Totem audio system returns. But note it doesn't come cheap.
Nor should it. This is another high-quality reissue from Brionvega, following on from another iconic piece of home audio. You might recall the 1960s Brionvega Radiofonografo record player returning as a limited edition, as well as a more recent numbered edition.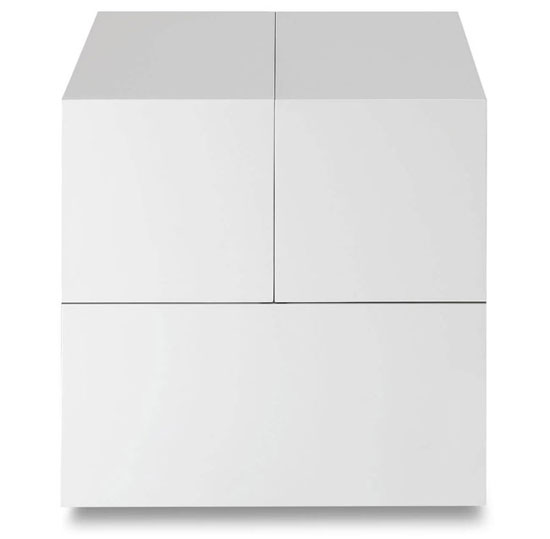 If you love the 1960s and want David Bowie's hi-fi system of choice, check those out. But if you have a thing for the 1970s and particularly space-age design, then you might prefer something like the Totem (aka the rr231) in your home.
Like the Radiofonografo, this is very much the collector's piece, with each one handmade by a specialist team. Nothing mass-produced here. But not something good to look at. The Totem is very much a piece of high-end audio for the 21st-century. Especially after the resurgence of vinyl.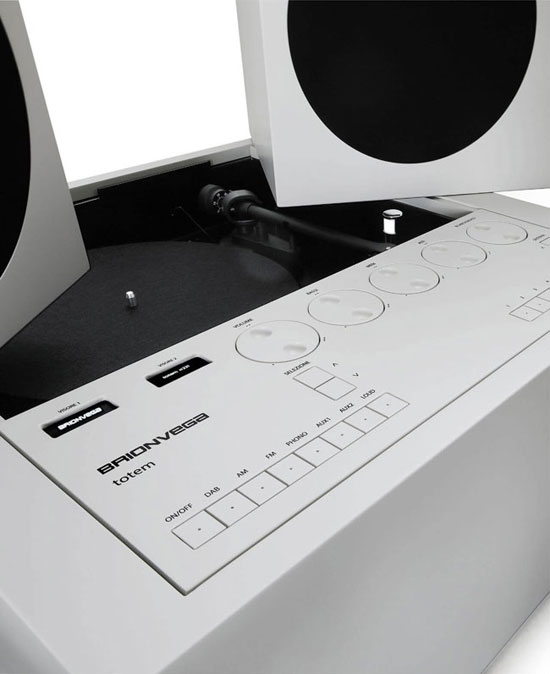 But it is a statement of the past, with this unit dating back to 1971 (would you believe) and as such, this is a 50th-anniversary reissue. Like the Radiofonografo, this is a modular design that is able to be an open audio system when in use or something more compact when it isn't.
When folded down, this is pretty much a cube and barely like any audio system before or after. Brionvega sees it as a piece of 'modern art' and it is hard to disagree. A real statement piece. But for me, this needs to be opened up and used. It looks every bit as good.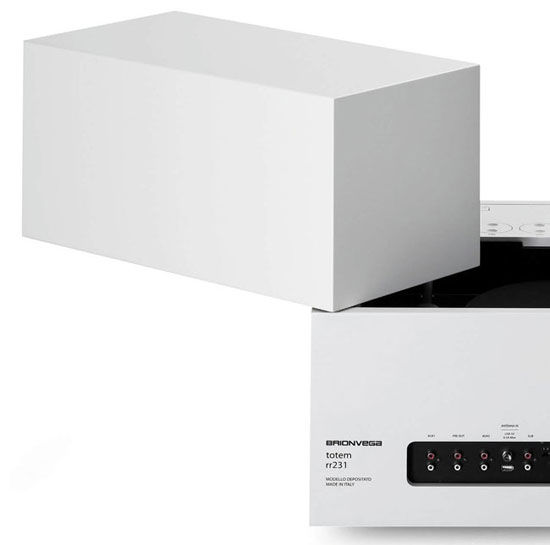 Opening it up is something of a ritual, swinging out the speakers to either side. Or you can remove them completely for a more expansive sound. Each speaker is equipped with a 2-and-a-half-way speaker system (one mechanical reflex loading woofer, one mid-woofer and one tweeter).
The player itself is a very cool thing too. And now it isn't just a retro piece, it has adapted to the modern era.
The new Totem has AM and FM radio as it did in the past but is now joined by DAB+ reception. It also has a ProJect turntable with Ortofon cartridge within that handmade wooden cabinet. Other features include a 125W + 125W self-limited amplifier, line inputs for external sources, a headphone connector and Bluetooth connectivity so you can stream audio via the system, with the Totem incorporating both aptX HD and a standalone TI PCM converter.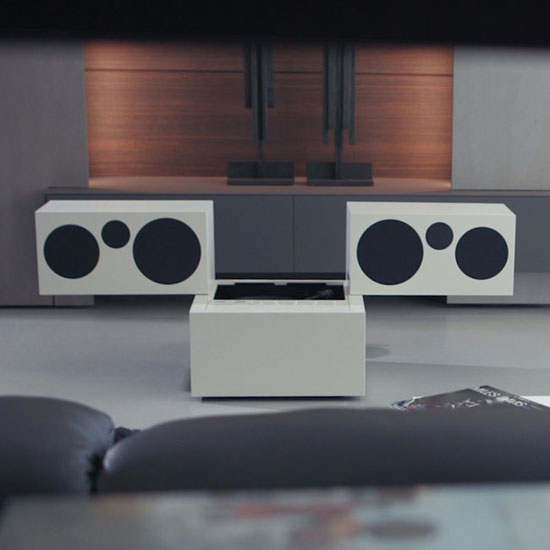 So play your vinyl and listen to the radio as originally designed. or you can stream your music to it and enjoy some DAB reception too. Old meets new.
Want one? I would love one of these in my home, but that's unlikely to happen anytime soon with an asking price of €15,000. I know, but we can dream.
You can buy one at the Brionvega website
(Note that I independently select any products featured – if you buy from one of the links, I may earn a commission).
Via Retro To Go