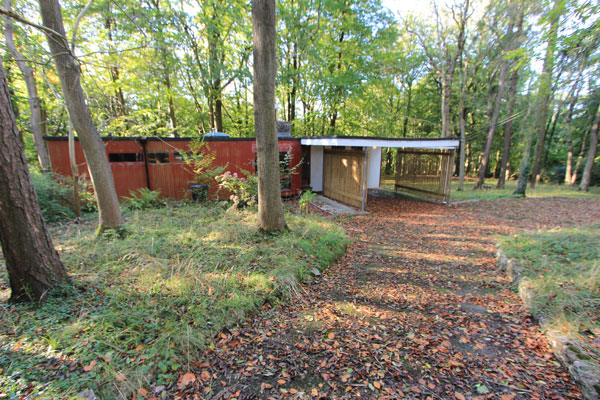 A very rare find. This amazing untouched 1950s midcentury modern house in Clapton in Gordano, Bristol is going up for auction.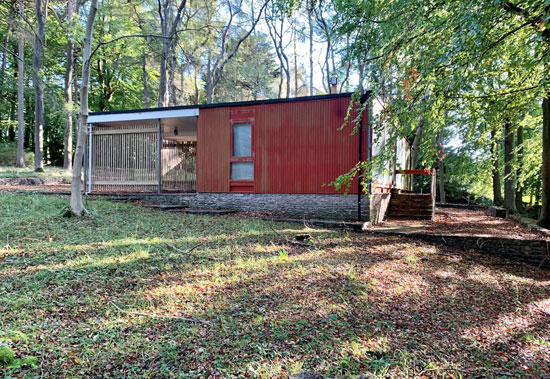 I know this one will be massively popular. After all, it ticks all the boxes. Interesting architecture, great location, large plot and bags of original period details. This is pretty much the dream for anyone with a love of midcentury modern and modernist architecture.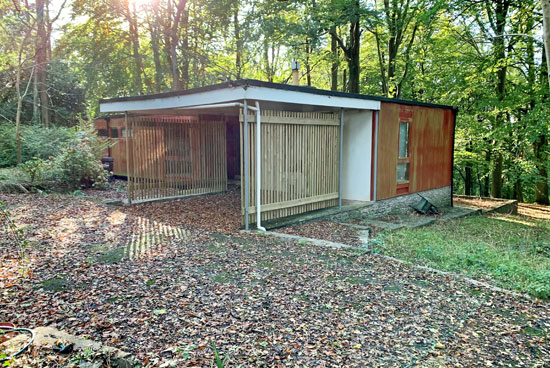 Also, this is up for auction. So there is also a chance of a bargain. That's not guaranteed, especially in light of expected interest. But everyone loves the excitement of an auction.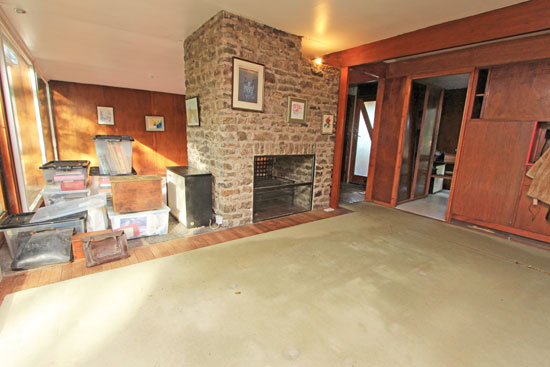 Although it isn't as exciting as seeing this house go on the market. If I had told you it was a midcentury modern time capsule in the US, you would probably have believed me. But no. This is a house on one of the most desirable roads in the Bristol area, so only a short distance from the buzz of the city.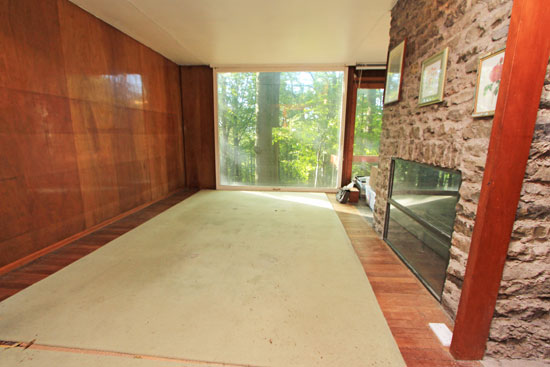 The house dates back to the 1950s, a timber-framed property set in woodland that covers something like five acres. Yes, you get all that open country too. it sits on the private no-through road of Cadbury Camp Lane in Clapton-in-Gordano.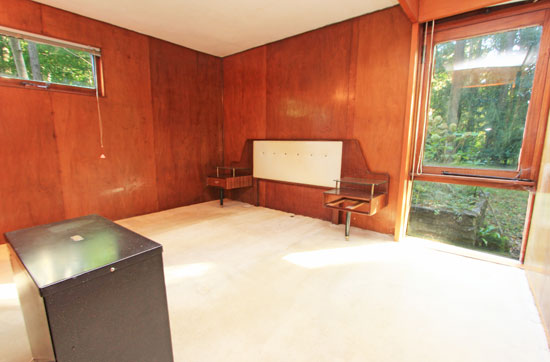 The existing house is pretty much untouched since its construction and as such, offers a fantastic opportunity for someone to bring it back to life. Of course, someone could get planning to create a larger and different house. But I'm hopeful that someone sees the appeal in the original house and its period details. This is such a rare find that you would hope preservation wins out.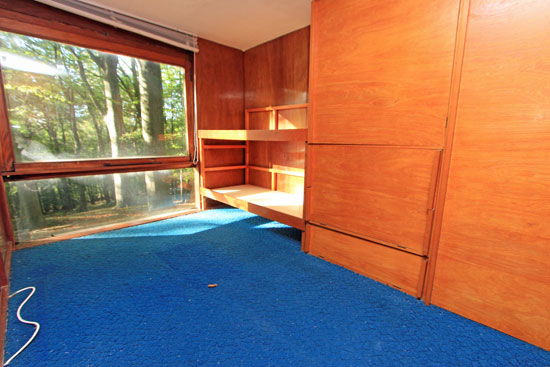 Much to preserve too. That midcentury modern architecture for one, which is rare for the area. Both inside and outside are likely to need work. But the bones of something amazing are still here.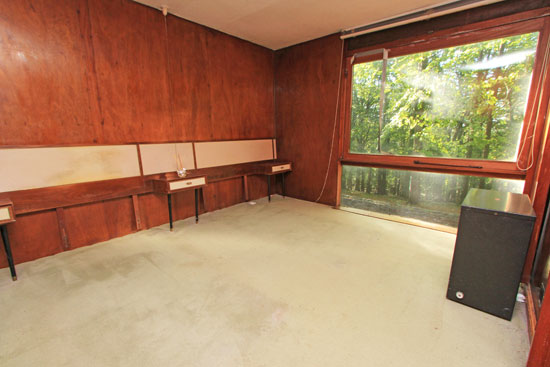 The single-storey construction still has a presence sat within the woods and the interior doesn't disappoint either. Large windows, open-plan living, wood-clad walls, stone detail and built-in fixtures and furnishings are on show as you enter, providing the backbone of any renovation.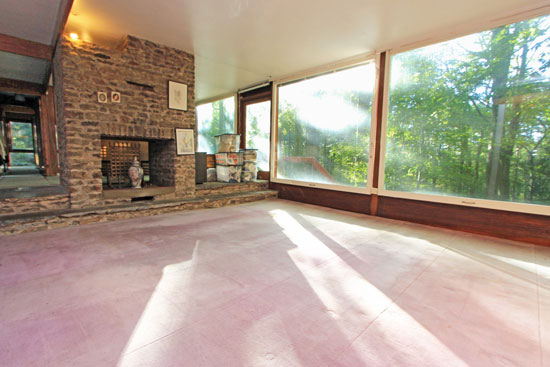 But no one is pretending this is just a lick of paint and away you go. This is a full-on renovation project and in light of the age, there might be added work required once a survey has been carried out. But that's something for you to look into before the auction.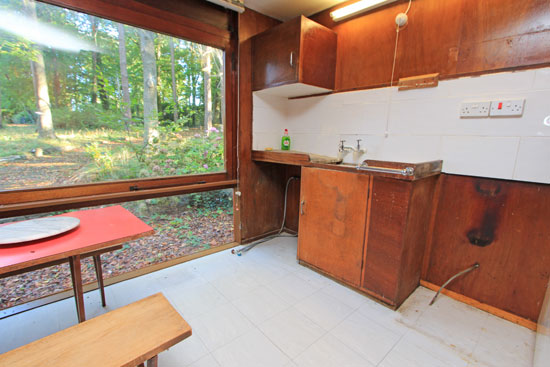 Regardless of that, this is a house that lends itself well to the 21st century. This style is still hot right now and with the right upgrades and finish, this is still a modern house in this century as much as it was the last.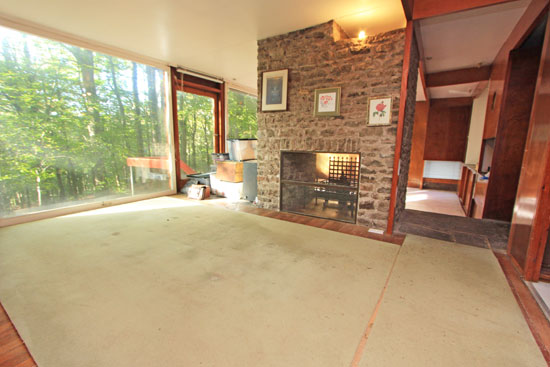 As for the layout, that's made up of an entrance hall leading to a split-level living room and dining room, which are separated by that lovely feature stone fireplace.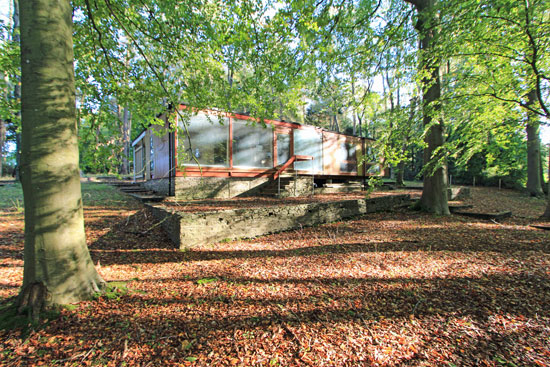 Both the living room and dining room have those full height/width panoramic windows, which mean stunning views into the woodland to the south. A great sight each and every morning.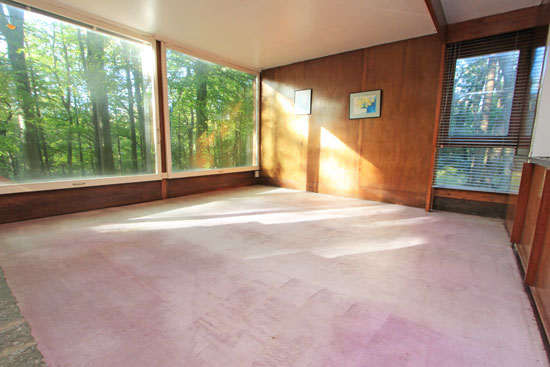 Opposite the dining room is a kitchen with its original fitted units and adjacent to this is a bathroom and separate WC.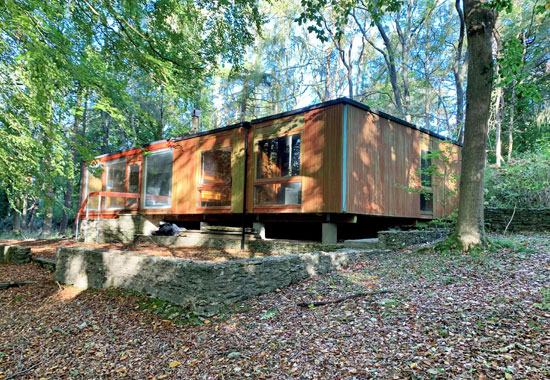 There are also three 'good-sized' bedrooms, two of which also benefit from full height windows to the rear of the property. That's pretty much it, outside of a stone-built terrace. All perfectly preserved for over 60 years.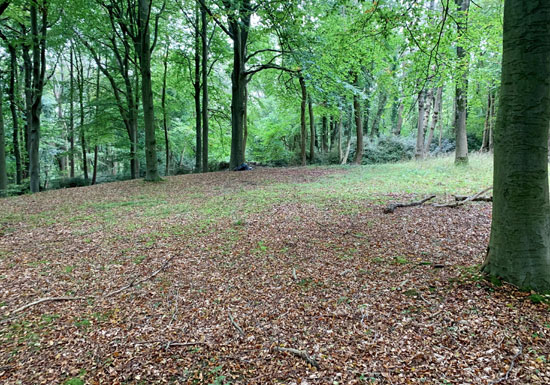 That's part of the story, but the outside space is just as much of a talking point. The property is approached via a dual entrance sweeping driveway leading to a large, covered carport.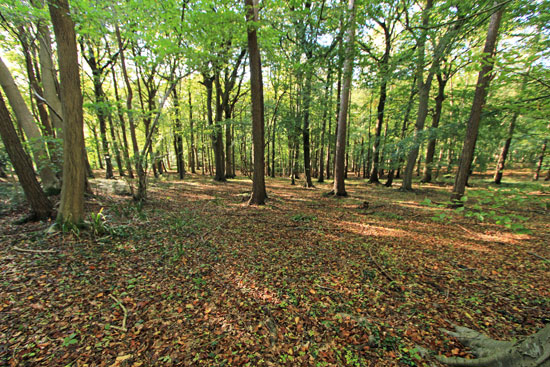 And then there are the trees. The house is nestled within all of that woodland, which extends to something like five acres overall. Your very own bit of forestry and an escape from the busy world beyond.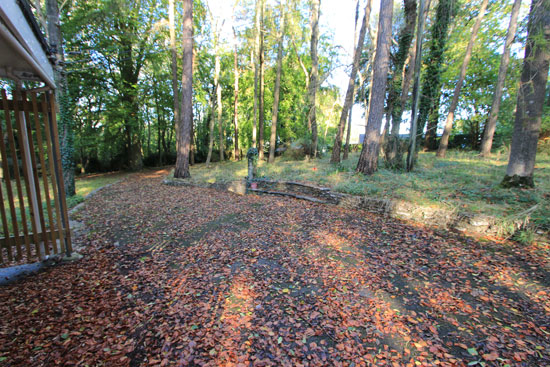 As I said, there are planning options here if you speak to the council, but you would hope that someone sees the merit of a period house such as this on the outskirts of Bristol.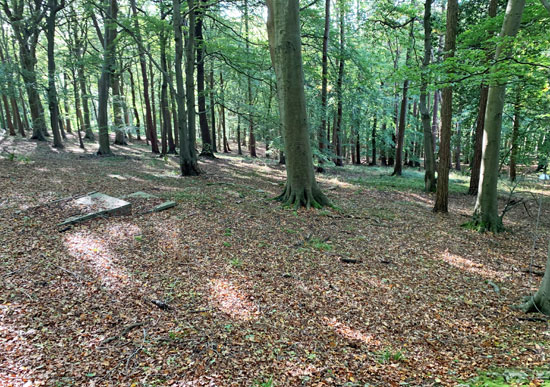 If that's you, then you'll want to know all about buying it. First off, the guide price for this house is £450,000 and secondly, this is being sold via public auction on Thursday 9th December 2021.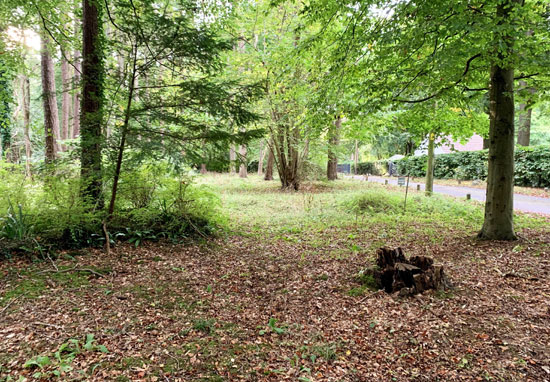 The auction will be held online via live video stream with buyers able to bid via telephone, online or by submitting a proxy bid. However, you will need to register in advance with the agent. All details for the sale are on the agent's site and if you are interested, good luck bidding.
Images and details courtesy of Maggs & Allen. For more details and to make an enquiry, please visit the website.