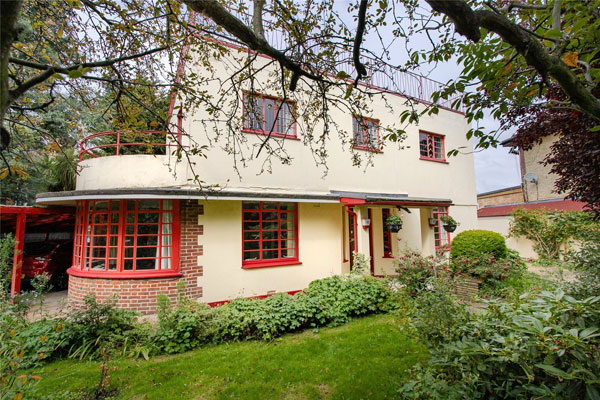 This 1930s Kemp and Tasker art deco house in London SE24 is on the market for the first time since 1956. Plenty of period details, of course.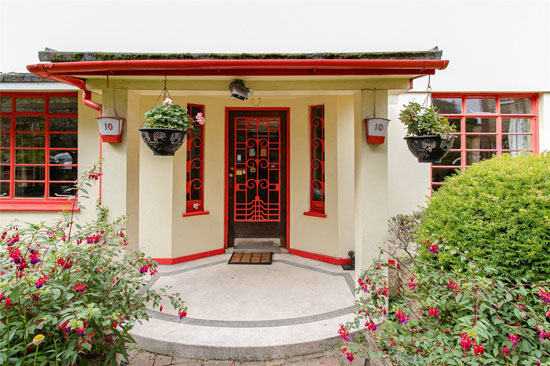 It's an incredibly rare find. Yes, there are a number of art deco houses in the London area, but the vast majority have been altered or updated over the years. Not this one.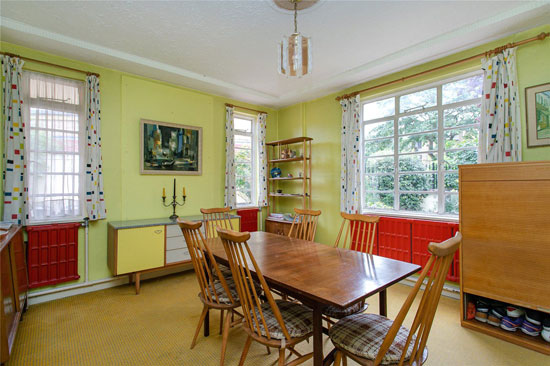 This 1930s Kemp and Tasker design has been owned by the same family since 1956, which is, in part, why this house has been so well-preserved over the years. If you love the 1930s or art deco design, you really need to consider this one. You might not have the chance to buy a house with this level of originality in this area again.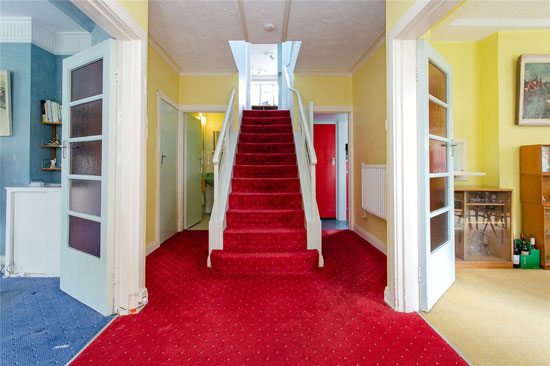 Kemp and Tasker are perhaps best known for their cinema designs, but they also did houses, including this one of course. Back in 1934, a Kemp and Tasker house design won the Daily Mail's Ideal House Competition, with the finished build temporarily constructed at Olympia in the 'Village of Tomorrow' at the Ideal Home Show.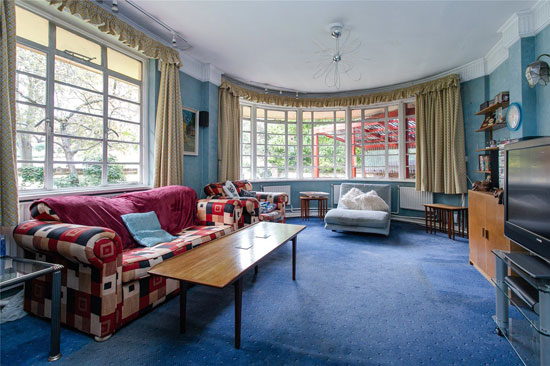 It was advertised that it could be 'built to order' anywhere and three known examples of such builds exist, including this one. I have no idea if the others are still around, but I suspect neither will be preserved as well as this house.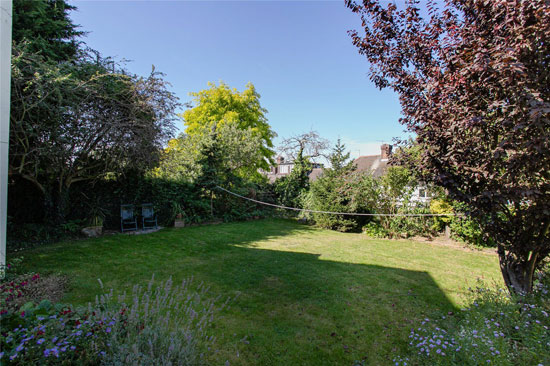 There are two ways to go with this one. You can run with the period details and update appropriately to turn it into a family home with character. Or you can update more widely, keeping the art deco exterior and matching it up with a more contemporary finish within. Personally, I would go with the former, but at the end of the day, it's your call.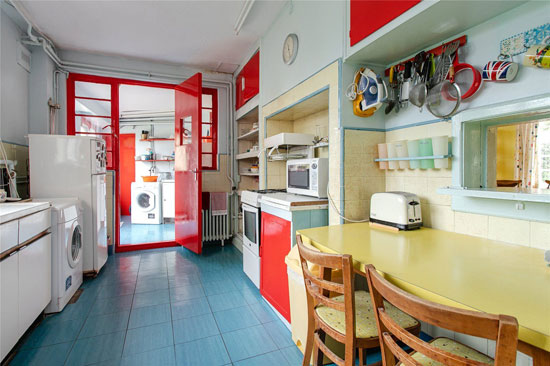 However, it does need some updating. I love the original details in this one but it does need some work. The agent points out that this is the perfect opportunity to 'breathe new life into a well-loved family home to create something really special' which pretty much sums it up.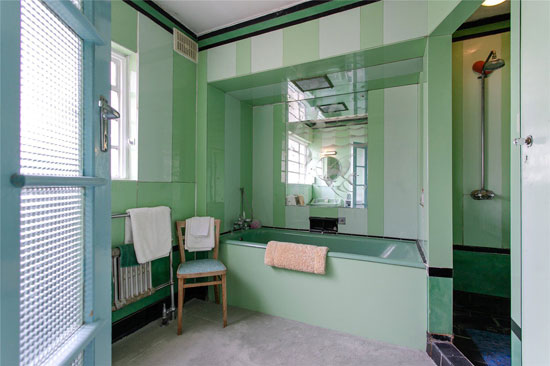 Talking of originality, we have to start with the architecture itself. The straight lines and curves, the terraces with views over London, and the wonderful entrance area.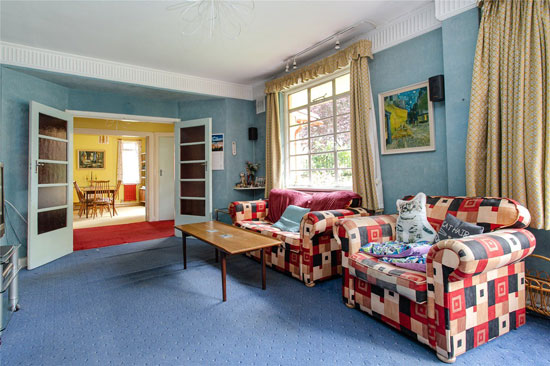 Once inside (as well as outside), you can see those wonderful Crittall windows, the highlight of which is that large cried window in the lounge. Of course, there's also the iron staircase, a rarely-seen original bathroom, and the original hardwood flooring (preserved beneath the existing carpets). It's the basis for a very special house, but one that will need some kind of investment to bring it back to its best.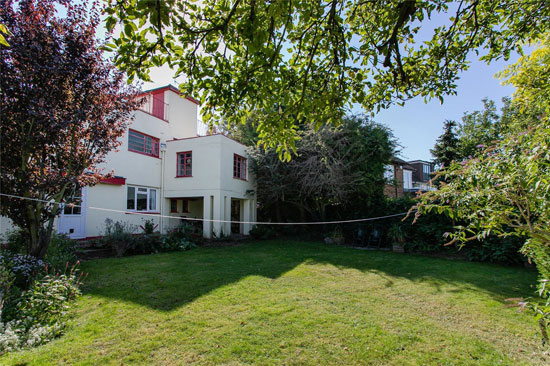 A good amount of space within the house too. The two reception rooms are particularly worthy of a mention. The original sales brochure described the ground floor as having the option of combining the two reception rooms with the hall to create a 40 ft. ballroom, enhanced by the wooden floor throughout, which is thought to be maple. If you are having a party, it's a great space.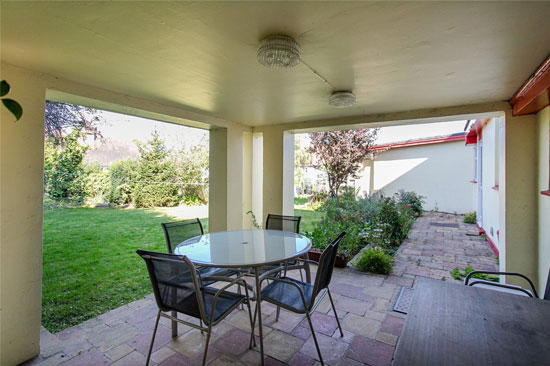 There are three reception rooms in total if you include the study (with full-length windows views over the garden), as well as five bedrooms, a sizeable kitchen, and utility with what looks like some original cabinetry, that amazing 1930s bathrooms and two WCs.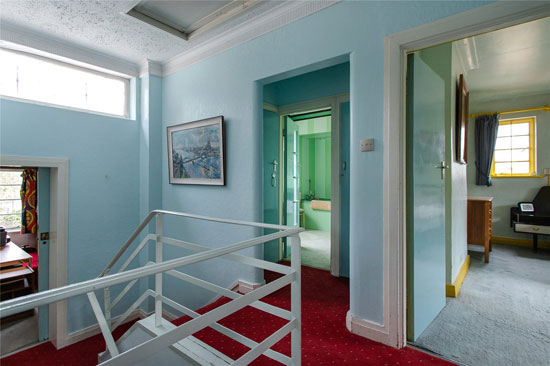 Note also the terraces, particularly the roof terrace, which also has an additional room, currently housing the water tank and additional storage.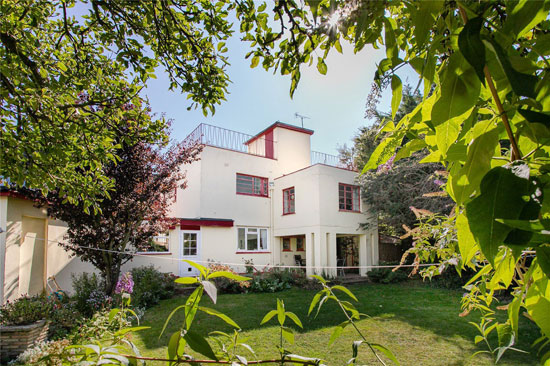 If that's not enough, you get a garage, off-street parking on both sides of the house, and a wraparound garden. A substantial and private garden too judging by the photos.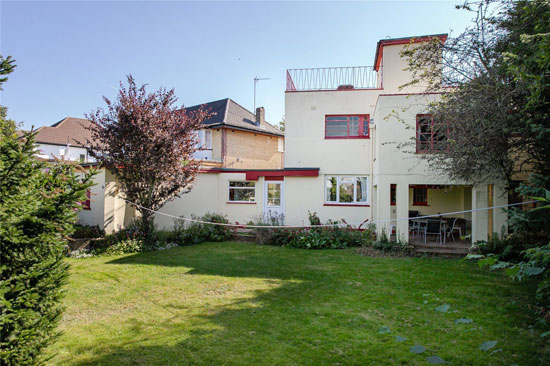 I know this one will generate a lot of interest and for good reasons. Location and originality for a start, but also because of the potential in this house. With the right upgrades, this will be a very special and characterful home for someone.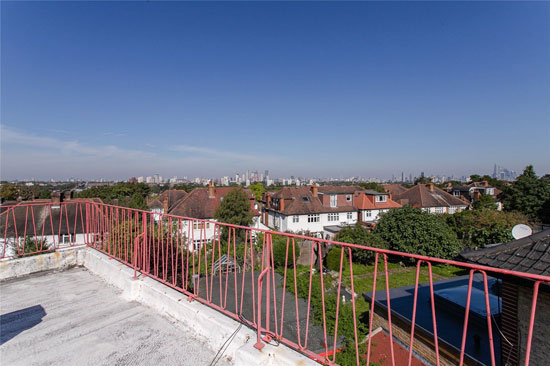 But it does come at a price. You will need something in the region of £1,750,000 to secure this one.
Images and details courtesy of Hamptons. For more details and to make an enquiry, please visit the website.