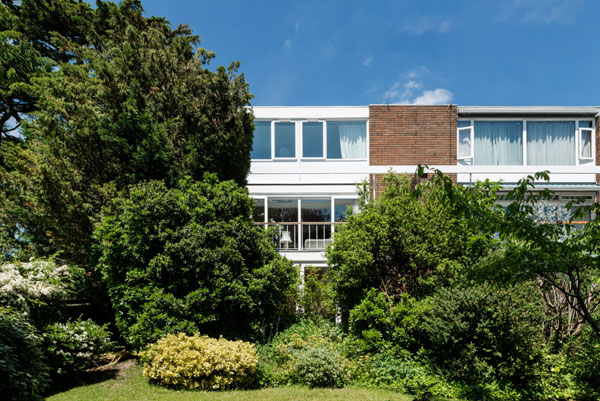 Most of these houses have been renovated or upgraded by now. But this 1960s midcentury modern house in London SW20 has remained original.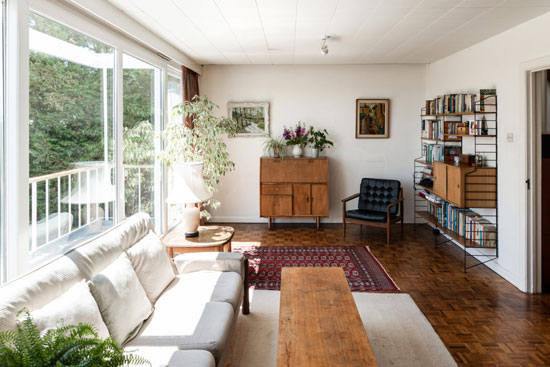 That's the big pull here. To be honest, I would probably have featured it if the house had been updated. But the fact that so little has changed in over 60 years rally does seal the deal.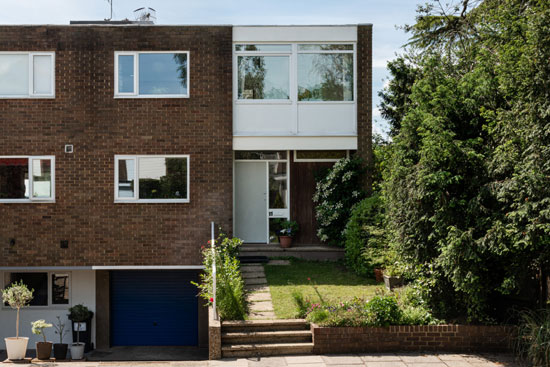 Location is likely to appeal too. This is a sought-after spot, with this house on Cottenham Place well located for the green spaces of Wimbledon and Putney Commons, as well as Richmond Park, which is a little further away. Just a 15-minute walk to Raynes Park Station too.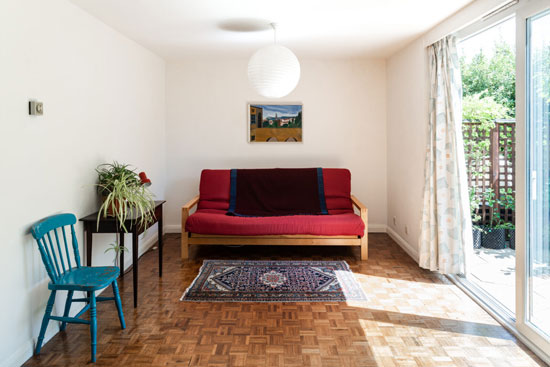 All of that and a time capsule of the 1960s. A midcentury modern house on Cottenham Place, which is also known as the Copse Hill estate and described by the agent as 'thoughtful, early 1960s developments that were inspired by the success of Eric Lyons' Span estates'.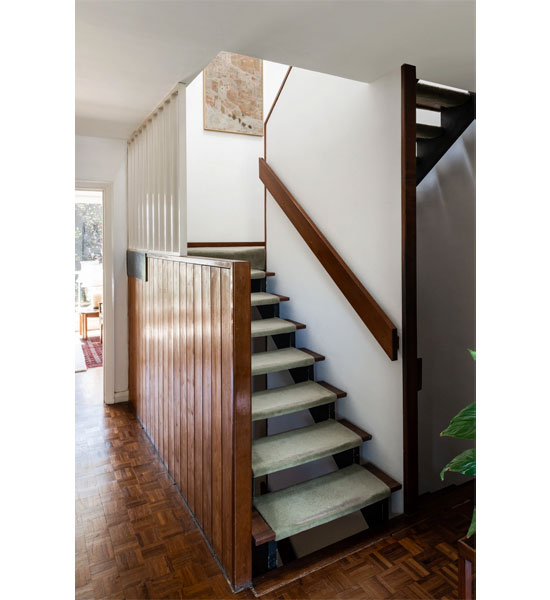 Like Span developments, the houses here are all about good, modern and functional design with the setting as important as the architecture. You really wouldn't get this amount of green space around a development in the 21st century.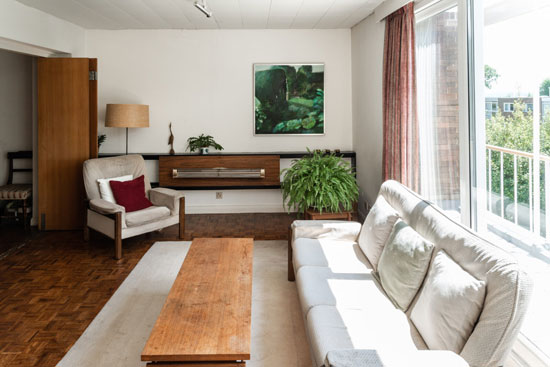 That's not because they were exclusive, architect-designed houses. Far from it. The development was the work of Wimpey Homes. It was just a different era and perhaps a time when the land was less of a commodity.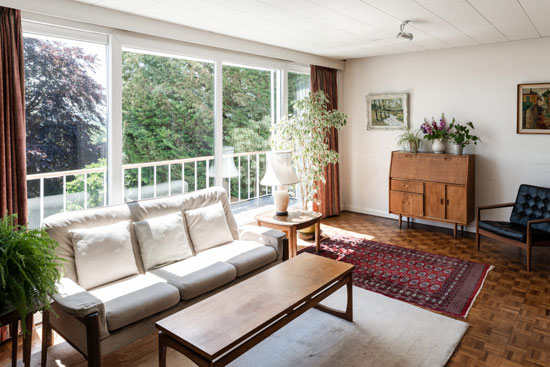 It was a design and a development the current owners fell in love with over 50 years ago and have lived in ever since. It is now on the market, pretty much untouched and as such, both a time capsule and a renovation project.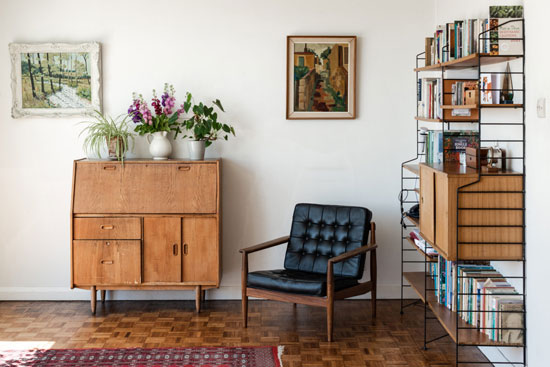 Of course, that is a massive plus point. Still having original fixtures and fittings in place is pretty much the dream for many fans of the midcentury modern era. Yes, it needs some work, but this is a great starting point to create a very special house.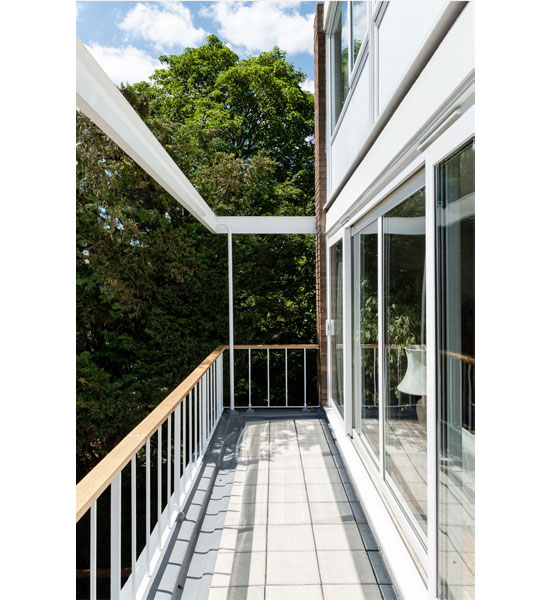 The house sits at the end of the terrace, among the estate's wonderful communal gardens, with a south-facing balcony and patio garden to take in the surroundings.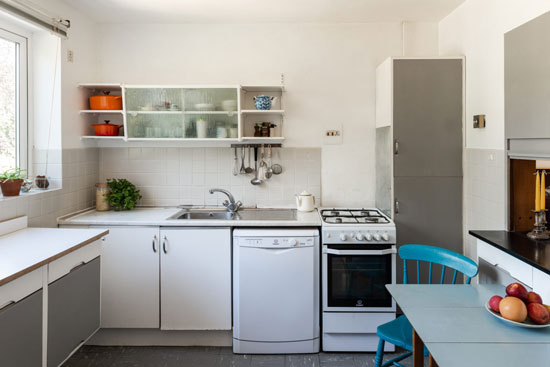 A private drive leads down to the lower ground floor internal garage. There is a secondary front door also at this level that leads to a utility room with its original fixtures, a storeroom and what's described as a 'wonderfully bright' hobby room, which could be converted into a fourth bedroom. Whatever you use it for, the room has sliding doors that open directly onto the garden.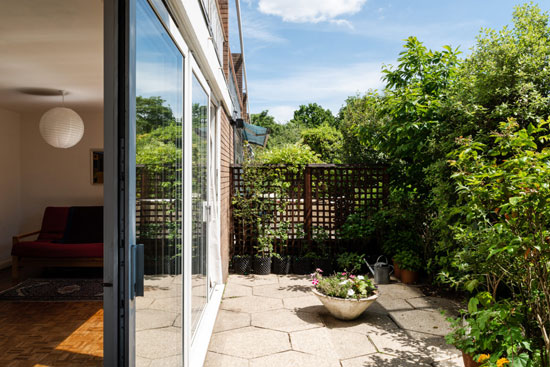 The main entrance to the house is at the raised ground floor level, where five finger parquet runs underfoot and an open-tread staircase connects the three levels. Both of which need to be preserved.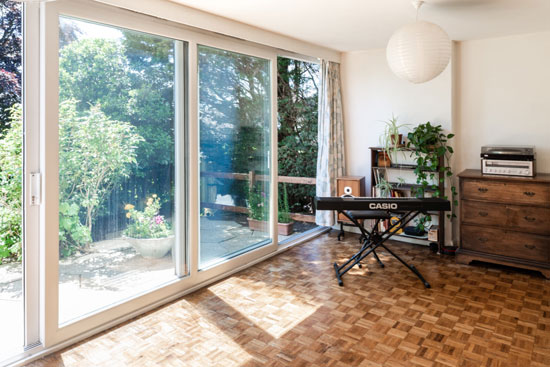 To the left is the kitchen, which still has its original lino flooring and joinery, as well as a hatch into the dining room. Yes, it needs an update, but again, some preservation work too.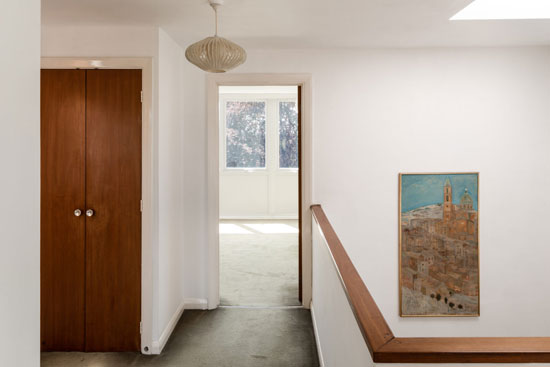 The living room at the rear of the house still boasts a 1960s fire surround, and sliding doors that open onto the balcony, which has recently been restored.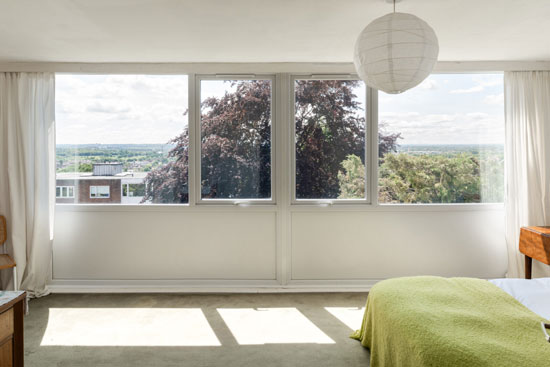 Head up the stairs and there are three bedrooms, the largest of which has a bank of full-width windows for some great views, as well as an en-suite bathroom.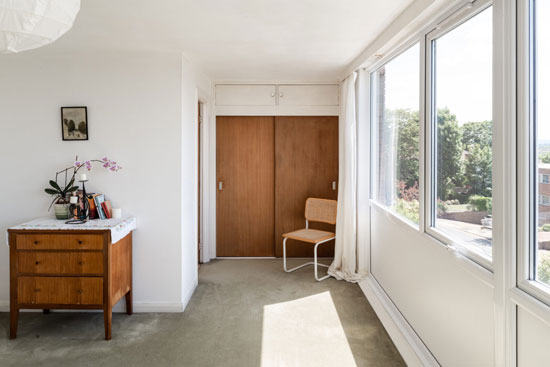 The other two bedrooms and the family bathroom are off the central hallway. The bathroom still has its original tiling and again, might be a feature you want to work with rather than rip out. Yes, you might need to update the bathroom, but you probably don't need to gut it.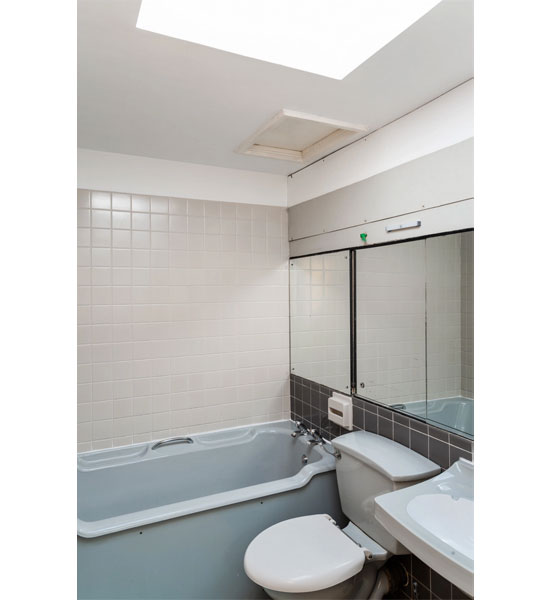 As I said, a balcony and a patio garden for outside space, p[us access to all of that communal space too. There's a reason why the owners decided not to move from here.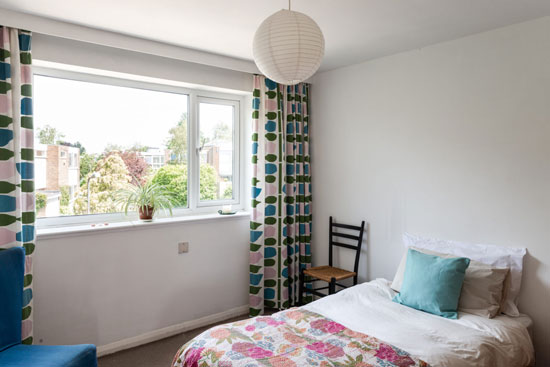 But now they have and if you want to be the next occupiers, the house is up for sale for £1,100,000.
Images and details courtesy of The Modern House. For more details and to make an enquiry, please visit the website.