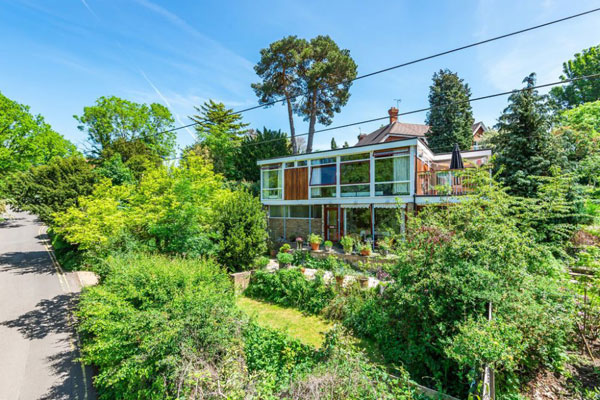 Looking for a good news story today? Have a look at this 1960s Roy Hickman modern house in Keston, Kent, which has undergone a lovely restoration.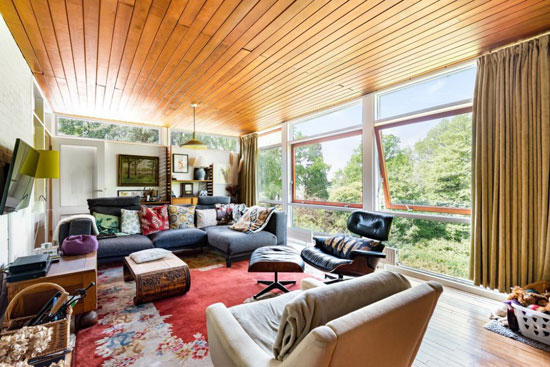 It's a good news story because this house was featured in a rather dilapidated state back in 2012. Have a look at it if you want to see the starting point for this renovation.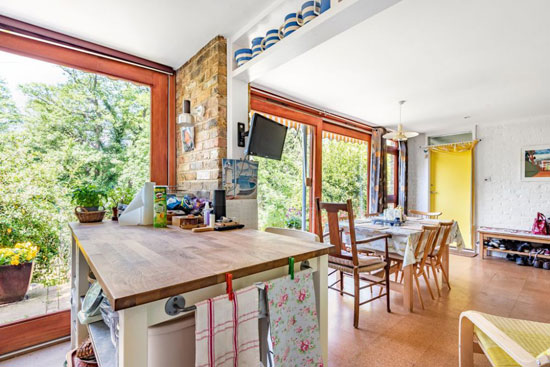 Yes, a renovation. This one wasn't consigned to history, it was picked up by a WowHaus reader, who then spent over a year restoring it to its best and extending it. The end result is what you see now.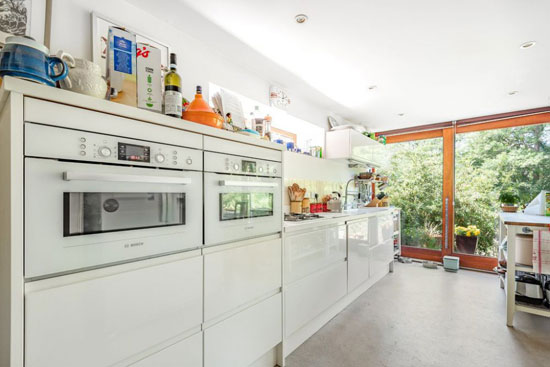 Looking at those old pictures you do appreciate the extensive work that was undertaken in terms of preserving the house and the details. According to the seller, every door handle, window latch, hinge and light fitting were kept in place. Even the original letterbox.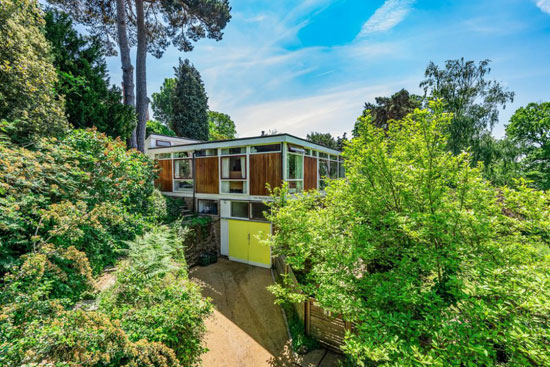 Sadly, some light fittings 'just disintegrated' but the vast majority survived and have been given a new lease of life with some rewiring. This isn't a time capsule, but it's an incredibly well-preserved 1960s house updated for the 21st century.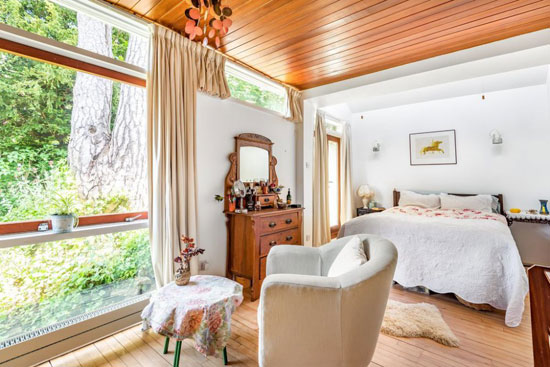 It's also one of four adjacent houses built around the turn of the 1960s, with this one occupying an elevated plot that offers some excellent views from the heavily glazed upper floor.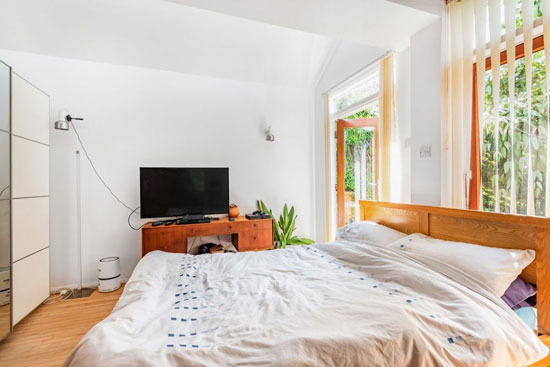 That's a selling point, along with the architecture, the setting and the upper roof terrace, which is likely to be a dream of a feature in the kind of weather we are currently experiencing.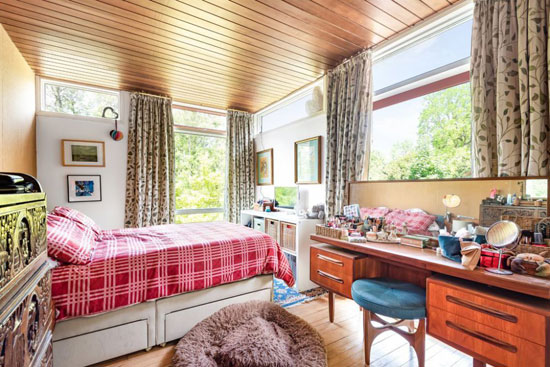 Inside is something of a dream too. I mentioned the glazing, which floods the house with natural light, but is also packed with those original details and course, the wooden floors, exposed brick and wood-clad ceilings. A lovely flow through the house too.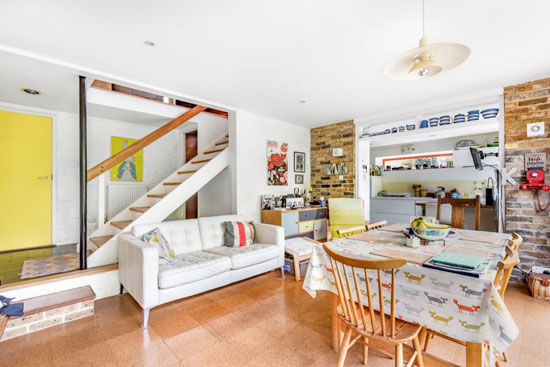 Of course, the kitchen has been updated from the one you might recall from the previous listing, but it's a modern affair that works well in this 1960s modern house.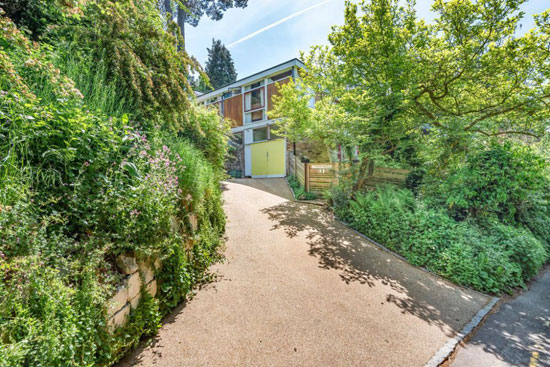 It's one of the few upgrades (along with a partially updated bathroom), outside of furniture, built-in storage and some of the fittings. As I said earlier, this is all about renovation and restoration of what was already here, all of which has come up a treat. I always despair when I see houses like this knocked down or ripped apart.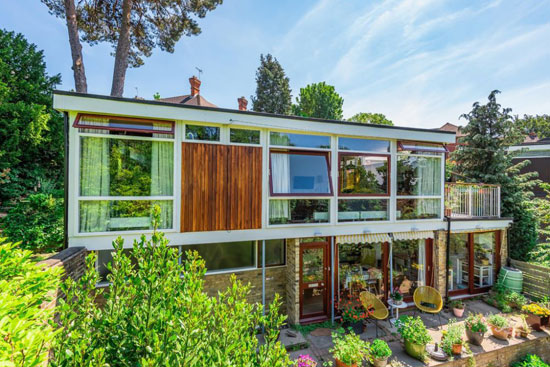 When done well, they are as contemporary and eye-catching as any modern build you might encounter on the market. It's all about the attention to detail and everything here, from the feature wood finish on the exterior to the internal staircase, have been restored to their best – and probably for less than replacing with something modern.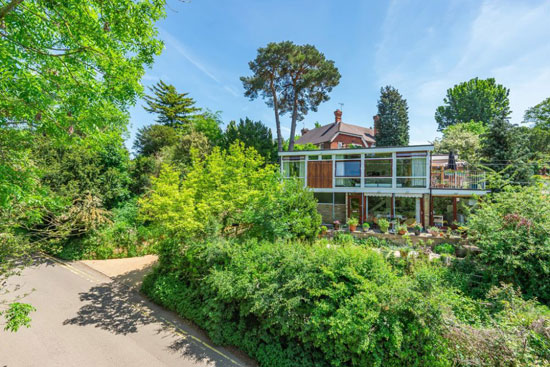 There's a lot of living space in this one too. The ground floor is where you will access the house, as well as accessing the dining room and kitchen, along with a downstairs WC and the staircase up.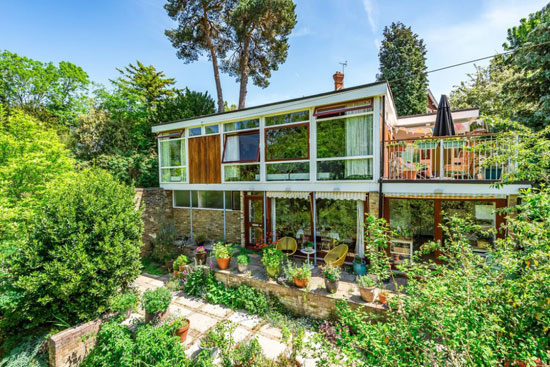 Note that there is also a garage on this floor, along with the utility and access to the cellar.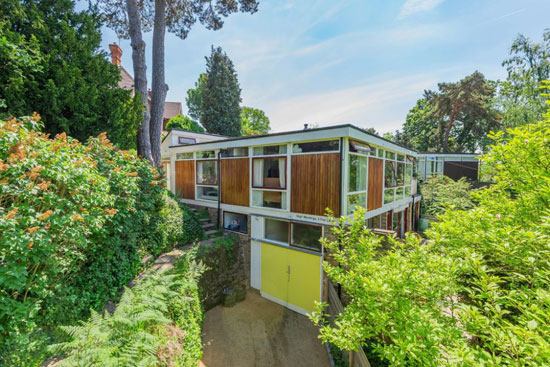 If you head upstairs to the first floor you will find the main sitting room, as well as a hallway space, four bedrooms, the family bathroom, and access to the roof terrace area.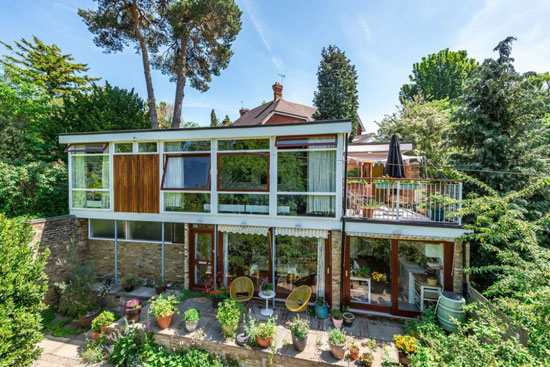 There's also a good amount of garden with this one too, with outdoor space designed for privacy and a good amount of patio space if you fancy some kind of gathering.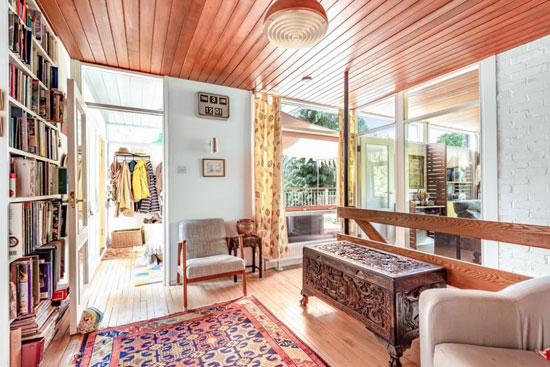 Yes, it's a lovely house and one that has just gone up for sale. If you fancy this as your next house, this modern design in Keston has a guide price of £1,100,000.
Images and details courtesy of JDM. For more details and to make an enquiry, please visit the website.