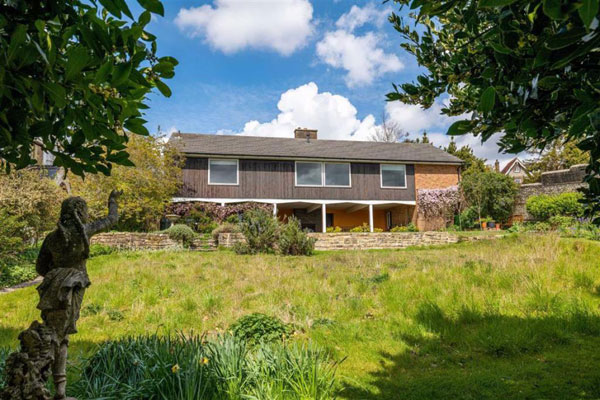 Both location and architecture are big selling points of this 1960s Wycliffe Stutchbury midcentury modern house in Lewes, East Sussex.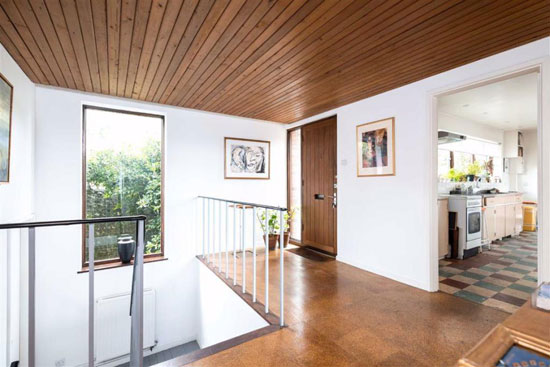 This isn't a time capsule of the era. This is a house that has been carefully updated through the decades. Architectural integrity intact but updated where necessary for the modern era.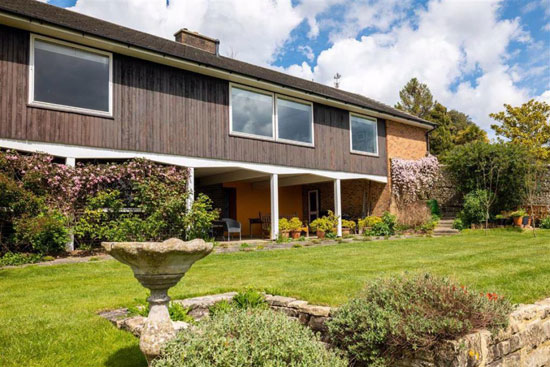 It also has that amazing location too, with a 'generous' rear garden and some lovely panoramic views over the town and the South Downs beyond. A great sight to welcome you each morning.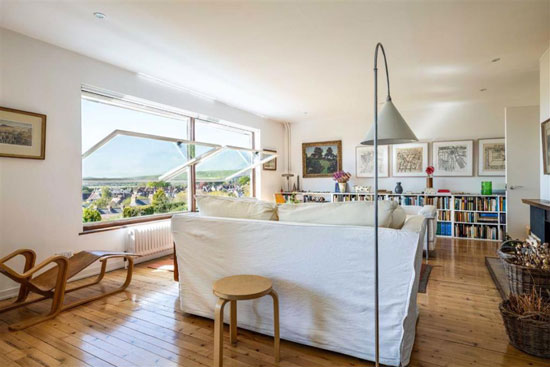 But for me, it is the architecture that sells this one. A modern house very much of its era, but with a design that has aged well. There's something of a contemporary feel about this one – and it's not just down to the updates. It's mainly about great design.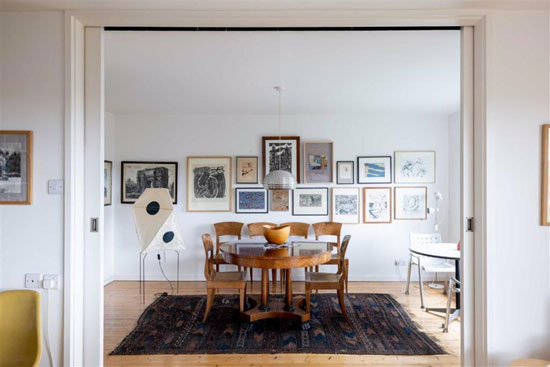 Love the wood and brick exterior, as well as the covered outdoor space, which is both appealing to the eye as well as very practical for the uncertain British weather. It hints at what is behind the front door.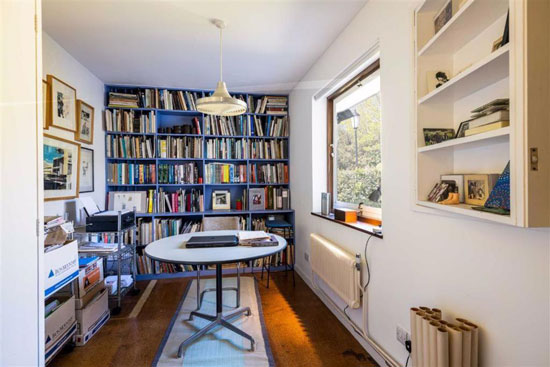 That's an interior that has been sympathetically updated by (presumably) the current owners, maintaining key details whilst upgrading elsewhere, creating a finish that's both modern and characterful.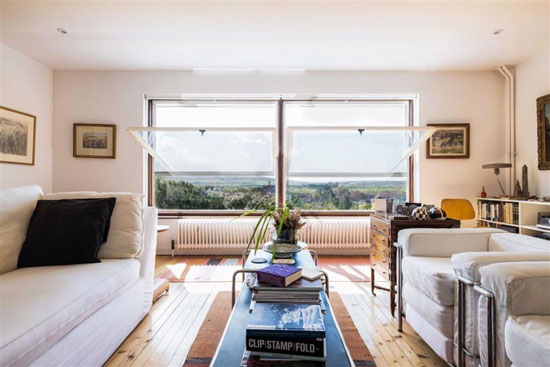 Details that jump out include original hardwood flooring, feature windows, internal sliding doors, the original restored fireplace, wooden ceilings and the original staircase. Love the vintage radiators in here too, as well as the bright, fairly open living space too. This one is immaculate.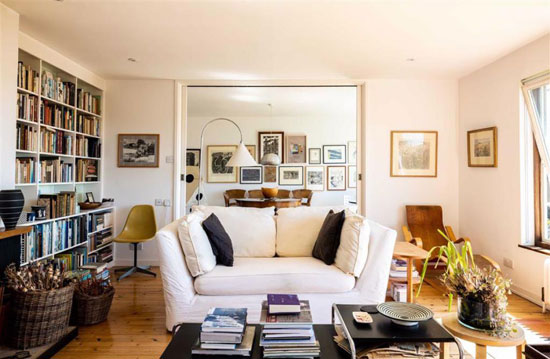 It's also quite a large place too, offering something in the region of 1,642 sq.ft. of living space.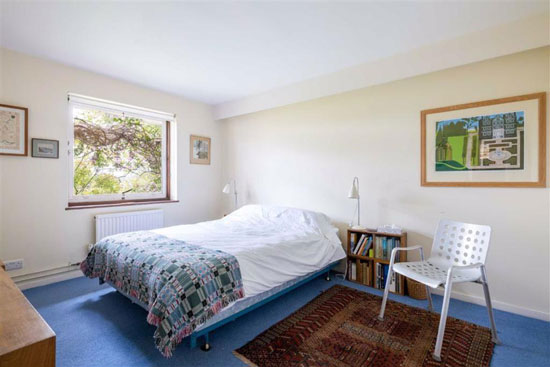 The front door opens to an impressive entrance hall on the upper floor that has plenty of natural light from one of many feature windows throughout the house.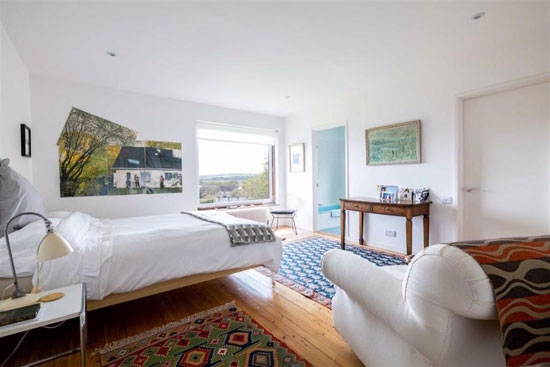 A door leads to the galley-style kitchen, which also includes a larder. From the kitchen, there is both external access to the garage and steps leading to the garden and direct access to the dining room.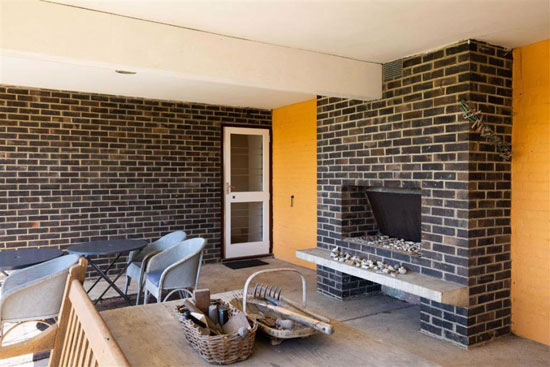 That dining room is open-plan with the living room, with full-height, sliding doors that can be used to separate these two areas if you need to.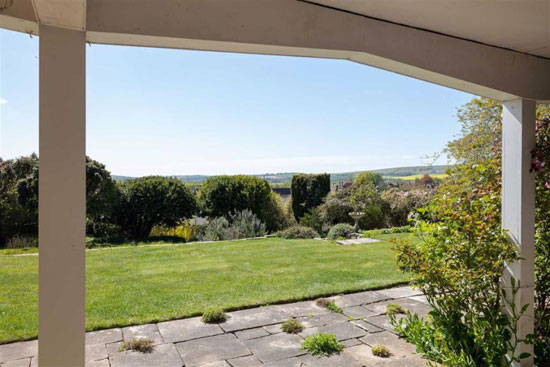 In terms of the living room, that's a particularly light space, the result of two feature windows extending almost the full height of the south exterior wall and offering great views over the garden and beyond. That original fireplace can also be found here too.
The first of the bedrooms is described as a 'generous double' and again offering both natural light and great views. It also has an en-suite with the original sunken bath, plus a separate dressing room.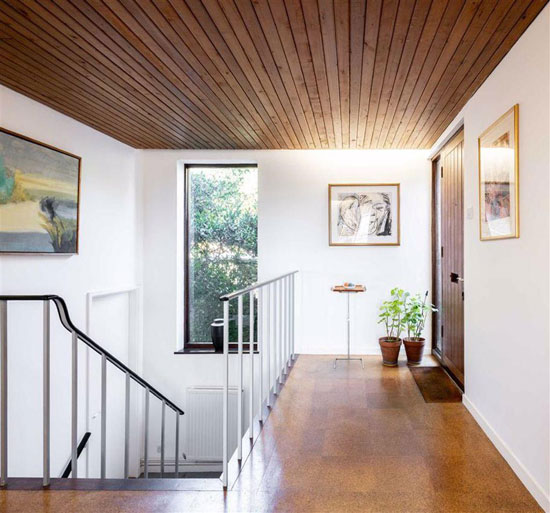 Bedroom 4 is currently being used as a study with the built-in bookcases swinging open up to reveal further 'secret' storage. That's a talking point.
Head down the split staircase, with a WC on the landing, to access the 'garden floor' with a further double bedroom and a single bedroom, along with the family bathroom, which has the original white enamel suite.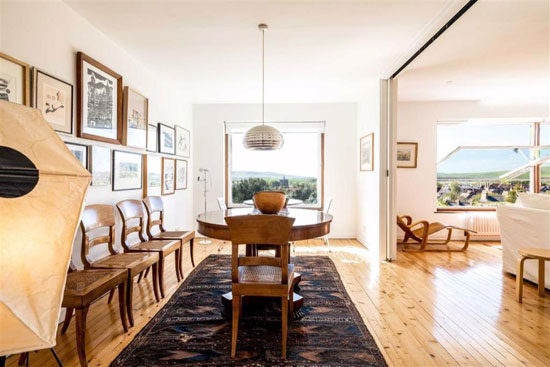 That's not quite it for space as both the boiler and utility rooms are built in what were two WW2 air raid shelters, along with the large workshop that could be developed into a further living area.
Of course, there is also the outside covered area, which is great for outdoor seating and dining. Basically, an ideal entertaining space.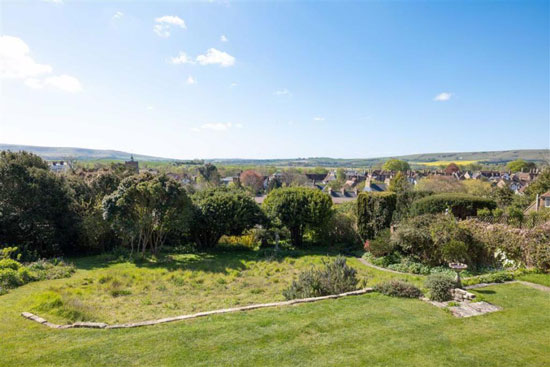 I have mentioned the garden, but in terms of specifics, it is arranged over three levels. At the top, a formal laid lawn, the middle level is described as a 'wildflower meadow', and the lowest level has a copse of trees and a grassed area.
Of course, a house like this doesn't come cheap. If you want to be the next owner of this particular modern house then you'll need to make an offer in excess of £1,800,000.
Images and details courtesy of Lewes Estates. For more details and to make an enquiry, please visit the website.