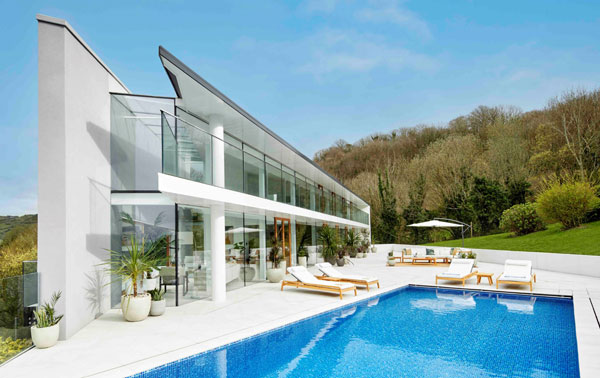 You can win a modern house in Devon with Omaze and if it looks familiar, it's because it was a previous WowHaus find.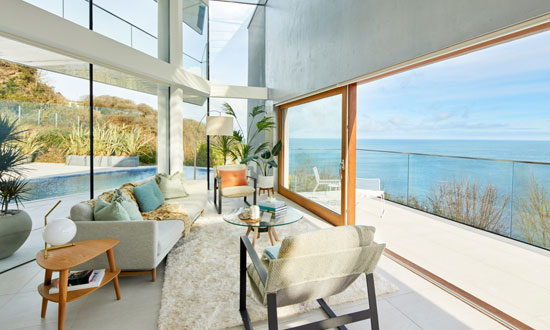 Back in 2018, I featured the Guy Greenfield-designed Stealth House in Ilfracombe, Devon which has just been constructed and looked a little empty as a result. But it was a stunning design that was rather popular at the time.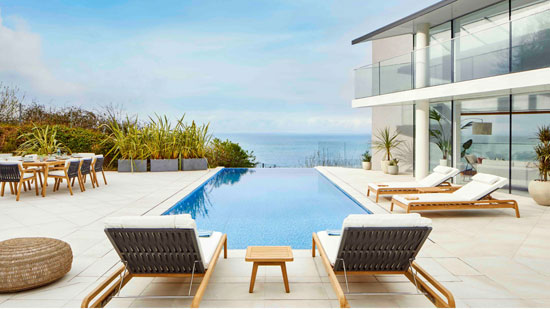 Fast forward to 2021 and this house is being offered as a prize and a fundraiser to support the NSPCC's Childline.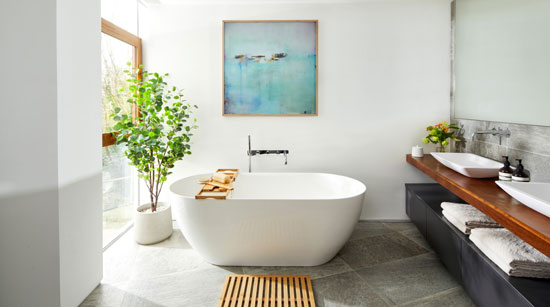 Do check out that past article for some background on the house, which is valued right now at around £3 million. The house has five double bedrooms, six bathrooms, an infinity pool and panoramic views of the ocean from its clifftop location.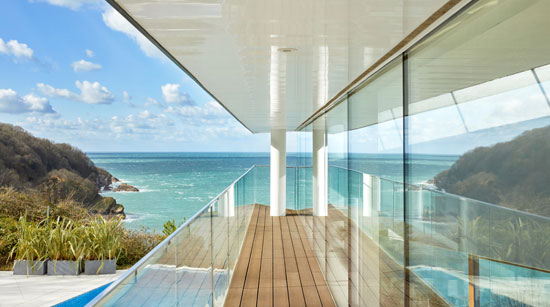 As you might have noticed. it also has a rather nice location on the North Devon coast and within the Exmoor National Park, just 11 miles from Barnstaple. So isolation, but not too isolated. All stamp duty and legal fees are covered, and the winner is free to either live in the house, rent it out or sell it.
If you want to see more, see the Omaze site (which has a video tour) or check out the images here, which pretty much tell the story of this one.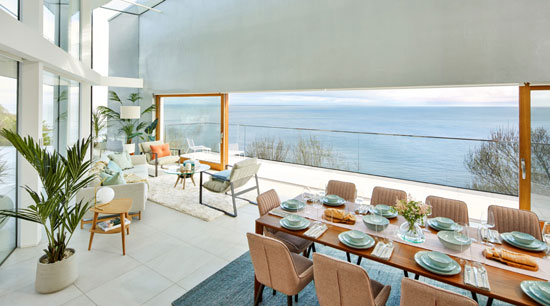 The draw is open now, with the aim of raising funds for the NSPCC's Childline, with a minimum donation of £100,000 and a target donation of £500,000 hoped for, which will help counsellors answer more calls and to keep the service running for every child that needs help.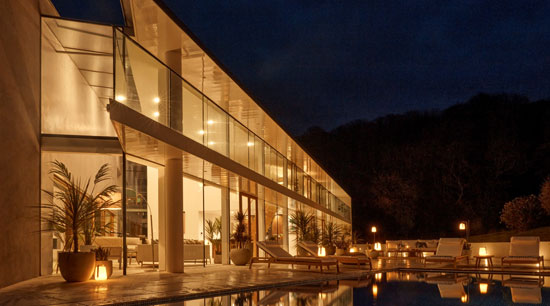 There are other houses being offered for other causes, but this is the first time that I have seen a modern house being offered as part of a draw.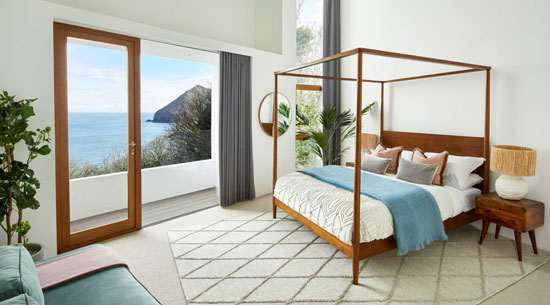 Draw entries are now available on the Omaze website. Online entries for the draw will be open until 26th September 2021 and postal entries for the draw will be open until 28th September 2021.