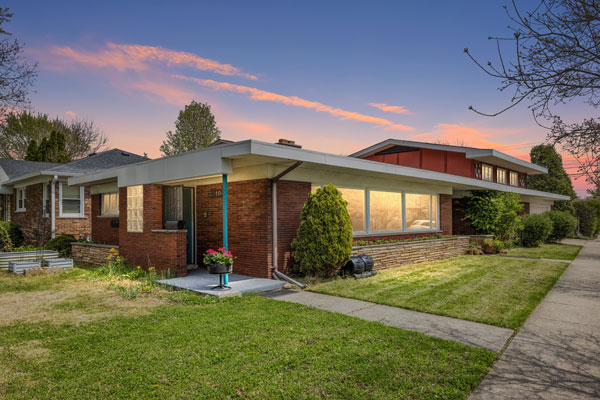 Fancy a trip back in time? You need to invest in this 1950s midcentury modern time capsule in Eastpointe, Michigan, USA.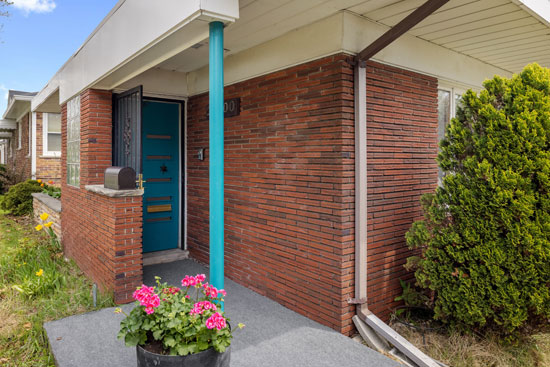 It really hasn't changed at all, which is the big selling point here. The house itself is an interesting midcentury modern design dating back to 1950 and as such, would have been on my radar regardless. But the authenticity present here really does seal the deal.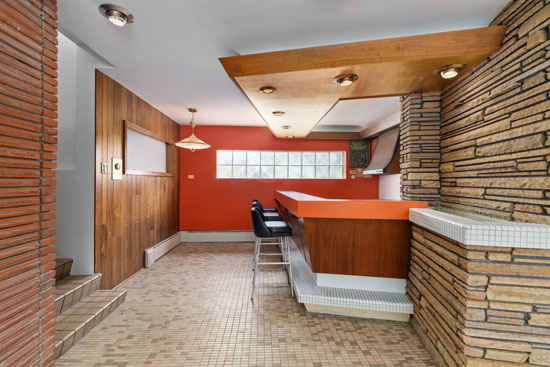 The house was designed in conjunction with the original owners back in the 1950s. The listing, if you want to check it out, has a selection of drawings from its original design showing that all those original touches are still in place decades on.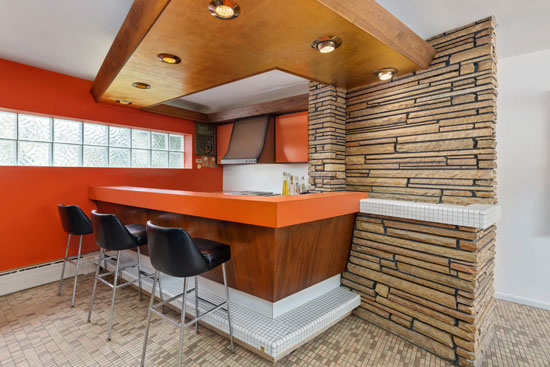 Not that they have simply been left for 70 years. The agent/realtor points out that the house has had a new roof in 2017 and a new boiler in 2018. You might spot the odd new appliance in place as well. All of which suggests significant maintenance has been undertaken to keep this place in tip-top shape.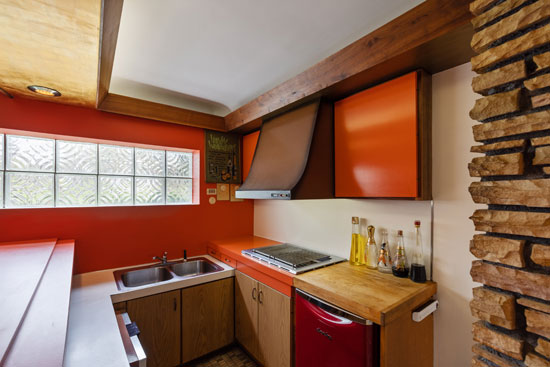 It was worth it too. So many features here almost impossible to replicate in the modern era. Going retro is one thing, but recreating a bygone era with authenticity is incredibly difficult. Many of these fixtures and finishes just aren't produced anymore.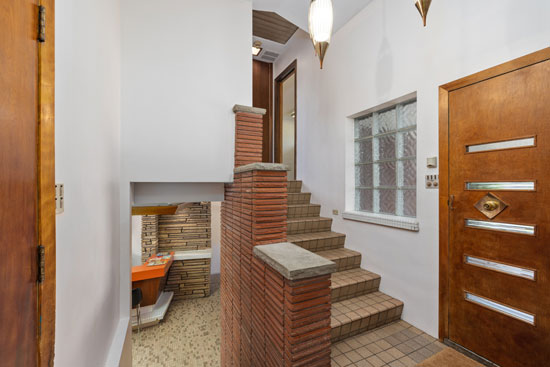 This is why this house is so special and why it will not be short of prospective owners. This is the dream if you want a trip back to the 1950s.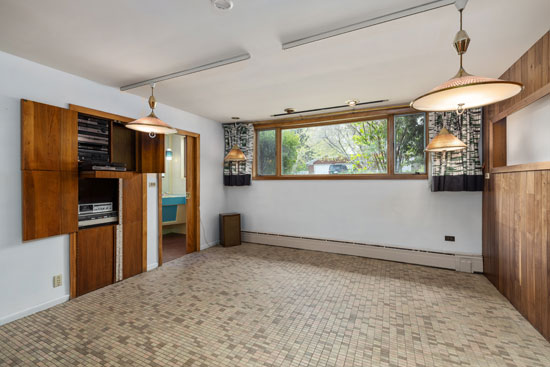 The original touches are plentiful and some of the best ones are the least obvious. But you really can't ignore that amazing space-age bar with a built-in indoor BBQ, the stunning period bathrooms, an original kitchen (augmented with some updated appliances) the original flooring, plus some eye-catching wall murals and decorations.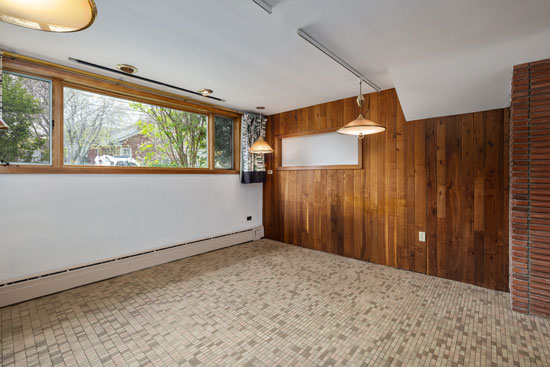 For the smaller touches, check out the external intercom (connecting to the internal one that's still in place), the light fittings (including the original pull-downs), the hidden stereo system, the retractable movie screen, the cupboards, all of the built-in storage (some of which you might not know hides storage), original switches and controls, wood walls, exposed brick…the list really does go on.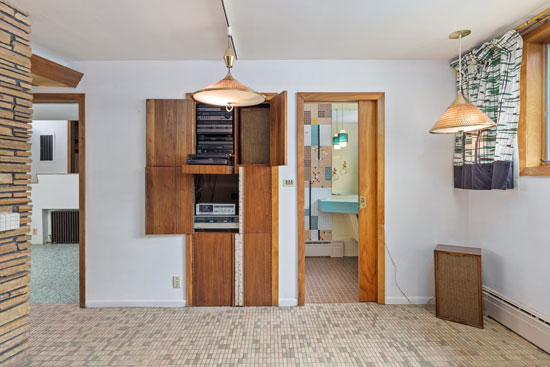 It's a house you need to check out in full via the listing. I have featured some of the images, but the full set gives a complete picture, especially some of the close-ups, which really do highlight those little vintage touches.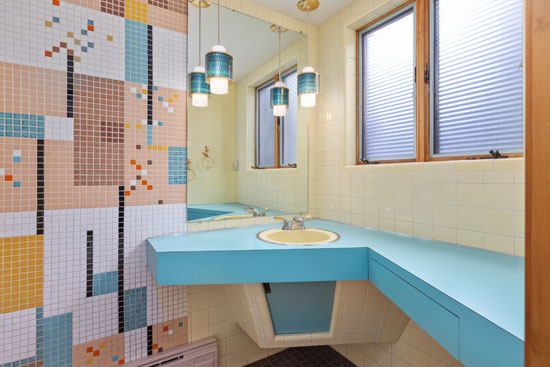 Yes, it is a time capsule, but it's also a very liveable house. This kind of design still lends itself to modern-day living. Ok, the kitchen might be a little small and some of the bathroom touches might not be to your taste. Perhaps some of the vintage finishes don't quite work for you.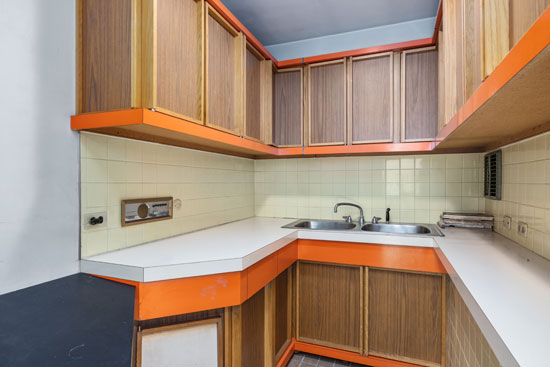 But there is bags of potential here if you want to create something characterful with a strong midcentury modern vibe. Houses like this don't come around often, so if the location works for you, do give it some thought. After all, when will you next see a house with a vintage indoor barbecue still in place?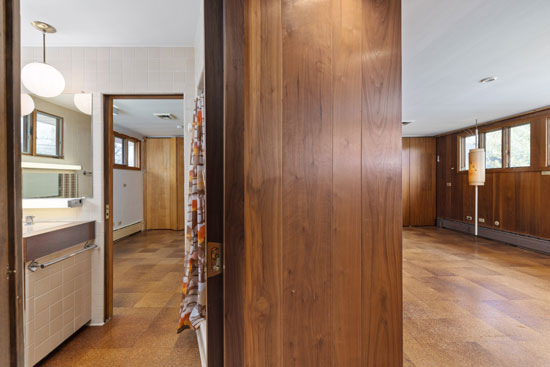 2,694 sq. ft. of living space over two floors in this one, which includes the substantial reception space and hallway, as well as the barbecue/bar. Beyond that are the kitchen, three bedrooms (including a master bedroom), two bathrooms and a laundry.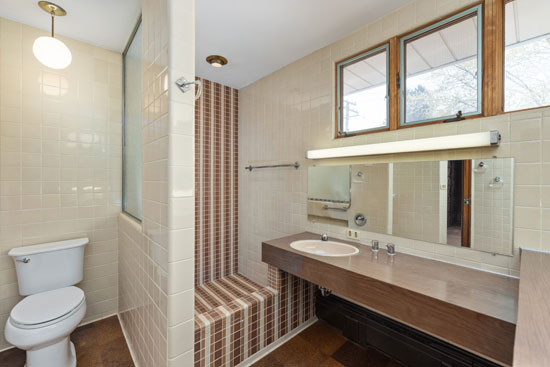 A huge two-car garage should help with storage too and a good amount of garden space around.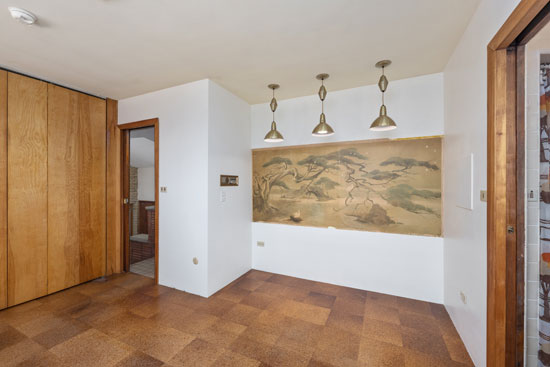 Fancy it? I'm sure a lot of people do. $222,000 is the asking price, which works out at something like £157,000. That's value for you.
Images and details courtesy of Johnstone and Johnstone. For more details and to make an enquiry, please visit the website.
All images courtesy of Andy Schwartz/Stylish Detroit.