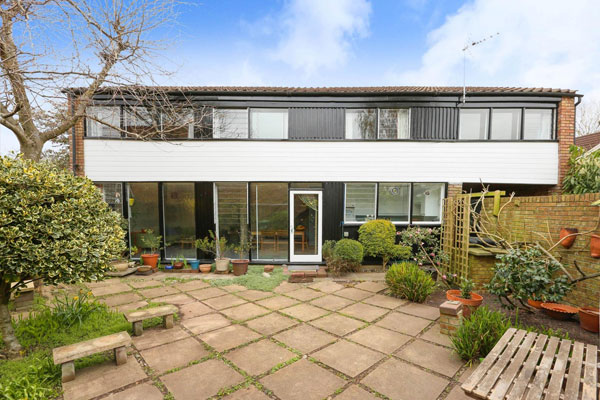 Surprisingly, I haven't featured this area before, so happy to flag up this 1960s modern house in High Kingsdown, Bristol.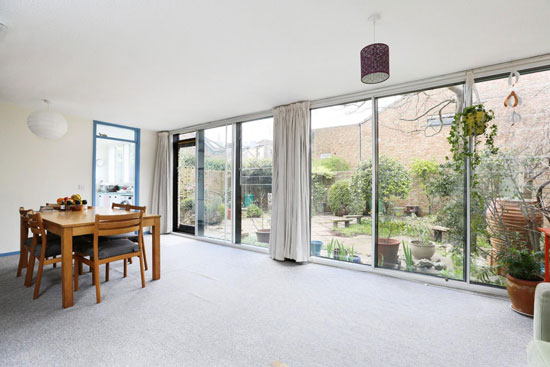 It's an interesting house within an interesting development. And a more affordable modernist option, which is always something I am on the lookout for.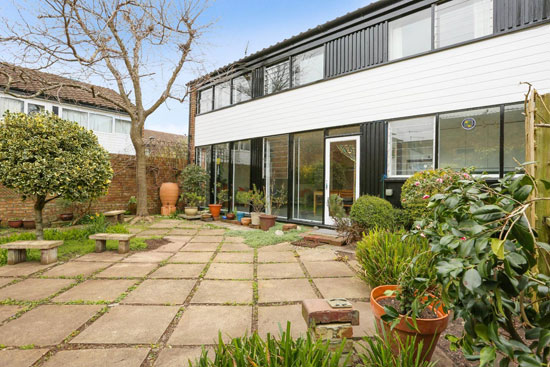 High Kingsdown emerged as a result of a change of planning policy, shifting away from the high rise and towards low and medium-rise developments. The development was also inspired by the schemes developed by Jorn Utzon in Denmark in the late 1950s and early 1960s. Specifically the Kingo Houses in Helsingor and the Fredensborg Houses.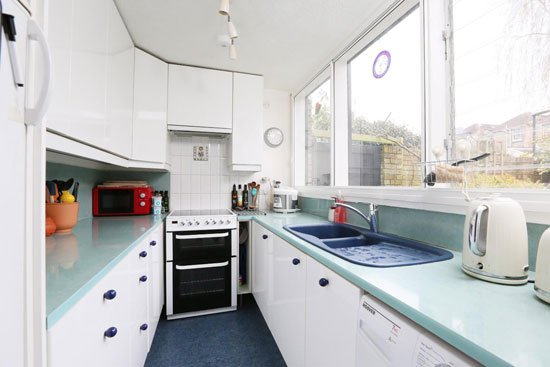 The scheme's architect was Anthony Mackay of Whicheloe, Macfarlane and Towning Hill, who had worked with Utzon on the Fredensborg Houses, hence the inspiration.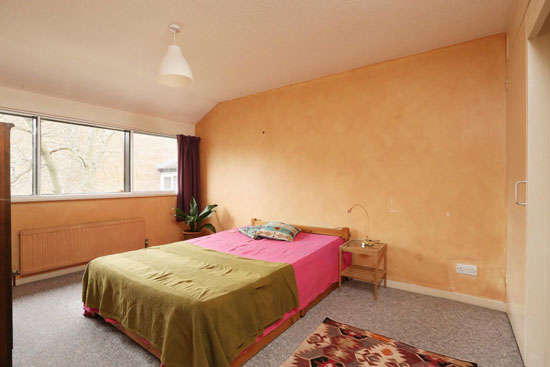 So a development of some merit and if you are looking for something modernist within your budget, this might be an area and a house to check out.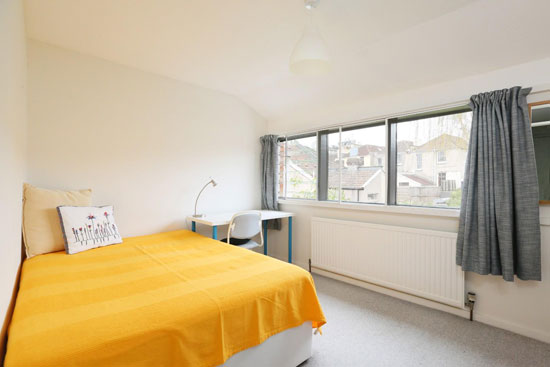 The one here looks fairly faithful to the original design and has some scope to improve in terms of the interior. All the key details are still in place. You just need to use your eye for design to add the finishing touches.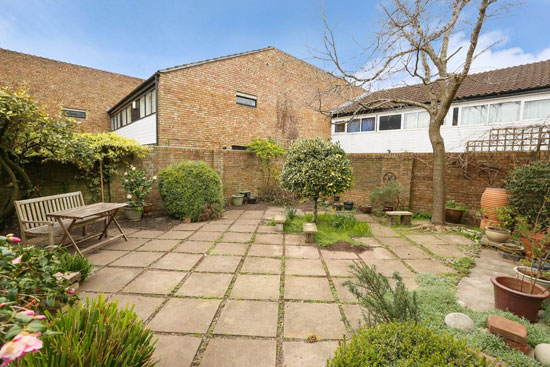 The architecture is very much of its era, with the large slabs of glazing to boost the natural light, black frames, open-plan reception a good-sized outside area. Love the open-tread staircase and the kitchen units too, the latter unlikely to be original, but does have a strong look.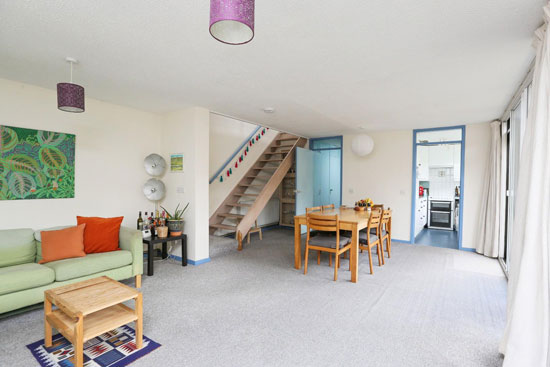 Plenty of living space in this one too. The main entrance leads onto a smack porch with WC and storage. Beyond that is the large open-plan living and dining space overlooking the garden via the floor to ceiling glazing. A door offers access to it too.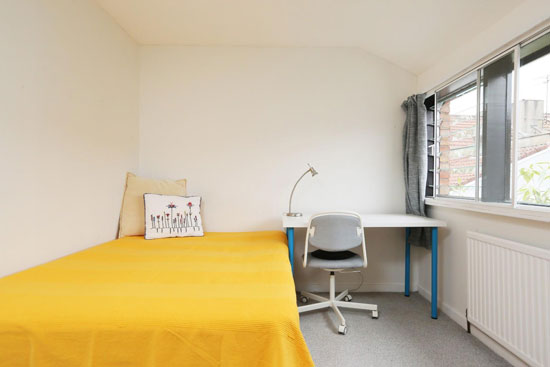 Just off that is the fitted kitchen, which has those eye-catching units that I would be tempted to keep if you are updating the space.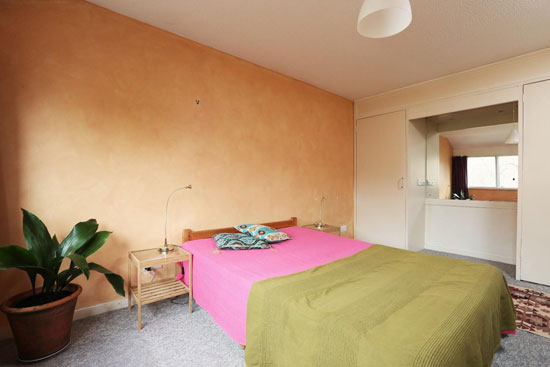 Heads up the open staircase and to the landing, which has access to four bedrooms, all with views over the garden, as well as the family bathroom. Plenty of built-in storage up here too, with three bedrooms having custom storage within and two large storage cupboards on the landing.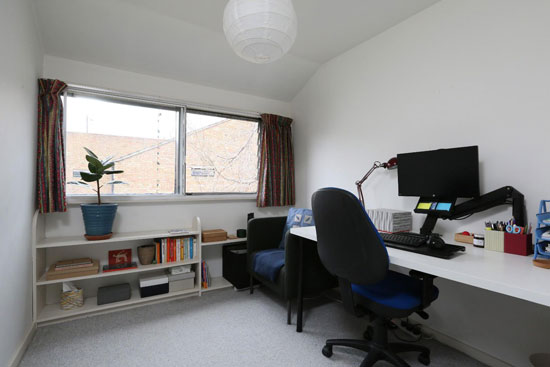 As for the outside space, the house has a 'wide and larger than average' private garden which is largely paved, but with some greenery. I presume you could add in more if you want something a little more leafy. Potential being the word here.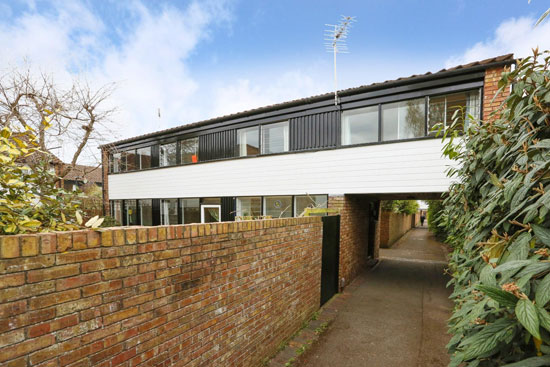 Finally, the house has a single garage for the car or even more storage if you want to keep things minimal within the main house.
£475,000 is the asking price for this one.
Images and details courtesy of Elephant Bristol. For more details and to make an enquiry, please visit the website.