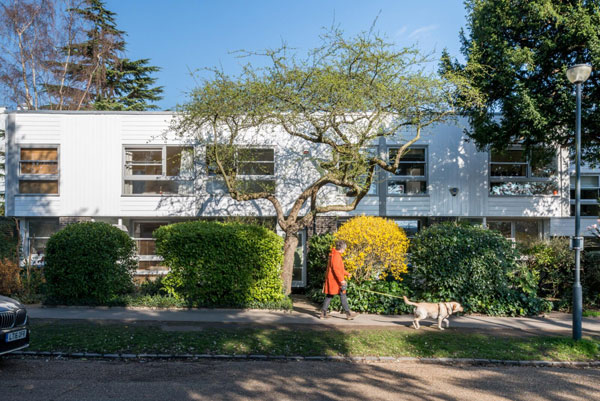 A lovely example of a 1960s Span House on the Cator Estate, Blackheath, London SE3 is now available to buy.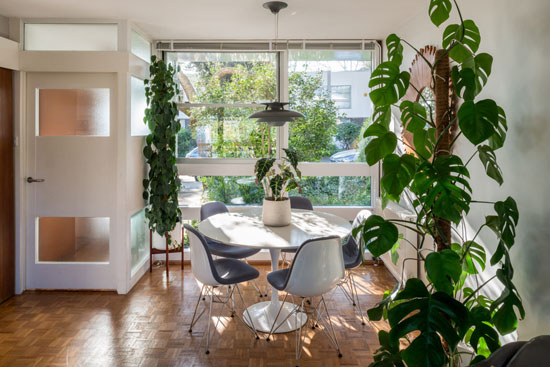 It has a lot going for it too. First off, this is a Span House on the always-desirable Cator Estate in Blackheath, one that was built to an Eric Lyons design back in 1964.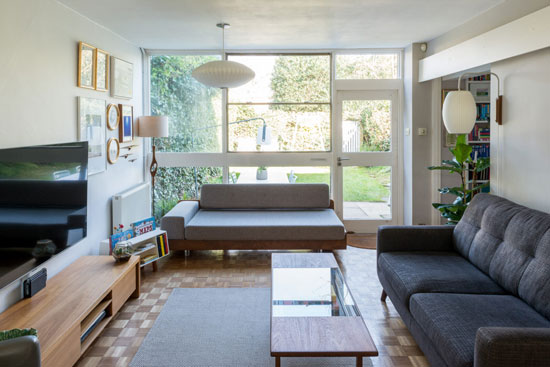 This is also a T15 design, which is the largest of all Span Housing types. So space as well as style and something of a rarity when it comes to being offered for sale.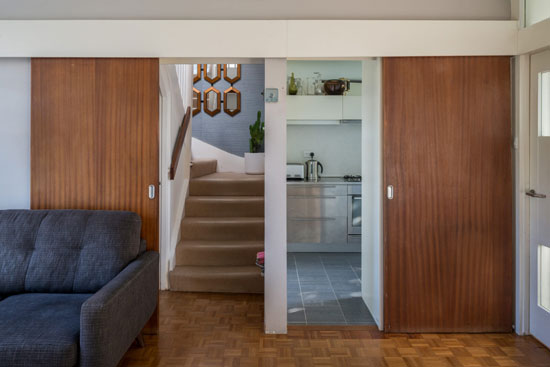 As for the development itself, the Cator Estate covers something like 282 acres in total, although not all of it (as you might have guessed) is down to Span. The Span houses are a relatively recent addition to the area, even if they are approaching 60 years old.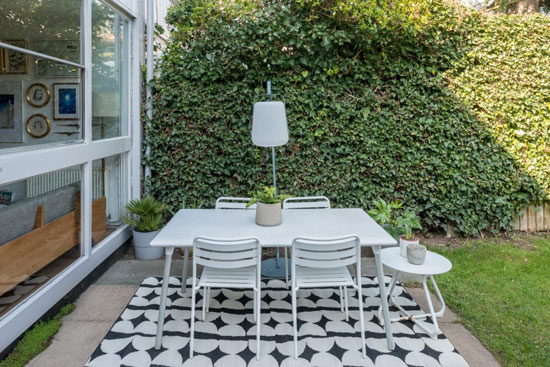 Being a Span development, you get the accessible modern design. Although prices have gradually been driven up over recent years. Certainly not a cheap option, but you do get a lot for your money.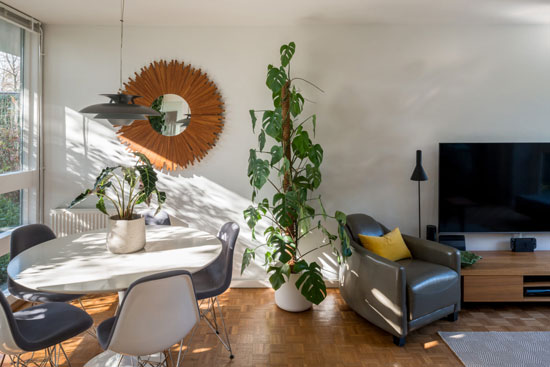 You get the design (if you are a fan of 1960s modern design), the location and the communal space, Shared gardens means more of a sense of community than houses with large fences keeping neighbours apart. All of which is looked after and respected, with a monthly fee ensuring any upkeep is financed.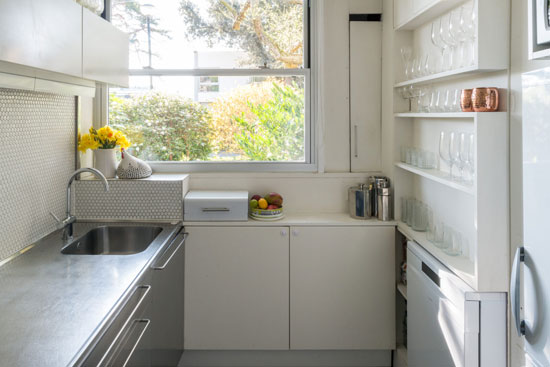 As I said, this is one of the larger examples and a house that has been updated to a high standard by the current owners. When I say updated, I don't mean the character ripped out. Far from it.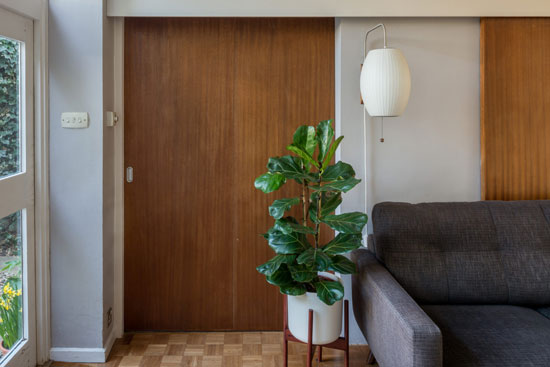 The house has been updated for the 21st century, with a new kitchen and bathroom, for example, a fresh finish throughout as well as recently installed double glazing, which is actually indistinguishable from the original.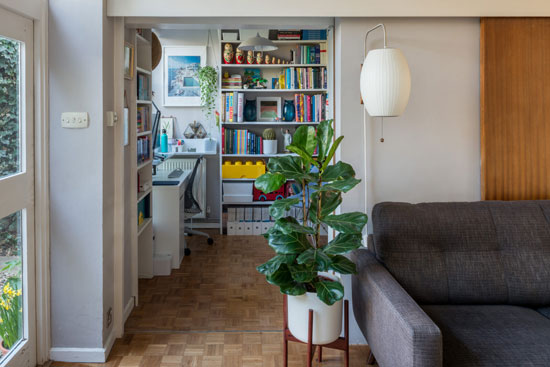 Elsewhere, key features have been maintained, such as the architecture itself (you really can't change that), internal doors and that lovely parquet flooring. It's everything you want of a modern-era Span house.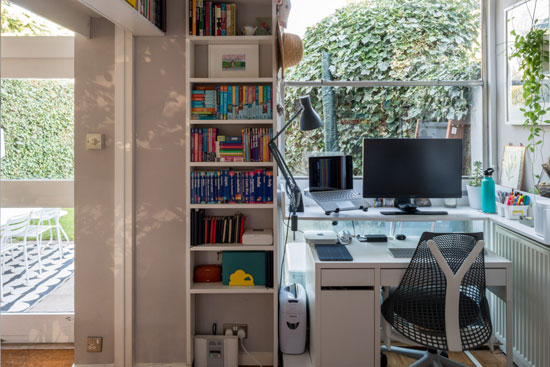 Head in via the front garden and you can access the ground floor space. A vestibule with a large original fitted wardrobe (for outdoor clothing) takes you into the living/dining room with curtain glazing at the front and rear elevations, as well as the much-loved tropical hardwood parquet flooring.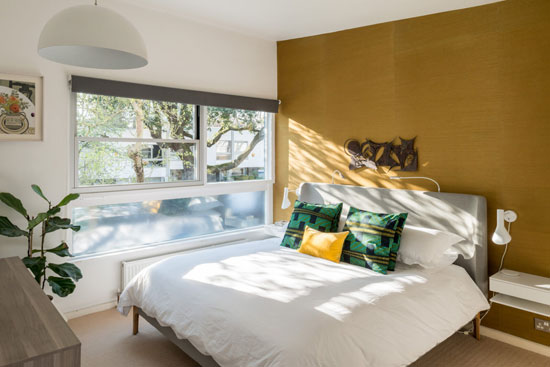 Just to your left is a kitchen, which has been refitted with stainless steel work surfaces and one that's very much in keeping with the architect's original concept and aesthetics.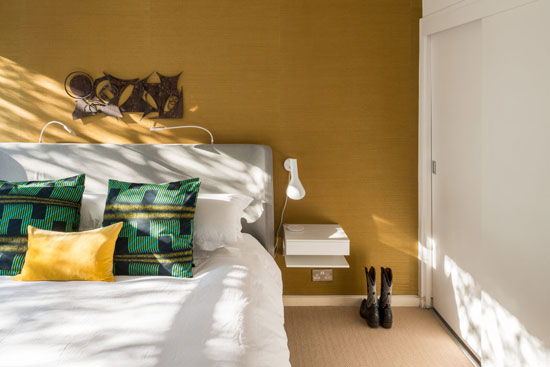 To the rear is that modern-day essential of a home office space, complete with a bookshelf 'cleverly mounted' on the original sliding partition.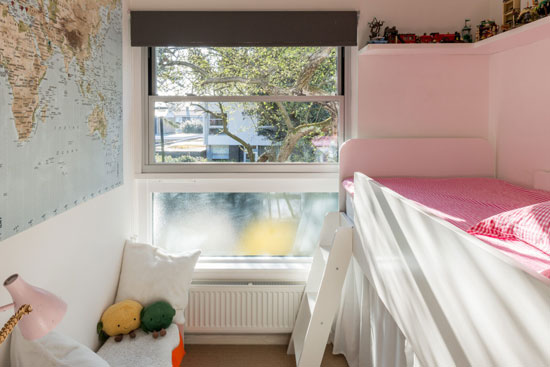 Head up the stairs for a first-floor landing, which also has a light well to boost the light and access to 'extensive storage'. Of course, there is more living space, specifically the bathroom with a separate WC and the three bedrooms.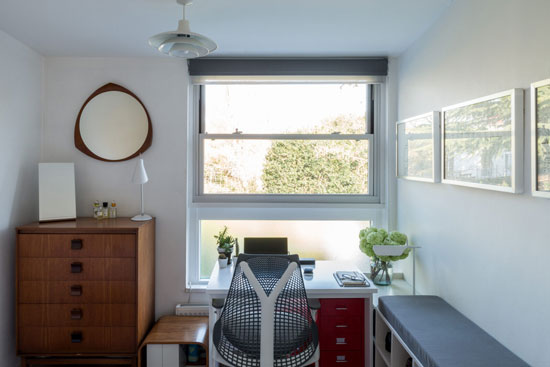 The recently fitted bathroom has a separate shower and bath as well as a sunflower-yellow tiled feature wall, which 'riffs on the flashes of colour used by Lyons in other Span projects'.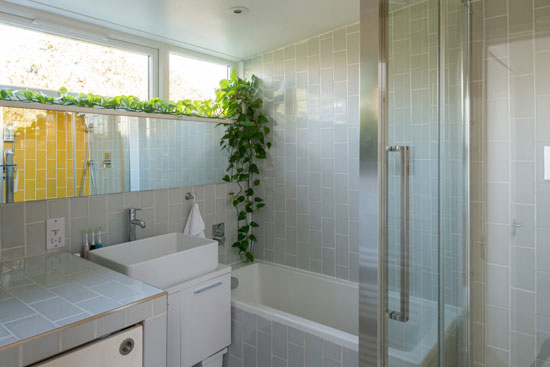 The three bedrooms overlook the surrounding grounds, with the front bedrooms overlooking Brooklands Park and the rear looking out over the garden.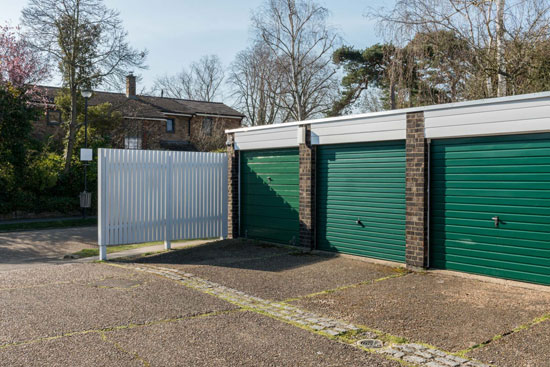 Talking of the garden, that covers something like 35ft and still has the Eric Lyons-designed asymmetric concrete garden shed. You also have a single garage away from the house.
A few other things to note are a recent roof replacement in aluminium, extensive upgrades to the insulation made during this process and planning approval for a rear extension if you need more space.
But the most important thing to consider is the price. This one is up for sale for £850,000.
Images and details courtesy of The Modern House. For more details and to make an enquiry, please visit the website.