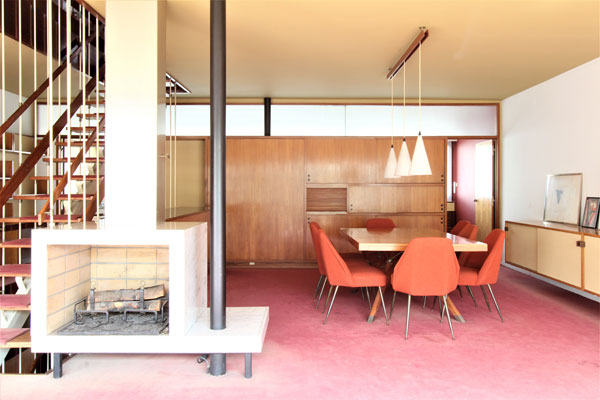 This is a remarkable time capsule. Also, Maison Brajzblat by Henri Prouve in Saurupt, Nancy, France is now up for sale.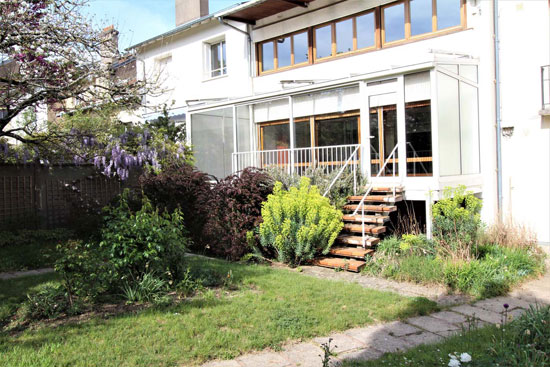 I don't think I am over exaggerating when I say 'remarkable' either. Bear in mind that this house was designed and built back in 1957. That means little has changed with it in almost 65 years.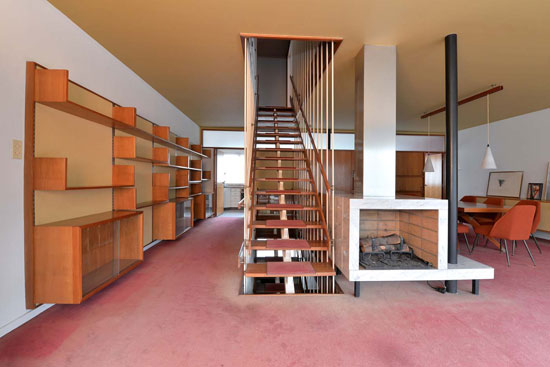 I know, someone could have recreated that 1950s modernist look. But the little details, if you look closely, suggest not. Yes, you can buy the furnishings in, but you would probably have updated the carpet, which looks like it hasn't changed in many years.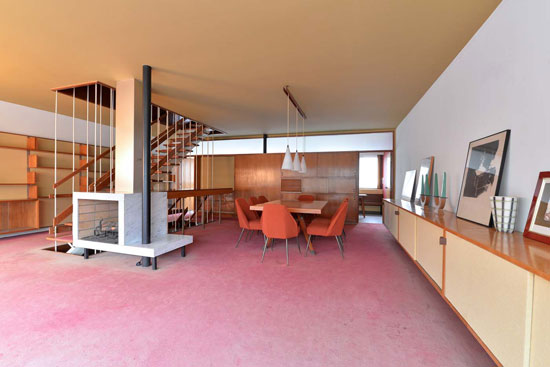 Similarly, both the bathroom and kitchen areas have an age to them that you wouldn't expect in a house that has been subtly updated. Also, the garden is a little overgrown and the furnishings aren't dressed as much as you would expect. Basically, this is a genuine 1950s modernist time capsule and a dream opportunity for someone.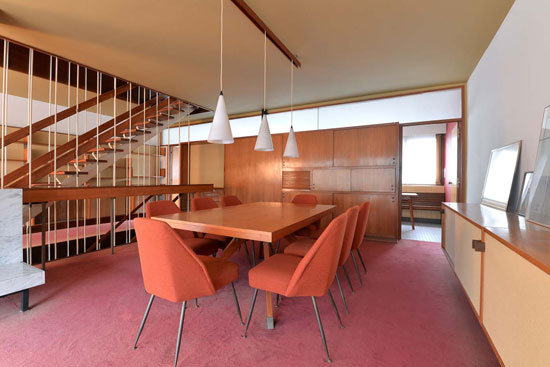 The agent backs this up, adding that the house is 'preserved' in both its architecture and its interior design, which pretty much seals the deal. I wonder if anyone except the original family has ever lived here?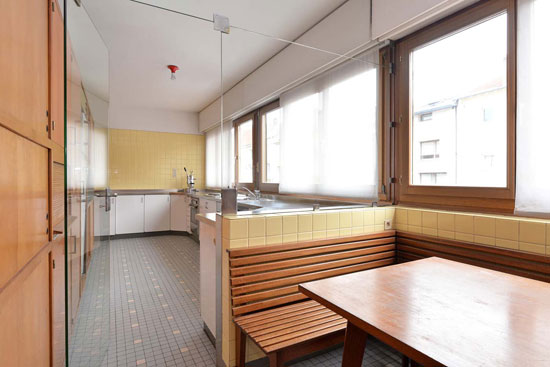 The original owner of the Brajzblat house was designer Robert Anxionnat, who enlisted the help of architect Henri Prouve to create what you see here. You'll find it in the Saurupt district of Nancy and more specifically, in the sought-after area of ​​Parc de Saurupt, which is famous for numerous architectural homes of various styles, from art nouveau and art deco through to more contemporary modernism.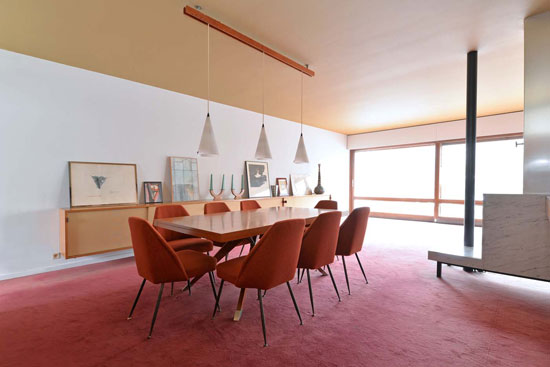 This one is a middle-of-the-century modernist incarnation, which hints at something special from the outside, but really starts to sell itself once you get inside.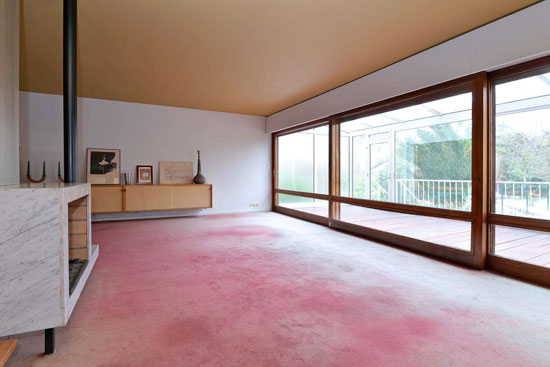 The exterior has a distinctively modern look, with a white frontage, walls of glass and a large terrace area. The terrace is perhaps the only part of this house that has been obviously updated, with modern double glazing enclosing it. I'd love to know how that was originally and would probably look at reinstating something like the original design.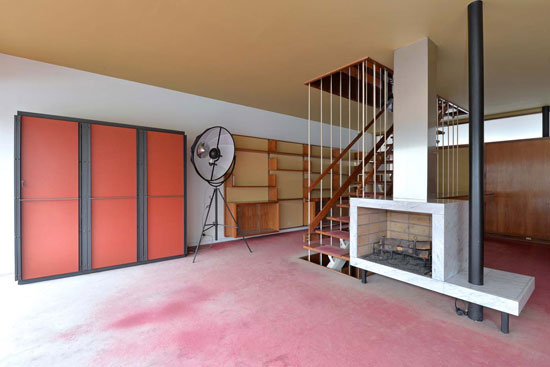 Once inside you'll be blown away. As I said, so much originality here and design touches you really can't replicate regardless of your budget. Everything from the finishes to the furnishings.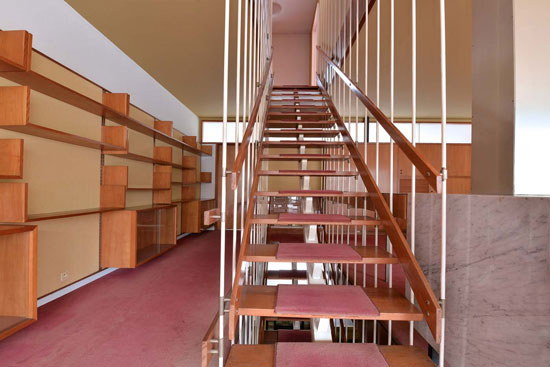 The list is a long one, but I'll make a start by mentioning the built-in cabinetry (the ones in the hallway are very impressive), the amazing open-tread staircase with rods at each side, the original fireplace, the light fittings, the walls of glass, some original kitchen units, fitted bedroom units and an original bathroom for example.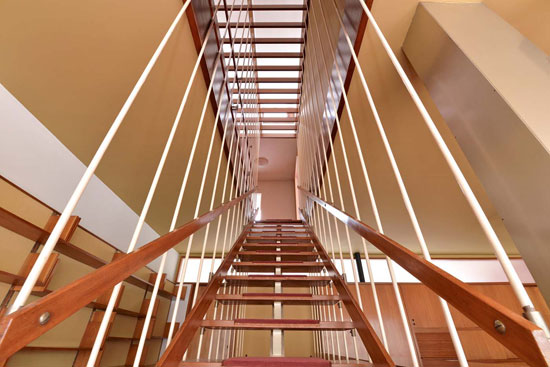 Everywhere where you look there is something that catches the eye. Yes, it needs some work to bring it back to its best. I think that's pretty obvious. But if someone protects the original fixtures and fittings, removes the few modern updates and adds in some sympathetic updates, then this one will be a very special house.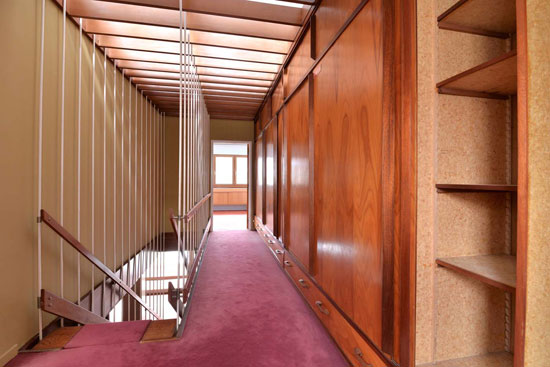 In terms of the living space, this house has 214 sq. metres in total, spread out over three levels, as well as generous space outside.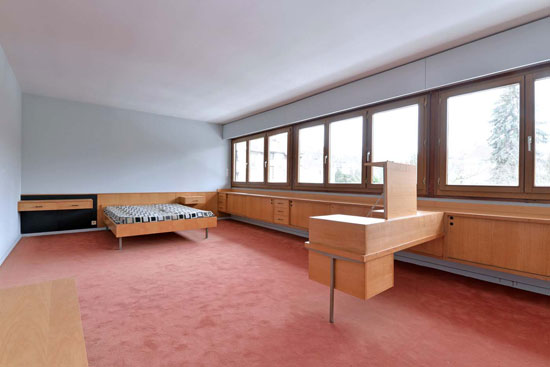 The ground floor has an entrance hall, a hallway with those impressive fitted wardrobes, a bedroom, a terrace overlooking the garden and a garage.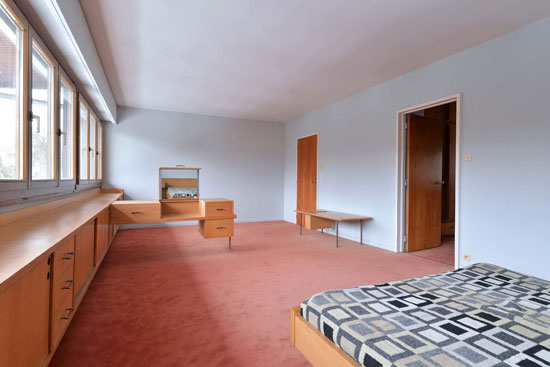 The first floor is, for me, the star of the show. That main living room with the original fireplace extends out onto a teak-covered terrace. Also on this floor is a dining room and a separate (and large_ kitchen with more original cabinetry. It also connects to the dining room via a hatch.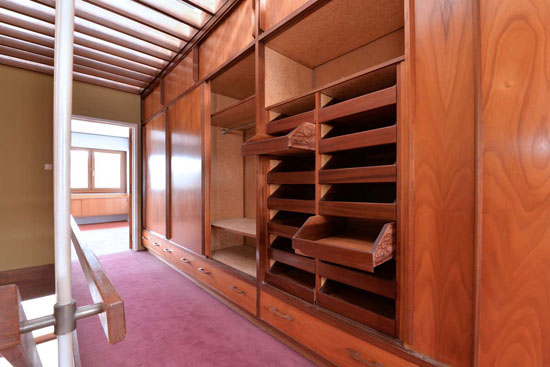 A trip up the stunning open-tread staircase takes you to the second floor, which has two bedrooms and the family bathroom. Actually, there is a little more space too, courtesy of a full basement with cellars, a boiler room and a laundry room.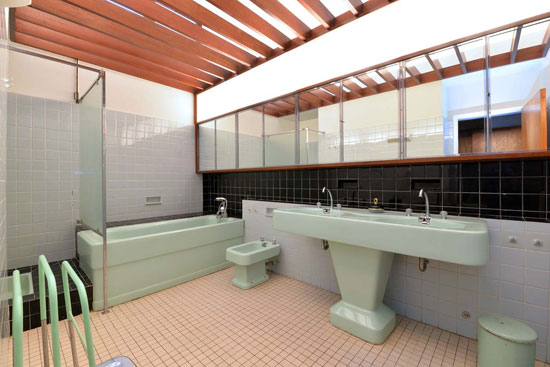 Of course, there is also that wooded garden, extending to something like 200 sq. metres.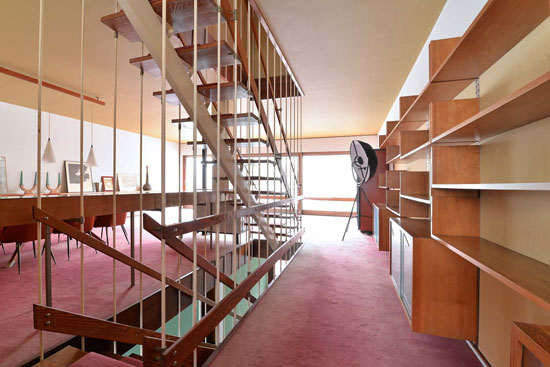 A great and rare opportunity for someone. You will need something in the region of €675,000 to secure it.
Images and details courtesy of Architecture De Collection. For more details and to make an enquiry, please visit the website.