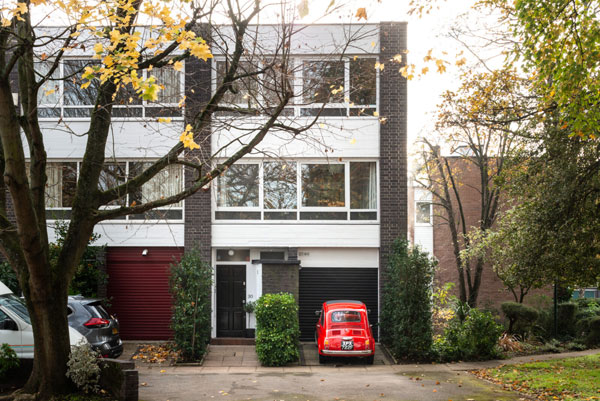 I love this kind of design. And this 1960s Galberg & Weal modern townhouse in Beckenham, Greater London really looks the part.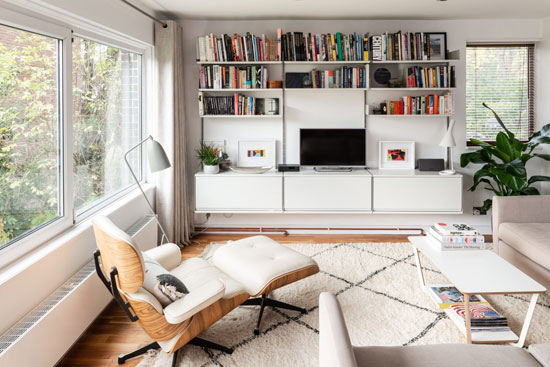 Not that it's a time capsule or particularly over-modernised. It has been substantially updated, but the 1960s design and layout is still very much the pull here.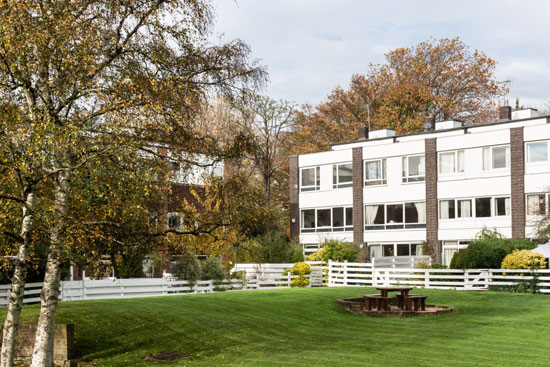 It's also the kind of house design we just don't build anymore. Substantial, with plenty of split-level space and communal gardens to enjoy. When was the last time you saw a new-build development offering substantial communal space for its residents?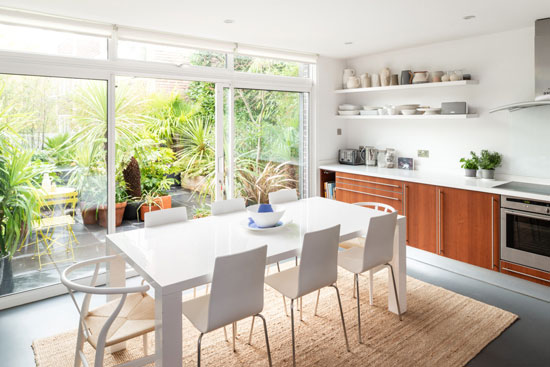 This is why houses like this are sought-after these days. The 1960s character, the space and the access to open space.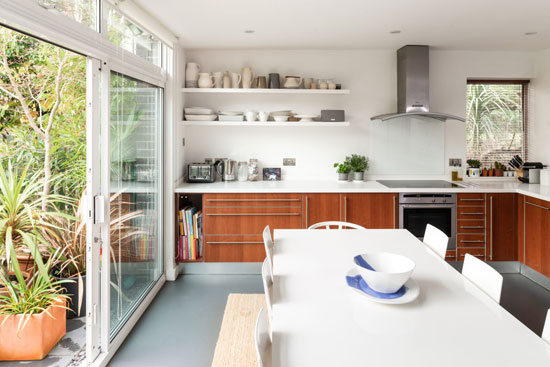 This particular midcentury modern townhouse was designed and built back in 1967, the work of architects George Galberg and Francis Weal. It wasn't a one-off development, the practice built similar houses in the area, which are also equally appealing.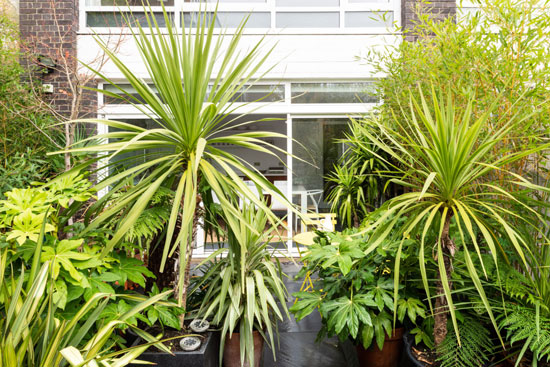 But let's focus on this house, which is one of eight houses that make up The Avenue, described as a 'quiet residential road' close to Beckenham Junction station.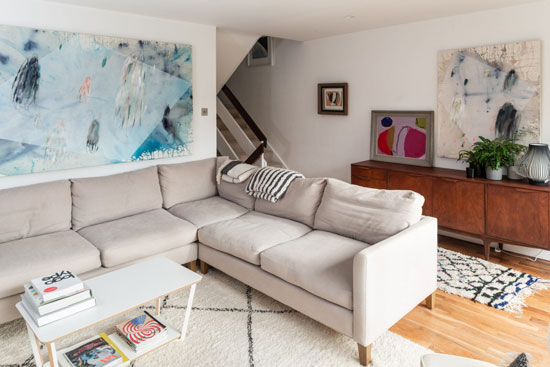 The house is actually laid out over six split levels, with plenty of glazing to see out over the communal space and to access your own space. Yes, you get your own bit of garden as well as the communal one.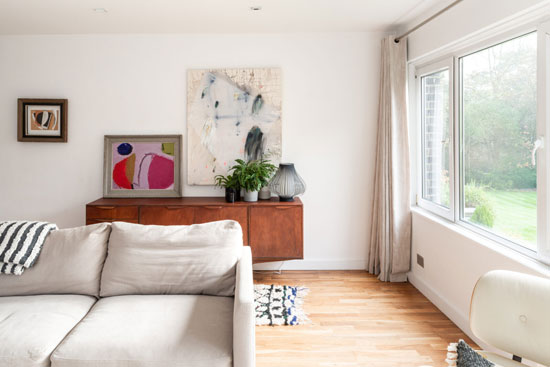 The exterior is likely to appeal to anyone with a love of 1960s architecture, with the dark brick, shuttered concrete detailing, white cladding and walls of glass. Having a vintage Fiat 500 outside adds to the character too, but that's not going to be included in the sale.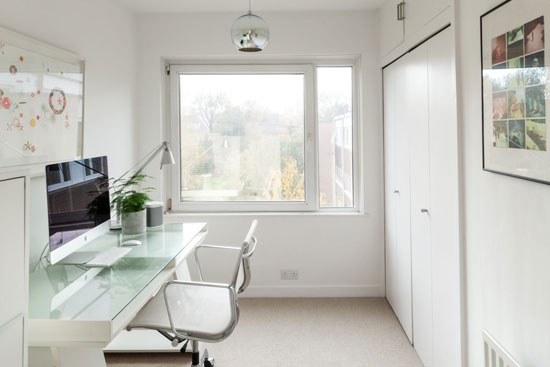 Worth mentioning that this one is at the end of the block, which means additional glazing on the side elevation and increased light throughout the interiors.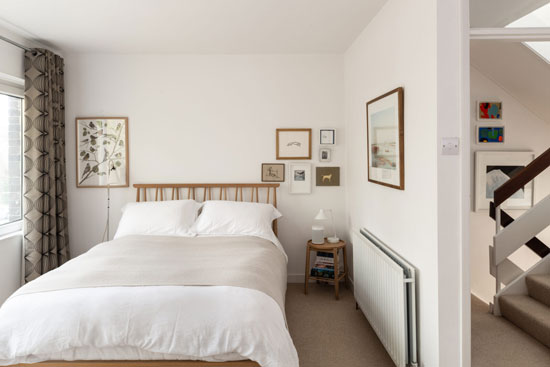 As I said earlier, once inside you see this house has been updated, but without taking anything away from the design. It looks fresh and contemporary, but the owners obviously have an eye for design and they haven't lost sight of its 1960s roots.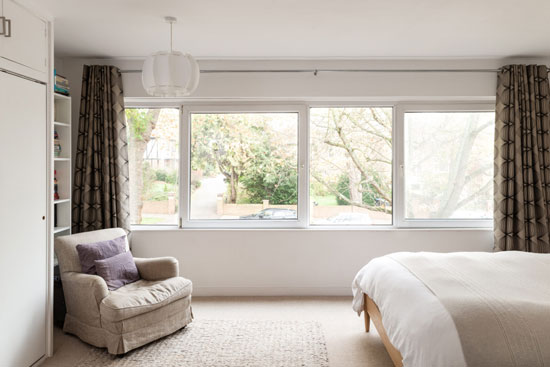 Note that the tropical hardwood bannisters have been retained for example and some modernist design touches that work with the house added. Love the shelving throughout as well as the period furnishings dotted about the place.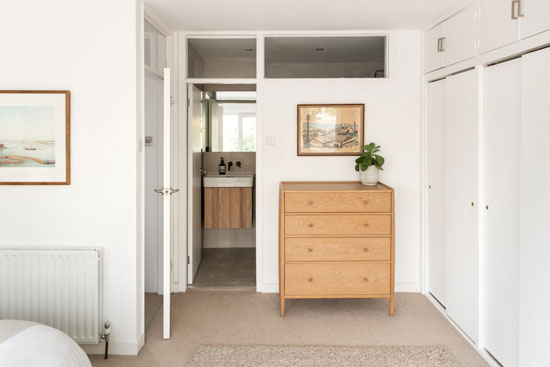 On a more practical level, a new heating system has been added, as has 'extensive insulation' and 'updated electrics'. Beyond that, a new kitchen and dining room has been created on the ground floor, with Marmoleum flooring, whilst engineered-walnut flooring has been added to the living room.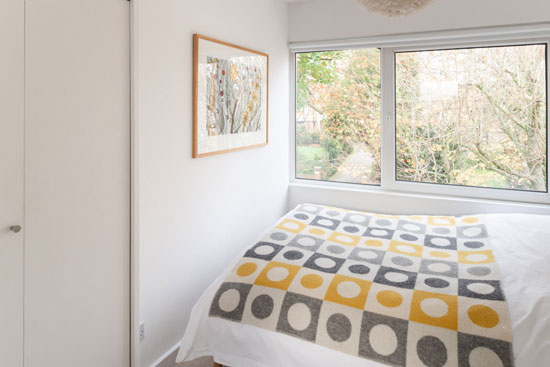 The master bedroom has been upgraded with an en-suite shower room with concrete tiles and underfloor heating, as well as a long row of windows overlooking the gardens below.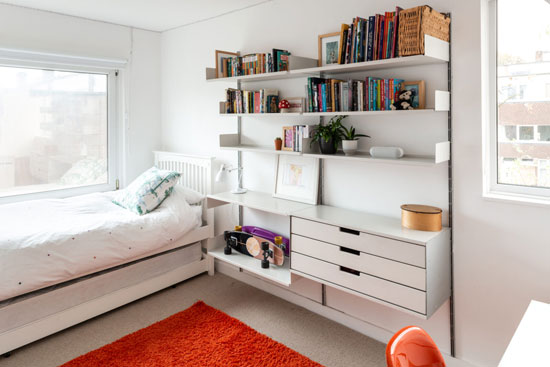 Plenty of living space, of course. Configured across those six split levels, there are now five bedrooms in total, one of which is currently configured as a study (which is probably a good call in this particular era).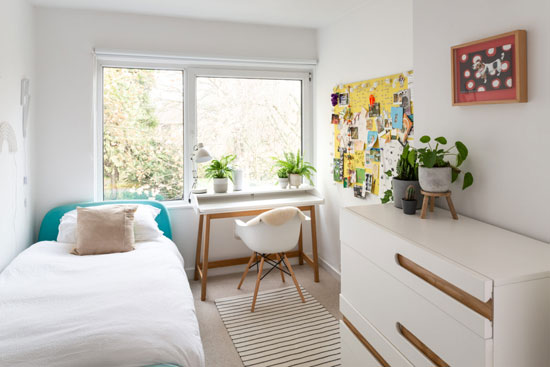 Also present is a a workshop, a lovely courtyard garden and direct access to the substantial communal gardens at the rear.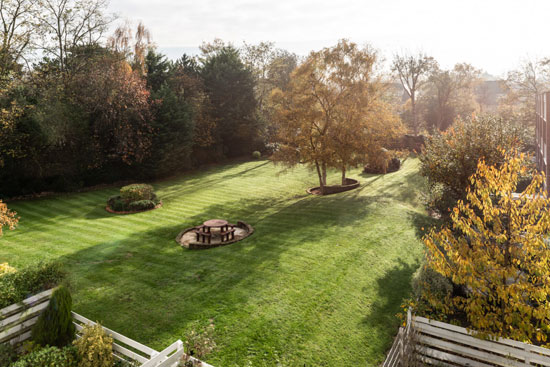 There is an off-street parking space at the front of the house and a private south-facing garden to the rear which leading to the 'expansive lawn' of the communal gardens. There is also a garage or workshop, with an adjoining utility room, which should prove useful.
Likely to be popular, the house is up for sale for £850,000.
Images and details courtesy of The Modern House. For more details and to make an enquiry, please visit the website.