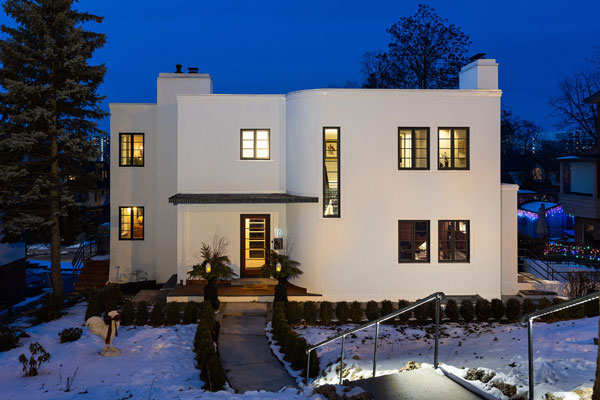 A house of some note and also some stature. The 1930s art deco Hale House in Hamilton, Ontario, Canada is now up for sale.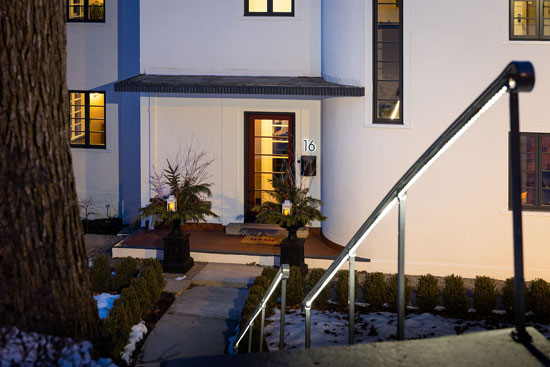 I don't need to tell you that this is a house of stature. The images show it. This is likely to be the dream if you are a fan of art deco/moderne architecture of the 1930s. Well, as long as you are looking in Canada, of course.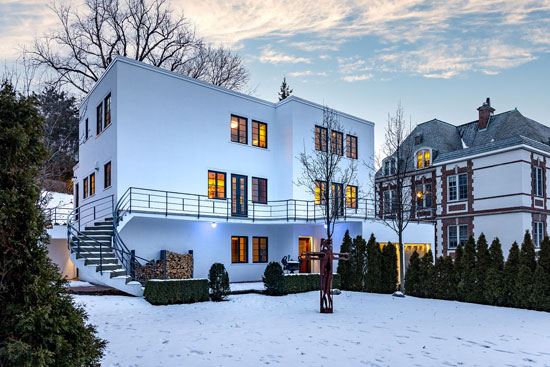 Located at the foot of the Niagara Escarpment on 'one of Hamilton's most prestigious streets', Hale House dates from 1936 and is one of five similar designs that remain unaltered in Ontario.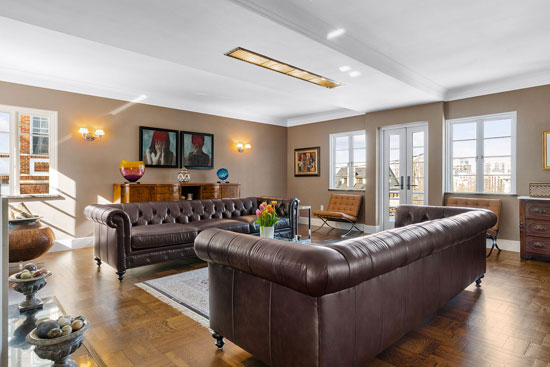 It was built by Pigott Construction, and designed by William Souter Architects, with its bold 1930s looks unchanged from the day the builders left. Striking now, it must have been a big talking point and quite the architectural statement 85 years ago.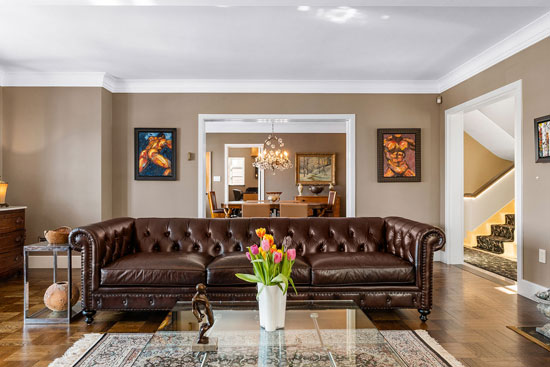 But this isn't some kind of 1930s time capsule. Far from it. Someone has spent a lot of time and money updating and renovating Hale House.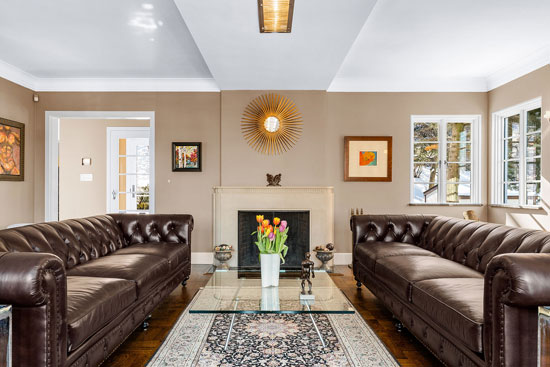 Of course, that always divides opinion (and possibly the market) when it comes to art deco houses. I have written a 10 do's and dont's for renovating an Art Deco house feature in the past because it's such a contentious thing. But I do like what has been done with this one.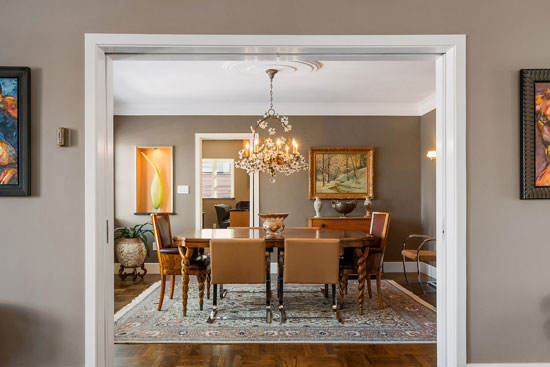 Modern and luxurious, but the updates have been undertaken in the spirit of its heritage. The overall look and feel are 'classic', albeit with some 21st-century necessities now in place.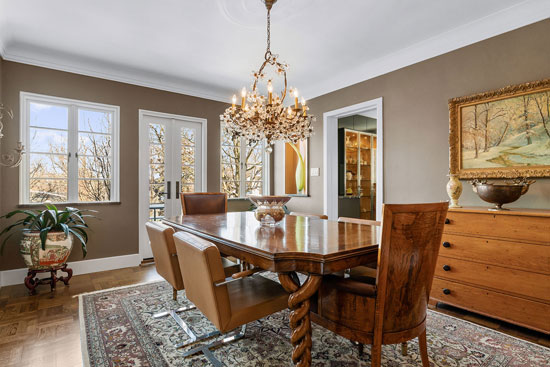 The update was extensive, adding in historic reproduction Marvin windows and French doors for example but ignoring the basics, such as new electrics and plumbing throughout. Far more than just a lick of paint.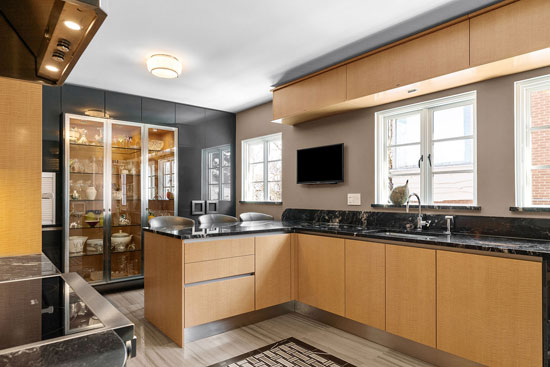 Other updates include the modern kitchen with Miele and Subzero kitchen appliances and a marble floor, a newly engineered hardwood herringbone pattern oak floor on the upper level, imported Italian lighting, updated bathrooms, smart technology, a built-in audio system and a heated garage area. As I said, someone has spent time and money on bringing this back to its best. Although some original features are still in place. The staircase in this one is rather grand and a focal point of the house.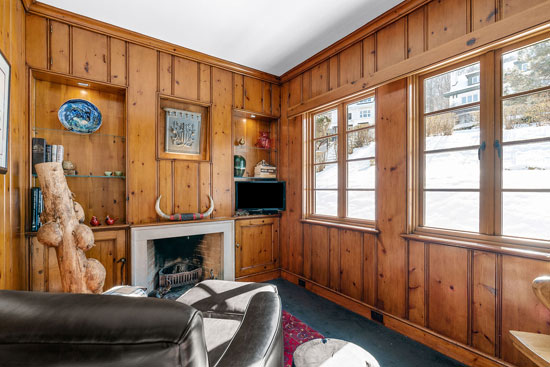 Obviously, you could go more down the 1930s route if that's what you prefer in terms of fixtures and furnishings, but that would be down to you and your personal taste. The space itself is generally fairly neutral and the finishes muted, so would work with whatever finish you decided to go for.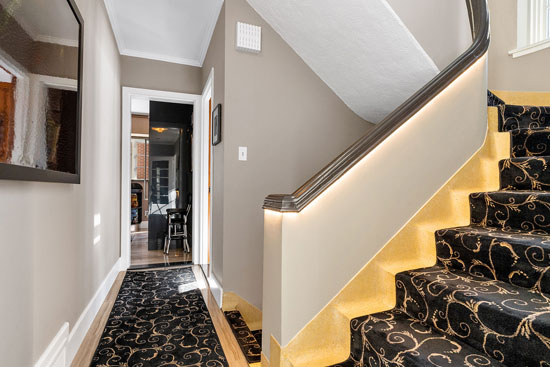 There is another big selling point here too, which is the living space. As you might have guessed, there is a lot of it.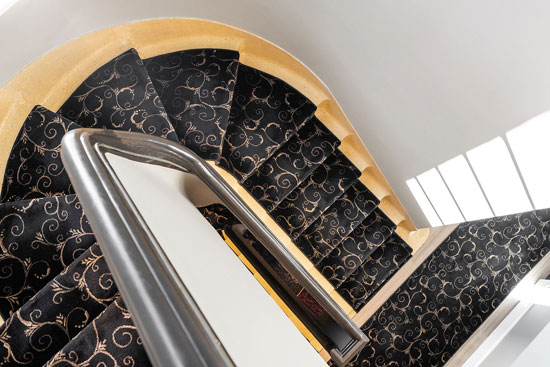 Three floors to be precise (although it looks like two from the outside), with a foyer on the first of those leading onto the entrance hall and some of the more functional space with this one, Although even the most basic space here has a rather stylish look about it.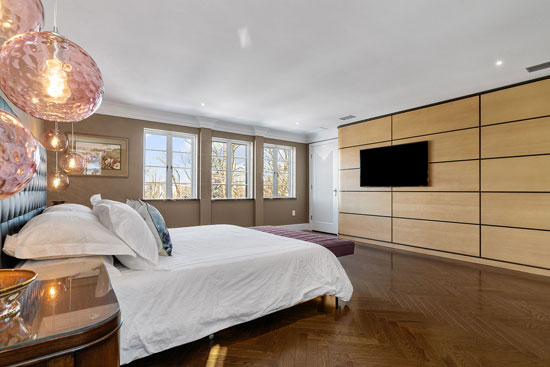 Anyway, the first/ground has the 'mech room', storage, an office, laundry, bathroom, one further room and a first glance at the hall and stairs.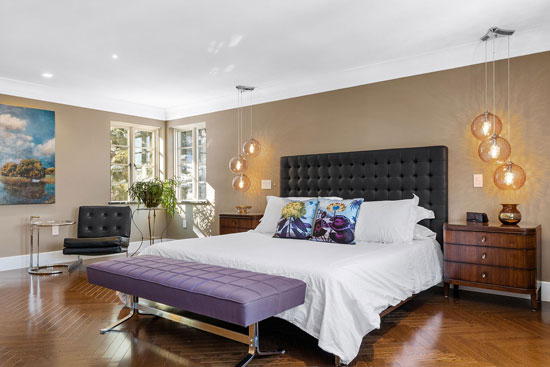 Head up the stairs for the main reception space. That's a substantial living room that opens onto a dining room, both with doors accessing the large balcony area. Beyond that are the large, modern kitchen, a sitting room and a further bathroom.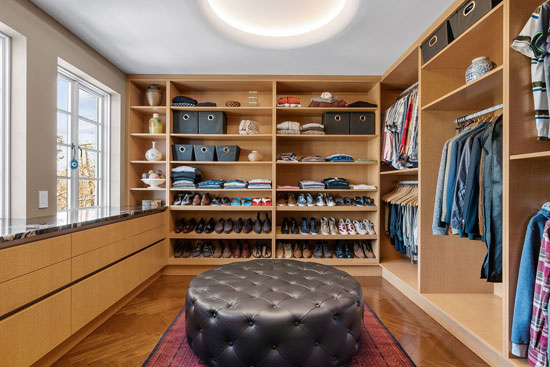 Another flight of stairs takes you to the bedroom area. The master bedroom is huge and with a walk-in closet for your clothes, space you can keep tidy with minimal effort too. The master has an en-suite bathroom, with the other two bedrooms accessing a separate bathroom.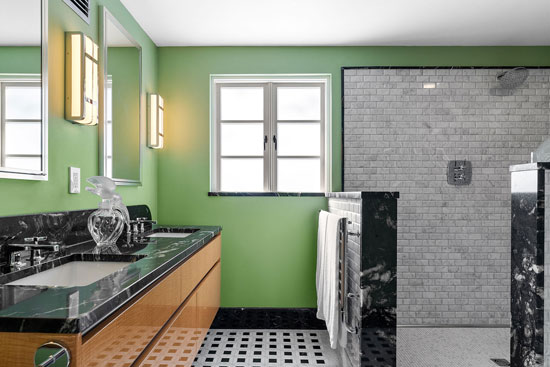 Gardens from and back, with the rear on something of a slope. I mentioned the garage space too, which you can access via either of the garage doors built into the house.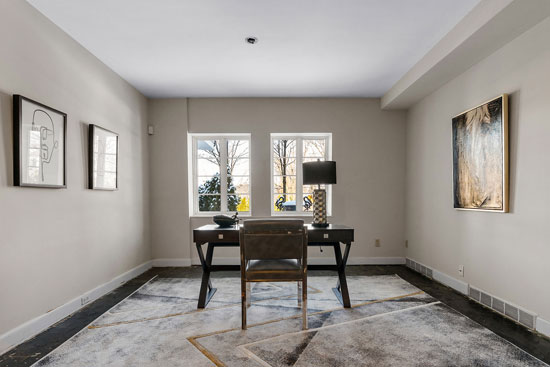 An absolute stunner and available tho buy now for something in the region of $2,297,000. That works out at around £1,308,000.
Images and details courtesy of Sotheby's International Realty. For more details or to make an enquiry, please visit the website.
The exterior photography is by Matthew Young and the interior photos are by Andre McKenzie of SilverHouse.