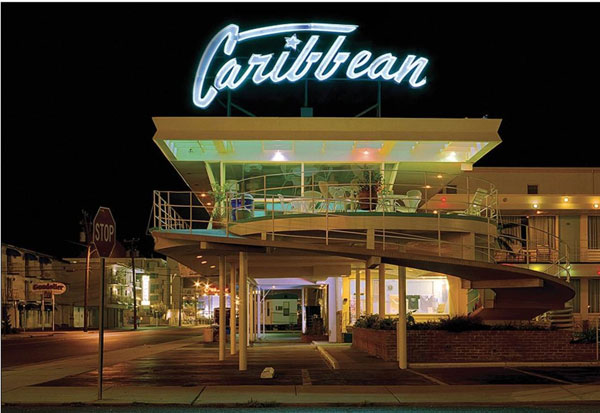 Now, this is something. Your chance to own the 1950s midcentury modern Caribbean Motel in Wildwood Crest, New Jersey, USA.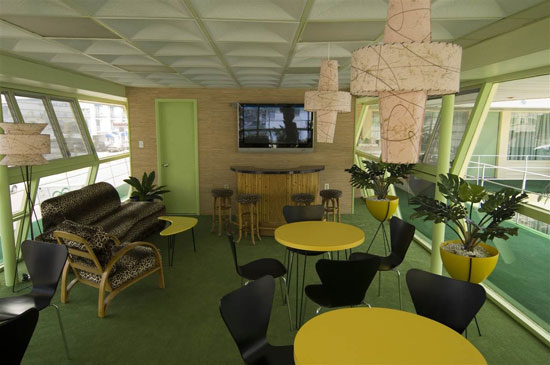 Ok, the idea of a motel right now might not make a lot of sense. But 'now' isn't forever and sooner or later people will be flocking back to holiday spots and letting their hair down. So maybe it's not such a crazy idea.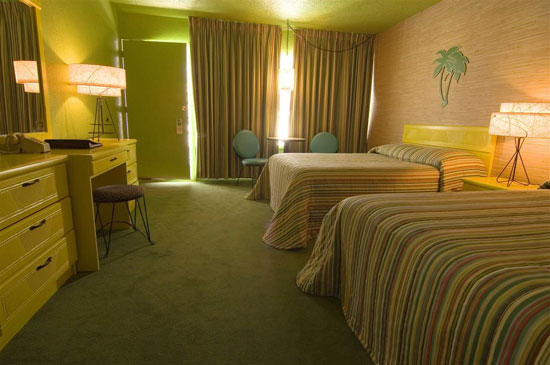 And if you are going to buy a motel, then you might as well but one of the most authentic 1950s motels out there.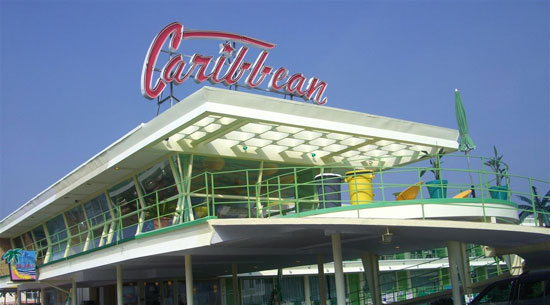 When the motel opened in the 1950s, this was as cutting edge as it came. Described as the 'quintessential icon of Doo Wop architecture' in this New Jersey beach resort, it benefitted from the growth in car ownership, with increasingly affluent Americans looking to hop into their vehicles and enjoy themselves.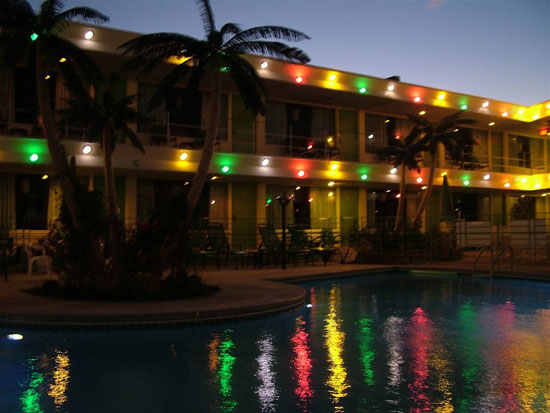 And where better to travel than a booming seaside hotspot, packed with amusement piers and nightclubs, as well as the rising music talent of the day.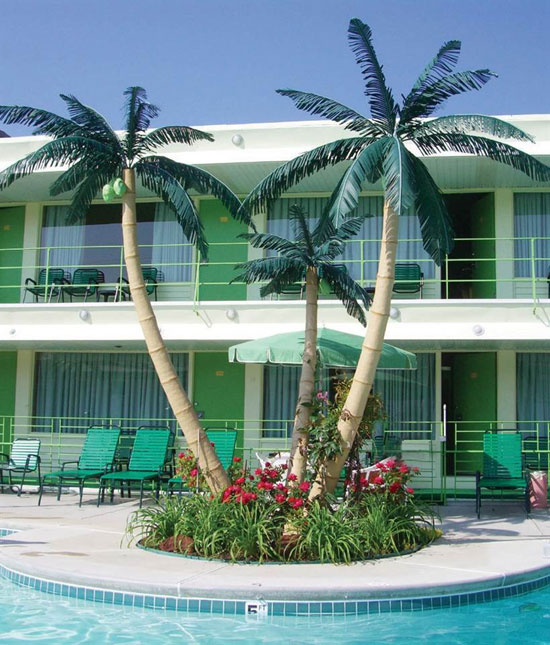 The island resort's architecture of the era reflected this brash era and none more so than the Caribbean when it opened in 1957. Of course, fortunes were inevitably mixed in the decades that followed but in 2004, new owners saw the beauty in it and sought to restore the motel to its original midcentury glory. Preservation, whilst adding in 21st-century amenities and services. If you want a throwback week or weekend away, this is the place for you. Or if you want it fill-time, you can buy it.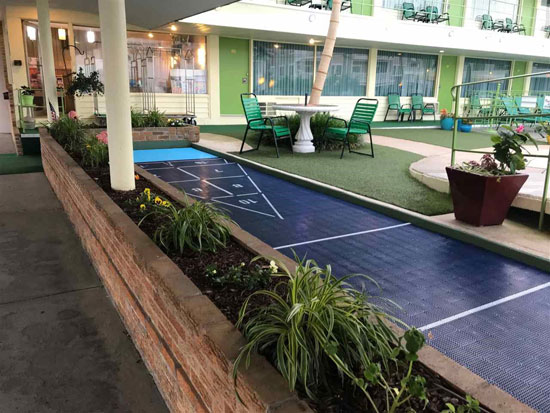 Hopefully, you can see what you get from the photos, But in terms of the detail, there are 30 rooms here in total. 12 'C-Luxe' rooms, a couple of 'Caribbean Queen' rooms, 9 'Make Mine A Double' with 2 double beds, 1 'Room 229 A-Go-Go' that sleeps 6 as well as 6 'kitchenette rooms' with 2 double beds and cooking facilities. Something for everyone you would think and some offering ocean views too.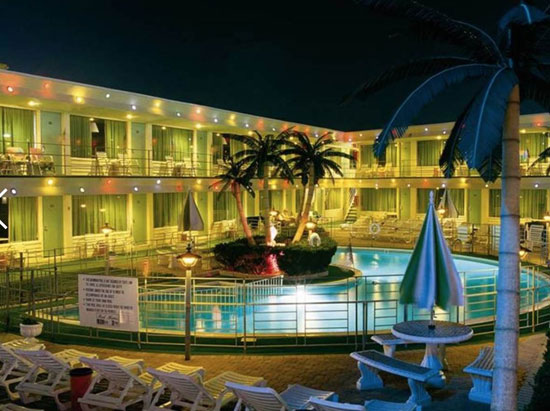 Each of those rooms 'has a flair for the exotic' with their midcentury modern decor, all of which have been professionally designed by New York interior designer Darleen Lev with a mix of authentic and reproduction design pieces. But there's also modern-day TV and wi-Fi amongst other modern touches too.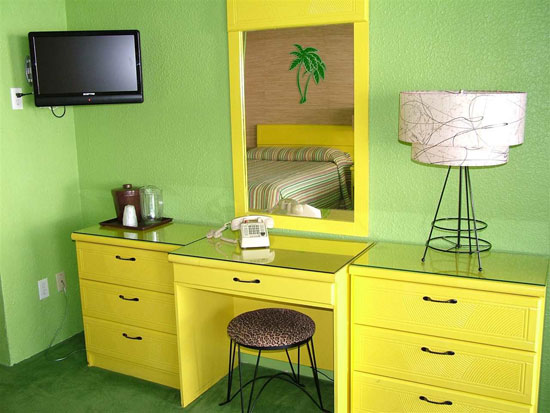 Of course, that's only part of the story. You get that amazing 1950s architecture too, which would be near impossible to replicate. Plenty of entertainment out of your room too.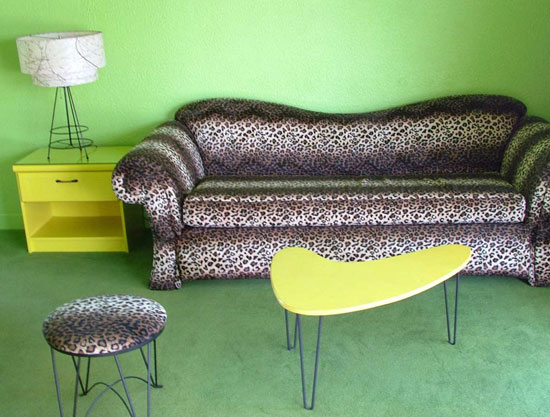 That includes a 'futuristic levitating ramp' that leads up to the second floor sundeck and Cabana Lounge with canted glass walls and the kind of furnishings you would expect of a 1950s bar.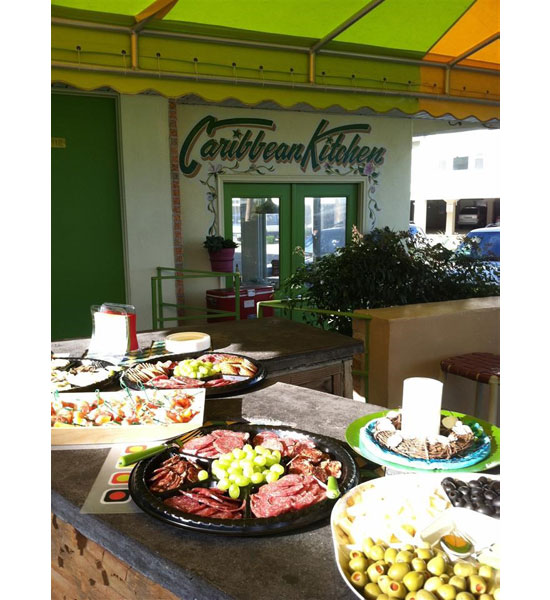 Also present is a crescent-shaped heated pool with plenty of seating for that beach party vibe and candy-coloured 'spaceship' lights. There's also a beach just a short walk away, as well as all the boardwalk entertainment.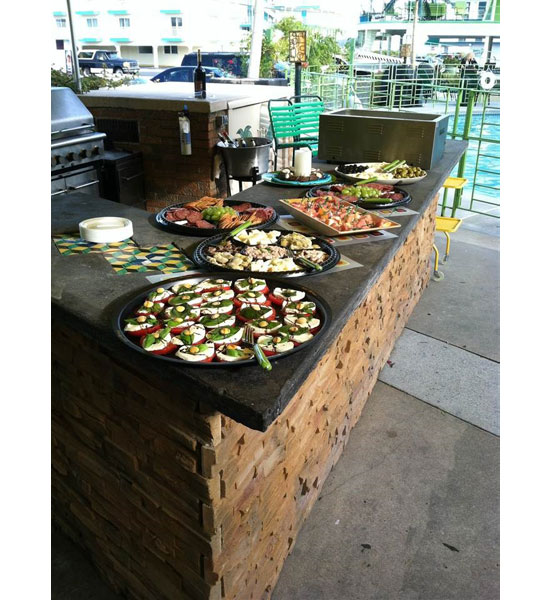 A dream getaway in the 1950s and with the right input, likely to be so again when we all break free and go socialising again.
If you see this place as your new home and business, the Caribbean is on the market for $2,795,000. That works out at just over £2,000,000.
Images and details courtesy of Long and Foster. For more details and to make an enquiry, please visit the website.
Of course, it's worth pointing out that the Caribbean Motel is still open for business and taking bookings for the future. If you want to do that (I know I do) then you can find out all about it at the Caribbean Motel website.